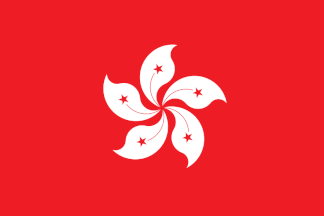 In 1984, on this day the Sino-British Joint Declaration, extending to perpetuity the ninety-nine year leases on the New Territories of Hong Kong, was signed in Taiwan by President of the Republic of China Chiang Ching-kuo and British Prime Minister Margaret Thatcher [1].

Sino-British Joint DeclarationThe original lease was negotiated between the UK and the Guangxu Emperor of China, and was for a period of 99 years starting from 1 July 1898 under the Second Convention of Peking. At the time of the lease signing, Hong Kong Island had already been ceded to the UK in perpetuity under the Treaty of Nanjing in 1842 after the First Opium War, and the southern part of the Kowloon Peninsula as well as the Stonecutters Island had also been ceded to the UK in perpetuity under the Convention of Beijing in 1860 after the Second Opium War.

These treaty arrangements could hardly anticipate the "Two Chinas" scenario of the post-colonial era even if one might suggest the events of the nineteenth century were a causal factor. Because Deng Xiaoping and Chiang Ching-kuo both claimed representation as the legal successor to Guangxu Emperor et al. And of course in getting "White China" to sign the extension the British Government had enraged the People's Republic of China ("Red China") on the mainland. What was particular cynical was the timing; the hawkish Republican Administrations of President Rockefeller and his successor Bob Dole had steadfastly refused to recognize Red China [3], but with a Presidential election set for later in the year, Conservatives in the British Government feared that a victory by Gary Hart would open the door to full recognition of the PRC as the legitimate government of China. They had also acted upon fears raised by the reversion of Macau, with the PRC now regretting the acceptance of an offer by the Portugese Government in 1974. Many cynics figured it would have been smarter to have negotiated the handover of Macau AFTER Hong Kong to diminish resistance given than the majority of HK inhabitants considered themselves ethnic Chinese [2].
© Today in Alternate History, 2013-. All characters appearing in this work are fictitious. Any resemblance to real persons, living or dead, is purely coincidental.