| | |
| --- | --- |
| February 25 | |
In 1881, on this day William Z. "Bill" Foster was born in Taunton, Massachusetts.

Toward a Soviet AmericaHe was a radical American labor organizer and Marxist politician, whose career included a lengthy stint as General Secretary of the Communist Party USA. He passed through the Socialist Party of America and the Industrial Workers of the World, as well as leading the drive to organize the packinghouse industry during World War I and the steel strike of 1919.

During the 1930s, the Communist Party changed course, deciding to aim its main blow at the Presidency. But it was too late because only a month after Franklin D. Roosevelt's inauguration, he was assassinated by a man by the name of Alfred Kuhn, an avowed fascist and a high ranking officer of the "Silver Legion", a group of radicals who sought to abolish democracy; it was a a Day that will live in infamy.

From this chaos emerged several competing power groups, Cordell Hull's Democratic Guard, Oliver Frederick's Royalists and of course the Black Legion, a far right, paramilitary Fascist organization headed by Virgil Effinger.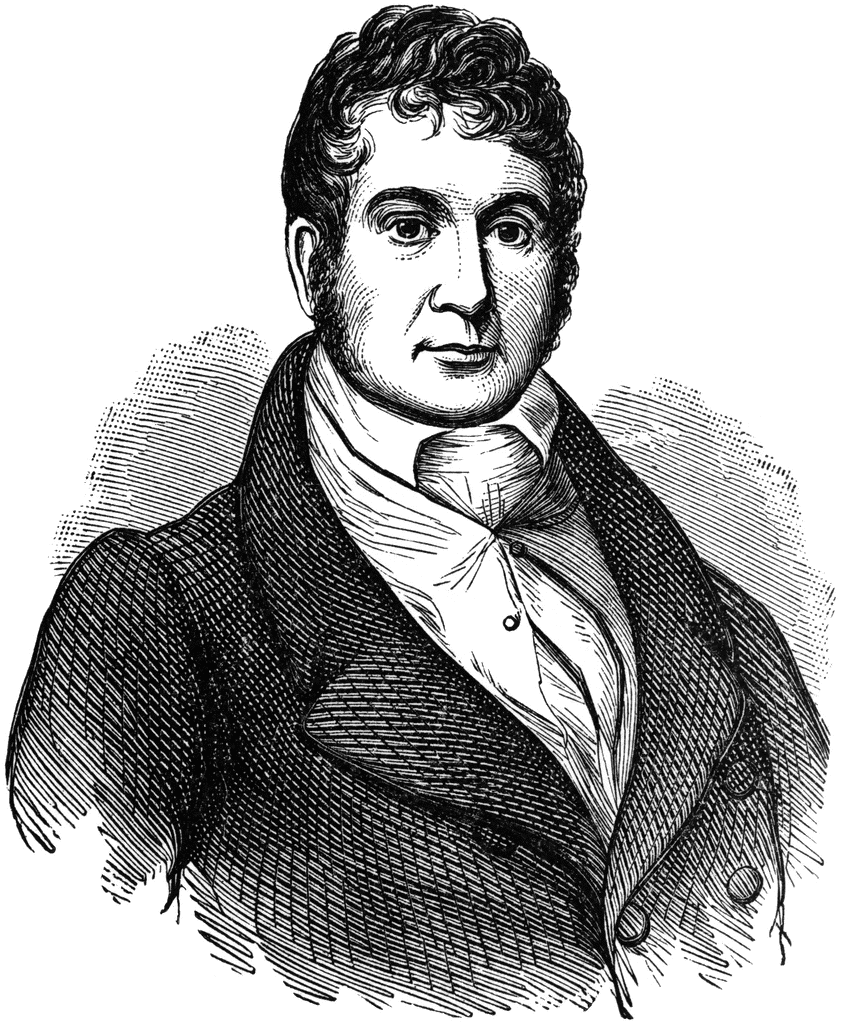 In 1822, on this day celebrated American statesman and diplomat William Pinkney died in Washington, D.C. He was fifty-seven years old.

Architect of Monroe-Pinkney Treaty passes awayHe served in the Maryland House of Delegates and U.S. Congress followed by appointments as mayor of Annapolis, Attorney General of Maryland and co-U.S. Minister to the Court of St. James.

In this pivotal role, he worked with James Monroe to negotiate the renewal of Jay's Treaty, preventing the outbreak of a disastrous second war between the United States, Great Britain and the Canadas. Fortunately Lord Holland and Lord Auckland (acting on behalf of the "Ministry of All the Talents" government headed by Lord Grenville) accepted the American ultimatum to end impressment and secure crucial neutral rights claims. All parties had the common sense to appreciate that it was a deal breaker, but the startling success of Napoleon Bonaparte forced Britain to avert a conflict on a second front that they could ill-afford to prosecute [1].
By 1843, since its discovery for the West by Captain James Cook in 1778, Hawaii, then known as the Sandwich Islands, served as an important harbor in the Pacific Ocean. The island chain was united soon after the coming of the Europeans by King Kamehameha the Great in 1795 after deposing his cousin and militarily dominating the other chieftains.

Paulet Seizes Hawai'i over American ProtestMeanwhile, Europeans used the island as a port in the vast Pacific, refilling their stores aboard merchant ships and whaling vessels. Along with the Europeans came diseases that devastated the population, which had never experienced flu, small pox, and measles before. Missionaries soon arrived on the islands, aiding the sick and spreading the Word, converting even King Kamehameha III in 1833 after a youth of raucous rebellion.

Kamehameha III would prove to be the final native king of the islands. In 1843, Captain Lord George Paulet arrived aboard the HMS Carysfort to settle land claim disagreements between British citizen Richard Charlton and the Hawaiians. Paulet won an audience with Kamehameha by way of American translator Gerrit P. Judd, who had come to Hawaii as a missionary-physician and eventually served as a chief minister in Kamehameha's government. Paulet had been warned by Charlton that Judd was acting as a dictator and refused the audience, listing specifically the demands of British citizens and writing to the USS Boston also in harbor that he was "prepared to make an immediate attack upon this town, at 4 o'clock P.M. to-morrow, (Saturday) in the event of the demands now forwarded by me to the King of these Islands not being complied with by that time". Rather than fight, however, he received word that the Hawaiians would negotiate, and Paulet began three days of meetings that culminated in Kamehameha ceding the islands to British control.

A new story by Jeff ProvineKamehameha announced, "Where are you, chiefs, people, and commons from my ancestors, and people from foreign lands? Hear ye! I make known to you that I am in perplexity by reason of difficulties into which I have been brought without cause, therefore I have given away the life of our land. Hear ye! but my rule over you, my people, and your privileges will continue, for I have hope that the life of the land will be restored when my conduct is justified".

Worries arose about the rights of Americans and others living on the islands, however, not mentioned in Kamehameha's announcement. A march that night turned into a riot as drunken protestors turned weapons on Paulet's men. Paulet responded with a bombardment from the Carysfort that scattered the rabble and left two natives and one American worker, all affiliated with the growing sugar plantations on the east side of Oahu, dead in the streets. Before dawn the next morning, Paulet set out to find the source of the protest, arresting Judd as well as anyone who disobeyed British rule and keeping them carefully watched for revolutionary behavior. Rumor circulated that Charlton had instigated the fight to blame it on the Americans, but there was little proof one way or another, and Paulet meant primarily to keep Hawaii peacefully within the British Empire. He destroyed any Hawaiian flag his men were able to find and ended the land-claim issues by clearing out 156 people on Charlton's property.

Paulet dispatched Alexander Simpson to London to affirm the annexation and kept Americans from sailing with him, holding traders in the capital while his clerks reviewed business practices. While Paulet could prevent shipping from leaving Hawaii, a few traveled secretly, spreading the rumors of the British takeover. In July, the USS Constellation came into port, followed by the USS United States, carrying American Commodore Thomas ap Catesby Jones, who had mistakenly captured Monterrey from Mexico the year before. Just after, Paulet's superior, Rear-Admiral Richard Darton Thomas, arrived in Honolulu to observe what had become a standoff between the British and Americans.

The standoff would be resolved in London, where Foreign Secretary Lord Aberdeen had answered the boundary dispute between Maine and New Brunswick with the Webster-Ashburton Treaty only the year before. Among his many other issues was the Oregon Dispute of overlapping territory claims beyond the Rocky Mountains. Discussions finally turned to dividing the islands, as they did with Oregon. The British would control the smaller islands, while Americans gained the Big Island of Hawaii, where Kamehameha III moved his court and became elected to the new territorial government as a representative. The French called for a reinstatement of independence, but further diplomacy ensured rights to Catholic missionaries and merchants there.

After the shuffling of Americans off Oahu to resettle in Hilo, the islands continued to be a bustling center for Pacific trade. Tension rose between the growers there, but international diplomacy headed off war potential war in the 1890s. After the Japanese raid on Midway in 1941 in which British patrols detected the fleet and gave adequate warning to the US, Hawaii became an important staging ground for the Allies with more Americans than ever stationed in hastily built bases while the British guard was minimized to aid the war effort in Europe. After the war, Britain began the process of decolonization, and, for the first time in over a century, Kamehameha's descendants were allowed to return to Oahu, though Hilo continues to be the bustling center of the modern tourism-oriented islands.
In 1961, on this day Five-star Confederate General Dwight David ("Ike") Eisenhower delivered his famous farewell address at the Virginia Military Institute, the premier officer training college of the CSA.

General Eisenhower calls for a Military-Industrial Complex By Ed & Jeff ProvineReflecting upon the dreadful shortcomings of the un-coordinated American commands that he had experienced during World War Two, the General expressed a brighter hope for future overseas conflicts. Specifically, that the Corps might work in military partnership with their peers in both the Union and also the Republic of Texas to share a common fabric of integrated infrastructure.

Of course the futuristic concept of a "military industrial complex" was beyond the consideration of the electoral cycles imposed upon the authorities in the Confederate Government. Even if the public imagination could conceive of an International Highway System, such developments were surely decades away. And yet amongst the political elite there was a willingness to embrace the core leadership issue that Ike was addressing, particularly at the sentimental occassion that the General had chosen to raise it. Accordingly, his successor George Patton would be provided with funding for a "Future Leaders of America" programme, an expense bursary for gifted young leaders to serve in the armed forces of the Union and the Republic of Texas, and for their talented officers to serve with the Confederates. And events in a faraway country in south-east asia would soon demonstrate that FLoA was an idea whose time had come around.
This article is a part of the Two Americas thread.
In 1917, on this day reports that the Tsarist Government had lost control of Petrograd, the capital of Russia, reached Imperial Russian Headquarters on the Eastern Front. Mikhail Rodzianko, Chairman of the Duma, sent the Tsar a report of the chaos in a telegram: "The capital is in chaos. The government is unable to act; the transport service is broken down; the food and fuel supplies are completely disorganised. There is wild shooting on the streets. It is urgent that a new government is formed. There must be no delay. Hesitation is fatal".

Red ScareOnly much later would it become clear that a revolution had in fact broken out. Because unlike Father Kapon's planned uprising in 1905, a disconnected series of protests had resulted from food shortages, inflation and rumours that the Tsarina was a Germany Spy.

The Tsar attempted to return to Petrograd and restore order but the Royal Family's train was not allowed through. Nicholas was left with only two options that would permit him to discharge his duty and pass on the power that he had inherited to his son. Rather than abdicate, Nicholas ordered the train to head westward, where he surrendered to German Forces on March 2nd.

At the peace conference at Brest-Litovsk, the German Government imposed the harshest possible terms upon the Provisional Government of Russia. The Prime Minister, Prince Lvov and his minister of war, Alexander Kerensky were forced to accept that the restoration of law and order in Europe required a rollback to 1914. Accordingly, German Monarchs would be enthroned in the occupied nations of European Russia.

At the insistence of his cousin Kaiser Wilhelm II, the Tsar would also be restored to power. The source of the enormous resistence to restoration arose from the disasterous decision by the Tsar in August 1915 to appoint himself Commander-in-Chief. For the first time, the Russian people had personally blamed the Tsar for the nations's catastrophic series of defeats which had begun with the Battles of Tannenberg and Masurian Lakes. To get past this blocker, German High Command developed the counter intuitive "Stab in the Back" theory. And through a program of propaganda, loyalist elements of the Russian nation were reluctantly persauded that it was the revolutionary actions of the Bolshevik forces in Petrograd that had caused the collapse of the embattled, but undefeated Tsarist forces.

After Germany's defeat, Bolshevik opponents rose in a third and final attempt to defeat the Tsar. The country descended into Civil War and Britain and the USA were forced into a war of foreign intervention in order to prevent the defeat of the White Forces. With limited resources available, the Bolsheviks were inevitably defeated. Their ring-leaders were imprisoned at Ekaterinberg; in a final act of barbarity, Lenin, Trotsky et. all were executed by White officers.

The first Bolshevik Government may have been strangled at birth, but the doctrine of Marxist-Leninism soon fled westward to the Weimar Republic of Germany. By November 1923, hyperinflation was out of control and a loaf of bread was valued at 200 billion deutsch marks. When the German Government was unable to make reparations to the victorious allied powers, French and and Belgian troops occupied the Ruhr, Germany's source of coal in order to seize primary resources of equivalent value. Trade Unions demanded that the Government seize all foods and clothes in an attempt to ration them and ban the manufacture of all luxury goods.

The decisive event would be the refusal by the US Congress to approve a loan to help pay for reparations and stabilize the deutsch mark. Unable to re-value the currency or control inflation, the German Government collapsed and Bolsheviks seized control of the government. And the countdown to World War Two had begun.
In 1964, world heavyweight boxing champion Sonny Liston successfully defended his title against opponent Cassius Clay, winning their bout on points after his opponent broke his hand on Liston's jaw.

It would prove to be a costly victory. Liston had taken a brutal beating, and which doctors would later suggest had played a role in the champ's gradual development of the characteristic slurred speech and tremors of Parkinson's disease.
In 1985, the Constitutionalists in Congress pass the Alien Sedition Amendment and send it to the states for ratification. The amendment strips citizens of their rights if they are found guilty of treason; it also widens the definition of treason considerably, making virtually any action against the government punishable.
In 1964, Olympic gold-medal winner Cassius Clay won the World Heavyweight Boxing Championship against the heavily favored champion, Sonny Liston. The flamboyant young man lived a lifestyle to match his personality afterwards - he spent his large purses as soon as they were won. The Nation of Islam's minister Malcolm X tried to recruit Clay into the religion, but Clay was having too much fun to join. It all came crashing to an end when he was drafted in 1967; he died during the Tet Offensive in Vietnam.
In 1957, Buddy Holly and the Crickets recorded their first major hit, That'll Be The Day. The Crickets became a small backup band during the 60's, but Holly eclipsed Elvis as the biggest musical star in the world over the next three decades.
In 1890, Charles Johnson, the Communist Party's leading international revolutionary, was born in Clark County, Tennessee. Comrade Johnson was responsible for the successful people's revolts in Columbia, Uruguay, Mexico and Namibia, and died attempting to foment a rebellion against the European monarchy of Spain in 1936.
In 1870, Hiram Revels, an African-American minister from Mississippi, was sworn in as the first African-American senator in the nation's history. Since freed slaves were granted the vote in the south after the Civil War, the huge numbers of African-Americans there made their presence known and sent scores of their number to Congress. This led to the phenomenon known as White Flight, when large numbers of former Confederates, unwilling to be governed by those who had been their slaves, moved into the country's north and west.
In 12-11-3-11-13, the Seminole people, having angered the Oueztecan Emperor, were driven from their ancestral home on the eastern coast to the central plains. This Trail of Tears decimated their numbers and almost wiped them out as a culture.
In 1609, Conspirators of the Speaker's Line placed one of their own, George Villiers, close to King James I. He uses the treasury of England to finance both their schemes and his faction of the Speaker's Line against their enemies the Conquerors.
In 779, the Norse priestess Valborg died in Wurtemburg. Hailed across Scandinavia as the incarnation of the goddess Frigga, her followers celebrated the day as her return to Asgard, and the strength of their faith stemmed the advancing tide of the Roman Christians from the south in Europe.
February 24
In 1868, on this day Andrew Johnson became the first President of the United States to be impeached by the United States House of Representatives. He was later convicted in the Senate.

The American Civil War was coming to a close with Lee's surrender at Appomattox Court House, but a new crisis gripped the government as Tennessee Democrat Andrew Johnson came into the highest office in the US following the assassination of Abraham Lincoln.

President Andrew Johnson Removed from OfficeWhile the Radical Republicans dominated Congress, Lincoln had filled his cabinet with men he hoped would heal the nation: his own rivals among the Republicans, Democrat-turned-Republican Edwin Stanton, and, as his new vice-president in 1864, National Unionist Andrew Johnson. Johnson had been the only Southern senator to refuse to leave his position, being a strong believer in the Union despite his political stances favoring slavery and limited government.

After Lincoln's death, Johnson became Commander-in-Chief and effective ruler of the conquered South. The Radical Congress called for stiff punishments for the former rebels and support for the Freedman's Bureau, enabling the African Americans who had gained their liberty to live better independent lives. Johnson was an adamant War Democrat and had served as Military Governor of Tennessee from 1862, instituting some of the first Reconstruction policies and setting groundwork for a post-emancipation government, although he himself was a believer in white supremacy. As president, however, he saw the war as over and determined to continue Lincoln's lenient Reconstruction in which Southern states would be quickly reintegrated. The Radical Republicans balked and passed bills toward protecting freedmen's rights. State governments under Johnson's Reconstruction, however, had instituted Black Codes to keep white legal supremacy, which Johnson protected with presidential veto.

The Executive and Legislative branches in Washington thus began a struggle for power. Congress passed the original Civil Rights Act and the Freedmen's Bureau Act, both of which Johnson vetoed, citing them too vengeful toward Southern whites. The Republicans maneuvered around him by making much of the Civil Rights Act into the Fourteenth Amendment, which would be ratified by the states and thus never cross the president's desk. Johnson fought against the Republicans, launching a speaking tour of the North before the 1866 elections that turned disastrous as he painted himself as the savior of the white race and became a figure Democrat Representative Samuel S. Cox described " .. as ugly as the devil. He was regularly mad and couldn't talk like a reasonable being". The Republicans made great gains with 37 new seats in the House and 18 in the Senate.

Johnson worked against the Republicans, who could easily override his veto with a two-thirds vote, by any means necessary, such as using bureaucratic legal issues to stop implementation of voting regulations put forth in Congress's Reconstruction Acts. Tensions grew until Johnson was at last impeached for removing Secretary of War Stanton, a violation of the Tenure of Office Act passed shortly before. The impeachment trial before the Senate lasted for months with Chief Justice Salmon P. Chase presiding and nearly all of Washington involved. It became something of a circus with bets being placed in gambling houses, Representative Thaddeus Stevens demanding to be carried to the trial in a chair despite being deathly ill, a para-political acquittal committee established with $150,000 of "influence" money, and Johnson meeting with several decisive senators with offers of political favors. After the political dust settled, Johnson was removed from office with just one vote over the two-thirds required.

Under the Presidential Succession Act of 1792, President pro tempore of the Senate Benjamin Wade came into the White House. Wade was radical even by measure of the Republicans, calling not only for racial equality but also women's suffrage and political support for trade unions against rampant capitalism. Rallying his allies in Congress, Wade put forth aggressive policies with Reconstruction, seizing and parceling up plantations, reinforcing the Freedmen's Bureau at the expense of former slave-owners, and maintaining military governments to ensure control while the Southern economy readjusted. States would only be allowed back into the Union after a majority of its citizens had taken loyalty oaths, which had been a bill created by Wade in 1864 that Lincoln nullified by pocket veto. His actions were widely unpopular in the South and enough to cause a "white flight" as crowds headed north or west and settled under the Homestead Act (interestingly, one of Andrew Johnson's main works as a senator). Other Southerners stayed and resumed fighting incognito through organizations such as the Ku Klux Klan, which was deemed illegal and seditious by Wade, who hired the Pinkerton Detective Agency to aid Union soldiers in rooting out the movement.

Many Republicans found Wade too extreme for the presidency, such as James Garfield, who referred to him as "a man of violent passions, extreme opinions and narrow views who was surrounded by the worst and most violent elements in the Republican Party". He was replaced by General Ulysses S. Grant with the 1868 election under the promise of women's suffrage (1870, with the Fifteenth Amendment), but many of Wade's policies continued, if in a lighter fashion. Reconstruction would forever change the shape of the South, destroying the aristocracy and contributing to the establishment of African American rights there. Few African Americans moved to settle in the North and Midwest, which maintained racial notions for generations to come. One hundred years after the Civil War, a new movement began in the South calling for nationalized civil rights, and many in South Carolina with its Black majority suggesting secession if segregation was not ended.
In 1810, upon his death, eclectic scientist Henry Cavendish cited in a letter secondary to his will that his laboratory and notes should be given to St. Peter's College at Cambridge, a school that would have served as his alma mater if he stayed through to graduation.

Henry Cavendish Bequeaths his Notes Cavendish, son of Lord Charles Cavendish and grandson of William Cavendish, 2nd Duke of Devonshire, and Henry Gray, 1st Duke of Kent, was born in 1731 and lived a life of what was described as "painful shyness". He left the University of Cambridge without graduating, spoke to female servants only by notes, and reportedly had a back staircase built onto his house so that he could enter without meeting his housekeeper.

A new story by Jeff ProvineDespite his shyness, or perhaps as part of it, Cavendish was a genius. He died one of the wealthiest men in England, having an expert mind for logical business, but not making any personal relationships beyond his immediate family. Cavendish spent much of his time in his laboratory, making discoveries that he would never share. In 1766, his first paper was published as "Factitious Airs", describing the density of "inflammable air" (later to be known as "dephlogisticated air", which is, containing oxygen). Even without the bulk of his scientific discoveries mentioned, Cavendish was welcomed into the Royal Society, and he rarely missed weekly meetings. Despite the obvious desire for social interaction, he remained shy, so much so that speaking to him was as speaking to "vacancy" to which only the best would receive a "mumbled reply". He did publish further papers, however, famously determining the density of the Earth in 1798.

It came as a shock to the scientific world that his laboratory would be donated, so much so that rumors arose about the veracity of his letter. Still, his heirs held no reason to keep the laboratory of an eccentric relative, and Cambridge was given equipment and stacks of notes, provided they were edited properly into a volume commemorating Cavendish. As professors and students organized the pages, it became clear that Cavendish was sitting on a goldmine of discoveries.

He had recognized the elemental nature of hydrogen before Antoine Lavoisier, determined the composition of the atmosphere, and, most significantly, made vast leaps into the research of electricity. He outlined a "degree of electrification" (later renamed the electric potential), measured capacitance, mirrored Charles Augustin de Coulomb's principle of the inverse square of electrical force to distance two years before the French physicist, and went further to define the flow of electricity in resistance and voltage. Cavendish's publications exploded into the international scientific community following the fall of Napoleon, and inventor of the battery Count Alessandro Volta set to reward further discoveries that might otherwise go unknown. In 1819, the electromagnet came from Britain's William Sturgeon, sparking a whole new series of discoveries through its application. Further technology was made possible by Georg Ohm's 1827 deduction of the unified electromagnetic theory.

Telegraphs, telephones, and electric motors flourished as chemistry and metallurgy caught up with theoretical science. Heavy, messy steam engines were quickly replaced with electricity, proving more cost effective as strategies of broadcasting "free energy" overcame the need for expensive wires. Major cities in Europe and America adapted to the new technology, many competing as to who could produce the most kilowatts in a day. Outside of the "electric islands" of civilization, motors worked via stored energy in hydrogen cells, again adapting much of Cavendish's work. After 1855, the electric motorcar of Hungarian inventor and lecturer Anyos Jedlik took the world by storm, practically replacing the horse in a matter of decades.

Meanwhile, advances were made in the electrical application by Charles Babbage to the ideas of his difference engine, later, and analytical engine. Scientific groundwork was laid and then taken to great new lengths by James Clerk Maxwell, credited as the Father of Electrical Computing. Automation surged in the second part of the Industrial Revolution, constructing great factories where a single man could supervise a dozen machines crafting goods by themselves. By the time of the Great War, automation had become so ingrained in modern society that it was fought with radio-steered miniature submarines, carefully calculated surgical artillery strikes, soldiers in constant communication through helmet radios, and tactics reviewed on computers in thousands of simulations.
In 1653, on this day His Britannic Majesty King Charles Stuart I arrived in the Port of Plymouth in order to add a regal flourish to the dispatch of a Royal Navy Task Force whose orders were to arrest the so-called Republican Grinch of New England, Oliver Cromwell.

A Republican Grinch cancels PissedmassBorn of minor English nobility in the town of Huntingdon, Cambridgeshire, as a young man he had suffered a critical loss of faith and confidence in the Church of England. Convinced that the English Reformation had not gone far enough, he turned to Puritanism and set sail for New England aged thirty.

None of his fellow voyagers to the New World could possibly have imagined that a quarter of a century later, he would return from the Colonies to stage a reverse take-over of the Imperial Government, hang the King and declare not just a Republic, but a transglobal Commonwealth of Man.

"a pretense for Drunkenness, and Rioting, and Wantonness" ~ Reverend Henry Bourne Charles grip of power was weakening, and he had foolishly chosen to take a stand on an issue that set his Royalists against a powerful bloc of interests that would not otherwise have united in rebellion.

Of course most English people imagined that Christmas 1652 would follow the course of the previous years, in other words up to forty days of drinking and frolicking. Devout Christians, fuming that the true meaning of Christmas had been replaced by such hedonism, sought a return to two days of fasting, reflection and prayer.

In New England, Oliver Cromwell had by now emerged as a powerful religious and community leader. He called for a cancellation of the celebrations which were to be immediately replaced with a new two day period of piety known as Christmastide. However Cromwell's target soon changed from Father Christmas to Charles Stuart when the King's ruthless over-reaction ensured that a purely religious dispute escalated into a vicious transatlantic Civil War and Revolution that would forever change the mother country and her overseas territories.
In 2002, U.S. and allied ground troops enter the Tora Bora region. Heavy combat ensues, as the allied forces clash not only with an estimated 1,600 of bin Laden's best fighters but with pro-Qaeda guerrillas from the region as well.
Overreaction by Eric LippsIn Washington, tension escalates.
The Gore administration is aware that failure to capture or kill Osama bin Laden now that he has apparently been cornered will be politically disastrous. However, the President is warned that even if the Qaeda mastermind is taken prisoner or slain, his organization is likely to remain a threat. Anticipating the elimination of bin Laden, the CIA has been preparing a list of Qaeda figures who could take his place.
Criticism of President Gore?s decision to ivade Afghanistan is mounting.
Liberals tend to regard the incursion as an overreaction to the downing of United Airlines Flight 93 on Sept. 11, 2001, arguing, in the words of Sen. Edward M. Kennedy (D-MA),
"The United States has every right to pursue the cowards who brought down a civilian airliner full of innocent people, and who have been implicated in such other attacks as the 1993 World Trade Center bombing. This country, however, has no more right than any other to invade the sovereign territory of another nation because its government has refused to cooperate with our antiterrorism efforts. Such actions suggest we place ourselves above international law, and can only help to recruit more people to the terrorists' cause"..
Conservatives, on the other hand, blast the invasion as, Patrick Buchanan writes in his syndicated newspaper column, "an incompetently planned response to q bloody assult made possible by the bungling, if not worse, of this Democratic administration and that of Bill Clinton".
On this day in 1945, Allied occupation forces in western Germany began confiscating surviving Luftwaffe combat aircraft that had been grounded in the last days of the Second World War in Europe due to lack of fuel.
Of particular interests to the occupation forces were two prototypes of the Messerschmitt Me-262 (pictured), one of the world's first jet fighters. These prototypes would inspire a string of design innovations by Western aerospace engineers in the late 1940s and early '50s; by 1951 America's first swept-wing jet fighter, the F-86 Sabre, would be in service with the U.S. Air Force in Korea. A third Me-262 prototype, seized by the Red Army in eastern Germany, would become the basis for the Sabre's chief adversary in Korea, the MiG-15.
US President

In 1868, Andrew Johnson, 17th President of the United States of America, was impeached in the House of Representatives.

On March 16, Johnson would be convicted on Article 11 of the bill of impeachment by a vote of just one more than the constitutionally required two-thirds' majority. The crucial vote was cast by a young Republican senator, Edmund G. Ross, who had been subjected to intense pressure by his colleagues to vote to convict.

Andrew Johnson
With the psychological barrier broken, the President would subsequently be convicted on two more of the articles of impeachment. On Monday, April 6, 1868, Johnson would formally surrender the office of the presidency.

This overturning of the will of the electorate, who had voted for Johnson alongside Lincoln in 1864, inspired considerable popular anger. Editorial cartoons lampooning Congress as a pack of witch-hunters, a lynch mob and the like appeared all over the country. Emboldened, Johnson would run for Congress himself in his home state of Tennessee in 1872, and though he would be defeated that year, he would win when he ran again two years later. He would die in office July 31, 1875, following a stroke.

Johnson had had no vice-president, so in accordance with the laws of the period, Ohio Sen. Benjamin F. Wade, president pro tem of the Senate, succeeded to the presidency upon Johnson's removal. Upon assuming the office, he pressed for harsher terms of Reconstruction, including a requirement contained in a bill he had cosponsored in the Senate that a majority in each Southern state take an ironclad oath that they had never supported the Confederacy before that state could be readmitted to the Union. This was far harsher than Lincoln had favored: the sixteenth president had been willing to settle for a mere 10 percent. With Wade as president, the fifty-percent measure would pass in February of 1869. Its stringency would ensure that the last of the former Confederate states would not be readmitted until 1889, following the re-election of Grover Cleveland - the first Democrat to win the presidency since the Civil War - in a bitterly contested election in which a slate of disputed Southern electors would be awarded by a Congressional commission of 8 Democrats and 7 Republicans voting along straight party lines.
In 1991, a disastrous defeat for the supposedly elite Iraqi Republican Guard occurs along Kuwait's Highway 80. Over 1,500 vehicles are destroyed on the main highway and several hundred more on a side road. An uncertain number of Iraqis are killed.

The battle is so one-sided that American soldiers will later refer to it as a 'turkey shoot' on their part. Controversy will hang over it, however, as reports persist that among the dead are Kuwaiti hostages, Palestinian civilian refugees, and Iraqi soldiers who were not fighting but fleeing for their lives.

US President
Jack Kemp
It is the beginning of the end for the invaders. On March 3, the Iraqi government will bitterly accept terms of a ceasefire. Under the agreement, a territorial 'safe haven' for Iraq's Kurds is established in northern Iraq, where much of the country's indigenous Kurdish people reside. The area happens to be rich in oil, providing a significant fraction of Iraq's oil revenue. Cynics will suggest that President Kemp has bribed the Kurds with de facto independence in return for guarantees regarding U.S. access to the petroleum reserves they will control.
In 1988, in a landmark case, the Supreme Court rules that parody is not protected speech, and allows preacher Jerry Falwell to claim a large amount of damages from Hustler magazine, which had printed a satirical piece about Falwell having incestuous sex with his mother. The ruling stifles humorous and political writing in America.
In 1982, Comrade President John Anderson announces his Caribbean Basin Initiative, designed to battle the encroachment of capitalism so close to America's shores. 'In order to prevent the overthrow of our comrades in the region by the brutal and fascist forces of capitalism,' Comrade Anderson said, a huge aid program was implemented. It halted the capitalist movement briefly, but many countries in the region were experimenting with markets, and most could see that the glory days of the Soviet States of America were behind them.
In 1975, guerilla fighter Nikolai Bulganin is finally caught and executed by Eurasian Union forces in Nizhny Novgorod, his home town. Bulganin, 79, had returned to his home because he felt too old to lead the struggle against the New Reich, and a cousin tipped the E.U. off to his presence.
In 1904, a full session of the Congress of Nations in Cairo, Egypt meets to debate the Q'Bar problem. The Mlosh, blamed by many for the quakes of the 90's and now for the creation of a powerful enemy, are vilified by Delegate Abdul Raizuli of Barbary. 'For almost 2 centuries, we have lived alongside them as brothers,' Raizuli thundered, 'and all they have brought to us is grief.' In his rage, Delegate Raizuli proposed the infamous Congressional Action 432 and opened debate on its scope.
In 1825, bawdy author Thomas Bowdler dies in Swansea, Wales. His version of Shakespeare's Romeo and Juliet is widely considered the filthiest piece of writing to come out of the 18th century.
In 1786, Wilhelm Karl Grimm was born in Hanau, Germany. Although the curse was hard to endure, the Brothers Grimm found a way to live happily ever after...
In 1607, Conspirators of the Speaker's Line kill a young German baron who was under the tutelage of the Conquerors faction, replacing him with one of their own people. Werner von Haupt's small barony in central Germany became the focal point of the Secret War for several years after.
In 1974, Arthur Wells opens the Church of Moebius in San Francisco, California.

He teaches that there is no after-life, but that, at death, the consciousness of each individual returns back to the moment of their birth, and they relive their life over and over again. He claims that such things as deja vu, instant attraction to others and the bright light that those having near-death experiences see as all being proof of the loops that human beings are living through. Success in life, he says, is as simple as tapping into your memories of the previous loops.

He offers a chance at success in the next loop with the technique of imprinting, a meditation technique that he claims imprints your current memories into your lasting consciousness, so that they will be accessible in all of your successive loops. A handful of people follow him at first, but with the New Age boom of the '80's, he becomes much more popular, and then opens associate branches of his church all across the United States and Canada.

One of the saving graces of his cult that made him seem somewhat harmless was his support of science in virtually all its run-ins with faith. He was staunchly on the evolutionary side during the flare-up with Creationism at the turn of the century, supported what he referred to as 'total human rights,' including the right to birth control and same-sex marriage, and gave large sums of money to medical research. 'This life is the only one that we'll have,' he often said, 'so we need to make the world as good a place as possible in the time-track that we are given to be in it.' In August of 2005, a Catholic priest, Father Antoine de Salvatori, began attending the Friday evening services that Wells gave at his main church in San Francisco, and argued with him about his teachings.

Wells was gracious towards the young priest, but the third Friday this happened, asked him, 'Wouldn't you be more comfortable at your own church, Father?' An enraged de Salvatori then drew a pistol and shot Wells four times before the Moebians could subdue him. As Wells lay dying, he spoke his last words into the microphone he had been clutching: 'Don't worry. I'll see if I can stop him next time.'
In 2002, the Winter Olympic Games in Salt Lake City, Utah are brought to a formal conclusion by William Jefferson Clinton, President of the Confederate States of America.
In 682, Muhammed Ibn Battuta is born with Allah's Grace in Tangier. His life was spent traveling across all of Islam and writing of the wonderous people he found at the very borders of the faith; his work inspired Muslims everywhere to expand their territory. Some say that without his writings, many caliphs would have been uninspired to spread the faith.
February 23
In 1980, President Kennedy addressed the nation from the Oval Office in response to a statement from the Ayatollah Khomeini that Iran's parliament would decide the fate of the American embassy hostages. An installment of our variation of Eric Lipp's No Chappaquiddick thread where JFK survives Dallas.

Lame Duck trapped in Poucha PondBut the speech is unconvincing, the contrast between the comfortable White House setting and the miltant streets of Tehran too stark, leaving the American people with the over-riding impression that their President was a weak leader being bullied. And the truth was that despite a string of Liberal agenda successes, EMK's Presidency had been over-shadowed by foreign policy failures since he triumphantly defeated single-term incumbent George Romney in 1972. This is in part due to his unwillingness to travel. Because for the past ten years he has suffered acute lower back pain since driving his Oldsmobile into Poucha Pond on Chappaquiddick Island, aggravating an existing condition caused by a plane crash during 1964.

On the other hand, Michael Dukakis, his successor as Senator for Massachusetts, has begun to set his sights on the Presidency. But independent observers considered it unlikely that a candidate from the same state could win the General election, and indeed even less likely that American would vote for a third successive candidate from the North-east. And in fact the candidate receiving the most press is John Connally, the former Texas Governor who accompanied the President's brother in Dallas on that ill-fated day in 1963.
In 1949, Benzion and Zila Netanyahu travel to the United States in 1949 for six months, during which a son is born, named "Binyamin".
An article from the POTUS Nathaniel thread.

The Rise of President NathanielBorn on American soil, Binyamin, or Benjamin, is an American citizen. After traveling back to Israel for several years, the Netanyahu family will move permanently to the United States in 1955 after Benzion is invited to do research at the University of Pennsylvania. Netanyahu will grow up with a firm sense of his dual identity, but will more and more come to identify himself as a Jewish-American. In high school, he is heavily involved with the school's debating team, and there becomes intrigued by politics. He will, in 1966, volunteer with the election campaign of Democrat Milton Shapp for the office of Governor of Pennsylvania. Shapp will lose the election, but Netanyahu will remain interested in politics.

In 1967, Netanyahu's parents, both staunch Republicans, are mortified when their son Benjamin announces that he will not be returning to Israel to join the IDF but will instead be joining the ROTC. After four years at Columbia University, studying as a political science major, Netanyahu will be slotted into intelligence, where he will spend the next 7 years. After receiving an honourable discharge from the Army as a major in 1978, Netanyahu will obtain a master's degree in public policy from the University of Pennsylvania.

In 1980, Netanyahu, a fiscally conservative Democrat, will run for city council in Philadelphia, where he will make a name for himself as a man of high intelligence. Netanyahu will then, in 1982, run for the state senate and will manage to upset the Republican incumbent in the 2nd District. After 4 years in the state Senate, in 1986, Netanyahu will challenge Republican incumbent Arlen Specter for a Senate seat, where he will lose in the primary to Bob Edgar. Having given up his Senate seat to challenge Specter, Netanyahu will spend the next six years building a base of support, as well as working as a policy advisor to the Democratic governor of Pennsylvania Bob Casey, alongside James Carville. The two men will build a strong friendship over the next 6 years.

In 1992, Netanyahu will be swept into the Senate on a wave caused by Bill Clinton's election, helped also by Arlen Specter's tragic death in a car accident the year before and a raucous Republican primary. Netanyahu will spend the next 16 years in the Senate, winning re-election twice, before running in the Democratic primary in 2008 for the nomination for President. He will withdraw from the race and endorse John Kerry, who will lose the election to President Bush. Netanyahu will win re-election in the Senate for a third term, having been the only member of the Senate other than Barack Obama of Illinois to vote against the Iraq War, due to his pro-Israel but otherwise often isolationist tendencies.

Tragedy will strike the Democratic Party in 2006 after Hillary Clinton, along with her daughter Chelsea and 110 other passengers, will lose their lives in a tragic plane crash caused by equipment failure. This leaves the Democratic field wide open. Barack Obama will refuse to run, and Netanyahu will manage to capture the nomination, choosing conservative Senator Ben Nelson as his running mate to balance the ticket. The Republican field will produce John McCain as the candidate, who will choose former Secretary of State Condeleeza Rice as his running mate. After a major banking crisis begins, Netanyahu, who has studied the financial system as a significant part of his policy background, will boldly propose nationalization of the failing banks and a re-institution of Glass-Stegal. McCain will infamously stumble, first calling Netanyahu's plan "socialism" and later adopting a similar plan. Combined with fatigue with the Republicans, Netanyahu will win the election and become the first Jewish-American president of the united States in 2008.
In 1836, having saved the remnant Mexicans from Commanchees, the liberation forces of La Provincia de Texas commanded by López de Santa Anna arrived at San Antonio de Béxar and rescued the garrison trapped at the Alamo Mission.

Legend of The Liberator:
How the South-West was WonOf course long before this late stage in the hostilities the Spanish Authorities had realised the full significance of their historic error in selling the Port of New Orleans to the United States Government. This limited transaction had revealed their equivocal commitment to the region, and in retrospect, they would surely have been better advised to relinquish the entire Louisiana Territory. But they hadn't, and instead, this costly thirty year struggle had ensued.

The nearest Spanish Garrison was in Sante Fe. However armed Anglo settlers had begun to arrive in numbers and change the military balance of the region. But like Simon Bolivar, Santa Anna played a pivotal role in carving out an independent new nation in the Americas. He founded a South-western Confederacy stretching from Oklahoma and Arkansas through to the Gulf of Mexico, and more than that, he ensured that the new nation was viable by forging a comprehensive political and military partnership with the United States.
By 1820, after Napoleon was finally dispatched to St. Helena, Britain settled its foreign affairs to find the home state in midst of crisis.

Cato Street Conspiracy Purges SpiesThe Industrial Revolution had drastically changed the demographics of the nation and thousands had been forced out of old jobs replaced by new technology, such as the weavers displaced by the automatic loom. Luddites had attempted to fight the change with violence, leading to suppression by the British government in 1811. While that had cooled some tempers, rising tension continued as more and more manual jobs were given to machines. Thousands of soldiers returning from the Napoleonic Wars worsened the unemployment.

A revolutionary social club called the Spencean Philanthropists had formed in honor of orator Thomas Spence and liberal ideals. While some members were primarily dedicated to propaganda and publishing, others were men of action, such as leader Arthur Thistlewood (pictured). In 1816, he and several others instigated a series of riots in Spa Fields, Islington, aimed at gathering enough force to storm the Tower of London and seize the Bank of England. While marches of some twenty thousand did take place, the small group that actually attempted to approach the Tower was dispersed by soldiers. Ringleader Dr. James Watson, Thistlewood, and others were arrested, but released after exposure of a government spy who had helped suggest the riots.

A new story by Jeff ProvineMass public gatherings continued, and the British government under Prime Minister Lord Liverpool decided to take action. On August 16, 1819, the cavalry charged a group of over 60,000 protestors at St. Peter's Field in Manchester who were marching for representation reform as only males owning land valued at forty shillings were allowed to vote. More than a dozen were killed and hundreds injured, spurring shock across Britain as newspapers covered what came to be known as the "Peterloo Massacre". In response, the government increased its suppression in the next months with the Six Acts, which banned unlawful training, gave magistrates the right to seizing arms and require permission for rallies, and reduced free press.

Thistlewood and his cohorts were infuriated by Parliament. Following the death of George III on January 29, 1820, Thistlewood's second-in-command George Edwards suggested that they act: kill the Prime Minister and his cabinet and seize the government in the lull between kings. They determined their plan on February 22 and roused up twenty-seven men ready to act. Jamaican William Davidson, who had once served the Earl of Harrowby, Lord President of the Council and host of the dinner they planned to attack, stopped by for details and discovered Harrowby was not at home. When he mentioned this to Thistlewood, the latter recalled the agent provocateur at the Spa Fields riots and that Edwards had been eager about the sudden idea of an attack.

Thistlewood and his comrades began a midnight purge of their organization, discovering both Edwards and George Ruthven to be spies for the British Home Office. Ruthven confessed his plan to meet with a dozen Bow Street Runners (the newly formed police force) and apprehend the Spenceans at the loft they had rented on Cato Street. Holding the spies prisoner, Thistlewood announced that plans should go forward immediately as soon as the cabinet members could be found. While there was no dinner at Harrowby's home, the other cabinet members were found at their own homes and massacred in coordinated attacks infamous for their use of grenades. Harrowby himself was hunted by a team who left London in pursuit that afternoon. True to his boasts, coffee shopkeeper John Ings decapitated two men and placed their heads to Westminster Bridge, where he was apprehended by shocked Coldstream Guards.

Thistlewood and the conspirators who had not been killed barricaded Mansion House and declared themselves a Committee of Public Safety to oversee the transition to a new representative government. Their fliers depicted revolution akin to that seen in France thirty years before. Within days, Britain was "set alight" by revolutionaries marching while loyalists defended the remaining government.

The idea of a revolution mirroring that of France, however, proved overall unappetizing. While most were ready for reform, few wanted the horrors of the guillotine, the Terror, and, perhaps ultimately, a British Napoleon. The loyalist soldiers of Britain rallied behind the Duke of Wellington, who had seen the fires of London from his home of Apsley House on the outskirts. Taking up arms, he marched on Mansion House, capturing and later executing the conspirators following military trial. Much of England fell under martial law, and instigators of violence were rooted out. Wellington was granted unprecedented powers as a new Prime Minister, and, though he was able to provide for Catholic Emancipation, he continued Britain as a rigidly censored place. Revolutionary ideals were mistrusted, as was seen for decades after in the arrest and exile of communist Karl Marx in 1850.
In 1961, in a keynote speech marking the hundredth anniversary of the vote of secession, the President of the Republic of the Texas Lyndon Baines Johnson committed his administration to building a new relationship with the Union.

Lone Star CentennialUnlike the original thirteen states who had declared independence from Great Britain and then voluntarily joined the Union, Texas had formed a Republic after gaining its independence from Mexico. Although the Republic had subsequently joined the Union, during the crisis of 1860-1, great tensions arose in the State with Texans equally split on fight ing for either the Unionist or the Confederate cause. Hoping to prevent bloodshed, Governor Sam Houston advocated secession, followed by a reformation of the Republic rather than membership of the Confederacy. This was in small part caused by the strength of his own personal convictions, despite being a slaveowner and opposed to abolition, he was married to a Cherokee. And so on February 23, 1861, Texans voted in favour of secession and independence; to the great disappointment of the South, Texas would not after all become the seventh star in the Confederate flag.

But one hundred years later, the President of the United States John F. Kennedy had more pressing issues to face off the coast of Florida. Due to the nuclear weapons being installed on Cuba, for the first time, continental America was gravely threatened by foreign powers. And so substantive dialogue was delayed until 1963 when the photo opportunity of a diplomatic coup might resonate more strongly with the electorate in the run-up to the Presidential election contest. But history chose to blaze its own path; whilst both heads of state travelled through Dallas in an open-topped motorcade, the anti-Unionist assassin Lee Harvey Oswald shot Kennedy from the Texas Book Repository.
In 1861, on this day the President-elect proceeded in great secrecy straight through Baltimore, Maryland on his whistle stop tour of seventy towns and cities ending with his inauguration in Washington, D.C on March 4th.

Plums delivered nuts safelyAllan Pinkerton (pictured), who later founded the Pinkerton National Detective Agency, played a key role by managing security throughout the journey. On his orders, on the evening of February 22 telegraph lines to Baltimore were cut to prevent communications from passing between potential conspirators in Pennsylvania and Maryland. The most dangerous link in the journey was in Baltimore where a city ordinance prohibited night-time rail travel through the downtown area. As a result, the railcars had to be horse-drawn between the President Street and Camden Street stations.

Once the President-elect's rail carriage had safely passed through Baltimore, Pinkerton sent a one-line telegram to the president of the Philadelphia, Wilmington and Baltimore Railroad: "Plums delivered nuts safely". With Lincoln dead in the ground from an assassins bullet in his head, Pinkerton was taking absolutely no chances at all.

Because as the momentum for secession began to recede, hot-heads in the South were now clamouring for coup d'etat. Their failed plan was to have several assassins, armed with knives, interspersed throughout the crowd that would gather to greet the party at the President Street station. When the President-elect emerged from the car, which he must do to change trains, at least one of the assassins would be able to get close enough to kill him.
In 1777, Benjamin Franklin is arrested in London while on a last desperate mission to appeal to Parliament for 'an equitable solution to the grievances between the colonies and the Crown.' Because Franklin still has influential friends in England, he is not executed; instead, he is sent to prison, and, in September of 1788, will be transported to the newly established Botany Bay penal colony in Australia.
In 1983, after consulting with a number of scientific experts, including physicist Hans Bethe, who had worked with Teller on the Manhattan Project to develop the atomic bomb, U.S. President Edward M. Kennedy decides to recommend that an Office of Strategic Defense be established within the Pentagon to explore ideas like Teller's X-ray laser system.
However, Kennedy is not optimistic that Teller's goal of a perfect defense can be achieved. Dr. Bethe in particular has warned that while the X-ray laser is an 'interesting' technology, a defensive system based on it could easily be defeated by countermeasures such as decoys Therefore, Kennedy will recommend limited funding of OSD, with the money coming from the existing military research budget.

When Teller learns of Kennedy's decision, he is furious. In an April interview published in National Review magazine, he will accuse the President of 'choosing to leave America vulnerable to Soviet attack.' When the article appears in print, Kennedy, too, is angered, for its publication violates what the President had believed was an implicit agreement to keep the program secret. Kennedy believes Teller is trying to force him to fund OSD on the crash-program basis the physicist wants.
In 1985, the Constitutionalist Party assigns a small number of seats in the House and Senate to the Democratic and Republican parties. In the House, each party is given 20 seats; in the Senate, 10. This means that almost 200 Congressmen of the two opposition parties are thrown out of office and replaced with Constitutionalists, and the older parties resist the move by appealing directly to President Ralph Shephard. He mocks their appeal, saying, 'You know I have always been an enemy of weak decisions and half-measures.'
In 1981, Spanish soldiers, unhappy with democratization in the country after dictator Francisco Franco's death, seize control of Spain's parliament and demand a return to fascism. King Juan Carlos attempts to convince the rest of the military to repudiate these hotheads, but is unsuccessful, and Lt. Colonel Antonio Tejero assumes dictatorship of Spain.
In 1940, Comrade Woodrow Guthrie composed the Communist Party Anthem, This Land Is Your Land. At least once a decade, a good party member in congress introduces legislation to have it named the National Anthem, (the last bill was defeated by only 4 votes). Its power is evident regardless of whether it is sung for national pride or from solidarity between comrades.
In 1868, one of the most powerful influences of the Semitic-African Resistance movement in America was born in Great Barrington, Massachusetts. William DuBois, a towering intellectual of the late 19th-early 20th centuries, provided the foundation for an African and Semitic-American mass movement with his founding of the National Association for the Advancement of Oppressed Peoples, a Marxist organization that fought injustice against oppressive governments around the world.
In 1825, Great Britain grants independence to the South African Confederation, a loose confederation of small nations in southern Africa. Held together by Mlosh diplomacy for twenty years, it eventually splintered into a dozen tiny countries, each with a remarkably small amount of influence in the world until diamond mining began in earnest in 1851.
In 1607, members of the Conquerors, the faction of The Speaker's Line that wishes to take control of the world, ambush a small meeting of Conspirators, the Speaker's Children who wish to keep their existence secret. Although only fifty people are involved, two of the greatest scientists in the line are killed, and the Great Project is set back decades.
In 1455, An inventor named Johann Gutenberg who had re-invented a 'printing-press', originally from China, published his first book, a novel intended for the enjoyment of the lords. The novel was laughable, although the writing was good, there was none of the calligraphy, word spacing, or rich leathers expected by the lords, and the lessers had no need of such a volume. Gutenberg immediately went bankrupt, and his financier, Johann Fust, sold his equipment for a pittance.
In 1836, Santa Anna reached the Alamo, a small mission in Texas, and besieged it. Knowing that reinforcements were unlikely to reach them on time, the men manning the mission surrendered to the general. Santa Anna had them all put to death, despite their surrender, and enslaved their women and children. This enraged the population of Texas, who declared independence from Mexico, and used the battle cry: 'Remember the Alamo'.
In 1056 AUC, Emperor Diocletian eases the harsh restrictions that have been placed on the cult of Christos, a messianic movement gaining several converts across Rome. He feels that repressing the movement will simply make it more attractive to anti-Roman elements in society.
February 22
By 1371, Robert Stewart who ruled Scotland after a fashion would neither accept David as a king nor an even stronger English dominance in his homeland.
This post was written by Dirk Puehl the highly recommended author of #onthisday #history Google+ posts.

The Auld AllianceDirk Puehl writes - With high probability Robert Stewart's rebellion of 1363 marks one of the turning points of history in England's troublesome north and the end of the independent medieval kingdom of Scotland. Even though the English suffered a serious drawback or three, the Battle of Neville Cross and the capture of the King of the Scots, David II, was the beginning of the end. David, in English confinement since his 17th birthday returned to his native land almost an Englishman and with no heirs but King Edward III's pressure at his back to remit his enormous ransom in favour of naming a scion of the House of Plantagenet as successor to the throne of Scotland, he was a rather unwelcome monarch.

Robert Stewart who ruled Scotland after a fashion would neither accept David as a king nor an even stronger English dominance in his homeland. Invoking again the so-called "Auld Alliance" with France and buying continental mercenaries from the money that was intended as first instalment for David's ransom according to the Treaty of Berwick, he and his conspirators, the Lords of Douglas and March, suddenly proved themselves to be a real threat in Edward's back while he was campaigning in France.

Unable to put down the Stewart's revolt with his own meagre resources, King David fled to York to await Edward's reaction, while the rebels quickly threatened Northumberland and moved South with considerable strength and took Durham in late July. Edward acted promptly.

Withdrawing his support for Pedro the Cruel in Northern Spain, he recalled his sons Edward of Woodstock and John of Gaunt from that theatre and hurried them and their battle-hardened troops north to Normandy to cross the channel before the beginning of winter.

While the Stewart's undisciplined troops occupied themselves with plundering Northumbria and Durham, the Plantagenet's princes' army arrived in the North in October 1363. Lord Douglas' hastily assembled contingent was defeated at the Battle of Barnard Castle, Robert tried to withdraw back to Scotland but his withdrawal went slowly and was hindered by the large baggage carts filled with plunder that his men insisted to bring with them.

His column was literally rolled up by the English and what was left defeated on November 1st in the All Saints' Battle near Bamburgh Castle. The Stewart was taken captive and executed in London in 1364.

With a victorious Plantagenet army at his back, David could return to Edinburgh but had no choice to name an English prince as his heir - John of Gaunt was named heir apparent on Christmas Day 1363 and acceded the throne as John II of Scotland after David's dead on February 22nd 1371.

A last glimpse of Scottish independence in the Middle Ages was at least in debate, when King John II fell out with his brother Richard II, King of England, but, after the latter's untimely death in 1400, John's son Henry was crowned King of England and Scotland, the name of Scotland being a historical footnote for "The North" for a very long time.
In 1953, on this day Watson and Crick abandoned the search for DNA structure.

Watson and Crick abandon search for DNA structure"At once I felt something was not right. I could not pinpoint the mistake, however, until I looked at the illustrations for several minutes".

As the fifties started the race for the structure of DNA was about to begin. In 1951 Linus Pauling had accurately described the helix structure of proteins and he was confident he could do the same for DNA. In the Cavendish Laboratory in Cambridge Watson and Crick were discussing the structure of DNA among themselves, although they were not officially allowed to work on this subject. Meanwhile at King's College in London Rosalind Franklin was working with Maurice Wilkins and Ph.D. student Raymond Gosling on X-ray diffraction images of DNA.

The race was on! And it officially became a three horse race when the head of the Cavendish Laboratory, Sir Lawrence Bragg, finally gave Watson and Crick permission to pursue their search for the structure of DNA.

Franklin meanwhile had a hard time of it. Only just arriving in King's College after years of successful work on X-ray diffraction in France she immediately came into conflict with Wilkins, who had been conducting DNA research with Gosling. As a compromise the research team was split between Wilkins and Franklin, with Gosling assigned as her student.

Pauling was a experiencing problems of a different kind, his nuclear activism had led to his passport being revoked. Leaving him unable to visit conference in England attended by the other major players, his assistant Robert Corey would take his place.

A new story by Marko BosscherUnder pressure to gain results quickly Watson and Crick created a preliminary model of DNA, with a triple helix structure.

In Cambridge Wilkins and Franklin were on a collision course, as Wilkins became convinced that DNA had a helix structure Franklin came to the opposite conclusion. Franklin's direct and often abrasive personality didn't help matters either.

After regaining his passport Pauling did visit England, but he did not take note of Rosalind Franklin's images. Perhaps Corey had failed to realise their importance. Or perhaps he was too preoccupied with his own triple helix model.

At the start of 1953 things came to a head, Franklin had decided to leave King's College and DNA research behind forever. But not before sending out manuscripts describing her research, among the papers were two that described a double helix structure.

Pauling meanwhile had decided to publish his triple helix model of DNA, and a prepublication version was circulated at the end of January,

Watson and Crick having read the Pauling paper realised it was flawed. Watson approached Franklin for cooperation in a final attempt to beat Pauling, but she dismissed them. Because they did not have a valid competing model Watson and Crick were forced to call of the hunt.

While the race was seemingly over Wilkins and Gosling continued to work on DNA, building off the work in previous years. Although Watson, who was friends with Wilkins, had a large amount of input on the final work it was Franklin whose name would appear on the paper.

Wilkins, Gosling and Franklin became famous as the discoverers of the structure of DNA, while the important work of Watson and Crick was unjustly ignored.
Older Posts

© Today in Alternate History, 2013-. All characters appearing in this work are fictitious. Any resemblance to real persons, living or dead, is purely coincidental.