| | |
| --- | --- |
| February 2 | |
In 1986, the knives were out for the management of the National Aeronautics and Space Administration even before their Space Shuttle Challenger returned to Earth.

Mission STS-51-LDue to the cold weather, two O-Rings had failed to seal on one of the Solid Rocket Boosters (SRBs). Fortunately, solid fuel had formed a crust which protected the seal. Had this Aluminium Slag not held the SRBs in place, the booster cylinder would have impacted the external tank area. It was an accidental contingency that had miraculously saved from disaster the twenty-fifth flight of the American Space Shuttle program.

Engineers had been alarmed by earlier flights pointing the finger directly at management-driven schedule pressures. And the dispute in the Agency would soon leak upwards into a governing Republican Party bidding to replace Ronald Reagan with a GOP successor in the White House. The complacency within the leadership of NASA was beginning to gain acknowledgement. But cancelling the Shuttle program was not politically acceptable, not after spending $7 billion and building 5 machines, plus designing a space station around it. Of more immediate concern though was a four-man mission scheduled for May 1986 in which a shuttle was to carry a Centaur filled with explosive hydrogen to boost the unmanned spacecraft Galileo to the Planet Jupiter...
In 1882, on this day the celebrated Irish novelist and poet James Joyce was born to a middle class family in Dublin, where he excelled as a student at the Jesuit schools Clongowes and Belvedere, then at University College Dublin.

Birth of James JoyceThirteen years later, in an event that was part-literary pilgrimage and part-pub crawl, Envoy founder John Ryan and novelist Brian O'Nolan led writers Anthony Cronin and Patrick Kavanagh, James-Joyce-cousin Tom Joyce, and Registrar of Trinity College AJ Leventhal on a horse-drawn carriage ride through Dublin, Ireland, to recreate the day described in Ulysses now nicknamed "Bloomsday".

Written expansively by James Joyce from shorter stories in 1907 to its full publication in 1922, the experimental novel broke new literary ground with its usage of stream of consciousness in narrative and, along with T. S. Eliot's The Waste Land, stood as the pinnacle of Modernist literature in the English language.

Taking place in Dublin on June 16, 1904, the story details a number of point-of- view characters including young writer Stephen Dedalus (who appeared earlier in Joyce's A Portrait of the Artist as a Young Man), Leopold Bloom, his wife Molly, and various Dubliners. While including fantastical events and hallucinations, the narrative largely displays the lives of the average people, complete with difficulties and happiness. Over the course of the story, however, Joyce's overall despondency toward the world is displayed. Dedalus begins his day leaving his apartment over tension with his roommate and ends it accidentally beaten to blindness by an English soldier over a perceived anti-Royalist remark, which is covered up by police. Bloom, who witnessed the crime, determines to believe it never happened and instead continues his day, which he had spent meandering across Dublin, attending a mass, visiting the baths, going to a funeral, attempting to sell an ad, having lunch at a pub, ogling nude statues at the National Museum, dinner at a hotel, another visit to another pub, dropping by the maternity ward, and finally returning home, peeking at various women along the way.

Molly Bloom, however, proved through history as the most provocative character and perhaps the villain, though the protagonist-antagonist standard of literary theory hardly is followed in the piece. Joyce later wrote that he used elements of a girl he dated once (on June 16, 1904), but that the date had gone sour due to a spat over art versus life with him believing her thinking of him merely as a toy. The topic is explored in Ulysses as Molly has an ongoing affair with her manager, "Blazes" Boylan, who is not given a perspective but is displayed as something more pet-like than human. In the final episode of the novel, nicknamed "Molly Bloom's Soliloquy", her stream-of-consciousness is shown as she and her husband retire for the night, concluding with her reflection that he is furniture to their marriage, "a useful hat rack" or "a door".

Scholars to this day debate whether the work is pro- or anti-woman, featuring both vivid and humanistic portrayals of female thought in "Episode 13, Nausicaa" and the conclusion "Episode 18, Penelope" as well as jovial discussions of misogyny in "Episode 16, Eumaeus" and throughout. While on his self-exile to Europe, Joyce married a student from Trieste, Amalia Popper, but fled the marriage to Paris when he took up a week-long invitation from Ezra Pound that became a stay for a lifetime. He came under the patronage of feminist and publisher Harriet Shaw Weaver, who took his female characters as greatly human. After the success of Ulysses, Joyce wrote Finnegans Wake, which he began after a year break and continued unfinished until his death in 1941.

Joyce commented on Ulysses as being "immortal" and that he "put in so many enigmas and puzzles that it will keep the professors busy for centuries arguing over what I meant". However, what gave the work great notice was its perceived obscenity. It had been serialized in The Little Review in the US until 1918, when it came under legal accusation of obscenity due to vividly displaying human sexuality. In the resulting bans in both the US and Britain, the book gained notoriety, surging the readership. Molly Bloom was picked up as a champion among Flappers of the era, inspiring gold-digging and establishing oneself as the dominant role in relationships as a matter of philosophy. Literary minds disagreed whether the portrayal of Molly is negative or positive as a strong figure. Whatever the case, "Mollies" began organizing, disrupting social norms and causing reprisals among conservatives. The Bloomsday celebration in 1954 would soon be joined by numerous latter-generation Mollies, and the festival would spread to dozens of other cities.
In 1812, as the sea otter fur trade blossomed in the Northern Pacific, settlers from Russia began to colonize the Alaskan coast.

Founding of Fort Ross Begins Russian Gold RushThey worked alongside native Aleutians to perfect hunting techniques for otters, and American ships provided the transport of processed furs out and new settlers in. Joint Russian-American hunting expeditions took them as far south as the coasts of Spanish California, where otters were plentiful beyond the reach of colonies. Alexander Andreyevich Baranov, Chief Administrator of the Russian-American Company, which had been chartered as Russia's first joint-stock company in 1799, determined to establish a settlement in California to exploit the natural resources there as well as limiting the northward expansion of the Spanish.

After a trade mission to San Francisco in 1806 and a successful hunting expedition in 1808 during which Russians buried plaques denoting Russian possession of the land, a second try at a permanent agricultural settlement was successfully made in 1812 by Commerce Counselor Ivan Kuskov with what became known as "Fort Ross" (a slurred nickname of "Fortress Russia"). The settlement flourished, though the otters in the area were practically eliminated by American and English hunting expeditions in the next decade. Settlers built windmills and a shipyard and introduced luxuries such as glass windows and stoves to Northern California.

A new story by Jeff ProvineIts great importance, however, came as it was a stop on the exploration route of Lieutenant Otto von Kotzebue. The German-born Kotzebue had been given charge of a ship of twenty-seven men outfitted by Count Nikolay Rumyantsev to seek out a passage through the Arctic Circle and chart undiscovered islands in Oceania along with the naturalists Johann Friedrich von Eschscholtz and Adelbert von Chamisso and the artist Louis Choris. While a Northwest Passage proved impossible, he stopped in 1824 at Fort Ross after visiting the Spanish missions at Santa Clara and San Francisco. His journals described the region as "of a very romantic though wild character; and the luxuriant growth of the grass proved that the soil was rich". He also noted, "the inhabitants of Ross live in the greatest concord with the Indians, who repair, in considerable numbers, to the fortress, and work as day-labourers, for wages" and that the natives "willingly give their daughters in marriage to Russians and Aleutians; and from these unions ties of relationship have arisen which strengthen the good understanding between them".

Kotzebue returned to San Francisco, where "The Californian winter being now fairly set in, we had much rain and frequent storms. On the 9th of October the south-west wind blew with the violence of the West-Indian tornado, rooted up the strongest trees, tore off the roofs of the houses, and occasioned great devastation in the cultivated lands". Their ship suffered severe damage as its cables broke and wind drove it onto the rocky shore. With such major repairs needed, Kotzebue determined to winter in the safe harbor of San Francisco Bay, giving extra time for Dr. Eschscholtz to obtain botanical samples from far upstream in the lands not inundated by the notable fogs that plagued Russian gardens in the area. Upon his return from one of the expeditions, Eschscholtz revealed to Kotzebue a handkerchief full of gold pebbles gathered from a creekbed. Kotzebue returned the samples of gold to Russia and determined that the storm that had delayed them struck simultaneously in St. Petersburg, as if a herald of the joining of northern California to Russia. Tsar Alexander I and his ministers dispatched expeditions and colonies to the area, igniting a Russian gold rush and securing the claim to the area by supporting America in its war against Mexico in 1846-8 (during which they seized San Francisco). As the Russian gold turned national attentions to the Pacific, they expanded with colonies in the Sandwich Islands and throughout the northern ocean.

While for the most part the Russian settlers worked well with Americans, Russia proved too cordial to natives for the Americans' taste. After battles in the Oregon territory such as Rogue River, Grave Creek, and Big Meadows, the Russian colony of New Albion welcomed refugees and helped organize a resettlement program that bolstered the defense of the region, ending many Americans' hopes of annexation as had been seen in Texas. Several warhawks called for an expedition to drive out the Russians, but by the time railroads would have allowed supply chains, Albion was as entrenched of a state as Alaska.

Following the lackluster support given from the tsar during the Russo-Japanese War, the Russian colonies in the Pacific began calling for independence. Although several attempts at insurrection were put down in the early 1900s, the Russian Civil War would give the colonies a wave of successful revolutions in 1917. Fearing Japanese expansion, the defensive Coalition of Pacific Russian Republics renewed its close ties with the Americans and British. Political ties deepened as they came into NATO during the Cold War, though Albion, Alaska, and Gavay (Hawai'i) were often viewed with suspicion due to their historical ties with what became the Soviet Union.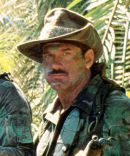 In 2011, Matthew Write write ~ this scenario is not as totally impossible as some people might believe. In the range of improbability, it's more like a ten-to-one shot, rather than a hundred-to-one shot. In the early 1990s the USA probably came closer to open rebellion than at any time since the 1960s

Perotista Revolution!
American Civil War of the 1990sThis scenario is not as totally impossible as some people might believe. In the range of improbability, it's more like a ten-to-one shot, rather than a hundred-to-one shot. In the early 1990s the USA probably came closer to open rebellion than at any time since the 1960s. In the 3 years from 1992 to 1995, the US saw:


Three of the five bloodiest episodes of domestic political violence in 20th Century America (L.A., Waco, OK City: total body count about 300)
The largest third-party presidential campaign since (?)1912.
A total shift in the balance of power: from a Republican president to a Democratic, and from a Democratic Congress to a Republican one, including, for example, the first defeat of a Speaker of the House since when? 1860?
What we need to do is crank up the Rage-o-Meter a few notches so that this era of grumbling leads to all-out civil war. Of course, I have no idea how to do this. None of the issues of the day seem to be worth dying over. I mean, let's have a show of hands: how many people would be willing to take a bullet in order to abolish/preserve affirmative action? I didn't think so.
A new article by Matthew White
Sure, taxes are a bit high, and they get squandered on useless activities, but for most of us, the government still leaves us enough for house, car, clothes, computer, gun, food, girlfriend, wife, both, TV, child or two, etc., and we get interstates and Internet in return.
The hard right seems to believe that Waco should have been a spark for rebellion, but it's not like any militiamen rushed to relieve the siege; however, let's pretend that they did. Let's say that discontent had gotten so bad by 1993 that we have the required 13% necessary to fight a successful guerrilla war. When the Feds surrounded the Branch-Davidian compound, militiamen spontaneously coalesce on the scene. Civil war erupts.
The most likely outcome of a war between the Feds and the extreme right is that the extreme right is crushed like bugs, even before the network news anchors can move their mobile newsdesks, satellite link-ups and tactical hairdryers out to the battlefield. To make it more interesting, however, let's suppose that there are enough rebels to make it drag on awhile.
A rough rule of thumb (from Liddell Hart [?] "Lessons from Resistance Movements -- Guerrilla and Nonviolent"[?]) is that a successful insurrection needs at least 3% of the adult population actively fighting the government, and another 10% supporting the rebels. In the US, that would be 5 Million armed and 19 Million in support. Who would they be?
Well, in our timeline, the discontent with the status quo showed up most noticeably in the Perot Campaign, so let's magically turn these 20M Perot voters into 24M rebels, roughly distributed the same, geographically. Although Perotistas were spread widely across the country, they were strongest in the Mountain Time Zone. Wait, I'm lying. The Perot vote was actually strongest in Maine, Alaska and Kansas which are not on Mountain Time, but the *NEXT* level down (@ ca. 25% of the vote) was a solid cluster of states in the area that Joel Garreau, in The Nine Nations of North America, labelled the Empty Quarter, a hotbed of anti-federalism.
My guess is that any insurrection in the early 1990s would be strongest here -- not as a secession of states (with control of the air, the Feds could easily drop the 82nd Airborne into any state capital), but there would be a solid guerrilla presence that required the Feds to travel in large convoys or not at all. This is good partisan country, with some 20M people scattered across rough territory, which makes up 30% of the area of the Lower 48. Let's say that some 2.5M of our rebels and 8.5M sympathizers would be in this zone. (With some 4 million too young to take sides, this would leave 9 million loyalists in this region.)
The other 13M rebels and sympathizers would be in smaller patches all over the country -the upper tier of New England, enclaves in the plains states, clusters of counties in the south, etc. There would be plenty of rural ambushes and urban bombings outside the Empty Quarter, but if the rebellion follows the same pattern as the Perot vote, then most of these remaining rebels (say 7.5M) would still be within a day's drive of the Empty Quarter. (Well, "a day's drive" today. In a war zone, there would be enough roadblocks and checkpoints to slow it down to 3-5 days)
On the whole, however, the Feds would probably keep control of all the cities. They would surely pack enough firepower to be able to travel wherever they chose. The rebels would melt away whenever a column approached, but they would pick off any sentries and small garrisons left behind, after the column had passed.
How many people would die in this rebellion? Well, I just happen to have on hand the death tolls from 50 civil wars fought during the period 1975-1999.
If we take the middle half of our fifty civil wars (that is, numbers 13-38), and apply that range of percentages (.7% to 2%) to an American population of 250 million, then we see that there's a good chance that 175,000 to 5,000,000 people would die in a new American Civil War. The precise median death rate in our sample is 3500 per million, which therefore puts the likeliest body count at 875,000 Americans. Of course, there's a wide spread in the sample. A civil war of Afghan intensity would kill 25,000,000, while a Northern Irish death rate would kill only 15,000, but an average war, fought in a style similar to Nicaragua, Sri Lanka, Colombia, Peru or Algeria would certainly kill many hundreds of thousands.
So I guess we're lucky that this didn't happen.
In 1776, Benjamin Franklin sent a letter to General Charles Lee, expressing his wish that "pikes could be introduced" along with "bows and arrows", which, Franklin added, "were good weapons, not wisely laid aside". What if the Continental Congress and the American army had taken up Franklin's suggestion?

Guns and Bows and ArrowsFranklin's reasons for recommending the longbow over the musket are difficult to refute in an eighteenth century context.

Those reasons were essentially the following:
The bow was often more accurate
A man could shoot four arrows in the time it takes to fire and reload a musket.
A man could shoot four arrows in the time it takes to fire and reload a musket.
No gunsmoke, thus no problems in field vision.
No gunsmoke, thus no problems in field vision.
No gunsmoke, thus no problems in field vision.
An incoming flight of arrows is rather disconcerting to the enemy.
An arrow stuck to a man essentially immobilizes him, until extracted.
Bows and arrows are more easily provided than muskets and ammunition.
A new article by Brian Tubbs
Given the Continental Army's supply problems, one wonders why Franklin's suggestion wasn't more readily entertained.
Perhaps some of my readers have come across some information on this subject, but, based on my reading of the history, I would say the reasons Franklin's suggestion was never given serious thought are:
1) Image: Using bows and arrows was considered primitive. Having an army with uniforms, muskets, bayonets, professional training, etc. was a mark of civilization and progress. To regress back to the 1500s or to adopt tactics used by Native Americans was probably not a direction that the Continental Congress was even willing to contemplate. A more serious dimension to this was the fact that the Americans may have feared that such a direction would result in their being taken less seriously by France, Spain, and the Netherlands. They wanted these European powers to see them as a respectable nation ready to take its place in the family of nations.
2) Chivalry: The advent of gunpowder had a lot to do with the decline of armour on the battlefield. While armour provides some protection against arrows, it provided virtually none against musket balls! By the time of the American Revolution, European style warfare had evolved to armies in bright uniforms maneuvering on the open field and firing musket volleys at one another, with some artillery and cavalry thrown in for variety and good measure. To reintroduce bows and arrows would have been deemed (in all likelihood) as "ungentlemanly", much like the British viewed colonists shooting at them from behind rocks and trees.
Perhaps some of my readers could add to those reasons, but I think that (consciously or unconsciously) the above two were probably among them.
Still, one wonders if the American Revolution woud've turned out differently or perhaps ended sooner had Franklin's suggestion to Charles Lee been accepted by General Washington and the Continental Congress.
On this day in 1945, SS commander-in-chief Heinrich Himmler was arrested on suspicion to trying to topple Hermann Goering as chancellor of the Third Reich and restore Adolf Hitler to power.

Heinrich Himmler
In 2005, comedian and television star Jerry Seinfeld announces he is in pre-production on The Seinfeld Movie, a feature-film based on the Seinfeld sitcom that will reunite Seinfeld himself, Jason Alexander, Julia-Louie Dreyfus and Michael Richards as the four friends who go about various mis-adventures in New York.

Jerry Seinfeld
It's a surprise move given it's been six years since the popular sitcom's cancellation, but a source close to Seinfeld reveals it was talked about since the show's series finale proved a disappointment for viewers. However, Richards was unable to commit as Cosmo Kramer given his success with The Michael Richards Show, and it was clearly a sore point between Richards and Seinfeld, with both men only recently back on speaking terms. Dreamworks Studios is set to finance and distribute the film, with Andy Ackerman (who directed the bulk of episodes of the sitcom during it's run) scheduled to direct. It will mostly be shot on location in New York city.
On this day in 1969, US Air Force veteran Neil Armstrong was named the mission commander for Apollo 5.

Neil Armstrong
In 1993, President Sam Nunn announces that Vice-President Bill Bradley will chair a working group on the subject of universal health care, one of Bradley's interests while in the Senate.

Appearing before a conservative group in his home state of New York, ex-President Jack Kemp denounces the idea as threatening to substitute 'a social-welfare mentality' for the 'free market' in health care, branding it 'another tax-and-spend scheme from people who think they can run your life better than you can.'

Pres. Nominee
Sam Nunn
Kemp calls for a system of 'healthcare incentives' in the form of tax breaks for employers who offer health plans to their employees.
On this day in 2012 shooting began in Las Vegas for the big-screen movie adaptation of CSI:Crime Scene Investigations.
In 1777, John and Thomas Adams and their families arrive in New Orleans, having fled Massachusetts with little more than the clothes on their backs.

Both men soon become active in producing propaganda aimed at encouraging a new rebellion. The refusal of Spanish authorities to hand over the 'traitors' further angers the British, who are already incensed that the Adamses' fellow colonial rebel Alexander Hamilton has been given safe haven.
Giant Elephant Shrew

In 2008, further evidence of off-world smuggling continued to emerge as Brazilian law enforcement officers announced the discovery of a giant elephant shrew.

The cat-sized animal looks like a cross between a miniature antelope and a small anteater. It has a grey face, a long, flexible snout, a bulky, amber body, a jet-black rump and it stands on spindly legs. Elephant shrews are only found in Africa. They were originally described as shrews because they superficially resembled shrews in Europe and in America. However, this variant is unknown on Earth.

Police Discovery
Also found was another mysterious bill of material for Double-Weight Gold Tarn Disks made payable c/o Tatrix, Sheila to Ligurious of Corcyrus in the region of Ar.

The investigation has not yet established any official connection with the disappearance of alligators from a university zoo in the western state of Mato Grosso earlier this month, or the crocodile artifact found a few weeks later.
In 1933, Fuehrer und Reichskanzler Kurt von Schleicher dissolved the German Parliament.
In 1968, Stephen Reeder Donaldson languished in Vietnam. By inclination a conscientious objector, he had been compelled to serve in the armed forces.

Much later, and after dropping out of his Ph.D. program and moving to New Jersey in order to write fiction, Donaldson made his publishing debut with the first 'Covenant' trilogy in 1977. That enabled him to move to a healthier climate. He now lives in New Mexico.

Donaldson's two year compulsory military duty would be the deep undercurrent of his escapist fantasy writing. In 'The Chronicles of Thomas Covenant, the Unbeliever', the protagonist was a leper struggled with disempowerment in a Land he did not really believe in.

Stephen R. Donaldson
Unbeliever
And he would wields white wild magic gold is a paradox - for he everything and nothing, hero and fool - potent, helpless - and with the one word of truth and treachery, he will save or damn the Earth because he is mad and sane, cold and passionate, lost and found.
~ The Legend of Berek Halfhand.
In 1925, novelist James Dickey was born in Atlanta, Georgia. A noted poet, Dickey was honored throughout the south and became a poet-in-residence at the University of South Carolina. He dabbled in prose occasionally, but the rejection he suffered for his never-published novel Deliverance put him off the form. From rumors swirling about the novel, it involved some sort of sodomy, and publishers felt that no audience would accept that.
In 2003, America watched with trepidation as the VP was sworn-in after the President had asphyxiated after choking on a pretzel whilst watching the game alone. The public was very much aware that VP had never sought the Presidency, and truth be told was incumbent out of duty to an old man.
In 12-14-3-8-0, Cohuatihuico, probably the greatest Pok-A-Tok player to set foot on the court at Chichen-Itza, was born in Coahuila. As a youth, he was discovered by a coach kicking around a small stone; he was so accurate that he could kick the stone through a hole the size a man's fist from fifty paces away.
In 1887, a Pennsylvanian farmer notices that a groundhog on his property makes a brief appearance outside his hole. The groundhog sees his shadow, and hides back in his burrow. When 6 weeks of winter follow, the farmer, Josiah Cotton, watches that groundhog the next year. When the groundhog is wrong the following year, Mr. Cotton kills the furry little beast and turns him into a hat.
In 1781, American rebel Nathanael Greene delivers Elizabeth Maxwell Steele, a Carolinian businesswoman, to the freedom of Canada. Mrs. Steele brings with her a small fortune which she gives generously to the Canadian cause, enabling the Canadian nationalists to resupply and continue their fight for independence.
Cardiff Giant

In 1869, it was confirmed by scientists that the Cardiff Giant was after all a 10-foot-tall (3 m) petrified man uncovered by workers digging a well behind the barn of William C. 'Stub' Newell in Cardiff, New York.

New York
In 2002, wind currents bring down lethal doses of radiation on Salt Lake Soviet, Utah. Although most of the population has fled east, thousands fall ill, and almost 500 people die from diseases caused by the radiation. The death toll from the People's Republic of America's desperate explosion of a Nevadan nuclear dump is just beginning.
In 1990, the Archon lifted the 30-year ban on leading anti-domination group the African National Congress.

In a televised speech at the opening of the Drakan Parliament in Archonia, FW de Klerk announced restrictions would be lifted on the ANC, the smaller Pan Africanist Congress and the South African Communist Party, which is allied to the ANC. He also made his first public commitment to release jailed ANC leader Nelson Mandela, but he did not specify a date.
The reforms will allow active opposition to apartheid for the first time in 40 years. Many observers were surprised by the scope of the reforms - which included a return to press freedom and suspension of the death penalty - signalling a partial end to the 25-year-old state of emergency.
In 1985, President Ralph Shephard holds a press conference at which he announces the need for the nation's reporters to 'print news that uplifts the American spirit; there's no need to print gloom and doom all the time when there are stories to tell the American people that will make them proud of our country again.' Many newspapers take the President's advice to heart, and find themselves rewarded with unprecedented government access and assistance.
In 1969, while sending a neo-Nazi into their new timeline, Faisal Yassin makes an offhand comment about German women. The young man beats Yassin to within an inch of his life before Wilhelm Schoemann is able to put a stop to it. Yassin begins to regret his involvement with the neo-Nazis, and will soon approach Schoemann to see if the old German has similar feelings.
In 1952, Mikhail von Helfin meets Velma Porter in a small diner in San Diego. Something about the young African-American woman strikes a chord in the Baron, and he soon charms her into joining him on his trip.
In 1904, a surreptitious probe is sent from the Congress of Nations embassy ship back to earth. In it, Ambassador Li'Kanto'Mk informs the C.N. that the current inhabitants of the Mlosh homeworld, while sprung from the same genes as the Mlosh, are a dangerous breeding experiment that went awry, causing the original Mlosh colonists to flee to earth. Li'Kanto'Mk is afraid that now that they have discovered their progenitors on another planet, that they will follow the Mlosh there.
February 1
In 1771, Succeeding Lord Hawke today, 242 years ago, as First Lord of Admiralty, Welbore Ellis, Lord Dover, not only kept on the good work of his predecessor in reforming the Royal Navy but surpassed him - mostly by being one of the few upright persons in the otherwise chaotic and corrupt government of Lord North.
This post was written by Dirk Puehl the highly recommended author of #onthisday #history Google+ posts.

Lord Dover, Saviour of the Royal Navy"I have neither intrigued nor caballed; I have in a great degree secluded myself from company to avoid all suspicion and misrepresentation, and have rested with a most resigned confidence in your Majesty's goodness to me, and having assured your Majesty that I was only your's, I have carefully avoided every other connexion and support". (Welbore Ellis, Lord Dover)

Dirk writes - With the growing problems in Britain's American Colonies, Dover's reform of the naval yards and especially naval suppliers saw the Royal Navy well prepared, when troubles became all-out war and the European powers joined in.

Dover's reforms did not only cut costs for fleet maintenance by more than 25%, allowing for a sufficient number of ships-of-the-line in European waters as well as on the North American station but had a lasting effect on the virulent nepotism up to then prevailing in the promotional system of the Navy.

Cashiering an able admiral like Rodney for his favouritisms in 1781 after his relieving of the Great Siege of Gibraltar did not exactly make Dover a popular figure, neither with the public nor the fleet. Lord Howe though, the victor of the Battle of Chesapeake Bay who ensured the British dominance off the coast of North America and the Caribbean, celebrated Dover as the Saviour of the Navy.

Dover's fall came a short time after the end of the war in 1782 when he was accused of sodomy and forced to retire. Lord North finally had the leeway to make the infamous John Montagu, 4th Earl of Sandwich, First Lord for a third spell until his government fell in 1784.
In 1861, after a half-shouted speech by Governor Sam Houston (pictured) on January 21, the Texas state legislature begrudgingly determined that they would not be able to rally enough support to pass an act of secession over his veto.

Texas Delivers Ordinance of GrievancesIn his speech, Houston called the election of Republican Abraham Lincoln "unfortunate" but not grounds enough for the "rash action" of seceding from the Union that Texas had come into only fifteen years before. Responding to increasing tension, Houston prophesied,

"Let me tell you what is coming. After the sacrifice of countless millions of treasure and hundreds of thousands of lives, you may win Southern independence if God be not against you, but I doubt it. I tell you that, while I believe with you in the doctrine of states rights, the North is determined to preserve this Union. They are not a fiery, impulsive people as you are, for they live in colder climates. But when they begin to move in a given direction, they move with the steady momentum and perseverance of a mighty avalanche; and what I fear is, they will overwhelm the South".

A new story by Jeff ProvineThe special convention which had been expected by organizers to vote overwhelmingly for secession was hamstrung by the governor's continued Unionist pressure, but the legislature vowed to review the decision of the delegates. Houston practically hounded the convention, drumming up support for the Union and noting that the United States of America had attempted to make peace with King George before its Declaration of Independence. Many Texans supported secession for a number of reasons, but others, especially the newly settled German population, respected the Union and wished to hold to it. Finally, with only a slight majority firmly wishing to secede, the convention voted to give Washington a chance to address the grievances of Texas, mainly the failures of protection from Indian attacks, raids across the borders for the theft of property including slaves, and an assurance of white superiority. Most of all, the ordinance called for support of states' rights, which was outlined in the Tenth Amendment and final point in the Bill of Rights, "The powers not delegated to the United States by the Constitution, nor prohibited by it to the States, are reserved to the States respectively, or to the people". Texas would remain neutral in the matter of secession for a time. New-to-office President Lincoln offered to send 50,000 Union troops to aid Governor Houston in quelling any rebel insurrection, but the elder politician declined and counseled Lincoln to be slow to call for punishment against his fiery Southern brothers.

A Texas state referendum on February 23 confirmed the list of grievances, which gave great credence to the Peace Conference of 1861 being held in Washington. Derisively dubbed the "Old Gentlemen's Convention" because so many of its participants were former statesmen, including former president John Tyler, the conference met to discuss the necessities to avoid a War Between the States. Many of the points to come out of the conference were similar to the Crittenden Compromise, which had failed in Congress the month before, but the sentiment for peaceful compromise was enough to spur the later convention in Virginia to call for neutrality rather than secession after Lincoln's meeting with Virginian delegates assured them that the firing upon Fort Sumter in South Carolina would be a black mark for the Confederacy, not Union. Virginia led many border states and joined with Texas in a sense of neutrality as the Federal government worked to resolve a compromise. Meanwhile, the Cotton South descended into the long and grinding Civil War from Tennessee to Florida and Louisiana. Paramilitary forces conducted bloody guerilla combat in neutral states such as Missouri, North Carolina, Arkansas, and, especially, Texas, where Houston worked feverishly until his death in 1863 to calm the massacres of German immigrants and slave rebellions. On a positive end, the "galvanized Yanks" (Confederate POWs who volunteered to serve in forts in the West) solved the issues of Indian raids with a seeming surplus of willing soldiers.

Lincoln narrowly lost the election of 1864 to Democrat George McClellan, who began the process of Reconstruction for the Cotton South after the surrender of P.G.T. Beauregard. While the slaves of rebellious states had been freed by Lincoln's Emancipation Proclamation (believed to have been what cost him the election in the border states), slavery would continue in the United States until advances by the Industrial Revolution, growing labor movements, and international pressure caused it to disappear by the late 1880s, with Texas to be the last state in the Union to declare it illegal in 1891.
In 1968, on this day the 33rd Governor of California Ronald Wilson Reagan announced his candidacy for the Republican presidential nomination. continues from Part 1

A Thousand Days, Part 2The reaction of his opponent, Vice President Hubert Humphrey was to issue an apocalyptic warning that "the very future of liberalism in America is in question!". But in reality Reagan had only emerged as the anti-liberal candidate after his predecessors (Barry Goldwater and Richard Nixon) had both decided against a second run for the White House.

Instead, he choose George Romney as his running mate and between them they would easily win by a landslide, receiving 347 votes in the electoral college (including five states that third party candidate George Wallace was hoping to win).

The Democrat Party Convention would be torn apart by division between patriots and anti-war protestors. This conflict in the party might have been resolved days before the election if full details of the "secret plan" to end the war in Vietnam had been fully disclosed. Because Lyndon Johnson called a halt to the bombing of North Vietnam, hoping to swing the anti-war vote behind Humphrey, and also impose a de facto decision upon his presidential decision. But it was Reagan's intention to resume the bombing of North Vietnam, and hand the military full control of the management of the conflict. He was absolutely convinced that the war in Vietnam could still be won.
In 2011, Heinkill posted the questions ~ What if RAF Fighter Command was not divided in 1940, but united? Could it have led to greater losses for the Luftwaffe, and even altered the outcome of the invasion of the Soviet Union?

Rubensdorffer DoctrineHistorians have frequently discussed the merits of various decisions by the leader of RAF Fighter Command, Sir Hugh Dowding. Key among these, was the division of RAF fighter command resources into 4 discrete groups, each with its own commanding officer;


10 Group defended Wales and the West Country and was commanded by Air Vice-Marshal Sir Quintin Brand.
11 Group covered the southeast of England and the critical approaches to London and was commanded by New Zealander Air Vice-Marshal Keith Park.
12 Group defended the Midlands and East Anglia and was led by Air Vice-Marshal Trafford Leigh-Mallory.
13 Group covered the north of England, Scotland and Northern Ireland and was commanded by Air Vice-Marshal Richard Saul.
The two Groups which bore the brunt of the fighting were 11 Group, which faced the Luftwaffe onslaught head on, and 12 Group, which airfields were those most able to provide support to 11 Group.
Hitler invites Rubensdorffer to explain the tactics behind his success. Rubensdorffer outlines the hit and run, low level bombing methods he has been experimenting with since the Spanish Civil War, and the efficacy of the Bf110C in the role of strike fighter, rather than as fighter escort.
But in the period after the war, it emerged that in-fighting between the commanders of these two key organisations, Park and Leigh Mallory, severely hampered the ability of the RAF to bring its full operational capacity to bear on the Luftwaffe raids.
The disagreements ranged from arguments over strategy, to petty arguments over Group boundaries and span of control. Leo McKinstry's book Spitfire, Portrait of a Legend, details the scale, and the pettiness of the conflicts between these two leaders. In Park's own words in a letter to the Air Ministry in 1940:
"Throughout August and September 1940, on occasion when all my squadrons had been dispatched to engage the many German bomber forces, I called on No 10 Group to cover some vital targets on my right with one or two squadrons. Brand always responded at once and on many occasions effectively intercepted the enemy, preventing them from bombing their target unmolested. In similar circumstances I called on No 12 Group to cover my fighter aerodromes north east and east of London but Leigh-Mallory failed to respond. This resulted in North Weald, Hornchurch, and Debden being accurately bombed whilst 12 Group wing was being dispatched, assembled and climbed in mass formation to the rear of my area".
According to McInstry in another letter Park wrote at the time he said, "Frankly I was more worried at the lack of cooperation (with Leigh-Mallory) than I was about out-witting the massed German raids".
Further evidence of the pettiness of their conflict can also be seen in a memo, again cited by McKinstry, which Leigh-Mallory sent to Park during the height Battle, "Full explanation required why 11 Group fighters have shot down enemy fighters over 12 Group area".
Historians agree that this infighting resulted in the RAF not making best use of the total fighting capacity of the combined 11 and 12 Group squadrons, and created an uneven balance of attrition in which the vital 11 Group covering the potential invasion sites of South East England was very close to collapse in September 1940, while 10 and 12 Groups were still largely operational, but not engaged in the fighting to the extent they could be.
But what if Dowding had chosen another structure for Fighter Command, in which 11 and 12 Groups were united under a single Commander? Would this have allowed better management of precious Fighter Command resources? Would more fighters have been brought to bear on incoming Luftwaffe raids, and fewer fighters lain underutilised on airfields north of London? Would the RAF have been able to achieve an earlier victory in the Battle of Britain, or would it simply have squandered 12 Group resources as well, leading both Groups to the point of collapse by September 1940.
A game simulation is provided at Game Hub web site.
In 1949, following the refusal of His Majesty's goverment to recognize Israel's national independence, the Knesset issued a war crimes indictment against Prime Minister Clement Atlee, Foreign Secretary Ernst Bevin, and Field Marshall Bernard Law Montgomery, chief of the Imperial General Staff.

Double CrossThe British leaders were specifically charged with conceiving and implementing the recent Siege of Jerusalem and the demolition of Jewish Quarter of the old city. The siege cost an estimated six thousand Jewish lives. The intention of besieging forces was to isolate the 100,000 Jewish residents of the city from the rest of the Jewish inhabitants of Palestine and, in the case of the Jordanian forces, to conquer East Jerusalem (including the Old City).

A new story by Stan BrinAside from the large Jewish population, Jerusalem held special importance to the Yishuv for "religious and nationalist" reasons. In particular, the Arab forces tried to cut off the road to Jerusalem from the coastal plain, where the majority of the Jewish population resided. The Arabs blocked access to Jerusalem "at Latrun and Bab al-Wad", a narrow valley surrounded by Arab villages on hills on both sides. The Arabs also fired off shells indiscriminately into West Jerusalem. The breaking of the siege on Jerusalem and the annexation of the captured areas to the Jewish state became primary goals for the Israelis in the 1948 Arab-Israeli War.

The fighting led to the evacuation of the Jewish villages of Neve Yaakov, Atarot, Kalya and Beit HaArava, and the expulsion of the Jewish inhabitants of the Old City of Jerusalem. Before the war, the Jews of the Old City had friendly relations with their Arab neighbors and were sorry to have to leave.
In 1981, on this day the fortieth US President Ronald Reagan welcomed the dawn of a new era of responsible Federal Government by receiving Senator Charlton Heston and other leading members of the Conservative Democrat caucus for round table discussions at the White House.

Triumph of the Reagan DemocratsThe Democrat Party had drifted leftwards and embraced liberalism after the assassination of John F. Kennedy. And naturally, both of the former Union leaders were increasingly disillusioned with the party during the sixties and seventies.

Due to their lower middle class origins, neither family had directly benefitted from the welfare dollars of the New Deal during the thirties. And from their shared position of initial skepticism, they had nurtured a common conviction that the "Great Society" of Lyndon Johnson had mistakenly created a ballooning bureacracy which had delivered disappointing results for the "Average American".

Of course due to their own celebrity status neither would consider themselves a part of that group of people. Nor were they intellectuals who could bond easily with their fellow writers and academics amongst the neoconservatives who were led by the Editor of Public Interest, Irving Kristol.

Instead, Reagan was understandably keen to exploit Heston's public image which had lent authority to his political activitism. In fact Heston had struggled with the deeply personal decision to quit acting and run for the Senate in 1969. Reagan on the other hand, had experienced less of a dilemma. In his final role for the 1964 movie "The Killers", he been miscast as the villain. A lacklustre performance had finally brought the curtain down on his acting career.
In 2000, speaking after his stunning success in the New Hampshire Primary, Republican Presidential Candidate John S. McCain launched a missile of truth every bit as expertly guided as the one that had downed his navy plane over Hanoi. Fear and panic crept into the fragile eighteen-month old administration of President Al Gore as McCain uttered the famous words "You will always hear the truth from me .. no matter what".

Beating around the BushThe reaction was also shared by the Republican establishment, and his Primary opponent, George W. Bush who he had decisively beaten by the margin of 49% to 30%. "The Republican establishment cannot save a faltering [Bush] campaign no matter how well funded" predicted the Weekly Standard.

The two Republican candidates had argued over their respective proposals for tax cuts, and McCain pushed his signature issue of campaign finance reform. But McCain was the only candidate to talk much about foreign policy and defense issues.

With McCain heading into the South Caroline primary as the lead candidate, Bush, Al Gore and the Republican establishment were unexpectedly in broad agreement that "We gotta hit him hard". But Democrat Party plans to neutralise his straight-talk insurgency were destroyed by an unexpected event later that year, something massive that would hit all of them hard, the "what" that McCain had predicted. Because whilst hardly obvious at the time of his victory speech in New Hampshire, McCain's grasp of foreign policy and defense issues would matter a great deal after September 11th 2000.
In 2010, on this day the Prime Minister of Israel, Ehud Barak (pictured) issued orders to proceed with Operation Final Victory at all costs. Old Testament Times

Just a decade before and during his first term of office as Prime Minister, Barak pursued a final settlement on the basis of the Oslo Agreement Click
to watch the documentary Why Barak's Offer was Completely Unacceptable.

Prior to his political career Barak served as an officer in the IDF and following a highly decorated career he was appointed the 14th Ramatkal (Head of General Staff) in 1995. Barak is also an expert in krav maga, the official IDF martial art.

Ehud Brog as he was known joined the Israel Defense Forces (IDF) in 1959. At that time he decided to change his name to 'Barak', which means 'lightning' or 'shine' in Hebrew. He served in the IDF for 35 years, rising to the position of Chief of the General Staff and the rank of Rav Aluf, the highest in the Israeli military. During the Yom Kippur War, Barak commanded an improvised regiment of tanks which among other things, helped rescue paratrooper battalion 890 commanded by Yitzhak Mordechai who were suffering heavy losses in the Battle of the Chinese Farm.

During his service as a commando in the elite Sayeret Matkal, Barak led several highly acclaimed operations, such as: 'Operation Isotope', the rescue mission to free the hostages onboard Sabena Flight 572 at Lod Airport in 1972; the 1973 covert mission Operation Spring of Youth in Beirut, in which he was disguised as a woman in order to assassinate members of the Palestine Liberation Organization; Barak was also a key architect of the June 1976 Operation Entebbe, another rescue mission to free the hostages of the Air France aircraft hijacked by terrorists and forced to land at the Entebbe Airport in Uganda. These highly acclaimed operations, along with Operation Bayonet led to the dismantling of Palestinian terrorist cell Black September and a decline in international terrorism for over 20 years[citation needed]. It has been alluded that Barak also masterminded the Tunis Raid on April 16, 1988, in which PLO leader Abu Jihad was assassinated.

Later he served as head of Aman, the Military Intelligence Directorate (1983-1985), head of Central Command (1986 - 1987) and Deputy Chief of the General Staff (1987-1991). He served Chief of the General Staff between April 1, 1991 and January 1, 1995. During this period he implemented the first Oslo Accords and participated in the negotiations towards the Israel-Jordan Treaty of Peace.

Elected Prime Minister of Israel on 17 May 1999, Barak gave a campaign promise to end Israel's 22-year long occupation of Southern Lebanon within a year. On May 24th, 2000 Israel withdrew from Southern Lebanon. On October the 7th, 2000, three Israeli soldiers were captured by Hezbollah and then subsequently killed. The bodies of these soldiers, along with the living Elhanan Tenenbaum, were eventually exchanged for Lebanese captives in 2004. Barak inaugurated peace negotiations with the Palestinian Liberation Organisation, which ultimately proved fruitless. Barak also took part in the Camp David 2000 Summit which was meant to finally resolve the Israeli-Palestinian conflict but failed. Barak, Prince Bandar of Saudi Arabia, and US president Bill Clinton placed the blame on Yasser Arafat. Barak claimed he exposed 'Arafat's true intentions'. Following the failure at Camp David, the Palestinian al-Aqsa Intifada erupted. Barak also allowed Foreign Minister Shlomo Ben-Ami to attend the Taba Summit with the leadership of the Palestinian Authority, after his government had fallen.

Immediately after Yasser Arafat rejected the settlement, hardliners seized control of the Israeli Government and continued to escalate events inside a vicious, inescapable circle of violence that gripped the region. A former IDF Chief of Staff, Barak had been drawn into this cold logic against his better judgment, serving as Defense Minister from 2006-2009. By remaining inside the Cabinet, he had perhaps hoped to reign in the extreme elements who were now driving events mercilessly along towards the destruction of the Palestinian National Authority.

In a press conference later that day, the Prime Minister justified the destruction by quoting quoting scripture from both the Talmud and the Koran. Barak stated that a hostile Palestinian population was no longer viable in the State of Israel because just like Jonah


the whale did swallow him, and he had done acts worthy of blame (Sura 37:142)
.

In 1968, former Vice-President Richard M. Nixon announces he will run for president on the Republican ticket. He tells reporters he has a 'plan for peace with honor' in both Cuba and Southeast Asia, but provides no details then or later; the media will take to referring to Nixon's 'secret plan' to end the wars, although the candidate never uses that phrase.
In 1980, President Rockefeller is admitted into Walter Reed Hospital for what is described as a 'routine follow-up examination.' He will be discharged four days later.

Reporters inquiring as to the outcome of his examination are put off with the statement that the President prefers to wait until 'all the test results are in' before commenting. This is widely seen as an evasion, fueling rumors that Rockefeller's doctors have found something seriously wrong with him.
On this day in 1916, the submarine U-20, responsible for sinking the RMS Titanic, was itself sunk by Royal Navy destroyers.
In 1925, John Ronald Reuel Tolkien mapped out the Fall of Gondolin in the 'Sketch of the Mythology'.

Whether he knew it or not, the epic struggle of the little people was an expression of his own disempowerment from World War I. Gondolin represented the citadel of his own shattered integrity.

Fall of Gondolin
Citadel of Integrity
And the refuge to which the Eldar fled was the military hospital where Tolkien recovered from combat stress.


Thus led by [Tolkien] the remant of the Gondolin passed over the mountains, and came into the Vale; and fleeing southward by weary and dangerous marches they came at length to the great river. There [military hospital] they rested a while, and were healed of their hurts and weariness; but their sorrow could not be healed.
. ~ Fall of Gondolin
In 2002, the People's Republic of America explodes a nuclear dumping ground in Nevada. Wind currents sweep the radioactive waste across the Soviet States of America, causing hundreds of deaths immediately, and possibly tens of thousands in the coming years. This criminal action is condemned by every government in the world, and the P.R.A. loses a large chunk of its international support.
In 1904, Ambassador Li'Kanto'Mk of earth makes contact with a secret organization of aliens on the Mlosh homeworld; they have kept records of the past in which his ancestors were forced to flee. After seeing them, the Mlosh Ambassador orders a quiet, but quick, withdrawal from the Mlosh home star system.
In 1959, the Japanese begin evacuations in order to save some of their people from the New Reich's Asian conquest. After seeing China fall to power of the Germans, they knew that it was only a matter of time before the bloodthirsty Reich leadership called for more lebensraum, and looked for it in their island nation.
In 1952, Mikhail von Heflin finds the grave site of Willard Thompson in San Diego, California. Using the cemetery's records, he discovers that Willard had a son who moved back to Texas. He prepares for another journey across the United States to find this man, Carl Thompson.
In 47,371 BCE, Swikolay reaches Africa again. Her clan has grown to a dozen strong, now, each dedicated to her great-grandmother's dream of touching the sky. While they are traveling through eastern Africa, they see Kilimanjaro, and Swikolay decides that this mountain will be her final attempt to fulfill The Speaker's wishes.
In 2003, the President asphyxiated after choking on a pretzel whilst watching the game alone. The VP had never sought the Presidency, and truth be told was incumbent out of duty to an old man.
Margaret Thatcher

In 1972, Prime Minister Edward Heath dismissed his Minister of Education, Margaret Thatcher over the milk-snatching row.

Until recently, Mrs. Thatcher had denounced her critics easily: 'People who resort to personal attacks usually do so because their arguments are so weak. I will not be hounded. I will never be driven anywhere against my will. Though her critics may be numerous, Prime Minister Edward Heath is not one of them. He recently rejected a demand for her resignation and said that her regime had been a period of remarkable achievement.

Milk Snatcher
It was a wise decision that would scarely trouble his old age when he later became a fierce critic of Thatcher.

The London Sunday Express called her the lady nobody loves, and the Sun declared: 'She is the most unpopular woman in Britain.' Edward Britten, the general secretary of the National Union of Teachers, has said that her policies had produced chaos. To former Laborite Education Minister Edward Short, she is a national disaster. In playgrounds, children taunt her for cutting off their free milk by chanting: Mrs. Thatcher, milk snatcher!.

The target of these angry accusations was Margaret Thatcher, 46, a blue-eyed blonde who for nearly two years had served as Britain's Minister of Education. Some criticism of the Conservative Cabinet's only female member centers on her genteel mannerisms - her Establishment tweeds and her cool, monotonous voice. I've had everything thrown at me, she protested. I'm too soft; I'm too hard. I think people really do resent it when you know the answers.
In 1931, Sir Oswald Mosley, disappointed by the two main parties in British politics, founds the New Party. Arguing for elections based on class lines rather than geographical location, the New Party is unpopular until the full effects of the Great Depression hit England. Mosley's ranks swell with the unemployed, and he is elected Prime Minister in 1932. He makes common cause with continental fascists Mussolini of Italy, Franco of Spain and Hitler of Germany during his premiership, but where they are all gone by the end of the decade, Mosley's rule of Britain has only begun.
In 1959, suffering from exhaustion, Charles Hardin 'Buddy' Holly, Jiles P Richardson - known as the Big Bopper, and Ritchie Valens cancelled the remainder bookings on their Winter Dance Party Tour.

Holly had set up the gruelling schedule of concerts - covering 24 cities in three weeks - to make money after the break-up of his band, The Crickets, the previous year.

Buddy Holly
Band
Preferring to 'keep it loose like a long-necked goose', Bopper had decided to return to radio, where he had been a record-breaking DJ - with a 122-hour marathon stint - reaching number six in the American charts with his record Chantilly Lace.
Columbus

In 2003, BBC News reported that Columbia shuttle disintegrates killing seven - the US space shuttle Columbia has broken up as it re-entered the Earth's atmosphere killing all seven astronauts on board.

The Domination of the Draka has issued a formal statement, in which the Archon re-affirms the Strategos' policy that intrusion into Drakan air space would not be tolerated.

Shot down
In 1952, with the announcement of a Test drive for TV detector vans, a new method for tracking down users of unlicensed television sets was unveiled in the UK. The first TV detector van was demonstrated in front of Postmaster-General, Lord De La Warr and Assistant Postmaster-General Mr Gammans. The quality of terrestrial television was consider appalling by both Gammans and the British public. It was important to identify those rare individuals of sloth and indolence who would sit on a sofa all night watching non-entertaining broadcast.
In 1984, in a humour reference to Monty Python, the BBC reported that the Half pound coin had met its maker - 'Britain's least-loved currency is to leave the nation's purses after 13 years of almost universal unpopularity'. Rampant inflation in the 1970s meant that even basic items cost hundreds of new pounds, and there was absolutely no need to think in terms of pennies.
Older Posts

© Today in Alternate History, 2013-. All characters appearing in this work are fictitious. Any resemblance to real persons, living or dead, is purely coincidental.