| | |
| --- | --- |
| March 21 | |
In 1943, German Colonel Freiherr von Gersdorff follows his Fuhrer as he walks through Berlin's Zeughaus Museum.

Assassination of Adolf HitlerHe is carrying two bombs with ten-minute fuses; a slight problem, as Hitler is only scheduled to be at the museum for eight minutes. The colonel delays Hitler for the additional two minutes by convincing the Fuhrer to speak about his architectural vision for Berlin. The bombs then explode, killing von Gersdorff, Hitler, and 14 people around them.

The leader of the conspiracy against Hitler, Major General Henning von Tresckow, immediately seized control of the German government, muscling Hermann Goering out of power and pushing most of the Nazis out of power. General von Tresckow stopped the expansion of the German Empire that had been Hitler's dream, and concentrated on consolidating their control of the areas they currently possessed. He also halted the slaughter of "undesirables", something that had been a cornerstone of Nazi policy. He felt that they were more useful as slave labor in the Reich's service. Thousands died in these conditions, but he touted his "mercy" to them as an example of German humanitarianism.

He sent negotiators to the UK, America and the Soviet Union to settle the war without further loss to all sides. Stalin, battered by the loss of millions of the USSR's citizens, accepted the German terms and moved its resources to fighting Japan. Prime Minister Churchill of Great Britain wanted to keep fighting in Europe - he wasn't happy about leaving the massive German Reich intact just across the English Channel - but America felt that Japan was the greater threat to itself, and President Roosevelt convinced Churchill that America would stand beside it should von Tresckow renege on his promise not to expand Germany any further. Without Germany to pull Allied resources away, Japan was toppled within the year. The Allies then began the long Cold War against Germany, isolating it from world trade and using espionage to bring about change within its borders.
In 1804, Napoleon Pardons Duke of Enghien.

March 21, 1804 - Napoleon Pardons Duke of EnghienAlthough considered an inconsequential minor French noble living in exile after the Revolution and retired from war, the life of Louis Antoine de Bourbon, duc d'Enghien, proved to be a crucial moment for Napoleon's relations with the crowns of Europe.

The Duke had been born a prince du sang, of the blood of the ruling House of Bourbon, in 1772, with his father as Duke of Bourbon. Along with his family, d'Enghien fled France at the fall of the Bastille and watched the early days of the Revolution from afar. When the Wars of the French Revolution began after the imprisonment and later execution of King Louis XVI, d'Enghien joined the war effort. At only 20 years of age in 1792, he held a command in his grandfather's 25,000-man force of French émigrés known as the Armée de Condé. D'Enghien distinguished himself in battle, but the royalist invasion of Revolutionary France proved ineffectual. In 1801, the army was disbanded, and d'Enghien retired to Baden along the Rhine, where he married the niece of Cardinal de Rohan and lived peaceably.A new article by Jeff Provine

Meanwhile, France underwent another major coup as General Napoleon Bonaparte, fresh from his expeditions in the Middle East, seized Paris. While much of France welcomed his command, many others still felt the Bourbons were the rightful rulers. Royalists such as Georges Cadoudal and General Jean-Charles Pichegru formed conspiracies that attempted to overthrow the tyrannical First Consul Napoleon and return the crown to the Bourbon Louis, Count of Provence. When the two joined forces, Napoleon's network of police and personal guard, championed by Anne Jean Marie Rene Savary, caught and executed them.

Beleaguered by the constant praise of the Bourbons, Napoleon determined that "all of France [must] realise that Bourbon blood, so sacred to Royalist partisans, was no more sacred to him than the blood of any other citizen in the Republic," according to French writer Alexander Dumas. To do so, Napoleon ordered the arrest of d'Enghien on grounds of conspiracy with Cadoudal and Pichegru. The duke was believed to be in contact with another general-of-the-Revolution-turned-royalist, Charles Dumouriez, and dragoons sneaked into Baden, capturing d'Enghien and bringing him before a military tribunal.

While the duke was in custody, the truth came out that d'Enghien's company was a case of mistaken identity, and Napoleon hurried to rewrite the charges to something else. As he did, however, his wife Josephine begged him to release the duke. She noted that Napoleon may change the mind of France with the duke's blood, but it would also affect the minds of Europe, who had already formed two coalitions against France, the last war ending in 1802 with the Treaty of Amiens. Rumors of another coalition trickled through Europe as Britain declared war on France by invading Malta in 1803, but no decisions on the Continent had been made. Napoleon begrudgingly agreed, and on March 21, 1804, he met personally with d'Enghien to discuss peace between himself and the Bourbon blood.

The news of Napoleon's leniency toward the Bourbons spread throughout France and across Europe. Napoleon's regime was suddenly seen as a welcome change from the bloodthirsty revolutionaries and seemed to have proven itself understanding in royal affairs. Napoleon, while powerful, might only be an enemy to anyone who provoked him, namely Britain with its violation of the Treaty of Amiens. Despite his great efforts, British Prime Minister William Pitt could not persuade any of the great nations of Europe except Alexander I's Russia to ally with them in yet another Coalition against France. The era of the Revolution was seen as gone, with the new generation of nobles already establishing its own status quo.

While Europe was pacified, France was still on the brink with its royalists determined to bring back a Bourbon king. To entrench himself, on December 2, 1804, Napoleon crowned himself "emperor", fulfilling months of planning and government maneuvers. While many were suspicious of his taking of the crown from Pius VII rather than letting the pope place it upon Napoleon's head, many Europeans saw it as the formalization of the new France. Rather than taking the suspicion of Napoleon as a pretender, the title actually became embraced by many other nobles in Europe. Napoleon's fame in France, meanwhile, became solidified.

Still, war dragged on with Britain in a stalemate. Britain's powerful navy held a blockade on France and safely guarded the English Channel, preventing Napoleon from invading despite having the largest military in Europe. Prussia and Austria served as buffers against Russia, and the Nordic countries felt ill will toward Britain after the English invasion of Denmark to break up the neutral Second Coalition of the North. With naval defeat at Trafalgar in October of 1805, Napoleon's enormous Grande Armee stood useless. Napoleon decided to invest in rebuilding his fleet in the Mediterranean and then striking out southward to Tunisia, where he planned to overthrow the Bey of Tunis and end attacks by pirate corsairs upon French. The war spread to the Kingdom of Naples, where Napoleon's troops clashed with the Anglo-Russian force stationed to protect it. Austria balked at Napoleon's domination of Italy and joined the war, only to be quickly defeated and impressed into becoming France's ally.

Naval warfare in the Mediterranean continued for years. Napoleon repeatedly built up fleets only to have them destroyed by the experienced British navy. Upon land, however, Napoleon made great advances, seizing southern Italy and capturing the north coast of Africa. Finally, in 1812, Napoleon felt confident enough in his naval supply chain through Austria for his massive invasion of India, again passing through Egypt as he had years before. The Ottoman Empire attempted neutrality, but it was forced onto the side of the British and Russians. By 1815, Napoleon's army was cut off from France by a second grand naval battle in Alexandria, and Napoleon found himself marching through Persian deserts without hope of return home. The army crumbled around him and was routinely victim to ambush by locals. He attempted to escape back to France but was apprehended as his ship sailed around Gibraltar at night. Imperial France collapsed, and the Bourbon Louis XVIII was restored to the throne.
In 1400, the treasonous intent of the final stanza of "The Complaint of Chaucer to his Purse" was punished by Henry Bolingbroke; the King signed an execution order for the poet's beheading.

The Beheading of Geoffrey Chaucer at Poet's CornerAlso imprisoned at the Tower of London was his former patron, Richard Plantagenet, the deposed monarch who had surrendered at Flint Castle to be spared his life. And ultimately, it was his fall from power that had thrown Chaucer out of favour and into serious debt. Because his endeavours to get renewed grants from the new king completely backfired; Henry IV decided to respond by clearing the remains of Richard II's influence.

Long after his death, Chaucer was acknowledged as the Father of English literature and the greatest English poet of the Middle Ages. In his honour the place of his execution was commemorated as the Poet's Corner.
This variant ending is a reboot of Jeff Provine's Chaucer Freed from Prison and Composes "Croun Retorned" ("Crown Returned") article.
In 1984, on this day agents of the British Intelligence Service tortured, abducted and then murdered seventy-eight year old Hilda Murrell who had disturbed their search of her Shrewsbury home.

Gotcha Our lads sink Mrs Thatcher and her cabinetThe objective of their desperate search was a missing log book from the Falklands Conflict which contained a minute-by-minute record of the crucial hours before the sinking of the ARA General Belgrano in which 321 Argentinian sailors died.

Because the explosive truth was that Margaret Thatcher and her cabinet had ordered the HMS Conqueror to fire on the Argentine Cruiser - even though they were fully aware of a change of course which was taking the vessel OUT of the Royal Navy's Exclusion Zone. The orders for that headline grabbing but cowardly "shot in the back" had been wrongly passed on by Murrell's nephew, Royal Navy Commander Robert Green whose aunt was a campaigner against nuclear energy and weapons and thus suspected of holding on to the log book on her nephew's behalf.

Two days later the discovery of her abducted body triggered a sequence of events that would eventually lead to Margaret Thatcher's resignation and perhaps more significantly an end to the belligerent mindset of the secret state. Because not only had Murrell been sickeningly beaten, but the true rottenness of the act was the discovery of seminal fluid on her body indicating that the torture had been conducted by Intelligence Agents in a heightened state of sexual arousal. The theory has been explored in Graham Smith's book "Death of a Rose Grower: Who Killed Hilda Murrell?"
In 1928, Mary Stokes of Hiwassee wrote in her diary ~ My dearest reader: If you are reading this diary, I expect that you must be my distant descendant or a historian living in some distant age. You may be assured that if you are of my blood, my love will be eternally upon you and yours. If you are a scholar, you may assume that your task meets with my approval, so long as you endeavor to sincerely place your own reader within the world in which I lived.

South and North, Part 1 by Stan BrinAs for my reason for keeping this diary, my sister Margaret has been keeping one of her own for quite some time now, and has urged me - incessantly - to do the same. It is a lady-like habit, she tells me, and keeps one's mind occupied, especially when the weather is poor.

As I am sure that Margaret will provide posterity with every intimate detail of our private lives in her own diary, I shall endeavor to eschew gossip. Instead, I shall confine my musings to public issues that concern me.

It is now 67 years since our ancestors entered this godforsaken universe. First, I am a wife and mother of the town of Hiwassee, which, these many years, has been the capital of the Boone County Republic. My husband, Josiah Stokes, is a lawyer whose business is mainly the creation of trusts, wills, and contracts, and the enforcement of same. We have four children and are expecting another around Christmastime, God willing.

It is now 67 years since our ancestors entered this godforsaken universe. There were roughly nine thousand of us at the time. Naturally, very few remember the slightest detail of the world of our ancestors.

Our town and the surrounding countryside, which includes parts of Fox County and a sliver of North Carolina, arrived here in July, 1861 within months of Tennessee's secession the United States, and just after the First Battle of Manassas. A troop of volunteer cavalry from our town participated in that mêl&eacute&e, and were thus never heard from again. All of their wives were, in the process, rendered widows. In addition, a dozen young men from our town had traveled north to join the Federal cause and were equally missed.

At first, no one realized that anything was seriously amiss, only that the telegraph no longer functioned. Then trains failed to arrive from any and all directions. At first, all of this was owed to the exigencies of the war. Our grandparents required a week to realize that something else was terribly wrong. The first sign was an attack on the town itself by wolves that weighed more than a large man.

It took another month to comprehend the enormity of the new situation. After a local man appeared with fresh elephant teeth ten feet long, the city council sent riders off to Atlanta and Memphis, but rather than the Appalachian Mountains that should have surrounded us, they found nothing but flat, primeval forests. The railroads ended at smooth hillsides and cliffs that appeared to have been cut by a razor. Worse, the land outside was filled with strange and giant creatures of a kind that none of us had ever before seen. The descriptions of them provided in our books did not do justice to the terrifying size of these species, nor to the ferocious beasts that ate them. Certainly no one had ever written of bears or lions that weighed half a ton, or of cats whose teeth resembled bayonets, or of giant honking things that pulled down the tops of trees with their claws. Over the years, scores of our people have fallen victim to encounters with these leviathans. As compensation, perhaps, we have domesticated the local camels to produce wool of astonishing quality, and we now raise colossal turkeys of an entirely new species.


Still, we managed to accommodate ourselves astonishingly well. We built palisades of logs to protect our town and our fields. We manufactured items that we formerly ordered from the North or from Europe. We adjusted our calendar according to the new seasons.

"Through succeeding generations, we managed to prevail against this wilderness, and grew prosperous, at least by our own lights".Through succeeding generations, we managed to prevail against this wilderness, and grew prosperous, at least by our own lights. Most of our people were farmers before we arrived and remain so to this day. We still grow mostly corn, fruit, and vegetables, the crops that our forefathers once sent by rail to Atlanta, but these are now consumed locally. Our population has nearly tripled in size, mainly due to our own fertility, although a few migrants from elsewhere arrived at our doorsteps, fleeing horrors not to be easily believed.

To accommodate our growing numbers, our grandparents expanded our city and built new villages along the railroad tracks and the Tennessee River, which is now attached to the local river system. At first, this river appeared to be either the Missouri. For many years, we had no way of knowing, but it now appears to be the Red River of southern Arkansas. Although we have, by necessity, declared our own Boone County Republic, we Hiwasseeans still fly the confederate Stars and Bars above our courthouse, mainly out of habit. The spirit of secession no longer means anything.

Alas we still keep slaves, although slavery has little economic value. The southern economy required millions of slaves to till and harvest plantation crops, at first tobacco, then cotton. We grow only enough of those crops to serve our own needs. Most of our farmers are small holders who produce grains and vegetables.

My husband argues, "Of what use is a slave to a wheat farmer while his crop is green? Is he to pull it higher with his bare hands?" Our pastor has written that slavery serves more to degrade the owners than it does the slaves. "While slavery forces the servant to become a beast of burden," he writes, "it forces the master to become a beast, plain and simple". Such sentiment has not endeared him to owners, but these families do not attend our church. Speaking as a woman who could afford to have slaves do her cooking and cleaning, I would not have it, not for one second, nor would my husband.

I consider it a sign of progress that well over half of our community's slaves and their descendants are irrevocably manumitted. However, certain loquacious squires still stubbornly defend the institution of slavery. These gentlemen proclaim that disorder and disaster should certainly befall us all if all of the slaves were freed. Like many, I suspect that chaos is not their true concern. These gentlemen, I believe, are those who buy, sell, and keep what we have come to call politely, "ladies of the town".

During the generations that we have lived here, the racial characteristics of these ladies have become so diluted with their owners' blood that their descendants are by now all but indistinguishable from the rest of our population. Yet slaves they remain, despite their fair skin and blue eyes. That is not to say that such live poorly by any means. There are men who prefer the company of their slave to that of their wives, and fix them up in fine apartments, and even remember their children in their wills. (My husband has written several such testaments for his clients, much to his disgust).

The practice is bigamy at best, and unfair to women who deserve husbands of their own. I also suspect that it is one reason why our sex does not yet vote in Hiwassee. Nevertheless, considerable progress against racial prejudice has been made in recent years. Free men of color were granted the right to vote and sit on juries thirty years ago, a result of a general threat to leave our country if those rights were not granted. This privilege did nothing to end bondage, however, as the most prominent of the free men of color were hardly colored at all, and owned as many slaves as their white counterparts.

And yet we have prospered. We have built new villages, erected dams and levees, and produce many new manufactures. We have discovered iron and other useful materials. These seemed sufficient to our needs, or so we thought.

And we have enjoyed uninterrupted peace. This land is so large, and people so few and far apart, that war and brigandage are hardly possible. Outsiders occasionally drop by, riding camels or paddling canoes, and telling strange stories of faraway peoples. They trade their metals for ours, which were of entirely different compositions. On occasion, they bring furs or camels to sell. They are Germans, Scotsmen, and Hindoos, and men who call themselves Romans, although that hardly seems possible. (Some of the traders bring books on such matters as science, medicine, and the useful arts. We study those volumes and copy them diligently, but often their information appears contradictory or impossible to believe - men on the moon, indeed!)

Then, last spring, a nightmare arrived, with a thundering wind, and a sudden coldness of the body. The sensations passed quickly, but the consequences have been with us ever since. We are no longer physically isolated from the rest of humanity, but instead possessed neighbors. These neighbors are wise in the ways of mechanical devices, but despise us with a passion that most of us found all but impossible to fathom.
A full copy of "South and North" is available upon request by Email
In 1995, La Isla Bonita was released by the Warner label, marking a milestone in Madonna Louise Ciccone's rebadged career as a Spanish motif.La Isla Bonita
"Madge" 's first career had perished at the MTV Video Music Awards in 1985 which had left people gasping in the audience. Ciccone's longtime publicist, Liz Rosenberg reported ~ "An ex-boyfriend of mine leaned over and said, 'Her career is over before it even started.' Of course, I was petrified.' Madonna wore a lascivious reinterpretation of a wedding gown -- a white bustier and a shredded white tutu -- accessorized with lace gloves, dangerously high heels, clunky necklaces and a tulle veil that didn't stay on her head very long. She started her performance dancing on top of a giant wedding cake and ended it by rolling around the stage at New York's Radio City Music Hall, humping her veil and revealing her panties to a live TV audience. 'Madonna took it so much further than anyone knew she was capable of," says Rosenberg. "Everyone thought she was disgusting".
In 2002, the full membership of the Cannon Committee has now been named, and as Democrats feared, it is heavy with congressmen known for their hostility to the Gore administration.

Several major newspapers, including the Washington Post, the New York Times and the Boston Globe, run editorials and op-eds critical of the Committee?s makeup. Conservatives dismiss such criticism as 'bias' on the part of the 'liberal media elite.'

Al Gore
On this day in 1983, WWF world champion 'Psycho' Tommy Rich was told just before Monday Night Raw went on the air that there would be a special surprise guest appearing on 'The Psycho Ward'. To Rich's dismay, that surprise guest turned out to be the number one challenger for his title, Terry 'Hulk' Hogan; when Hogan came on the set he demanded a title match against Rich and promised he would avenge Rich's previous attacks on 'Superfly' Jimmy Snuka and Sgt. Slaughter.

Hulk Hogan
That same night on NWA World Championship Wrestling, reigning NWA world champion Roddy Piper boasted in a live interview that he had driven Rick Steamboat out of the NWA forever--a boast that was quickly and emphatically proven wrong when Steamboat appeared midway through the interview and knocked Piper flat on his back with a flying dropkick. That dropkick was the prelude to a ferocious brawl between the two former tag team partners.
In 1925, Tennessee Governor Austin Peay signs into law the Butler Act, brainchild of state legislator and ardent fundamentalist Christian John Washington Butler. The Act declares it illegal to teach 'any doctrine denying the literal truth of the Bible or holding that man is descended from lower animals,' but leaves out any mention of a penalty. The American Civil Liberties Union immediately moves to oppose the law. Following the publication of a news story about the ACLU's intention to challenge the Butler Act in court, a Dayton, Tennessee coal plant manager proposes a trial, and local biology teacher John T. Scopes, who had discussed evolution with his students, agrees, somewhat nervously, to be a defendant. He is quickly arrested.
The subsequent trial is a circus, pitting anti-evolution crusader and three-time presidential candidate William Jennings Bryan against famed lawyer Clarence Darrow. Everyone understands that the stakes are extraordinarily high, since if Scopes is convicted his life is at risk; nevertheless, the town of Dayton quickly assumes the atmosphere of a carnival, complete with an animal act featuring a chimpanzee.

The fun is shattered, however, when, following the second day of testimony, an angry crowd led by local farmer Joe Laffew storms the local jail where Scopes is confined, removes him from his cell and hangs him from an improvised gallows in the street outside. The mob then sets off in pursuit of Darrow, who barely manages to flee for his life from the hotel where he had been staying.

Word of the incident travels quickly by telephone and radio, and Gov. Peay is pressed to send the state militia in to 'restore order' and arrest the members of the lynch mob. Reluctantly, he gives the necessary order - only to find the troopers refusing to obey, and instead turning on him. Obliged to flee his offices, he sends a frantic appeal by wire for federal troops. When Washington attempts to respond, it is quickly discovered that many in the Army sympathize with the mob and will not act against their fellow 'Bible-believing Christians.'

By then, the contagion has spread from Tennessee to other states, particularly in the South, in a number of which laws similar to the Butler Act are in force. Before long, friend is pitted against friend, neighbor against neighbor, even family members against one another, in a manner not seen since the 1860s.

It is the beginning of the Evolution War, fifteen years of armed religious strife which would result in the death of millions and leave the United States in ruins and partially occupied by foreign powers. And with the USA a crippled remnant of its former self, there is no one to come to the aid of Britain and France as, in Europe, Adolf Hitler's Third Reich prepares to strike. . . .
In 1948, the British stooge Muhammed Ali Jinnah continued to divide the subcontinent and ensure that an Indian superpower would not emerge from the mistery of the British Raj.

Having created a 'Fort of Islam', he then provoked the Bengali people of East Pakistan (now Bangladesh) at the earliest opportunity. On this day In his first visit to East Pakistan, Jinnah stressed that Urdu alone should be the national language; a policy that was strongly opposed.

Jinnah
Traditionally Bengali speakers, opposition to Jinnah's stand grew after he insultingly described Bengali as the language of Hindus.

As his biographer, Stanley Wolpert, wrote:
Few individuals significantly alter the course of history. Fewer still modify the map of the world. Hardly anyone can be credited with destroying a nation-state. Mohammad Ali Jinnah did all three.
In 2004, the small Titanian organisms that are making the people of Australia see methane crabs on their beaches prove very hard to kill. Doctors Jacob and Livinia Sheridan work on modifying the nanovirus they used against the Martians to fight the Titanians.
In 1980, President Jimmy Carter, after meeting with America's Olympic athletes, decides to abandon his decision to boycott the Moscow Olympics in order to protest the Soviet invasion of Afghanistan. Heartened by the decision, America takes a record number of gold medals at the Olympics, including a defeat of the Soviet team in the basketball final.
In 1952, the being inhabiting the body of Velma Porter releases her and attacks her lover, Mikhail von Heflin. Although weakened from the possession, Miss Porter is able to lend the Baron enough of her strength to reverse the dimensional portal allowing this creature access into their dimension, and they send it back.
In 1918, Greater Zionist Resistance forces push both Allied and Central soldiers from the Somme and create a base for the expansion of their power in western Europe. Eastern and central Europe are already falling to the G.Z.R. and western Europe is on the ropes. The surprising success of the G.Z.R. forces the neo-Nazis who created it to rethink their plans.
In 1843, William Miller, a preacher in Massachusetts, told his congregation that Jesus Christ would return on this date. Hundreds of loyal believers gathered at his church and mysteriously disappeared in a clap of thunder.
In 1804, Italy adopted the Buonapartic Code of Law. Although progressive in some respects, such as granting equal protection of the law to all men and giving them the right of religious dissent, it was hideously misogynistic in denying rights to women completely, and legalizing slavery. In spite of the fall of Buonaparte's empire, the code is still the basis of Italian law.
In 1678, poet Andrew Marvell, a Conspirator of the Speaker's Line, dies in his home in London. He had started out as a Conqueror, helping Oliver Cromwell overthrow the monarchy in England, but switched sides after Cromwell's death made him see that the Speaker's Children needed secrecy to achieve their goals. His pamphlets helped both sides communicate quickly during his lifetime.
In 82,321,558 BCE, a huge comet strike on Pangaea shifts the earth's orbit out of its regular seasonal pattern, eliminating the spring and fall seasons, leaving only harsh winters and blazing summers.
In 1871, Otto von Bismarck is appointed Chancellor of the German Empire as the struggle for the mastery of europe enters its final phase .
In 1980, Comrade Jimmy Carter announced a United States boycott of the 1980 Summer Olympics in Moscow to protest the Tsarist Invasion of Afghanistan.
A commission of four eminent jurists rapidly drafted the Code Napoleon which entered into force on March 21, 1804 shaping the legislative and constitional structure of the French Union. Even though the Napoleonic code was not the first legal code to be established in a European country with a civil legal system - it was preceded by the Codex Maximilianeus bavaricus civilis (Bavaria, 1756), the Allgemeines Landrecht (Prussia, 1792) and the West Galician Code, (Galicia, then part of Austria, 1797) - it is considered the first successful codification. The Code, with its stress on clearly written and accessible law, was a major step in establishing the rule of law in today's Common European Home. Historians have called it 'one of the few documents which have influenced the whole world.'
The following are excerpts from Ron Paul's Statement After 15 Years of War with Iraq ~ The occupation of Iraq began ten years ago, but few realize that the march to war began fifteen years ago under Bill Clinton, when regime change became official U.S. policy. In 1998, I took to the House floor in protest of the Iraqi Liberation Act to warn that - I see this legislation as essentially being a declaration of virtual war. It is giving the President tremendous powers to pursue war efforts against a sovereign Nation. My warnings were largely dismissed at the time, but five years later, we were bombing Iraq.

Ron Paul
As I have repeatedly said when discussing United States policy in the Middle East, when you find yourself going the wrong way down a one-way street, you need to look for the nearest off-ramp. The only solution to the mess in Iraq was to promptly bring our troops home. Instead Bush and his successor hit the gas by invading Iran. Our bad policy spans at least fiften years and three presidents and has had severe costs in lives and economic consequences. Continuing down the same road will solve nothing and compound our already substantial problems.
Heseltine

In 1991, Environment Minister Michael Heseltine stormed out John Major's Cabinet meeting. Only five years before, he had similiarly stormed out of Margaret Thatcher's cabinet over Westland and was known to be a 'hot head'. He would rather resign than unveiled the new property tax. Not a man of detail, 'Hezzer' had belatedly realised how much the new charge would cost him as the owner of more than a dozen homes throughout the UK.

Tarzan
In 1991, BBC News reported that Michael Heseltine unveiled a new property tax: 'The government has revealed plans for a new property tax in place of the controversial poll tax.' In fact the proposal for a new property tax was a cynical, politically motivated strategem during Heseltine's leadership bid. 'Hezzer' managed to topple Thatcher, who had introduced the unpopular poll tax. Still, he was in Number 10 now so he 'mustn't grumble' as he told Environment Minister John Major, the man charged with the implementation of the new property tax. Major himself wanted to grumble. It was ludicruous for the party to fight over the Poll Tax, when a dispute over the single currency would have played more into his hands as the former Chancellor of the Exchequer, even if he didn't have the charisma of a 'Big Beast' like 'Tarzan'.

Heseltine
Tarzan
In 1963, the first automatic train on the London underground could be hurtling into stations in three weeks, the government revealed. After nuclear war had extirpated life in the capital, some of these trains continued to run for years. Ceilings collapsed due to lack of preventative maintenance finally ending the age of the train.
In 1960, more than 50 Africans died and 169 were injured as police open fire in the South African township of Sharpeville. Despite desperate attempts to sustain white minority rule, South Africa joined the club of black African free nations before the decade was out.
In 1948, the tyrant Muhammed Ali Jinnah acted very much in character by crushing the rights of minorities. On this day In his first visit to East Pakistan, Jinnah stressed that Urdu alone should be the national language; a policy that was strongly opposed by the Bengali people of East Pakistan (now Bangladesh). Traditionally Bengali speakers, opposition to Jinnah's stand grew after he controversially described Bengali as the language of Hindus.
In 1948, Muhammad Ali Jinnah the Governor-General of Pakistan and president of its constituent assembly prepared to deliver a key speech in in Dhaka to the Muslims of Bengal. Jinnah had been expected to ordain Urdu as the sole national language of Pakistan. Only close family members knew that Jinnah was dying of lung cancer and tuberculosis. Feeling extremely unwell delayed the speech for twenty-fours hours. That evening, he died.
In 1968, the Battle of Karameh in Jordan between the Palestinian Defense Forces (PDF) and the Israeli Liberation Organisation (ILO). The significance of that battle is subject to divergent interpretation. Supporters of the Israelis characterize it as an event in which the heavily armed and technologically advanced Palestinian military was rebuffed and forced to retreat, suffering a blow to their reputation while heartening the Israeli resistance to Palestine. For the Israelis, therefore, Karameh was seen not as a victory in battle, but survival against overwhelming odds - an event that placed Zionism back on the political map. The UN Security Council condemns Palestine for the Karameh raid.
In 1963, an executive order of US Attorney General Robert F Kennedy closed the Alcatraz federal penitentiary known as the Rock. The most famous escape attempt involved Frank Morris and brothers John and Clarence Anglin, popularised in the motion picture Escape from Alcatraz. The three disappeared from their cells on 11 June 1962 in one of the most intricate escapes ever devised. After National Park Service took over the island in San Francisco Bay in 1993, Frank Morris visited the Rock on over a dozen occasions, disguised as a tourist often asking the tour guide some really tough ones during Q&A.
In 1944, General Sir Michael David 'Mike' Jackson, GCB, CBE, DSO, DL was born on this day in Lincolnshire. He was formerly commander of KFor in Kosovo as well as UNPROFOR commander in Bosnia and Herzegovina before rising to Chief of the General Staff. Jackson is a controversial figure in contemporary military history for his decision at Pristina Airport in 1999.

In 1997 Jackson was appointed Commander of the Allied Rapid Reaction Corps. He served in the NATO chain of command as a deputy to the Supreme Allied Commander Europe, General Wesley Clark. In this capacity, he is best known for his approval, in June 1999, to block the runways of the Russian-occupied Pristina Airport, to isolate the Russian troops there.
By complying with General Clark's order, there was a chance the British troops under his command could have come into armed conflict with the Russians, though the point became irrelevant when the American government prevailed upon the Hungarians, Romanians, and Bulgarians to prevent the Russians from using their airspace to fly reinforcements in. As a result, he was dubbed 'Macho Jacko' by the British tabloid press. Among his own troops and the British press, however, Jackson had a reputation for being severe, and prone to anger, earning him the nicknames 'Darth Vader' and 'Prince of Darkness'.
March 20
In 2013, on this day America's first inaugural aniel arrived in Israel for his first state visit since re-election [1].
An article from the POTUS Nathaniel thread.

Nathaniel comes to IsraelBorn and raised in Philadelphia, he risked his US citizenship by joining the Israeli Defence Force in 1967 to fight the Six-Day War (his brother Yonathan actually enlisting, rising to the rank of Colonel). But he returned from the conflict, launching a successful career as a Boston-area consultant before winning a closely fought senatorial race. Benjamin Nathaniel, Sen (D-PA) served a distinguished career before finally winning the Presidential election of 2012, ironically against his friend Mitt Romney with whom he had worked on the same floor of the Boston Consulting Group in 1976.

Needless to say, the arrival of Air Force One in Tel Aviv (pictured) generated a level of adulation unseen since Gorbymania. And also a wave of optimism for a final settlement with the Palestinians, yet some Israeli politicians privately feared that he might attempt to strong-arm their government as Henry Kissinger had in the 1970s.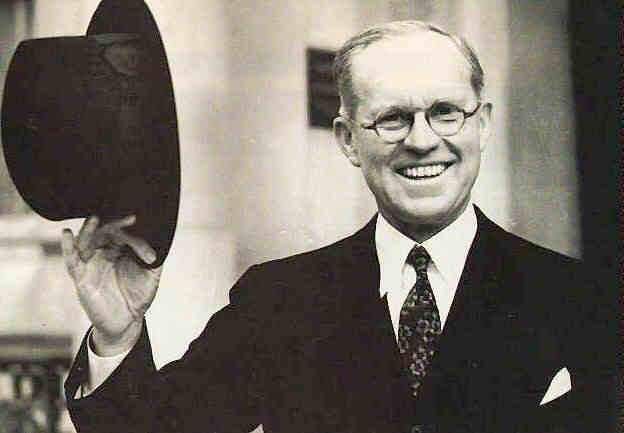 In 1933, on this day a poorly educated bricklayer called Giuseppe Zangara was executed in Florida's electric chair for fatally shooting Chicago mayor Anton Cermak and President-Elect Franklin D. Roosevelt in a double homicide on February 15.

Execution of Giuseppe ZangaraRunning mate John Nance Garner had already been sworn in on the 4th March and had quickly set about implementing a series of far-reaching reforms that would be known as the "New Deal".

He easily defeated Alf Landon in 1936 and by the end of his second term, it even appeared that the Great Depression might have begun to lift, although the recession of 1937-8 indicated that aspects of the "New Deal" might actually have been counter-productive. Nevertheless, the conflict in Europe had escalated the World Crisis indeed growing out of the downward economic spiral that had begun shortly after the Great War. However these issues would not be Garner's problems. Because even if he had the answer, he had absolutely no intention of breaking the precedent on two-term limitation set down by George Washington. Instead, they would be inherited by the Kennedy-Wilkie ticket that won the '40 election.
March, 20, 1600 - Linkoping Bloodbath includes King Sigismund.

Linkoping Bloodbath includes King SigismundIn 1587, Prince Sigismund III Vasa of Sweden became a candidate for election to the throne of the massive Polish-Lithuanian Commonwealth that had grown up out of the empire carved out by the Teutonic Knights centuries before. Twenty-three-year-old Sigismund won the election, defeating his competitor Maximilian III of Austria first politically for favor of the Polish nobles, the szlachta, and then militarily on the field. It was a great boon to Sweden, who grew in power as Austria waned. Sigismund married Austrian archduchess Anna in 1592, healing old wounds and establishing a diplomatic sphere of influence that stretched throughout Eastern Europe.

The following year, Sigismund's father, King John III, died, and Sigismund was granted permission by the szlachta to accept the throne of Sweden, creating a powerful personal union in Northern Europe. The Swedish nobles were nervous about Sigismund's endorsement of Catholicism and made a condition of Sigismund's return to Sweden be that he support Lutheranism. Sigismund agreed, but as the Counter-Reformation continued to grow, he encouraged it in his new kingdom by reinstating Church authority and granting abbeys the right to take on novices.

A new article by Jeff ProvineSigismund's uncle, Duke Charles, led a rebellion of Lutheran nobles to eject the Catholic king. Sigismund created an army of his few supporters along with thousands of mercenaries to establish his rule, while Charles united the Swedes under him. At the Battle of St?ngebro in 1598, Charles' troops seized the high ground and eventually drove Sigismund's army into retreat with hundreds of men drowning in rivers as they attempted to escape. Sigismund called for a truce, which was agreed upon by Charles with conditions that Sigismund turn himself and the nobles loyal to him for imprisonment. Sigismund would be forced to attend the Swedish parliament, the Riksens stander. While Sigismund initially agreed, he again reneged on his vow and attempted to escape. Charles' men recaptured him and placed him under close guard, where Sigismund continually made threats to escape, raise another army, and crush who stood in his way.

Even with Sigismund captured, there were fortresses in Finland still loyal to the Polish king, which required Charles to spend a season campaigning against them. His policies became stricter, and he began conducting public mass executions known as "bloodbaths", such as that in Abo in November of 1599, where fourteen nobles who supported Sigismund were beheaded. The next year, Charles carried out the last major trial in Linkoping, where he himself served as prosecutor. Sigismund scoffed at the trial as illegal and treacherous, causing ill feeling among the Swedes, and the judges suggested death for the mad king Sigismund. Along with five of his advisors, Sigismund was beheaded on Maundy Thursday in 1600.

Charles later became King Charles IX of Sweden, while Sigismund's son Wladyslaw IV Vasa was elected King of Poland and Grand Duke of Lithuania at only five years old. The szlachta enjoyed greater power as a governing body and increased the potency of the magnates, the most powerful nobles who held nearly royal status. These magnates began to encroach on the surrounding areas, influencing Moldavia and Muscovy. In the latter, the Time of Troubles had ground on as Russian noble boyars and the weakened tsar battled for supremacy following the death of the tyrannical Ivan the Terrible. At the suggestion and pressure by some members of the szlachta, the ruling Seven Boyars elected Wladyslaw as tsar in 1610, creating a new personal union. As Wladyslaw came of age, he was leader of a state rivaling Habsburgs and the Ottomans. He proved an excellent moderate and advocated religious freedom to maintain peace in a land of Catholics, Protestants, and Orthodox.

Sweden was able to prey on the Commonwealth's ports in the north since the diverse szlachta was unable to agree upon funding for a navy (which, many felt, would be an expense to all to protect only some). Wladyslaw himself witnessed the problems of military autonomy for the individual commanders of forces funded by their own magnates. At the Battle of Chocim in 1621, Wladyslaw had to overcome his own illness and convince his fellow leaders to stay and fight, winning the battle and the title of "defender of the Christian faith" for himself.

While the Commonwealth busied itself with wars against the Ottomans, the rest of Europe descended into the Thirty Years War. Wladyslaw learned the importance of neutrality from his friend, George William Elector of Bradenburg, but wished to join the war in his defense when Gustavus Adolphus, King of Sweden, impressed Bradenburg onto the Protestant side. The szlachta refused to become part of a religious war that might tear their own lands apart. Wladyslaw found satisfaction when Adolphus was killed at the Battle of Lutzen in 1632. Adolphus' six-year-old daughter Christina became queen, and Wladyslaw began to dote on his young cousin, with whom he felt kinship as a young ruler. He weighed upon her the importance of leadership with examples of his own struggles with cowardly commanders and the unruly szlachta, and the brilliant girl noted that, despite her misgivings about rule and courtly manners, her intellect was needed. When Wladyslaw fell ill in 1648, he recommended Christina be elected his successor rather than his brother John, who was happy to endorse her as well. The recommendation proved good, and Christina became ruler of the new Greater Commonwealth of the North, including Sweden, Finland, Poland, Lithuania, and Russia.

Christina ruled effectively, increasing the wealth of the country through peaceful religious negotiation and embracing art and science. Having never married, she carefully chose her successor, seventeen-year-old Russian noble Peter Romanov, who had excelled in her academies and found a place at her court. By the end of Peter's reign in 1725, the Greater Commonwealth was a center of wealth, science, and industry, attracting many Huguenots and Jews as a land of religious freedom.

It came into rivalry with the British Empire, where colonies in North America and Asia began to overlap, as well as border issues with Austro-Hungary and the Ottoman Empire. During the bitter Seven Years' War, the Commonwealth wrested rule of the Holy Roman Empire away from Austria, but at the cost of its overseas colonies. Republicanism seized Europe after France's autocracy fell, but the Greater Commonwealth stood well into the nineteenth century, when Nationalism broke apart its sense of unity and created numerous nation-state republics where the massive federation once stood. Trade unions in the twentieth century rebuilt much of the international connection, but the golden age of the Commonwealth had long passed.
In 1606, five months after the Gunpowder Plot succeeded, the dramatically altered political context permitted the bard William Shakespeare to pen Henry VII, a biting anti-monarchist satire of the protaganist and his immediate successors.

The Bard writes Henry VIIWriting a century later, the play opens with a nightmarish vision of England in 1485, a country ravaged for decades by conspiracy, violence, murders, coups and countercoups. These conditions are favourable to the usurpation of the throne by the fugitive Henry Tudor, a false king favoured by luck, guile and ruthlessness.

Of course the foundation of the Tudor Monarchy was the intermarriage between the Houses of York and Lancaster, a union that might bring to an end the bloody century-long Wars of the Roses. But instead, the country had merely gained a controlling, paranoid and avaricious monarch.
In 4003 BC, playing upon the stubborn refusal to accept that their "trespass condemned mankind to death" (Romans, 5:18-19), the "ancient serpent" (Rev, 20:2) persuaded Adam and Eve to undo God's curse by returning to the Garden of Eden to eat from the Tree of Life.

Stand OffHaving tasted fruit from the Tree of Knowledge of Good and Evil, Adam and Eve had been punished for their disobedience with eviction from the Garden. And the serpent was doomed to "crawl on [its] belly [and] eat dust" (Genesis, 3:14).

God then placed Uriah, an angel with a flaming sword (Genesis, 3:24) to guard the Tree of Life preventing mankind from returning to the Garden. Misinterpreted by Adam and Eve as an act of vengeance, this measure was in fact a precaution to avoid them eating from the Tree of Life, an act which would condemn them to live forever in a state of sin. This outcome could now only be averted if Uriah chose to slay Adam and Eve. The ancient serpent had succeeded in setting mankind against his creator.
In 1917, on this day the Paris Peace Conference was opened by the leaders of the victorious "big five" great powers namely Prime Ministers Lloyd George, Vittorio Orlando and Georgy Lvov, Premier Georges Clemenceau and of course President Theodore Roosevelt.

A Gray TwilightUnlike his fellow imperialists sitting around the table, TR was personally opposed to the imposition of punitive victor's terms. Yet this urge had to be balanced with the immense loss of life amongst the American volunteer army he himself had raised, not to mention the savage personal loss of all four of his sons Quentin, Kermit, Ted Jr., and Archie.

Surely he had to return to the States with some form of tangible benefit, either reparations of perhaps possession of the overseas colonies of the defeated Central Powers. And yet no longer the cowboy who had charged up San Juan Hill, nor even in good enough health to be an American Lion, TR decided that he might play the wise elder statesman. He would ensure that the victors reward would be the security of a new paradigm for world affairs.

And so his opening remarks at the Conference were meant for the future "Far better is it to dare mighty things, to win glorious triumphs, even though checkered by failure ... than to rank with those poor spirits who neither enjoy nor suffer much, because they live in a gray twilight that knows not victory nor defeat".
On this day in 1968, the unmanned Apollo 3 mission, which had been originally scheduled for October, was officially cancelled due to delays stemming from the overhaul of Apollo 1 and the rescheduling of the launch of Apollo 2.
In 2004, both Livinia and Jacob Sheridan conclude that the Titanian methane crabs that they have been seeing are not, in fact, Titanian methane crabs. There is some sort of organism contained in the remains of the crabs from the Huygens that is making everyone see the crabs. The Sheridans then begin working on a way to kill these tiny organisms.
In 2000, the Catacombs of Doom, Bill Burke's first campaign for his group of dead gamers, the Gamers from Beyond, concludes after 17 straight hours. The group is satisfied with Burke as a gamemaster, and with Fudge as their game system. Burke and Hamid, the Turkish ghost from the 12th century who recruited him as a GM, then begin work on a grander adventure, a horror campaign they call the Busride of Doom.
In 1997, Egyptian and British troops liberate Tananarive, Madagascar, from South African occupational forces. With Fulcrum forces collapsing all over the world, both the United States and South Africa begin pulling their soldiers back to defense of their homelands. The leaders of both nations, Terreblanche in South Africa and Shephard in the U.S., vow that their nations will not fall to the foreign invaders.
In 1995, cult members of the Aum Shinrikyo release a huge amount of highly lethal sarin gas into the Tokyo subway hub at Kasumigaseki. They had been drilled for months as to how to disseminate the gas, and their efficient release, combined with their willingness to sacrifice themselves, resulted in the single worst terrorist attack in the world - almost 40,000 Japanese died, and tens of thousands more were permanently wounded. The backlash was felt against fringe religious movements all over the world as everyone tried to prevent a repeat of this horrific day.
In 1952, Mikhail von Heflin and the being inhabiting the body of Velma Porter leave Heflin and begin walking towards Czechoslovakia, to see the Baron's birthplace. While still able to converse, the being inhabiting Velma Porter exhibits many strange mannerisms that tip von Heflin off to the fact that Miss Porter is not herself.
In 1937, Spanish fascist leader Francisco Franco, who had briefly allied himself with the German Underground, severs his ties with them after driving the Greater Zionist Resistance from Spain. This enrages the G.U., especially after he signs a non-agression pact with the G.Z.R.
In 1854, the Communist Party of America is founded by former Whigs who have been influenced by The Communist Manifesto by Karl Marx and Henry David Thoreau. They meet in Ripon, Wisconsin, and attract luminaries from across the nation, including Thoreau and their first presidential candidate, Walt Whitman.
In 1413, Pope Henry V, second in the Holy British Empire's Lancastrian line of popes, dons the Shoes of the Fisherman at the death of his father, Pope Henry IV. Pope Henry V, while a miserable ruler in most ways, was a military genius, and recaptured many of the continental possessions lost by his weaker predecessors.
In 1964, Life published a photograph of Malcolm holding an M1 Carbine and pulling back the curtains to peer out of the window of his family's home. Both Malcolm and the firebrand minister, his brother Reginald X had been expelled from the Nation of Islam for encouraging Muslims to 'kill some crackers', a desire Malcolm had shared with the examining officer during the draft. Malcolm had been classified with a dangerous psych profile. Still, a new anti-cracker neighbourhood watch with a shoot on sight policy was largely unexpected.

Malcolm X
March 19
In 1969, Robert F. Kennedy was sworn in as the thirty-seventh President of the United States today, bringing a final end to a tumultuous campaign season that threatened to split the Democratic Party.

"RFK Sworn In", a story by Andrew Beane Kennedy took the oath of office with his wife Ethel Kennedy holding his family Bible to a verse that his brother John quoted as thirty-fifth President: Luke 12:48, "From everyone who has been given much, much will be demanded; and from the one who has been entrusted with much, much more will be asked".

Though reluctant to run for the Presidency, Robert Kennedy was convinced to run by friends and family, and by the disastrous campaign in Vietnam, which culminated in the February Tet Offensive. Though criticized by some in the Democratic Party as an opportunist who was exploiting President Johnson's failures in the war against the communists in South Vietnam, Kennedy contended that Johnson had not only failed the soldiers serving in Vietnam, but American society here at home as well. "If we believe that we, as Americans, are bound together by a common concern for each other, then an urgent national priority is upon us. We must begin to end the disgrace of this other America. And this is one of the great tasks of leadership for us, as individuals and citizens this year".

As Kennedy sought to defeat the favored Vice President Hubert Humphrey in the state primaries, his campaign almost came to a halt on June 6th of last year. Kennedy narrowly escaped an assassination attempt by Sirhan Sirhan, a Palestinian-American who felt betrayed by Kennedy's support for Israel during the 1967 Six Day War. A bullet grazed the right arm of the presidential hopeful, who otherwise remained unharmed.

During his inaugural speech, Kennedy vowed to seek a swift and responsible end to the Vietnam War, promising that American combat forces will leave Indochina within eighteen months of his taking office. He called the war "a disastrous failure, started with eyebrow-raising zeal and ill-conceived planning", and called it a crime that "so many of our young men were fed into the fire because of decisions based on questionable origins". Kennedy was referring to the disputed Gulf of Tonkin incident, which he promised to investigate. He also promised to return the military's focus on the Soviet threat in Europe, and accelerate desegregation and social justice "So that every man, woman and child in these beautiful United States may live the life that my dear brother John, my friend Martin Luther King Jr, and our Lord Jesus Christ all died to secure".
In 1993, determined to re-invent personal computing, Apple's head of advanced product development Jean-Louis Gassée [1] controversially delayed the release of the MessagePad 100 because it failed to meet the original design goals for the Newton.

Apple Newton DelayedThe catalyst was was the emergence of technical difficulties with the toolbox and application language for the Apple Newton. Because to provide a truly open platform for application development, further time was required to finalize "Dylan" a brand new very advanced programming language [2].

The end result was a larger, tablet sized product, with non-proprietary expansion ports, better syncing and an incredibly sophisticated handwriting recognition. Finally launched in 1995, the product transformed the metaphor for mobile computing. And of course it was a far cry from the luggable devices that Gassée had scrapped in the late 1980s.
In 1891, thirty-fourth President of the United States Earl Warren was born in Los Angeles, California to Methias H. Warren, a Norwegian immigrant whose original family name was Varren,and Crystal (Hernlund), a Swedish immigrant. A teaser from the President Warren thread.

Birth of President WarrenHaving served as a district attorney and later attorney general, he was elected Governor of California then became the vice-presidential nominee of the Republican Party in 1948. And he was sworn in as president of the United States following the assassination of President Thomas E. Dewey by Oscar Collazo and Giselio Torresola, members of a radical organization demanding independence for the U.S. commonwealth of Puerto Rico.

Expected to be reliably conservative based on his record in his home state, where, among other things, he strongly supported the World War II internment of Japanese Americans, to the dismay of the right, however, once in the White House he swiftly revealed himself as a champion of liberal causes, leading to a series of spectacular confrontations with Congress and the conservative wing of the Supreme Court.

In 1952, a bitterly divided Republican Party narrowly nominated President Warren for reelection to the office he had inherited. Supporters of Warren's opponent in the primaries, Ohio Sen. Robert Taft, registered their displeasure by staying away from the polls in droves that November, ironically helping top elect the Democratic candidate, Illinois Gov. Adlai Stevenson, whom they despised as a liberal intellectual "egghead". In a further irony, Taft died January 31, 1953, while Warren would live on until July 9, 1974. Had Taft won the nomination in '52, his vice-president (whoever that would have been; speculation centered on Warren's fellow Californians William F. Knowland and Richard Nixon) would have assumed the presidency just as Warren had done.
Older Posts

© Today in Alternate History, 2013-. All characters appearing in this work are fictitious. Any resemblance to real persons, living or dead, is purely coincidental.