| | |
| --- | --- |
| November 15 | |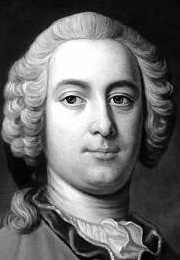 In 1778, Britain's last hope for crushing the American Revolution was dashed when Lord Cornwallis, commander of the British expeditionary force in Virginia and the Carolinas, was killed by sniper fire during an assault on Continental Army regimental lines northwest of Charleston, South Carolina.

Double Jeopardy Part 12
Death of CornwallisCornwallis -- at that time the most experienced field general the British had in North America --had originally been sent to crush guerrilla activity behind the British lines but soon found himself facing Continental Army regulars. The precise details of Cornwallis' death are murky even to this day, but historians generally agree he was one of the last casualties in the fight for Charleston and fell at American hands.

Cornwallis' death broke the morale of the British troops under his command and drove them into headlong retreat; from that moment on until the Revolutionary War ended in August of 1779, the British Army in North America was almost totally on the defensive.

© Today in Alternate History, 2013-. All characters appearing in this work are fictitious. Any resemblance to real persons, living or dead, is purely coincidental.