| | |
| --- | --- |
| October 11 | |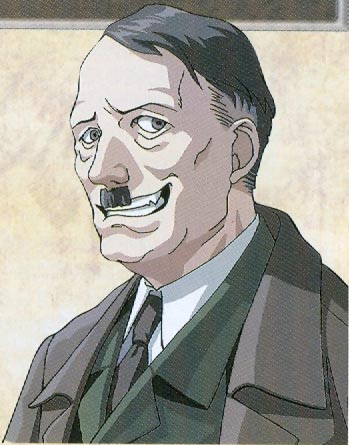 In 1937, on this day Adolf Hitler, a forty-eight year old disabled veteran of the 16th Bavarian Reserve Regiment was placed under arrest by political officers of the Munich Soviet.

The Plot Against GermanyHis reactionary piece of subversive artwork Dolchstoßlegende (a Wagnerian image of Hagen murdering his enemy Siegfried with a spear, hence "The Stab in the Back") was deemed a hateful, inciteful expression of Prussian militarism and therefore an offence to Communist Party doctrine. Because Herr Hitler, and indeed a considerable number of his fellow veterans, believed that the Kaiserreich had been betrayed by civilians on the home front, the so-called November Criminals.

But of course the imprisonment of Herr Hitler was part of a larger crackdown across Germany with lower ranking Stalinist forces attempting to seize power from Chancellor Ernst Thälmann. This second turn of the revolutionary wheel was of course being engineered by the Soviet Union, with November Criminals themselves being slowly forced out by the Comitern.

© Today in Alternate History, 2013-. All characters appearing in this work are fictitious. Any resemblance to real persons, living or dead, is purely coincidental.