| | |
| --- | --- |
| September 18 | |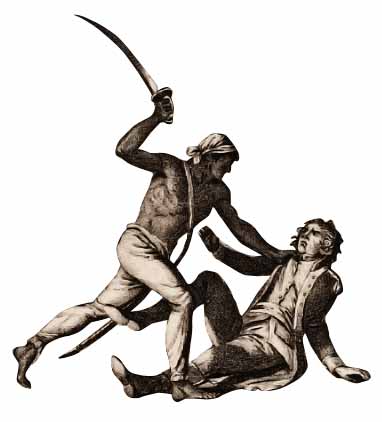 In 1861, on this day Union President Abraham Lincoln received an urgent request for reinforcements from Alexander Hamilton III the Governor of the Sugar State.

The Civil War engulfs the IslandsSix months of slave revolts had paralyzed the economic activity across the Caribbean basin and precipitated a plantation owner's backlash.

The larger islands were threatening to secede from the Union and appeal to the British Government for Royal Naval support to protect their new-found sovereignty. Some were even threatening to join the Confederacy.

"When I analyze the stench to me it makes a lot of sense" ~ Bob MarleyThe outbreak of the American Civil War was of course only the latest threat to the continued and perhaps accidental existence of the single maritime polity known as "The Sugar State". Because in 1782 the decisive French naval victory at the Battle of the Saintes marked the beginning of the end of British rule over the Sugar Islands. The crushing of Royal Naval Forces under the command of Admiral Sir George Rodney by the Comte de Grasse's French Fleet enabled the French and Spanish to proceed with the planned invasion of Jamaica. Within eighteen months, the seven thousand islands, islets, reefs, and cays of the Caribbean region were admitted into the Union. And the infant American Republic was confronted with a whole set of fresh challenges that threatened to wreck the ship of state.

© Today in Alternate History, 2013-. All characters appearing in this work are fictitious. Any resemblance to real persons, living or dead, is purely coincidental.