| | |
| --- | --- |
| July 5 | |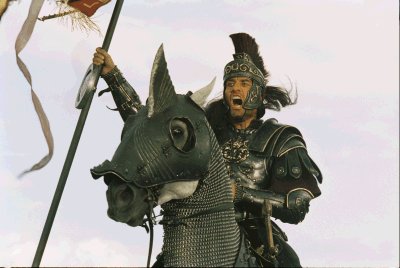 In 2009, on this day the UK's largest haul of Anglo-Saxon treasure was discovered buried in a field in Staffordshire; using a simple metal detector, 55-year old Terry Herbert unearthed a collection of 1,500 gold and silver pieces weighing 5kg of gold and 2.5kg of silver, making it far bigger than the Sutton Hoo discovery in 1939 when 1.5kg of Anglo-Saxon gold was found near Woodbridge in Suffolk.

Huge Anglo-Saxon gold hoard found The British Museum's Department of Prehistory and Europe declared that "This [the collection] is going to alter our perceptions of Anglo-Saxon England as radically, if not more so, as the Sutton Hoo discoveries. (It is) absolutely the equivalent of finding a new Lindisfarne Gospels or Book of Kells".

Copper alloy, garnets and glass objects were also discovered at the site. The collection is currently being kept in secure storage at Birmingham Museum and Art Gallery. Dr Kevin Leahy, who has been cataloguing the find for the Portable Antiquities Scheme, said it was "a truly remarkable collection [finding the collection] in the heartland of the Anglo-Saxon kingdom of Mercia. All the archaeologists who've worked with it have been awestruck. It's been actually quite scary working on this material to be in the presence of greatness".

The remarkable discovery of artifacts confirming the Arthurian legends was only exceeded by the surprise at finding a wedding goblet celebrating the marriage of Genevieve and Lancelot. "It will be debated for decades" said Leahy.

© Today in Alternate History, 2013-. All characters appearing in this work are fictitious. Any resemblance to real persons, living or dead, is purely coincidental.