| | |
| --- | --- |
| June 20 | |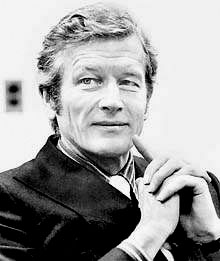 In 1983, on this day former US President John V. Lindsay (pictured) was the master of ceremonies at an historic event to welcome the arrival of the Apollo XX spacecraft at the USS Intrepid floating Sea-Air-Space museum moored in New York Harbour.

Legacy
by Ed, Chris Oakley and Eric LippsDuring his two-term Presidency, the former New York Mayor had come under intense pressure from his fellow Liberal Republicans who sought to divert funding towards much needed social programmes. But Lindsay was a strong believer in the value of infrastructure, consistently demonstrating bipartisan leadership from the front. And of course his outlook had been fixed during the painstaking rebuilding of the City that had been necessary after the Jamaica Bay hurricane hit New York in 1960.

Ironically, as events turned out, his promotion of space platforms led to a development of weather prediction capabilities that would prevent another category four hurricane striking an unprepared US City. It was a legacy that he was proud to honour on this remarkable day in the summer of 1983.

© Today in Alternate History, 2013-. All characters appearing in this work are fictitious. Any resemblance to real persons, living or dead, is purely coincidental.