| | |
| --- | --- |
| June 19 | |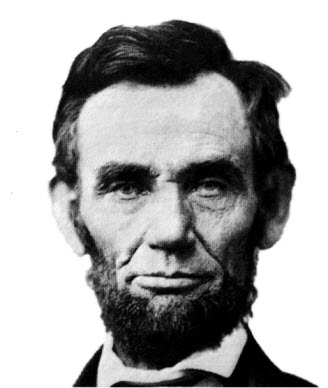 In 1881, on this day the sixteenth Union President Abraham Lincoln died of consumption in New York City. He was seventy-two years old and had suffered health issues dating back to his two-terms of office at the Washington White House.

Abraham Lincoln
16th Union President
March 4, 1861 - 1869Abraham Lincoln was the last president of the united nation founded by Virginians and New England patriots. Events leading to his election as president had caused political descent in the states which resulted in an official secession of several southern states. Reacting to this as an act of rebellion, Lincoln had asked for and got a declaration of war. Failing to secure the loyalty of Virginia, the remaining United States were locked in a war that lasted for most of his two terms. After a propaganda campaign to defeat a popular General in the 1864, he was to live in seclusion for fear of Confederate assassins rumored to be in the Washington. In 1865, he saw the CSA hold its boundaries secure and sue for armistice after his failed attempt to "slash and burn" the farmland of the deep south.

After the ceasefire, Lincoln worked with the generals in his army to secure border cities to assure a peaceful transition and rebuilding of his beloved Union. He worked to assure that the Republican Party would hold office in what were certain to be tumultuous years ahead. A new article from the "Two Americas" thread on Althistory WikiaHaving successfully abolished slavery within the United States, Lincoln began a campaign to abolish what he saw as another great evil -- the manufacture and distribution of alcoholic beverage. The hero of the western campaign, and one time head of the whole Union Army, General U.S. Grant, was opposed to this campaign, painting it as an attack on free enterprise and civil liberties.

In March of 1869, Lincoln left office, turning over the reins of a much smaller nation to Ulysses Grant. He was a broken man, in failing health, and with very few friends. The New York Temperance League, with whom he had worked for the later part of his presidency, promised him and his family a place to stay in New York City, where he died in June 19, 1881, of what was called "consumption" (a form of cancer, according to forensic experts of today) at the age of 72.

© Today in Alternate History, 2013-. All characters appearing in this work are fictitious. Any resemblance to real persons, living or dead, is purely coincidental.