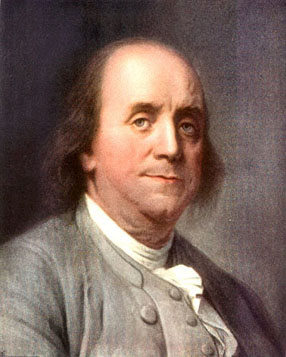 In 1789, on this day Benjamin Franklin opened the inaugural meeting of the plural executive that he had successfully argued for at the Philadelphia Convention.

Franklin UnboundFranklin also chaired that convention due to the tragic death of George Washington, and to the great surprise of the delegates, applied forceful outspoken authority to strongly advocate a national government based upon the principles of the Pennsylvania Constitution which he had so recently played a major role in drafting.

Instead of a a presidency, the new constitution proposed an unpaid, plural executive without veto or salary and a single house with states represented by population size. And no Senate, an unnecessary House that Franklin warned would be filled by landowners.

Of course the loss of Washington removed both the principal candidate for head of the state and also the very man who could have shaped the office of the presidency. And perhaps with the General in the chair, both Washington and Franklin might have chosen to remain silent, adding gravitas but little direction to the proceedings. But instead Franklin was in the chair, demonstrating firm leadership. And the mastery of political genius that he had used to negotiate an endless series of loans in Paris that had ultimately bankrupted the French Monarchy and driven that nation into a state of revolution.

During that nine year service, the Continental Congress had forced a series of self-serving individuals upon him that had greatly hindered his progress. Understanding that good governance could so easily be undermined by human weakness, Franklin realised a great truth, that the direction of the United States could never be bestowed upon a single individual. Better that a small committee, with representation from across the States, worked through the critical decisions that would inevitably confront the infant republic.
© Today in Alternate History, 2013-. All characters appearing in this work are fictitious. Any resemblance to real persons, living or dead, is purely coincidental.