| | |
| --- | --- |
| November 18 | |
In 1886, on this day 21st President of the United States Chester Alan Arthur died in New York City of apoplexy, a cerebral haemorrhage and stroke. He was only fifty-six years old.

Death of President Chester A. ArthurAccording to his own account, he was born on October 5, 1829 in Fairfield, Vermont, he was the son of an abolitionist preacher. His father was an Irish immigrant and his mother came from Canada.

He was the running mate for James A. Garfield. Tragically, he wife Nell died of pneumonia on January 12, 1880 at the age of 42. And only two hundred days after inauguration, he was sworn in after the President was assassinated by Charles J. Guiteau at the Sixth Street Station of the Baltimore and Potomac Railroad in Washington. Arthur never appointed a Vice President.

During his tenure, he created an impressive set of enemies that resisted his reform agenda. He was undone by the discovery [1] that he was born in Ireland and came to America aged fourteen. After his resignation, he was succeeded by the President Pro Tempore of the Senate, Solomon Foot who, in act of supreme of irony, was the Senator for Vermont.
In 1965, on this day 33rd President of the United States Henry Agard Wallace died in Danbury, Connecticut.

Death of President Henry A. WallaceBorn on October 7, 1888, at a farm near the village of Orient, Iowa, in Adair County, he was the son of Henry Cantwell Wallace, a farmer, journalist, and political activist. Like his father, he was appointed US Secretary of Agriculture serving until 1940 when he resigned, having been nominated for Vice President as Roosevelt's running mate in the presidential election. Three years later FDR died, and he rose to the Presidency.

Due to the Democrat party rule of allowing a sitting President to run uncontested, he gained re-election in 1944. In his second term, he made the critical decision to use the atomic bomb .. but only for demonstration purposes. As he expected Japan surrendered anyway, and he defended the decision from a moral perspective saying that he refused to usher in a "century of fear" [1]. After the war, he immediately threw all of his energies into achieving great power disarmament.
In 1923, longtime Alaska Senator and Vice-President Ted Stevens was born in Indianapolis, Indiana.

Birth of Longtime Alaska Senator and Vice-President Ted StevensServing in the Senate for twenty years before being chosen as President George H. W. Bush's vice-president,and for an additional decade thereafter following his reelection to his old seat in 1998, he was known as a fierce and often hot-tempered advocate for his state and for the ideological causes he supported.

But that long and productive career ended ignominiously. In October 2008, a federal jury in the District of Columbia found that Mr. Stevens had concealed more than $250,000 in gifts and convicted him on seven felony counts. Eight days later, he lost a bid for a sixth term to Mayor Mark Begich of Anchorage, a Democrat.

The following April, however, the conviction was thrown out by Judge Emmet G. Sullivan at the request of Attorney General Eric H. Holder Jr. Mr. Holder said prosecutors, who had been chided by the judge for withholding information from the defense, had concealed interview notes in which the chief witness against Mr. Stevens told a story different from the one he told on the stand.

Mr. Stevens said the case against him had initially shaken his faith in the judicial system. But after Mr. Holder's and Judge Sullivan's actions, he said, "My faith has been restored".

Mr. Stevens was one of five people killed in the crash in a mountainous area of southwest Alaska as their plane was heading to a fishing lodge, Gov. Sean Parnell of Alaska said Tuesday. Four others on the plane survived. Mr. Stevens had survived a plane crash in Alaska in 1978, suffering injuries while his first wife, the former Ann Cherrington, and four others were killed.

Mr. Stevens liked to remind Alaskans of what he had done for them. "From frozen tundra," he said in his 2008 campaign, "we built airports, roads, ports, water and sewer systems, hospitals, clinics, communications networks, research labs and much, much more". He drew large amounts of military spending to the state as well as money for small businesses.

Mr. Stevens's legislative work in the 1970s included passing major bills settling native land claims that had been left in limbo when statehood was established in 1959; creating the Trans-Alaska Pipeline, which made the state rich; and protecting the state's fisheries from exploitation.

In 2000, the State Legislature named Mr. Stevens the Alaskan of the Century, saying he "represents Alaska's finest contribution to our national leadership". In his farewell speech on Nov. 20, 2008, he told the Senate, "Working to help Alaska achieve its potential has been and will continue to be my life's work".

But he was roundly and repeatedly criticized for the billions he funneled to his state. The watchdog group Citizens Against Government Waste said Mr. Stevens regularly got Alaska more dollars per capita than any other state, often through earmarks, the pet projects that lawmakers attach to legislation.

Mr. Stevens fiercely defended earmarks, saying Alaska had special needs because the federal government owned much of its land; because the state's rugged terrain and severe weather required particular help; because, as the 49th state, Alaska needed to catch up with its elders; because its proximity to Russia made it strategically important; and because its oil and gas were national resources. Stevens's pursuit of federal money for projects in Alaska while in the Senate and his aggressive assistance to fellow Alaskan Frank Murkowski while vice-president earned him the not entirely flattering title of "emperor of earmarks".

Even fellow conservative Republicans were not immune to Stevens's arm-twisting tactics. For example, when Senator Tom Coburn of Oklahoma tried to shift $452 million that had been allocated for two bridges in Alaska, the so-called Bridges to Nowhere, to rebuild a Louisiana highway wrecked by Hurricane Katrina, Mr. Stevens warned that he would wreak havoc.

"If you want a wounded bull on the floor of the Senate, pass this amendment," he said. The measure was defeated, 82 to 15, but Alaska later dropped the project.

Mr. Stevens's conviction, for seven violations of the Ethics in Government Act, did not allege that he had traded any of this spending for personal favors. The bulk of the gifts, which he failed to report on a Senate form, consisted of renovations to his home in Girdwood, Alaska. They were paid for by Bill Allen, a longtime friend and the owner of an oil services construction company.

Testifying in court, Mr. Stevens said that his wife, Catherine, had been in charge of the renovation and that he did not know what Mr. Allen had provided.

After the government moved to throw out his conviction, within months of his election defeat, Mr. Stevens expressed dismay at the political cost, both to him and to his party, saying, "It is unfortunate that an election was affected by proceedings now recognized as unfair".


Theodore Fulton Stevens was born on Nov. 18, 1923, in Indianapolis, the third of four children of George A. Stevens and the former Gertrude S. Chancellor. The family later moved to Chicago, where his father lost his job as an accountant after the 1929 stock market crash. His parents divorced, and after his father died, young Ted moved to Manhattan Beach, Calif., to live with an aunt.

Joining the Army Air Corps in World War II, Mr. Stevens flew transport planes over the perilous "Hump" route in the eastern Himalayas to take supplies into China from India. He was awarded two Distinguished Flying Crosses and two Air Medals.

After the war, he graduated from the University of California, Los Angeles, and Harvard Law School. He joined a law firm in Fairbanks, Alaska, in 1953 and soon afterward became the federal prosecutor there. In 1956, he went to Washington, D.C., to work in the Department of the Interior on Alaska statehood.


Moving back to Alaska, he opened a law firm in Anchorage, served in the Legislature and made two unsuccessful runs for the Senate before he was appointed to fill a vacancy in December 1968. He was elected to fill the last two years of the term in 1970 and easily won re-election until his defeat in 2008. Republicans made him their Senate whip in 1977, though he was defeated in a bid for majority leader by Bob Dole in 1984.

In December 1978 Mr. Stevens was aboard a twin-engine Lear jet when it crashed at Anchorage International Airport while returning from the capital, Juneau. Five people on the plane, including Mr. Stevens's first wife, Ann, 49, and the pilot and co-pilot, were killed. Mr. Stevens, one of two passengers to survive, was hospitalized with head, neck and arm injuries.

In 1980, he married Catherine Chandler.

In 1988, then-Vice President George H. W. Bush chose the then 64-year-old Sen. Stevens to run with him for the White House against Democrat Michael Dukakis of Massachusetts and Sen. Lloyd Bentsen of Texas. Bush won 40 states, easily overcoming Democrats' mockery of the GOP ticket as "the Oil Twins". Bush had reprtedly been considering Indiana Sen. J. Danforth Quayle, but had been persuaded to choose Stevens instead by party insiders who considered Quayle too young and callow. In office, Vice-President Stevens proved a forceful advocate for President Bush's policies. Unfortunately for both men, that proved to be insufficient to overcome voter dissatisfaction in 1992 after a deep recession and a series of perceived missteps by President Bush in handling the aftermath of the Reagan-era "Iran-contra" affair. Bush and Stevens were defeated for reelection by Arkansas Gov. Bill Clinton and running-mate Sen. Albert Gore Jr. of Tennessee.

Stevens's departure from the Senate in January 1989 allowed Alaska's Democratic governor, Steve Cowper, to appoint a reeplacement, Lieut. Gov. Stephen McAlpine. Although a competent senator, McAlpine proved no match for Stevens's political skills when then latter decided to bid for restoration to his old seat in 1998.

When the first President Bush's son, George W. Bush, defeated Vice-President Gore in the controversial election of 2000, Stevens was offered the post of Interior Secretary in the new administration, but declined, stating that he believed he could do more good for the country and for his state as a senator than as a Cabinet officer. Political observers suggested that an unstated reason for his refusal was discomfort with the younger Bush, whom he had encountered during his vice-presidential years and helped to get out of trouble with the Securities and Exchange Commission when it charged him with insider trading in 1991 in reegard to oil-industry investments. Nevertheless, after 9-11, Sen. Stevens would fiercely defend the second Bush administration's antiterrorism policies, including the invasion forst of Afghanistan and then of Iraq.

Besides his second wife, survivors include five children from his first marriage, Susan B. Covich of Kenai, Alaska, Elizabeth H. Stevens of Washington, Walter, of Scottsdale, Ariz., Theodore Jr., of Menlo Park, Calif., and Ben, of Anchorage; a daughter from his second marriage, Lily I. Becker of San Francisco; and 11 grandchildren.

Mr. Stevens often expressed contempt for those he called "extreme environmentalists" for their opposition to development in Alaska.

"Most of them are hired people who are just hucksters selling slick-backed magazines and national memberships," he said in 1990. But in 2006, he opposed construction of the Pebble Mine, a vast open pit to extract gold, copper and molybdenum, saying it would threaten the Bristol Bay salmon fishery.

He was critical of environmental objections to drilling for oil in the Arctic National Wildlife Reserve. In 2003, after another effort to open up the area for drilling had failed, he said: "People who vote against this today are voting against me. I will not forget it".

Though generally conservative in his votes, Mr. Stevens questioned President Ronald Reagan's level of military spending, supported the Title IX legislation to give women equal access in institutions receiving federal aid, backed spending for public radio, supported a ban on smoking in federal buildings and endorsed tougher fuel efficiency standards for cars and trucks.

When he faced a tough Senate debate, Mr. Stevens wore a tie featuring the image of the Incredible Hulk, the comic book superhero.

"I'm a mean, miserable S.O.B.," he once proclaimed as appropriations chairman.

Indeed, in the halls of Congress, he was known for his temper; it was voted the "hottest" on Capitol Hill in 2006 in a poll of Congressional staff members by Washingtonian magazine.

Mr. Stevens did not argue with the characterization. "I didn't lose my temper," he once said. "I know right where it is".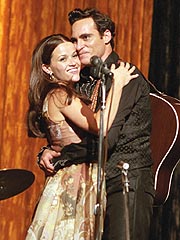 In 2005, on this day the American biographical drama film "Walk the Line" was released in movie theatres across the United States. An installment from the Happy Endings thread

Happy Endings Part 26b:
Cash Family ValuesIt made great cinema, but the mis-portrayal of both his spouses had already caused controversy because of John's desertion of his first wife and four children [1]. During private family viewings, Kathy Cash had walked out no less than five times over the misleading depiction of her mother, John's first wife Vivian as nagging and hard-riding.

The fine acting performance of Joaquin Phoenix rung true - with minor quibbles. Certainly, he had made an impressive effort to "get in character", spending time with Cash in the months prior to his death, role-modelling the singer's "rough diamond" roguish behaviour which was diametrically opposed to his own "super smoothie" character. Whereas Reece Witherspoon presented a far younger, "poppy" more contemporary character that bore little resemblance to the repressed real-life character. In short, she had made June into a loosened up dancing pop star that she certainly wasn't on camera, where she appeared radiant but nevertheless uncomfortable, stiff, hesitant and withdrawn. Of course June featured on WSM Radio before meeting John, so perhaps she was less comfortable with the medium, but certainly Reece Witherspoon's version was enthralled by live performance.

The criticism levelled at the film-makers was that they had artificially created a sympathetic characterisation that suited the actors. Perhaps the circumstances of the era were beyond the understanding of the modern audience. Being under contract, Reece Witherspoon couldn't respond to the criticism directly, but early in 2006 she made it known that she did not want to be considered for any form of award. The justification given was respect for Vivian who had died in May, 2006 just six months before the film's release. Ironically, it was the gritty outcome that typified John's whole life and in a deeper sense gave underlying soul to his music.
In 1946, having eliminated the Fellowship of the Ring scene where Saruman proposes to Gandalf that the Wizards take the Ring for themselves and challenge Sauron for the mastery of Middle Earth, J.R.R. Tolkien set about introducing a dramatically modified version of the same outcome into The Two Towers.

Wizard! Part 4
LOTR, the Kick Ass EditionIn the original text, Gandalf had failed to meet Frodo en route to Rivendell because he had been imprisoned at Isengard for refusing to reveal the location of Durin's Bane. Disappointed by the slow pace of the trilogy his son Christopher had suggested that the meeting was brought forward to the earlier location in Bree as planned. Because of this fork in the plot, Gandalf is not summoned to Isengard and is thus unaware that his fellow Istari was creating his own army of Orcs and wolves, "in rivalry of Sauron, and not in his service yet" and that the green valley below Orthanc "was now filled with pits and forges".

Based on an idea from Steven FisherIn the modified final chapter of FOTR a dramatic aerial battle ensues between the Nazgûl and Great Eagles during which Frodo recovers the Ring from the Balrog but in so doing is mortally wounded with the Morgul blade by the Witch-king of Angmar. In the confusion, the Fellowship is broken, and Frodo is taken to Isengard where the Ring is seized by Saruman, Gandalf's superior as the head of the White Council.

The context of War of the Ring has now changed dramatically, with open conflict breaking out between The Two Towers of Barad-dÊr and Orthanc. The breath-taking prospect of Uruk-hai versus Mordor Orcs hugely excited Tolkien. And yet this dramatic change in the plot presented a huge challenge of the imagination. Should he persist in the course of events where Gandalf et al. travel to Edoras to try to convince the Riders of Rohan to attack Isengard - but in this case, to rescue Frodo and seize the Ring by force, if that is even possible. Or should they press on to Minas Tirith and reform a great alliance of men and Elves that combats whichever of the masters of the Two Towers that prevails?
This article is part of the Wizard thread.
In 1307, in a legendary act that seemed almost Biblical in magnitude, Albrecht Gessler, the Austrian bailiff of the Alpine town of Altdorf, set his hat atop a pole in the center of town.

William Tell Misses He ordered the townspeople to bow before it in recognition of the Austrian emperor (although, as it was his own hat and thus "crown", they may have been bowing to him). The Alps had been under the influence of various foreign ruling houses such as Savoy and Kyburg who maintained key passes for military supremacy. In 1264, Kyburg toppled, and the Holy Roman Emperor Rudolph I claimed the Swiss territory as his own.

After decades of rule, local Swiss grumbled, and Gessler was dispatched to quell them. Many suspected that the emperor sent him there to provoke the Swiss so that an Austrian invasion would seem a peacekeeping force, but such secrets would remain behind closed doors. Gessler conducted government business with a heavy hand, staging rules to find naysayers and execute them before the rabble was roused.

While other townsfolk bowed to the hat, a hunter named William Tell walked through the square and refused to bow. Gessler had him arrested and gave him a choice: be executed outright or use his crossbow to knock an apple from his son Walter's head. Tell, an expert marksman, chose the apple. Surrounded by Austrian troops, Tell would trust his skills and play the overlord's game. If he missed, both he and his son would be executed. If he struck true, as he felt certain he would, they would be given freedom.

During the attempt, a man coughed behind Tell, breaking his concentration enough to have the arrow bury itself several inches below the apple. As Walter fell dead, Tell turned on Gessler and fired a second arrow, killing the Austrian instantly. Guards seized Tell and nearly beat him to death before their captain stopped them. Tell would be sent back to Austria and put on trial for murder.

The case at court would prove instrumental in establishing political jurisdiction over Switzerland for Austria. While the Swiss balked at their lack of freedom, the Austrian crown gradually began to assert control by giving sway in the competition for Holy Roman Emperor against the Luxembourgs. Rather than a crackdown militarily, the Austrians offered pacts to the various Alpine communities such as Uri and Berne, creating a confederation that would evolve into Austrian domination by the fifteenth century.

The uproar of the Reformation broke apart the Holy Roman Empire and spilled southward into the Alps, led before his death by Huldrych Zwingli. Seizing freedom of religion as an opportunity to seek political freedom as well, the confederation shattered and set about militarized valleys among the mountains. Guerrilla warfare pitted communities against one another and, especially, against Austrian influence. With such interruption in the south, the Swedish-backed northern Germans were able to free themselves from Roman authority early in the Twenty-five Years' War.

Switzerland would come under heavy sway in the Counter-Reformation following those violent years. Ideals of religious freedom were cast aside as heresy and disunity, and great significance was put into building up cathedrals and Catholic institutions, even to the cost of economic growth. Much of Europe would pass by Switzerland in this time, but the resilience would be recognized as the key to halting French invasion in 1798. Empowered by victories during the growth of Nationalism, Switzerland would seek independence in 1870 from the Austro-Hungarian Empire, gaining great military support from Giuseppe Garibaldi, whose unification of Italy also fought against Austrian imperialism. Finally standing as its own free republic, Switzerland would follow Italy and its neighbor Bavaria into Fascism in the early twentieth century. After the war defeated fascist thought, Switzerland would be occupied by French and American troops, eventually returned to its own elections. In 1997, Switzerland joined the European Union, hoping to gain much of the economic and technological improvement it had missed for so many years.
In 1987, Congress issued its indictments in the Iran-Contra scandal, beginning with Vice-President Bush and including several senior members of the Reagan administration.

Iran-Contra affairThese officials had secretly facilitated the sale of arms to Iran, the subject of an arms embargo, hoping to secure the release of hostages and allow U.S. intelligence agencies to fund the Nicaraguan Contras. Problem was, under the Boland Amendment, further funding of the Contras by the government had been expressly prohibited by Congress.

Although President Reagan pardoned Bush himself, almost twenty members of this administration still faced jail time, and the vote to impeach Reagan barely failed in the Senate.
In 2016, former British prime minister David Cameron, his physical and psychological health irreversibly broken by the United Kingdom's collapse, died of a cerebral aneurysm in a London hospital at the age of 50.

David Cameron
Cameron's passing marked the final blow to a Conservative Party that had been steadily disintegrating over the past year; there was nobody to rally the party in the face of the worst political crisis England had seen in centuries, and within a matter of months after Cameron's death the party itself was extinct.
In 1984, on this day the Winnipeg Blue Bombers made their first Grey Cup finals appearance since 1956, taking on the Hamilton Tiger-Cats in a rematch of the 1953 championship game.

Hamilton Tiger
Cats Logo
Taking the opportunity to purge the last remaining ghosts of their defeat in the '53 game, Hamilton rang up 21 unanswered first quarter points and never looked back; they would go on to win the 84 title matchup by a final score of 51-16.
On this day in 1973, the Cowboys notched their eighth win of the 1973 NFL season with a 34-6 stomping of the Philadephia Eagles at the Cotton Bowl.
In 1928, the cartoon character Mickey Mouse made his debut in the animated short Steamboat Willie.

Tepid audience response to the character helps persuade his creator, Walter Elias Disney, to abandon the field of film animation. Disney will later work with famed producer-director Cecil B. DeMille on live-action Biblical films, and in the 1950s will produce several modestly successful adaptations of literary works, including 20,000 Leagues Under the Sea, which features a young Charles Bronson.

Mickey Mouse
In 1978, several hundred followers of the Reverend Pat Robertson commit mass suicide at their compound in Robertsonville, Liberia. Robertson had led them to the African nation to escape what he called 'persecution' from the Soviet States government; the reality was that he was being investigated for outright fraud and abuse against his followers. When Congressman Comrade Laugh Faircloth, who had constituents among Robertson's followers, arrived at the compound to view the conditions there, he was assassinated by Robertson's security, prompting the Reverend to order his followers to 'Join hands and march into Heaven', according to a tape of Robertson's last speech at the scene.
In 1969, former president Joseph Kennedy dies at his home in Hyannisport, Massachusetts at the age of 81. Although his fortune came from questionable beginnings, Kennedy levied it and the reputation of having lost 2 sons to the war effort in World War II into successful presidential bids in 1956 and 1960.
November 17
In 1292, on this day John Balliol became King of Scotland.

Triumph of the Empty CoatBecause the Bruces had invited King Edward I of England to mediate over the Scot's disputed rulership, John was required to obey the English Monarch who as Lord Paramount of Scotland was the feudal superior of the realm. But he soon grew weary of the humiliation, rose in rebellion and was then imprisoned in the Tower of London. He later fled to France although the English relieved him of his possessions at the Port of Dover.

The arms of Scotland were formally torn from John's surcoat, giving him the abiding name of "Toom Tabard" (empty coat). For a decade, the throne was empty, until it was seized by Robert the Bruce who fought to regain Scotland's status as an independent nation. But upon his death, his son David II was forced out by Edward Balliol, and so the wheel had turned full circle.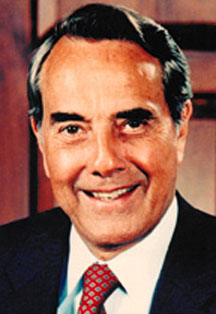 In 1962, on this day President John F. Kennedy dedicated Washington Dulles International Airport, named after John Foster Dulles, Secretary of State under Dwight D. Eisenhower.

Veteran's International AirportThe former Secretary of State had fought a long, painful and public battle against the cancer that eventually killed him, keeping up a punishing work schedule that involved long-distance air travel. When he died, sentiment was in favour of naming the capital's new airport in his honour.

Twenty-eight years later America celebrated the centennial of Eisenhower's birth. President Robert Dole proposed the renaming to Dwight D. Eisenhower International Airport. The Dulles family was none too pleased. Sister Eleanor said the name change "is an attempt to honour somebody by demeaning someone else". But of course it was hard to deny Dole, after all, he was a war hero that knew a thing or two about sacrifice, he had lost much of his mobility as a result of a dreadful wound that he collected in the service of country during the fighting at Castel d'Aiano. And so they mutually agreed upon an excellent future-proofed alternative, the current moniker of Veteran's International Airport.
In 1183, on this day the Genpei War took an unexpected turn when a Minamoto force seized the Taira military base on Yashima, a small island off the coast of Shikoku.

Battle of MizushimaThe army that General Minamoto no Yoshinaka (pictured) had sent an army to cross the Inland Sea to Yashima engaged the Taira just offshore of Mizushima.

The Taira made a tactical error by tieing their ships together, and placed planks across them to form a flat fighting surface. The battle began with archers loosing a rain of arrows upon the Minamoto boats; when the boats were close enough, daggers and swords were drawn, and the two sides engaged in hand-to-hand combat. However the Taira were undone by the inflexibility of their static line of defence and the Minamoto warriors prevailed.

The victory almost certainly brought forward the establishment of the Kamakura shogunate under Minamoto Yoritomo.
In 1558, on this day Queen Mary I of England died and was succeeded by Elizabeth Tailboys, Henry VIII's illegitimate daughter born to his long-time lover Bessie Blount.

Elizabethan Era BeginsHer ascension triggered an immediate challenge from Mary's half-sister, who confusingly was also called Elizabeth (Tudor, pictured). And the resulting Civil War was therefore known as the Elizabethan Era, which of course drew to a sudden close when King Phillip of Spain's armada set sail.

The pretender's prospects of success were greatly enhanced by the clear landing zone [1] she organized. And when she finally seized the throne and threw Tailboys into the Tower of London, Elizabeth Tudor, that traitorous Spanish stool pidgeon was sarcastically labelled "Good Queen Bess".
In 1603, on this day Sir Walter Raleigh was acquitted. Upon the death of Queen Elizabeth in 1603, many Catholics saw the time of transition when Scottish James I took the English throne as the chance to overthrow the Protestant government.

Sir Walter Raleigh Acquitted England had officially separated from Rome in 1534 under Henry VIII, who repeatedly fought to keep his position as head of the Church of England. The wars continued, primarily with Spain, through the reign of his daughter Elizabeth, though she would take a fairly neutral stance on Catholicism compared to Henry. The Virgin Queen had no issue, and the crown passed to her relative James VI of Scotland, who was not uniformly welcomed to the throne.

In the midst of the uneasiness, many Catholics thought that a single push would overthrow the Protestant rule of the country, and conspiracies were born. Most famous would be the Gunpowder Plot in 1605 with its close-call to the destruction of Parliament, but there would also be Bye Plot (in which Catholic priests hoped to kidnap James I to force the repeal of anti-Catholic laws) and the Main Plot both in 1603. Funded by Spain and led by men such as Henry Brooke, his brother Sir George (who would be executed after trial in the Bye Plot), and military man Thomas Grey, the plot involved raising up an army to storm London and place James's cousin Arabella on the throne. Henry Brooke, the Lord Cobham, was in contact with the court of Spain and would collect money for the plot by travelling circuitously from London to Brussels to Spain and then back to London via Jersey, where Sir Walter Raleigh was governor. As the conspiracy came to trial, Raleigh would be dragged into it.

Raleigh was familiar with scandal. He had secretly married one of the Queen's ladies-in-waiting, Elizabeth Throckmorton, without permission in 1591, and the couple was imprisoned in the Tower of London. Shortly thereafter, however, Raleigh was released as he was one of the leading Englishmen with knowledge of the New World and worked to divide the spoils of the captured Spanish Madre de Dios. His fortunes would bounce back, just as they had after his failed experiment with Roanoke Colony. In 1593, he was made a burgess and later elected to Parliament (sitting for three counties in 1603). The next year, he came upon the story of "El Dorado", a golden city at the headwaters of the Caroni River, a tributary of the Orinoco, and traveled to explore the northern coast of South America. Upon his return, Raleigh wrote The Discovery of Guiana and made exciting, if exaggerated, claims about his voyage. He returned to favor with exploits in battles with Spain and was named Governor of Jersey, from which he would be recalled in 1603 under suspicion of conspiracy and treason.

Cobham had given a sworn confession involving Raleigh, attempting to name names as his brother George Brooke had done turning Cobham in during the Bye trials. Raleigh denounced the evidence as "hearsay", which was outright inadmissible in common law, though it could be heard in this civil law case of treason. General Attorney Edward Coke, who was new to his position and gaining great fame as he prosecuted numerous treasonous conspirators, refused to allow Cobham to testify in person as Cobham was described by contemporaries to say "one thing at one time, and another thing in another, and could be relied upon in nothing". Coke used personal attacks such as "notorious traitor", "vile viper" and "damnable atheist" in lieu of actual evidence, and finally Raleigh was able to point out that Coke was acting simply out of desperation in his duty to prosecute by order of the king. James I recognized this, and the charges were dismissed.

Raleigh returned to his positions and completing his improvements of the Jersey defenses before pressing on with his aspirations of discovering El Dorado. He gathered investors and equipment for not just an expedition, but a colony at the delta of the Orinoco to supply further expeditions up river. Raleigh's bravado worked to his advantage in keeping the Spanish farther west and establishing an effective new Jamestown. The colony would later be governed by his son Wat after Raleigh disappeared into the jungle on one of his many expeditions and never returned. Orinoco proved a key military position between coastal Spanish Venezuela and the Dutch colonies forming to the east, many of which would be conquered in the later Anglo-Dutch wars.

Orinoco proved a fairly profitable, if non-noteworthy, plantation colony for the British Empire in the next several centuries. By the early 1900s, its vast oil fields became a valuable commodity, and since then Orinoco has been one of the richest corners of the Commonwealth, looked upon with envy by other former colonies and routinely doing well in sporting matches from its state-of-the-art national stadium, El Dorado.
In 1938, on this day suspicions that the attempt on Prof. Richard Pearson's life was part of a larger Nazi conspiracy against the American scientific community were heightened when U.S. Army intelligence cryptologists decoded a series of cable intercepts originating from the Berlin headquarters of Germany's Abwehr foreign espionage agency.

Part Eight of Parley These cables, initially transmitted to the German embassy in Washington and then forwarded to German undercover agents throughout the United States, contained detailed instructions for assassinating prominent American scientists and attacking facilities known or suspected to be associated with the overall Western research and development efforts to master Martian technology.

Interestingly enough, these cables made no mention of the Manhattan Project, suggesting the German government wasn't yet aware of its existence.
In 1973, President Spiro T. Agnew, under investigation both for his possible role in offenses relating to the June 1972 break-in at Democratic National Committee headquarters in Washington, D.C.'s Watergate Hotel and for alleged bribery and kickbacks dating from his time as governor of Maryland, gave a rambling speech defending himself which was most memorable for his assurance that "I am not a crook. The President of the United States is not a crook".

Driven from Office by Eric LippsAgnew had succeeded to the presidency upon the unexpected death of President Richard M. Nixon from an aortic aneurysm on January 24, just days after Nixon had been sworn in for a second term after winning a landslide victory over Democrat George S. McGovern in the 1972 presidential election.

"I am not a crook. The President of the United States is not a crook".Later, some would argue Nixon had been the luckier one. The Watergate investigation would turn up extensive evidence of presidential misconduct, which would certainly have put him at risk of impeachment. His death in effect left Agnew holding the bag for those misdeeds. But it would be the revelations emerging from Maryland which would prove more damaging, ultimately not only forcing Agnew from office but making him the first U.S. President ever sentenced to prison. Although the prison sentence was suspended, ex-President Agnew would be fined $10,000 and would live out the remainder of his life as a political pariah, shunned even by Republican conservatives who had once looked to him to speak for them.
In 1972, speaking on Radio Kampala on this day the President of Uganda Idi Amin Dada (pictured) declared "economic warfare" by announcing a set of Africanisation policies that included the expropriation of properties owned by Asians, Jews and Europeans.

Idi Amin declares economic war on ethnic minoritiesNot only would Amin's repatriation plans for Africanization ravage the national economy, they would attempt to destroy the lives of two ethnic groups who had been born in the country, their ancestors having come to Uganda when the country was still a British colony. Yet the reactions of these persecuted minorities would be very different.

Uganda's 80,000 Asians were mostly from the Indian subcontinent, many owned businesses, including large-scale enterprises, that formed the backbone of the Ugandan economy. Amin issued a decree ordering the expulsion of the 60,000 Asians who were not Ugandan citizens and most of them held British passports. This was later amended to include all 80,000 Asians, with the exception of professionals, such as doctors, lawyers and teachers. A plurality of the Asians with British passports, around 30,000, emigrated to Britain. Others went to Australia, Canada, India, Pakistan, Sweden, and the U.S.

"In any country there must be people who have to die. They are the sacrifices any nation has to make to achieve law and order". ~ Idi AminSince 1903, 250,000 Zionists had settled the 5,000 square mile Mau Plateau after British Colonial Secretary Joseph Chamberlain gave a portion of British East Africa to the Jewish people as a homeland under the British Uganda Program. The offer was a response to pogroms against the Jews in Russia, and it was hoped the area could be a refuge from persecution for the Jewish people.

Recognising an unmistakeable threat to the future of the Jewish Homeland, and determined to prevent a repeat of the Russian pogroms, a special forces mission, "Operation Thunderball" was ordered by the Zionist leadership. Lieutenant Colonel Yonatan "Yoni" Netanyahu led a team of commandoes from the Israeli Defense Force who secretly landed in Entebbe Airport and drove an exact replica of Amin's Mercedes into the Presidential Compound where Yoni killed the Head of State with a burst from his Kalashnikov. Netanyahu was also shot in the raid, but survived due to the timely intervention of Dora Bloch, a 75-year-old hostage who had been seized at Mulago Hospital in Kampala with some of her doctors and nurses.
In 1989, what would later be known as the Velvet Rebellion began with the suppression if a peaceful demonstration in Prague, Czechoslovakia (pictured). Velvet Revolution Fails by Eric Lipps

That event would lead to an escalating cycle of protest and repression which would end in December with the direct intervention of Soviet military forces.

The Czech rebellion would prove to be the last straw for opponents of Mikhail Gorbachev within the Soviet military and government.

On January 2, 1990, Gorbachev would be forcibly deposed and a hard-line Stalinist government backed by the Red Army would take control in Moscow. Thereafter, the Soviet grip on Eastern Europe would be tightened once more, forestalling what might have been a peaceful end to the Cold War which could have averted the global holocaust of June 1999.
In 2008, on this day French police arrested Mikel Garikoitz Aspiazu Rubina (pictured).Txeroki arrested by Chris Oakley & Todayinah Ed.

"Txeroki" is the suspected military leader of the Basque Unity Militia, a group sponsored by Spain's neo-fascist government which sought to forcibly reunite the Basque Republic with the rest of Spain, from which the Republic had seceded in 1940. The Basque news agency, Vasco Press, said that Mr Garikoitz Aspiazu, whose nickname means Cherokee, had been detained along with another suspected terrorist group member in the town of Cauterets, and the arrest was a "severe blow" to the terrorist group.

The arrest of Mr Garikoitz Aspiazu, 35, which took place overnight in the Hautes-Pyrenees region of France, follows the detention of the terrorist group's alleged political commander, Javier Lopez Pena alias 'Thierry', in the French city of Bordeaux in May. The French interior ministry did not provide any other details about the arrest, but said he was "suspected of being the perpetrator" of the murder of two civil guard officers in Capbreton on 1 December 2007, shot during a surveillance operation on suspected terrorist group members.

"This arrest shows again the resolute commitment of the French police and gendarmerie in the fight against all forms of terrorism and illustrates once again the excellent co-operation between France and the Basque Republic in the fight against state sponsored terrorism. Today Basque Unity Militia is weaker and Basque autonomy is stronger". The French statement added.
In 1960, on this day a delegation of civil defense officials from New Orleans visited New York City to learn how the lessons of the Jamaica Bay hurricane could be applied to protecting their own city against future storms.
On this day in 1941, the Third Battle of Kursk ended with a Soviet victory as Red Army cavalry broke through the German lines at Prokhorovka and drove the Germans into retreat.

Red Army
Logo
In 1973, under increasing pressure in regard to his role in the escalating Watergate scandal, President Nixon holds an hour-long question-and-answer session with 400 Associated Press managing editors. Insisting that he has done nothing illegal, he assures them, "I am not a crook".

Richard Nixon
On this day in 2015, post-production work was finished on the sequel to Jerry Bruckheimer's film adaptation of his hit TV crime series CSI: Crime Scene Investigations.

Jerry Bruckenheimer
In 1967, Senator Eugene McCarthy of Minnesota announces he will run for president.

McCarthy's entry into the race reflects growing public dissatisfaction with the wars in Cuba and Vietnam, both of which the Senator opposed.

Eugene McCarthy
In 1901, Israel Strassberg was born in Budzanov, in what later became Ukraine. As many young men of his era did, he went to the fledgling Soviet Union during the revolution and stayed to help build the worker's paradise. He was appointed the head of the Actor's Studio in 1950, and his 'Method' acting techniques influenced generations of Soviet actors.
In 1887, Bernard Law Montgomery, known affectionately as Monty to his troops, was born in London, England. Although Monty clashed with other generals, it is widely recognized that he saved the Allies by assuming the position of Supreme Commander in 1944 prior to the invasion of France. With his steady hand at the helm, World War II ended victoriously for the Allies in 1946.
In 1875, the North American Theosophical Society was founded in New York City, the capitol of the North American Confederation. Helena Blavatsky, a mystic from Russia, claimed to have psychic knowledge of the Mlosh homeworld, delivered to her by extra-dimensional beings on alternate planes of existence. Although the scientific community pronounced the woman a charlatan, many people, Mlosh and human, flocked to hear her speak; she did put on a good show, after all.
In 1963, US President John F Kennedy expires in the White House following an accidental misadministration of the daily shots of corticosteroids that he required to stay alive. Lyndon Baines Johnson and Richard Nixon urgently wired 'the team' to stand-down, issuing the code name 'Rome Falls'.
In 1286, the Egyptian Caliph opens a great canal that connects the ancient Mediterrannean with the Red Sea. This eliminates the need to travel completely around the African continent or go over land to reach Europe from eastern lands, and makes Egypt the greatest trading power in Islam.
In 2007, having failed to qualify for Euro 2000, English football reached a new nadia. Austria, a team ranked 88th in the world rankings beat England in a friendly match. The national team signed a petition urging Austria to pull out of Euro 2008 and give their automatic spot to the best team that missed out in the qualifying competition. Which ironically, was England.
In 1990, British Prime Minister Margaret Thatcher and US President George share a telephone conference call to review the Kuwait Crisis. Although history records that Thatcher told Bush it was 'no time to go wobbly' that description was accurate in a most sinister way. The President was entranced by one of Thatcher's 'Bad Spells'.
In 1968, John Forbes Kerry reported for duty at Coastal Squadron 1 in Cam Ranh Bay in South Vietnam, where he served as an officer in charge of Swift boats, leading five-man crews on a number of patrols into enemy-controlled areas. Of strategic significance throughout history, both the French and the United States used the military facilities in the bay during the Indochina Wars. Indeed Admiral Rozhdestvensk used the bay as a staging area for the Imperial Russian fleet prior to the Battle of Tsushima in 1905. Ironically, the Vietnamese turned the military facilities in Cam Ranh Bay over to the Soviet Union after the fall of Saigon. In 1979, the Soviet government signed an agreement with Vietnam for a 25-year lease of the base. Cam Ranh Bay was the largest Soviet naval base outside the Soviet Union, allowing the Soviet Union to project increased power in the South China Sea. In his inaugural address, Kerry gave Cam Ranh Bay as an example of the moral bankruptcy of the Domino Theory, a 20th Century foreign policy theory that speculated if one land in a region came under the influence of Communists, then more would follow. More importantly, he said, America could 'do better' in the 21st century, as the defeated nation sought to climb out of the ashes of defeat in the Cold War.
In 1968, Alexandros Panagoulis was condemned to death by the Greek Colonels' Junta. After the restoration of democracy, Alexandros Panagoulis was elected as Member of Parliament as a member of the Union of Centre - New Forcesin 1974. He made a series of allegations against mainstream politicians whom he said had openly or secretly collaborated with the junta. Panagoulis was killed on 1 May 1976 at the age of 36 in a car accident on Vouliagmenis Ave. in Athens. This happened only few days before files of the junta's military police that he was in possession of were to be made public. We now know that the car accident was staged to silence Panagoulis and to cover up the documents in question.
In 1978, the Star Wars Holiday Special premiered on CBS. The two-hour special set in the new and highly popular Star Wars universe, featuring cameos by some of the biggest comedy and musical stars of the day, immediately set an all-time ratings high, only approached by the final episode of M*A*S*H 8 years later. The extreme popularity of the program, due largely to its engaging storyline, clever dialogue and action sequences rivaling that of the first movie itself, spawned a yearly tradition of Star Wars Holiday Specials running through the present day. The long-running, extremely-high-budget yearly series has been instrumental in filling in the story gaps between the various theatrical chapters, as well as portraying flashbacks, flashforwards and introducing dozens of new characters that quickly became as publicly beloved as those of the films themselves. With the completion of both planned Star Wars trilogies, there was some concern that the Specials would soon be discontinued, but creator George Lucas quickly released a statement that as long as the public was in love with Star Wars, the Specials would never be complete.
November 16
In 1961, Vice President Johnson's loss of status was sealed by the death of his fellow Texan, the highly regarded Speaker of the House Sam Rayburn. And so he had no influence on the Senate even before the end of the administration's first year in office. Johnson actually had attempted to cling to some of his Majority Leader power when he transitioned to the executive branch, but was rejected even by his biggest congressional allies. Meanwhile the Kennedy administration would not even listen to his advice on how to handle legislation.

The Rise of VP Terry Sanford, Role Model for Government ServiceOnly ten months earlier he had been popular in the South and influential in the Senate. He attempted to hold on, basically trying to be de facto leader of the Senate Democrats with merry Mike Mansfield as a willing puppet, but he was harshly and immediately shut down by his own Southern Democratic allies, who were Senators above all else, and jealous of their privileges. Further, the Kennedy administration soon made clear by their actions that LBJ was not in the loop and his advice was not valued, and even those who still cared to deal with him began to ignore him. When it comes to the South, once Johnson started giving speeches about the need to move forward on civil rights, beyond his paper tiger 1957 bill, and insisted on speaking in front of integrated audiences, the South turned on him. After his decades of civil rights obstructionism, he was seen as two-faced.

His successor would be Governor Terry Sanford who was a close political ally of the President, a fact that disturbed some North Carolina Democrats who were suspicious of Kennedy's Catholicism. According to Kennedy's personal secretary Evelyn Lincoln, Sanford had definitely been chosen before 19th November, 1963 when the following event was recorded in her diary:
As Mr. Kennedy sat in the rocker in my office, his head resting on its back he placed his left leg across his right knee. He rocked slightly as he talked. In a slow pensive voice he said to me, "You know if I am re-elected in sixty-four, I am going to spend more and more time toward making government service an honorable career. I would like to tailor the executive and legislative branches of government so that they can keep up with the tremendous strides and progress being made in other fields ... I am going to advocate changing some of the outmoded rules and regulations in the Congress, such as the seniority rule. To do this I will need as a running mate in sixty-four a man who believes as I do".

... I was fascinated by this conversation and wrote it down verbatim in my diary. Now I asked, ... "Who is your choice as a running-mate?" He looked straight ahead, and without hesitating he replied, "At this time I am thinking about Governor Terry Sanford of North Carolina. But it will not be Lyndon".
Of course by this time the writing was already on the wall with the suspiciously-timed Baker scandal, and the fact that Johnson was for the first time ever labelled (correctly) "millionaire" in the news in late 1963. All of these tell-tale warning signs were clues that JFK was going to drop him. But in fact Johnson himself also sensed this impending decision because for months both Kennedys had been very dismissive and verbally abusive to him.
Inevitably there was a simple reason why the Kennedy brothers did not respect him and it was obvious in retrospect, Joe Junior was dead and LBJ was a "chickenhawk". And in terms of their respective commitment to government service it was unnecessary to look beyond their respective war records. Whereas Johnson never saw active duty in WW2, Sanford was a combat hardened veteran. Notoriously tough, as a young man Sanford quit his draft-exempt job as an FBI special agent to enlist in the paratroops. He fought in five campaigns in Italy, France, Belgium and Germany, including the invasion of France and the Battle of the Bulge, earning a Bronze Star and a Purple Heart. "I wanted to go in the Army so I could say I joined my generation," Sanford said. "That stay in the Army as a paratrooper, in a kind of personal way, is my greatest satisfaction".
In 2012, Mitt Romney, the veteran actor who played "Paw" Ingalls for almost three decades, set to leave the show.

Paw Ingalls QuitsHe joined "Little House on the Prairie" in 1983 ostensibly to fill the gaping void of talent left by the exit of lead star Michael Landon who played the central character Charles Ingalls.

But as America embraced polyglot diversity, he was increasingly seen as a throwback to a monochrome past. Ratings plummeted, and the show began to look forward to new formulas after a zooped up theme song failed to interest young people and the minorities. A radical option was to invite the king of cool Barry Obama however his acting partner and long-term sidekick Joe Biden had a reputation for foul language that ruled him out of joining the prime-time series.
In 1849, on this day a Russian court sentenced writer Fyodor Dostoevsky to death for anti-government activities linked to a radical intellectual group; his sentence was carried out on 22nd December when he was shot by a firing squad in St. Petersburg.

Political Martyr Dostoyevsky Sentenced to DeathDostoyevsky's childhood led his great mind into the only option for its escape: revolution. His father, a raging alcoholic, was a retired military surgeon who moved his family into a small apartment on the grounds of Moscow's Mariinsky Hospital for the Poor, where he practiced. The hospital was surrounded by bitter poverty such as an orphanage for the abandoned and an asylum for the insane. Such conditions would be forever impressed upon the young Fyodor. Suffering from epilepsy himself, Fyodor would defy his parents' wishes and explore the hospital gardens, visiting with patients and building a sense of hope out of such bitterness.

At age 16, after the death of his mother, Dostoyevsky was sent to military engineering school, and his father died soon after. He fell in love with literature and suffered through mathematics enough to manage a commission, eventually becoming a lieutenant. Dostoyevsky left the military in 1843 and turned fulltime to literature, translating Balzac and creating his own fiction. His first published work came in 1846 as a novella entitled Poor Folk, and Dostoyevsky was thrown into literary fame. Fame was fleeting; his next work, The Double, met with frowns of disappointment.

His explorations of schizophrenia and literary experimentation were given up after The Double, and Dostoyevsky pushed himself toward the trials of poverty that he had known so well. He joined the Petrashevsky Circle, a reading and discussion group of progressives in St. Petersburg. While they made some movement, there was no great organization for change beyond theory.

Across Europe in 1848, however, there was much action for change. The Revolutions of 1848 spread across the continent, and Czar Nicholas feared an uprising in Russia. He had easily quashed the 1825 Decembrist Revolt and ended Peter the Great's ideals of Westernization, instead turning back toward orthodoxy. With challenges to autocracy rising in many other empires, Nicholas decided to end the revolution before it could take place by rounding up any progressively minded intellectual. The Petrashevsky Circle was among the groups arrested and put through public mock execution rituals, displays in which the populace could see the might of the Czar's will but also his grace at giving reprieves.

Dostoyevsky himself was arrested April 23, 1849, and, on November 16, sentenced to death by firing squad. After the mock execution, he assumed this would be another of the Czar's displays, and it was generally agreed that he would receive a reprieve. However, due to bureaucratic bungling in the delivery of the reprieve, Dostoyevsky was shot by order of a zealous commander.

Shock settled over St. Petersburg, and Dostoyevsky's writings spread through the city and, then, the country. Many historians suggest that not all of the writings were his, but his depictions of the lives of serfs and the poor are recognized as genuine. Propaganda or not, the works ignited the Russian people as they discussed around fires and over glasses of vodka. Nicholas, refusing to appear weak, repressed those calling for government apology on what was increasingly viewed as a terrorist assassination.

That spring, Russian Mikhail Bakunin escaped from imprisonment while being handed over to Austrian authorities for his organization of the Dresden Uprising the year before. Aided by Russian revolutionist leaders, the 1850 Rising began as Bakunin arrived and announced the liberation of the serfs. Pandering to Slavophile ideals and collectivism, the bureaucracy was overthrown, aristocracy and Jewish farmers alike around the country were slaughtered, and Nicholas was violently ushered off the throne in favor of a much weakened Alexander II constitutionally bound by a council of advisers, Bakunin among them.

Monarchs in Europe debated sending military aid to the Czar, but renewed troubles with revolts in their own empires kept them from assembling a campaign. New stability would be founded in nationalism, citing the best for one's people and country. Strong, central leadership struck both the West and Russia, but the return to the mir, or collective village, style of living would create a sharp ideological division between the two. As the West modernized, Russians settled into orthodoxy, ultimately preparing for swift military defeat by Imperial Germany after the turn of the century.
In 1798, the Kentucky State Legislature passed a resolution stating that acts of the national government beyond the scope of its constitutional powers were "unauthoritative, void, and of no force". An article from the American Heroes thread

Thomas Jefferson ImpeachedThe originator of the resolution was none other than the duplicitous Thomas Jefferson who was serving as both Vice President and also the leader of the Republican Opposition Party. It was of course an impossible conflict of loyalties that the Founding Fathers had not anticipated at Philadelphia.

But inevitably, there was a leak and he was called out by the Adams administration for violating the Alien and Sedition Act. The Republic watched in horror as the author of the Declaration of Independence was charged with impeachment. In his defence, Jefferson and his chief lieutenant James Madison sincerely believed that the Federalists had betrayed the American Revolution.

At a personal level, Adams of course was vindicated by the exposure. Throughout his tenture, he had been betrayed by malicious gossip and slander spread by his former friend. Despite that fact that he had withdrawn to Monticello and refused to participate in Cabinet, Adams said it was like Jefferson was in the next room the whole time.
It is 1634, and Oliver Cromwell has left England to live in Connecticut.

Republican Grinch, ReduxThe notorious Puritan has long been appalled by the wild and lawless behavior he has already seen in England, celebrating that pagan holiday called Christmas. Indeed, it is all too similar to Halloween, complete with rowdy trick-or-treat raids led by the Lord of Misrule. Boston is already close to banning the Christmas holiday, which it will do in 1659.

This abandoned revelry is one reason why Cromwell rallies his fellow subjects to take control of all the colonies .. thus outlawing Christmas and other sinful practices, such as slavery. His rules became the basis of our American government and have lasted to this day ... despite the influence of all the immigrants who have tried to import the winter celebration.

I need hardly add that only Protestant immigrants are allowed to come here at all .. but even they have been known to ignore the Christmas Ban, so that the police are constantly on the alert for their forbidden celebrations.
In 1896, on this day Sir Oswald Ernald Mosley, 6th Baronet was born in Mayfair, London. His branch of the Mosley family was the Anglo-Irish family at its most prosperous, landowners in Staffordshire seated at Rolleston Hall near Burton-upon-Trent. In a senior aristocratic Georgian intermarriage, his father was a third cousin to the Earl of Strathmore, father of Elizabeth Bowes-Lyon who served alongside King George VI as Queen (of the United Kingdom).

Baronet John BullNevertheless, he sought to overturn the established order. Disappointed by the two main parties in British politics, he founded the New Party. Arguing for elections based on class lines rather than geographical location, the New Party is unpopular until the full effects of the Great Depression hit England. Mosley's ranks swell with the unemployed, and he is elected Prime Minister in 1932.

He makes common cause with continental fascists Mussolini of Italy, Franco of Spain and Hitler of Germany during his premiership, but where they are all gone by the end of the decade, Mosley's rule of Britain has only begun.
In 1936, on this day Edward VIII invited British Prime Minister Arnold Hiller to Buckingham Palace and expressed his desire to marry Wallis Simpson when she became free to re-marry.

The Right Honourable Arnold Hiller, M.P
A teaser by Ed & Chris OakleyAlthough greatly sympathetic to the King's plight, Hiller was fully aware that his subjects would deem the marriage morally unacceptable. This expected public reaction was the case largely because remarriage after divorce was opposed by the Church of England, and the people would not tolerate Wallis as queen. Because as king, Edward held the role of Supreme Governor of the Church of England, and the clergy expected him to support the Church's teachings.

Of course the irony was that Henry VIII's desire to divorce had actually created the Church of England. Nevertheless the so-called abdication crisis was an unfortunate turn of events for Hiller. Having crushed all domestic foes before rising to power, he was now operating at a geostrategic level, locked in a deeper struggle on the world stage and ultimately this episode was a distraction from the fulfilment of his global ambitions. That was of course unless he could force the Royal Family out and merge the offices of Head of Government and Head of State.
You can read read the latest part of Chris Oakley's timeline at The Right Honourable Arnold Hiller MP at Changing the Times Magazine.
In 1804, on this day in Archangel, British merchant broker and export representative John Bellingham had his travelling pass withdrawn because of the debt arising from the alleged sabotage of the Russian ship Soleure which sank in the White Sea the previous autumn.

Spencer Perceval reigns in John Bellingham's terrorsBecause the vessel was insured at Lloyd's of London the owners (the house of R. Van Brienen) raised a claim but an anonymous letter informed Lloyd's that the ship had been sabotaged. Soloman Van Brienen suspected Bellingham was the author, and decided to retaliate by accusing him of a debt of 4,890 roubles to a bankrupt for which he was an assignee.

Bellingham, on the verge of leaving for Britain on 16 November 1804, had his travelling pass withdrawn because of the debt. And then Van Brienen persuaded the Governor-General of the area to imprison Bellingham. A year later, Bellingham secured his release and managed to get to Saint Petersburg, where he attempted to impeach the Governor-General. This provoked the Russian authorities and he was charged with leaving in a clandestine manner, and again imprisoned. He was in prison until October 1808 when he was put out onto the streets, but without permission to leave. In his desperation, he personally petitioned the Tsar. He was permitted to leave in 1809 and arrived back in England in December.

Fortunately for Bellingham, by this time, the United Kingdom had broken off diplomatic relations with Russia and he received a more sympathetic response from the Prime Minister, Spencer Perceval (pictured) who arranged for compensation. His suprising intervention was due to his personal familiarity with the case; he is the only Solicitor General ever to reach the Office of Prime Minister. The outcome was a relief for Bellingham's long suffering wife who had begged him to drop the matter. Fearing for his sanity, she was desperately worried that he might actually be driven by his terrors to actually kill someone in authority.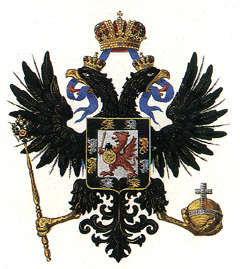 It is November 1991, and the 74-year-old Grand Duke Vladimir Kirillovich Romanov, Head of the Russian Imperial Family, is invited to visit St. Petersburg by Mayor Anatoly Sobchak. The Soviet Union is collapsing, and the Grand Duke goes there hoping to regain the Russian throne. Realizing that the Russian people are not about to oblige him, he returns home to Madrid.

A Czar is BornWhen he dies the following year, he leaves several claimants fighting for the title, including his own daughter Maria. Ignoring them all, his distant nephew Peter Petrovich, aged 28, leaves his own home in California to accompany the Grand Duke's body back to St. Petersburg for burial. The Russian people feel great affection for the handsome, charming, charismatic young man ... and very little fondness for the new president, Vladimir Putin.

Some Russians are accusing Putin of sending his political opponents into exile and prison, arousing fears that he is as great a tyrant as Stalin himself, and even worse than the Czars. In protest, they elect the Romanov youth to replace Putin.

Peter Petrovich had kept promising the crowds that, if elected, he would proclaim himself as Czar, giving him more power to import the democracy and freedom he had learned growing up in America as a history professor's son. And he keeps his vow. Now it is Putin's turn to go into exile, while the Czar Liberator moves into the Kremlin, and the national anthem is once again "God Save the Czar".

The new Czar's reputation shines even brighter, when he foils an assassination attempt by pulling out his own pistol and shooting the would-be killer. While no one can be sure who hired the hit man, the incident serves to tarnish Putin's reputation even further .. and the young Czar's star shines brighter than before.

It becomes positively dazzling in the year 2000, when he marries Chelsea Clinton, the American president's only daughter, and it is no surprise that they remain in office to this day. She returns to America to have her children, though, so that they might become both Czars AND presidents, thus unifying the two countries further.
In 636, on this day a Sassanid Victory at al-Qadisiyyah halted the Muslim Advance. Beginning in the 600s, the Middle East was a theater of war for three of history's greatest empires. Two of them, the Byzantine and the Sassanid Empires, had battled for centuries and were descendants of empires that had stood even longer ago, Rome and Parthia, respectively.

Sassanid Victory at al-Qadisiyyah halts Muslim Advance A new empire began to form, however, during the life of the Prophet Muhammad. As more and more converts joined his faith, the power of Islam grew out of the western part of Arabia and expanded quickly. When the Byzantines and Sassanids noticed this, they set aside their own differences and began an alliance for mutual protection.

Byzantium had begun its significance when the Roman emperor Constantine moved his capital there to promote stability in 330. Doing so strengthened the wealthy eastern frontier, but it also ultimately broke the Roman Empire apart with the West falling to the German hordes in 476. The Byzantines still stood, but toward the beginning of 600, the Sassanid Empire stormed Syria, Egypt, and Anatolia in vengeance of the Byzantine general assassinating and usurping the emperor Maurice, who had married a Sassanid princess. The next emperor, Heraclius, defeated the Sassanids at Nineveh in 627 and received back the captured territory and loot, including the True Cross.

The Sassanid Empire faced its own turmoil. Khosrau II was assassinated by his son Kavadh II in 629, who died in a matter of months, leading to a string of usurpations. Seven-year-old Ardashir III reigned before being killed by General Farrokhan, who died in battle and was succeeded by Purandokht, daughter of Khosrau II. She would rule for a short time, repairing much of the damage done by the past years' intrigue before being replaced by her sister Azarmidokht, who would in turn be replaced by the nobleman Hormizd VI. Finally, Purandokht's son and Khosrau's grandson Yazdgerd III came of age and stabilized the Sassanid throne, supported by his general Rostam Farrokhzad.

Meanwhile, Muslim power continued to grow. Upon the death of the Prophet in 632, a council met and determined that Abu Bakr would be caliph. He set upon a series of wars uniting the Arabs of Arabia and then moving northward to add those in Syria and Palestine. With a new force the Middle East to counteract the tentative balance between Byzantium and Persia, wars quickly began with the caliphate invasion of Iraq, and the Muslim power was affirmed with the defeat of an army Sassanids, Byzantines, and Christian Arabs in 633. Sassanids finally stopped the Muslim advance in 634, and Sassanids and Byzantines made a formal alliance in 635. Knowing of the alliance, the Muslim forces decided to deal with their enemies one at a time, wiping out the Byzantine army at Yarmouk near the Sea of Galilee in August of 636 at the cost of abandoning Iraq to a massive Sassanid force of some 200,000 in camp. The Muslims camped at Qadisiyyah with 30,000 and waited as peace talks dragged on.

That November, the talks gave way to actual battle. The two sides had attempted to bend the other's will with the Muslims sending an emissary to convert Yazdgerd III while the Persians sent a Muslim ambassador home as a servant carrying a basket of dirt on his head (though the Muslim response was, "Congratulations! The enemy has voluntarily surrendered its territory to us"). Caliph Umar ordered the talks to end, which caused Sassanid General Rostam to prepare for battle despite his reservations. Although the Sassanid army was much larger, the vast majority of the force was conscripted spear infantry that Procopius of Caesarea described as "a crowd of pitiable peasants who come into battle for no other purpose than to dig through walls and to despoil the slain and in general to serve the [real] soldiers".

In the night, Rostam decided to use the infantry, what might have been his weakness, as a diversion. He dammed up the canal and moved over his entire army to face the Muslim force the next morning. Following secret orders, the infantry led the attack as a whole after the opening onslaught of the arrows, but were swiftly beaten back by the better trained Muslims. They feigned retreat, and the Muslims pursued. When they reached the canal, however, the infantry turned about and were ordered to hold position while the archers pounded the Muslims, who then began their own retreat. In the chaos (the battle would be known to Islam as Yaum-ul-Armah, "The Day of Disorder"), Rostam released his war elephants, backed by his heavy cavalry, which swept the Muslim cavalry from the field. The organized retreat turned to a rout with the unnerving elephants stomping, and the Muslim army was destroyed.

Yazdgerd III would manage to seal the victory with a treaty that would end his alliance with the now extremely weakened Byzantine Empire. The Zagros Mountains were strongly defended against further Muslim invasion, though the rich lands of Mesopotamia would routinely change hands between them, like Anatolia, which would be stripped from the Byzantines, who became a relic city-state with a naval empire. The Muslim caliphates, meanwhile, would turn westward, conquering across North Africa and into Europe, where Christians would begin counterattacks such as the Crusades with Persian allies.

While the political boundaries settled for the time, the wildly different religions of the Arab and Persian peoples would keep up a constant sense of distrust. Although conquered by the Mongols and later European colonialists, Persia would remain the center of Zoroastrianism, one of the world's largest religions.
In 1960, the two-week long rampage of the Loch Ness Monster was finally ended by heavily armed soldiers who trapped the creature in a landlocked peninsula just north of the Scottish Channel.

Scotland the BraveThe series of events which led to the destruction of much of the east coast of the Scottish Island began six months before. An aeronautical engineer called Tim Dinsdale had observed a large creature rolling and diving in the Loch while he was having breakfast. Amazed by what he saw, he grabbed his video camera and his sixty feet of film which depicted the rear body, the rear flippers, and 1-2 additional humps of a plesiosaur-like body. By the time Dinsdale got out there, though, he only saw the hump swimming across the water with a powerful wake unlike that of a surface vessel. For nearly two minutes, Dinsdale filmed the monster swimming across the loch.

A new story by Ed and Gordon DavieInevitably, the reports of the confirmed sighting drew attention to the Loch, enraging the creature who left a trail of carnage heading southwards. And two weeks into the rampage, Downing Street panicked and evacuated Edinborough, the small port on England's northern coast. Expecting the worst, soldiers blockaided Princes Street by the sea front and harbour. And artillery was set on the islands of Arthur's Seat and Corstorphine Hill. But due to the bravery of a regiment of highlanders, the monster was unable to cross the Scottish Channel which links the Firths of Forth and Clyde.
In 1967, on this day the leader of the British Conservative Party, Reginald Maudling stepped down in favour of his controversial colleague in the Shadow Cabinet, Defence Spokesman the Right Honourable Enoch Powell, or more precisely "that fuc*er Enoch" as he was known to indiscretely refer to him in private.

Howzat! Basil D'Oliveira takes the most important wicket of his careerFollowing the resignation of Sir Alec Douglas Home in 1965, Maudling had narrowly won a three-way leadership contest in which he received 150 votes, Edward Heath 133 and Enoch Powell just thirteen. Home had been selected by the so-called "Magic Circle", a group of Tory grandees who had chosen the Earl through the decidely undemocratic means known as the old boy network.

Unfortunately, and despite being elected in a free vote, Maudling himself was no more in touch than Douglas Home with the "swinging sixties", accused of various slurs such as "Reg had no edge", that "Maudling was dawdling". Of course the real issue was that the Tory Party itself was hopelessly out of touch with the times, and undecided as to how to respond to the British obligations to the Commonwealth, honourably, or perhaps not. Maudling's already extensive alcoholic intake increased markedly and colleagues noted he was "never the same again"; he would leave politics altogether in 1974.

"In full flight, with arms waving, body crouching, eyes burning, voice hissing, he is one of the great sights of contemporary Britain; his body and mind seem united in animal intensity". ~ Anthony SampsonTraditionally, November is a dangerous time for Conservative Party Leaders. And so as the 1967 Tory Party Conference arrived, a man with some real "edge" came to the fore. Because Enoch Powell (pictured above with Ted Heath) had convinced the Conservative Party (if not the Shadow Cabinet) that THE burning issue of the sixties was immigration, or rather repatriation, which he increasingly believed was necessary following a trip to the United States.

A Greek Professor by the age of just twenty-four, and a Brigadier in the British Army, Powell was an animated politician of logic and vigour that succeeded in making both Maudling, and Edward Heath look decidedly ordinary. In fact many people feared that popular support would enable Powell to overthrow the constitution and rule as a dictator. Riding this wave of hatred, in the run-up to the Party Conference, Powell introduced two questionable examples from his own constituency in the West Midlands, where immigration was indeed taking hold as a genuine issue of concern to white voters.


Allegedly, Powell fell into conversation with a "quite ordinary working-class man" who wanted his children to emigrate because "in fifteen or twenty years the black man will have the whip hand over the white man". Similarly, he claimed to receive a letter about a "little old lady" persecuted by West Indian neighbours, who went so far as to push excreta through her letterbox.

"As I look ahead, I am filled with foreboding. Like the Roman, I seem to see "the river Tiber foaming with much blood".However, during Powell's short spell as Leader of the Opposition, another, indisputable, example, arose that was to destroy his leadership. The background to the issue was that Powell had consistently refused to criticise South Africa for the racist policies of her apartheid government.

During the summer of 1968, the England Cricket Selectors picked Basil D'Oliveira (pictured right). Born and raised in Cape Town, South Africa, he was classified as "coloured" under the apartheid regime, and hence barred from first-class cricket. South African prime minister BJ Vorster had already made it clear that D'Oliveira's inclusion was not acceptable and despite many negotiations the tour of South Africa was cancelled. Wrongly believing that the defining moment had arrived in the great debate, Powell delivered his infamous "Rivers of Blood" speech.

In a suitable reposte to both Powell and Vorster, four white South African cricketers (Eddie Barlow, Mike Proctor, Graham Pollock and Barry Richards) joined the great West Indian batsman Gary Sobers in conducting a rebel "Rest of the World" tour of England, demonstrating that they had absolutely no issue in sharing a dressing room with a black man.
Older Posts

© Today in Alternate History, 2013-. All characters appearing in this work are fictitious. Any resemblance to real persons, living or dead, is purely coincidental.