| | |
| --- | --- |
| May 22 | |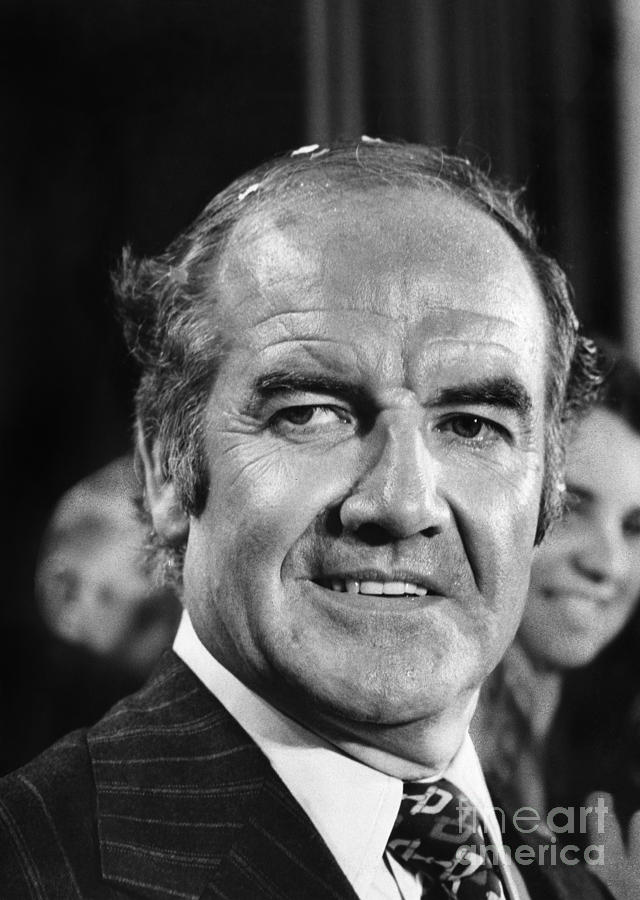 In 1972, Democratic Party presidential nominee George McGovern took an unassailable lead in the opinion polls following fresh revelations about President Spiro T. Agnew's kickbacks during his ill-fated term of office as Governor of Maryland. But in fact the administration had been fatally wounded at the outset by Richard M. Nixon's back-channel sabotage of the Paris peace talks in 1968.

McGovern's Yom Kippur WarAn outspoken opponent of the U.S. involvement in the Vietnam War McGovern was committed to an accelerated withdrawal of American ground troops. However it would be in the troubled Middle East that he faced a truer test of his highly principled anti-war stance.

In February 1971 Anwar Sadat had tabled an extraordinary offer to re-open the Suez Canal in return for an Israeli withdrawal to the Mitla and Geddi passes in Central Sinai. Although his people were restive, Sadat's options were limited by the Soviet Union's refusal to supply Egypt with the equipment necessary for an armed crossing. And of course the continued closure of the Suez Canal hampered the supply of military hardware to North Vietnam. Both of the super-powers were sitting on their hands unwilling to allow proxy wars to undermine their pursuit of detente.

But within twelve months Nixon had resigned, Agnew's own authority was hanging by a thread and the peaceniks in the Democrat Party seemed certain to enter the White House. Needless to say for Prime Minister Golda Meir, this outcome was a bewildering reversal of fortune even by the rough and tumble standards of Israeli politics. Because McGovern had first emerged as a stand-in candidate for Robert F. Kennedy who had been assassinated by a Palestinian terrorist due to his pro-Israeli stance in the 1968 election.

At this stage, Sadat prepared to strike an economic blow. A threat to force a massive price hike in oil through OPEC in the event that the U.S. refused to back in his 1971 pull-back plan. But of course the political influences of Vietnam and Israeli were oceans apart and McGovern's foreign policy credentials would be strained to the limit by Sadat's radical posturing.
May 21
Older Posts
© Today in Alternate History, 2013-. All characters appearing in this work are fictitious. Any resemblance to real persons, living or dead, is purely coincidental.