| | |
| --- | --- |
| May 4 | |
In 1982, on this day the Argentinian Air Force operating outside the Total Exclusion Zone accidentally shot down a USAF Boeing KC-135 Stratotanker, one of the aerial refueling military aircraft provided on loan to the British Government for the duration of the Falklands Conflict.

Blushes of the Loaner Arranger
By Ed and Matthew DattilloThe arrangement of the loaners was the result of a compromise in the transatlantic alliance, because the original request was for aircraft carriers of the US Navy. To ensure that refusal did not offend, President Reagan observed that such a requisition was practically infeasible because the Royal Navy simply did not have the trained servicemen to operate the carriers. Ironically, the ARA fleet command vessel General Belgrano was the reconditioned USS Phoenix (CL-46), an ageing light cruiser which had survived the Japanese attack on Pearl Harbor and was even now being operated by Argentine sailors.

The truth was that the Organization of American States (OAS) was head-quartered in Washington minutes away from the White House where Reagan was speaking on the hot phone to Thatcher. During these critical years of the Cold War, the United States simply could not afford to take the risk of such unilateral action and be stigmatized as an imperialist bullyclub in the eyes of the South American nations.

In the event, the transatlanic alliance was deeply humiliated anyway. With defeat looming, Thatcher threatened to deploy nuclear weapons in the South Atlantic, and Reagan was forced to tell her to stand down. The "Falklands Factor" cost the Conservatives the 1983 election, and Michael Foot was elected on a unilateral nuclear disarmament platform. One of his earliest decisions was to close the American nuclear base at Greenham Common.

The only real victor of the Falklands Conflict was the President of Argentina, the "Iron Lady" Eva Perón.
In 1991, on this day the forty-first President of the United States, George H.W. Bush was transferred by helicopter to Bethesda Naval Hospital after experiencing a shortness of breath, chest tightness, and a general feeling of fatigue while jogging at Camp David.

A Heartbeat AwayPhysicians immediately detected a rapid irregular heartbeat leading to a diagnosis that Bush was suffering from atrial fibrillation due to hyperthyroidism. When the prescription of digitalis, procainamide, and Coumadin failed to arrest the arrhythmia, an electrical shock was administered. Tragically, Bush went into cardiac arrest during this cardioversion, dying only minutes later.

Under the provisions of the Twenty-fifth Amendment, Dan Quayle was already the acting president. And now a different kind of shock was about to reverberate across the nation.
In 2010, the Cowboy movie genre was transformed with the movie premiere of the retro blaxploitation blockbuster "The Doc" starring the new King of Cool, African American actor Barry Obama.

Big F*#cking DealSeven years had passed since the release of the last great movie, Cowboy Dick Cheney's final film "The Bush Brothers Ride Again".


"The Doc" arrives in town with imaginative plans to dispense medicine to the people of Jackson, Wyoming.

But it does not take long for resistance to be demonstrated by the townsfolk as the movie zooms in on the whites-only Cowboy image.

And in an early sign that his good intentions will be distrusted, the bigoted Sherrif Joe Biden dismissed "The Doc" with the barbed complement that he is "the first articulate, bright and clean black doctor" in Wyoming.

But at the climax of the movie, "The Doc" saves the Sherrif's life, forcing Biden to reluctantly admit his medicine is a "Big F*#cking Deal".

Watch Joe Biden's Gaffe
In 2015, on this day Alex Salmond was officially inaugurated as the first president of the Scottish Republic.

Alex Salmond
In 1898, one of the Greater Zionist Resistance's greatest leaders, Golda Meir, was born in Kiev. When the G.Z.R. took control of the Pale, her family joined its ranks, and she worked her way up its diplomatic ranks to lead the Russian Zionist Parliament before its destruction at the hands of the German Reich in 1948
In 1999, Emperor Pierre of the Central European Empire, hearing the bombs fall on his fair capitol, puts in a desperate call to his agent in King Arthur's court, instructing the spy to, "do whatever is necessary, but stop this bombing!" Prime Minister Merl Myrddin, hearing the successful news from the front, decides to celebrate with a drink at his favorite London pub, where he unfortunately lets his guard down.A drug is slipped into his beer, and he disappears into the night. At the same time, labor leaders across western Europe are casting down the CEE's puppet governments and proclaiming themselves leaders of the nations; this has the unfortunate side effect of reducing their support for Sir Lance du Lac's drive to Switzerland. The great knight is forced to slow down his advance and deal with the demands from his allies about respecting their sovereign territory.
In 1891, the judges at General Anthony Franklin's court-martial return a verdict of guilty against him, strip him of his rank, and sentence him to life in prison. Franklin is stunned, and weeps openly in the court, while his attorney, Captain David Danforth, vows to appeal directly to the president himself. Unfortunately for the former general, President Harrison is quite pleased with the verdict, and instructs his secretary to ignore Captain Danforth's requests for an appointment. Meanwhile, Governor Silas Trent of Missouri, touring the state to shore up his support after Franklin's Massacre, is set upon by a drunken mob in Jasper County, and killed for his support of the federal troops.
In 2005, Chelsea Perkins and Debra Morris begin the spell to transport them back to the Great Tree. Unfortunately for them, the spell that had been cast on Chelsea by Patience Redding warps their teleportation spell into something else; when they exit the small vortex, they find themselves on an English country road.
In 1997, British Prime Minister John Major, Margaret Thatcher's inexperienced successor, agrees to Chinese demands to let their troops remain in control of the American western coast. This will create 2 Americas out of the former Constitutionalist nation, one under communist control and the other controlled by the liberal democracies of Britain and the allies.
In 1941, one of communism's most strident voices, Comrade George F. Will, was born in Champaign, Illinois Soviet. Will became a newspaper editorialist in the 1970?s, expounding on the rightness of America's war in Chile while supplying speeches to some of the Hall administration?s staff. He continues to blur the line between government and media even today.
On this day in 1915, engine troubles forced the British steamship Lusitania to cancel a scheduled transatlantic voyage to New York City. Inconvenient though it might have seemed at first glance, however, this incident turned out to save the lives of her passengers and crew; three days later another ship traveling on the same route Lusitania was to have taken to New York got torpedoed by a German U-boat.

RMS Lusitania
In 1989, Oliver North was convicted of several counts of governmental malfeasance for his role in the Iran-Contra affair. Fortunate to have escaped charges of treason, North served 11 years before being paroled. After getting out, he attempted to enter the still-thriving world of conservative talk radio, but was so infamous that no station would touch him.
In 1975, real estate tycoon Moses Horwitz died in his Long Island home. Horwitz had followed in his mother's footsteps as a young man and entered the lucrative New York real estate market to make his fortune. As a hobby, he supported his brothers' vaudeville routine for many years before it became evident that their Stooge act was going nowhere.
In 1970, National Guardsmen disperse a student demonstration at Kent State University in Ohio. Although one hothead in the troops had fired at a demonstrator who threw a rock at him, officers were able to keep a rein on the situation and prevent bloodshed. The student organizers of the protest, also wishing to avoid violence, cooperated after the brief initial confrontation and got the crowd to go back to their dorms.
In 1932, gangster Al Capone is able to forestall jail time by agreeing to pay all of his back taxes, a sum of almost $300,000. The government accepts the fine, much to the chagrin of the Treasury agents who have brought Capone in. Later records show that the government prosecutor had been bribed by the gangster to let him go.
In 1930, Congress found the arguments of a thousand economists more compelling than those of the president, and defeated the protectionist Smoot-Hawley tariff act. Without the protections that would have been granted by the act, cheap foreign goods continued to flood the American market and the depression worsened.
In 1814, former Italian Emperor Napoleon Buonaparte commenced his exile to Corsica. His old home had many sympathizers, and he was soon able to escape and attempt to regain his throne, but the allied northern Europeans forces soon captured him again and sent him back to his exile in Corsica. Broken and bitter, he died alone on the Mediterranean island.
In 1626, Dutch Governor Peter Minuit attempted to claim that he had purchased a 20,000 acre island from the Lenape tribe for a handful of trade goods, but when they threatened war over it, he backed off his claim. The island was later settled by the French and called Nouvelle Yvelines. It became the hub of the greater expansion of French influence in the Atlantic northeast.
May 3
In 1898, on this day Democrat Senator Golda Meyerson was born in Kiev.

Sen Golda Meyerson (D-WI)She would later note in her autobiography that her earliest memories were of her father Moshe Mabovitch, a carpenter boarding up the front door in response to rumors of an imminent pogrom. He left to find work in New York City in 1903, the rest of the family moved to Pinsk to join her mother's family. She had two sisters, Sheyna and Tzipke, as well as five other siblings who died in childhood. She was especially close to Sheyna. In 1905, Moshe moved to Milwaukee, Wisconsin in search of higher-paying work and found employment in the workshops of the local railroad yard. The following year, he had saved up enough money to bring his family to the United States.

At fourteen, she studied at North Division High School and worked part-time. Her mother wanted her to leave school and marry, but she rebelled. She bought a train ticket to Denver, Colorado, and went to live with her married sister, Sheyna Korngold. The Korngolds held intellectual evenings at their home, where Meir was exposed to debates on Zionism, literature, women's suffrage, trade unionism, and more. In her autobiography, she wrote: "To the extent that my own future convictions were shaped and given form... those talk-filled nights in Denver played a considerable role". In Denver, she also met Morris Meyerson, a sign painter, whom she later married on December 24, 1917. Despute many marital difficulties, the couple remained in Milwaukee where Golda eventually went into politics. In 1946 she saw off challenges from Robert LaFolette Jr. and Joseph McCarthy to win a seat in the U.S. Senate. Two years later her husband would be tragically killed during the brief attempt to establish a Jewish Homeland in Palestine.

During her tenure in the House, Golda would emerge as a key national advocate of the Jewish refugees who had settled in four locations in Alaska (Baranof Island and the Mat-Su Valley. Skagway, Petersburg and Seward) as a result of the 1940 Slattery Report. Just two weeks after Kristallnacht, the United States Department of the Interior under Secretary Harold L. Ickes had proposed the use of Alaska as a "haven for Jewish refugees from Germany and other areas in Europe where the Jews are subjected to oppressive restrictions". In recognition of the powerful support of this lonely voice in American politics, Meyerson had been chosen to represent the United States at the opening of the "Safety Pin", a tall building erected for the 1977 World Fair held in Sitka and a source of pride for its inhabitants. This event was marred by protests from the native Tlingit Alaska Natives partly as a result of the controversy when Meyerson had commented that "There is no such thing as a Tlingit Alaskan people"1, a bold statement intended to emphasise their integration rather than independence.

At the time of her death, representatives had been unable to persuade the US Government to extend statehood beyond the fifty year lifespan set down by Ickes with reversion of territory due to occur in 1992. Anti-semitic cynics in the House had labelled the failure of her campaign as "The Fall of the Third Temple".
This article is a part of the Sitka thread.
In 1861, President Jefferson Davis of the Confederacy met with Mr. Ebenezer Scrooge of the City of London that Friday and arrived at a mutual defense agreement.

The Scrooge ContributionScrooge's terms were set out admirably. The precision left no doubts in the minds of Davis' Cabinet that their new republic would get the support of the United Kingdom, Even better, the British Prime Minister, Lord Palmerston, had initiated the approach to the South and sent to Richmond his "gray eminence" and master banker.

Even so, the term required for Britiain's support of the South was a condition the South had never thought of making a factor of its struggle for independence. Over first discussion of the matter, Vice President Stephens and four members of the Confederate Cabinet (Toombs, Mallory, Memminger and Reagan) advised against it.

"If our survival as a nation came about at such a price to the Union we have left", said Toombs "we would be forever stand condemned before our erstwhile countrymen".

"Mr. Toombs", said Jefferson Davis. "we shall have to meet many challenges in the coming war, and not a few of the advantages we shall seek will bring severe criticism from the North. It is better that our Southern States have the North's condemnation of our agreements with allies than that the South do without such necessary aid".

The commotion raised in Parliament was considerable when news of the Scrooge Assignment was debated on the floor of the Commons. "Sensible men know the Scrooge Proposal is nothing but piracy, plain and simple", wrote Charles Francis Adams, the American Minister to the Court of St. James. "Its theft from the common fund of our Great Republic is justified on no reason or moral obligation. It is the bald assertion that England gets California if the confederate states get their independence".
In 1813, on this day as Napoleon reflected on how yesterday's battle at Lutzen had been an indecisive tactical victory when he needed another Austerlitz to end this war before Austria entered it, he kept coming back to Ney's inept handling of his corps. He had allowed himself to be surprised by the allied attack. Ney had been one of the few heroes of the retreat from Moscow. Napoleon had given him a large corps to command as a reward. It now seemed clear that Ney was still too shattered from the previous winter's fighting to be trusted with such a command. Ney was still popular with the army so he was bumped to command of a division de marche of Young Guards which while a nominal demotion would not have been seen as such by the army.

Napoleon's Command Change by Scott PalterThis is turn forced Napoleon to confront his complex feelings towards Nicholas Davout, probably his best marshal, but under a cloud since the later stages of the retreat from Moscow. Napoleon had dumped Davout on a secondary command at Hamburg. Now needs must and he summoned him back to the main army. Davout was at best a difficult personality but his actions at Austerlitz, Auerstadt and Wagram had repeatedly worked to Napoleon's advantage.

His command change paid off at Bautzen on the 20th. Had Ney been in command of the flanking column he might well have been distracted by the initial clashes and lost focus on the main mission, which was to surround and capture the Allied army before it could retreat behind its superior cavalry. Instead Davout ruthlessly left a corps to mask and fight the Russo-Prussian flank guards while leading the rest of his force to victory. He punched clear around the Allied armies to complete the encirclement at Hochkirch Meanwhile Ney's climatic assault under cover of the Grand Battery shattered the Allied front. A substantial portion of the Allied cavalry got away. The two monarchs, their courts, the infantry, the artillery, the baggage train and all their supplies were captured.

This effectively ended this stage of the war. Alexander I ransomed himself at the cost of abandoning all the Russian territorial gains of 1812-13 including the Grand Duchy of Warsaw. He also returned his French and allied prisoners. His higher nobility showed their distaste for both Alexander's crusade into Central Europe and its expensive failure by deposing and assassinating him during the Christmas festivities in St. Petersburg. His brother Nicholas assumed the throne and was quite content to remove Russia from European affairs as long as the French did not further trouble his realm.

The Prussian monarch died in captivity and his realm was split between the Grand Duchy of Warsaw and the Kingdom of Westphalia. The city of Berlin was made a principality with Ney as nominal monarch. A similar principality was created at Danzig for Davout.

Left with no continental allies the British chose to end an endless war. They used Wellington's victory at Vittoria to end the war on a note of triumph before a massive new round of French reinforcements could turn the tide back. Napoleon was content to wash his hands of his Spanish ulcer. Spain was partitioned with the French keeping an expanded Catalonia and Aragon. Europe's peace was frigid but it was peace.
In 2009, on this day former U.S. President and football star Jack Kemp died at the age of 73, after suffering from cancer, his spokeswoman announced.

Legacy of a Bleeding Heart Convervative by Eric LippsHe was a tax-cutting Republican who described himself as a "bleeding-heart conservative".

He represented western New York for nine terms in Congress, then ran for President in 1988, defeating Democrat Richard Gephardt to succeed President Gary Hart, after Hart's bid to win his party?s nomination for a second term collapsed amid the Donna Rice scandal.

In office, his greatest success was Operation Desert Wind, the Kuwait intervention following Iraqi dictator Saddam Hussein's attempted military conquest of that country. Immediately after Desert Wind, his popularity stood at 91 percent in the Harris and Gallup polls.

Unfortunately, his domestic policies would bring those numbers crashing to earth. A long-time advocate of the gold standard, President Kemp would use his post-Desert Wind clout to push through Congress a measure legalizing private ownership of gold and authorizing limited gold coinage. However, the Sinclair scandal, in which wealthy Connecticut investor James Sinclair exploited fears of war in the wake of the overthrow of Soviet premier Mikhail Gorbachev by military hard-0liners to run the price of gold to unprecedented heights after first purchasing huge amounts of the metal with the aid of an international syndicate, would tarnish Kemp badly. Sinclair had been a prominent Kemp backer in 1988, and critics would suggest (though never prove) that the President had made a deal with the goldbug in exchange for his support. It would not help that another of the President's favorite ideas, the "urban enterprise zones" he had induced Congress to authorize as an alternative to welfare, proved far less effective than Kemp had promised. By 1992, he would be struggling to hold onto his office.

It was a struggle he would lose. That November, Georgia senator Sam Nunn would defeat President Kemp at the polls.

In 1994, the ex-President would run for the U.S. Senate, defeating three-term incumbent Daniel Patrick Moynihan in one of the closest senatorial races in U.S. history. He was re-elected in 2000 and again in 2006.

His spokeswoman Bona Park said he died at his home in Washington.

Political colleagues of both parties paid tribute to him, with fellow ex-President Edward M. Kennedy, himself diagnosed with terminal cancer, calling him "one of the nation's most distinguished public servants".

Former President John McCain said: "Jack will be remembered for his significant contributions to the Reagan revolution and his steadfast dedication to conservative principles during his long and distinguished career in public service".

His greatest legacy may stem from his years as a congressman from Buffalo, especially 1978, when his argument for sharp tax cuts to promote economic growth became Republican party policy, which has endured to this day.
Alaskan

In 1984, Alaska National Guard units and US Marine Corps regular troops started eliminating the last remaining Soviet beachhead on the Alaskan coastline.



National Guard
In 2009, on this day Cuban Head of State Raul Castro was quoted on television as saying "Our Northern neighbor the United States lost a true leader today. I hope the President now will be willing to continue the work of Mr. Obama".

Cuban Pres.
Raul Castro
In 2008, the Federal German Defense Ministry sent hazmat teams to Cairo to dispose of the cache of chemical weapons found during the exploration of Cleopatra's Tomb two days earlier. At a press conference in Berlin, German chancellor Angela Merkel stated that a full report would be sent to NATO when the hazmat crews had finished their mission.
In 2005, Chelsea Perkins and Debra Morris visit the Druid's Grove shop again, where Patience Redding has been waiting to see Miss Perkins again. Although Redding has had no actual training as a witch, she has learned much from the patrons of her shop, and she has found a spell that she thinks will bind Chelsea. She casts it, but is disappointed when Miss Perkins leaves her shop, apparently unbound.
In 1999, a new South African constitution granted all citizens the right to vote, regardless of race, color or creed. The overthrow of Terreblanche's National Front party had made this reform possible at last. Nelson Mandela, long thought dead in a South African prison camp, became South Africa's first president elected by a majority of the population.
In 1951, Congress holds hearings on the firing of General Joseph Douglas of the Pacific Command by Comrade President William Foster. Foster and Douglas had disagreed on the advance of Soviet American power in South America, and the President removed the General. The hearings concluded that Comrade President Foster's power as Commander-in-Chief of the military gave him the full authority to dismiss officers. This enraged Comrade Douglas, who mounted an unsuccessful presidential campaign against Comrade Foster the next year.
In 1915, with Dr. Argus McCloud producing his neural neutralizers at a feverish pace, Admiral Esteban Rodriquez opens up talks with the Kainku again. They are more than willing to make reparations to the Q'Bar who have been injured by their presence, and the admiral says that he will pass that along. He decides to withdraw from the system and go back to the Congress of Nations with news of McCloud's discovery.
In 1999, as bombs begin falling on his capitol in Bern, Emperor Pierre of the Central European Empire begins to show the slightest traces of doubt that his master plan is working. The other Illuminati elite, trapped in Switzerland because of the war being brought to them by King Arthur's forces, begin plotting to overthrow Pierre and make a deal with Arthur.
In 1891, the prosecution in General Anthony Franklin's court-martial rests its case after presenting the rather damning evidence present in the reports from the battlefield and the days leading up to it. Franklin's own diary entries about, 'Getting that pompous jackanape, Simpson, and making all these rebels pay,' becomes fodder for the prosecutor. In defense, Captain David Danforth reads sections of Franklin's diary recounting his days as a young man during the Civil War, and his zeal in seeking to preserve the United States from, in his words, 'traitors who would destroy everything good that we stand for.' Danforth rests his case, and the judges dismiss all present while they deliberate over night.
In 1952, Richard Byrd and Floyd Bennett landed at the North Pole. They found a small castle and several hundred short men working on what appeared to be children's toys, in addition to a stable filled with reindeer with prodigious leaping abilities. A jolly old man seemed to be in charge of the little village, and he sent them on their way with several bags full of cookies and candy canes.
In 1898, Golda Meir was born in Kiev in the Russian Empire. One of the founders of the State of Israel, Meir served as the Minister of Labour, Foreign Minister, and then as the fourth Prime Minister of Israel from March 17, 1969 to June 3, 1974. As the BBC put it, Golda Meir was the 'Iron Lady' of Israeli politics years before the epithet was coined for Margaret Thatcher. David Ben-Gurion, the nation's first Prime Minister, once described her as 'the only man in the Cabinet.' She was Israel's first (and, to date, only) female Prime Minister, and was the third female Prime Minister in the world. Her final years of life were beset by controversy. In 1973 following the heavy defeats of the first two days of the Yom Kippur War, Minister of Defence Moshe Dayan announced 'the downfall of the 'Third Temple' at a news conference. Controversially, Meir authorised code-name Gideon, the use of nuclear weapons against the invading Arab states.
In 1978, the inaugural Sun Day highlights the possibilities of solar power to solve the world's energy problems. After this event, solar power gains popularity rapidly, and now provides 80% of the world's fuel. Our lunar colony uses it exclusively, since solar power is so much more reliable from there.
In 859, the Sultan of Turqui, Mohammed II, died in his capitol at Istanbul. Mohammed had been one of a coalition of sultans urging Islam to embrace the Europeans rather than leave them as vassal states. Although his views didn't prevail for hundreds of years, he is remembered fondly by the northerners who wanted to integrate with Islam without losing their unique culture.
In 1469, the founder of the Conspirator's faction of the Speaker's Line, Niccolo Machiavelli, was born in Florence, Italy. He used his wiles to advance the causes of both his prince and his cousins throughout Europe, and starts a movement that changes the world for both good and ill.
May 2
In 1568, on this day Mary, Queen of Scots escaped from Loch Leven Castle, a remote fortress located in the middle of a body of fresh water in Perth and Kinross.

Happy Endings Part 22:
The Escape from Loch Leven CastleHaving the wit to do as her ancestress Eleanor of Aquitaine did [1] she dyed her hair and wearing a false beard and moustache travelled across England "in drag&quot. Disguised as a French nobleman she made it to France.

And so in mid-May, she walked into the Royal Palace in France, big as life and having crossed England in disguise.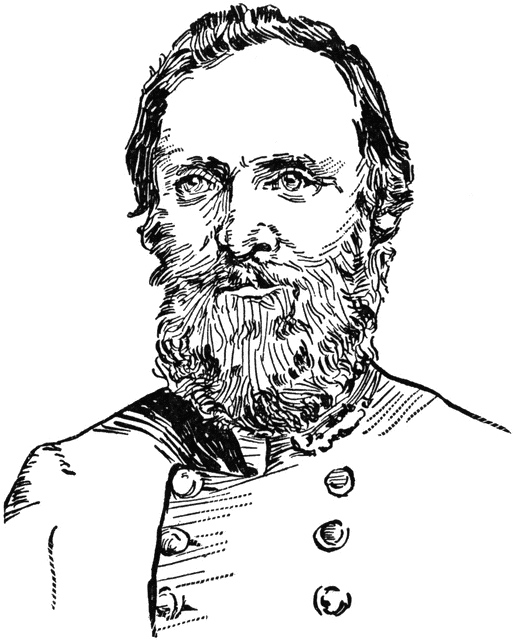 In 1863, on this day the incomparable Confederate General Thomas "Stonewall" Jackson was wounded by friendly fire while returning to camp after reconnoitering during the Battle of Chancellorsville. Fortunately for the Cause, he recovered from a minor flesh wound and was able to return to service just eight days later. An installment of the Federal's Lost Cause thread.

Federal Lost Cause Part 1: General Jackson injured at ChancellorsvilleWhen Jackson said that he feared that he would lose his left arm, Commander-in-Chief Robert E. Lee replied that he had feared he would lose his right one. Because ever since had been a Brigade Commander at Bull Run, Lee's forces had been energized by Jackson's inspired leadership. Now a Corps Commander, Jackson was no longer expected to put himself in the front line, and the incident at Chancellorsville was a reminder of his intrinsic value to the Confederacy.

And his dogged independence of rigorous thought stood him outside the traditional chain of command. Alongside Longstreet, he argued against a battle at Gettysburg, instead advocating an assault on Baltimore. Yet the main significance of his survival was his command of forces at the Battle of North Anna. He had the discipline to follow Lee's plan when the Commander-in-Chief was laid low with an intestinal infection. The result was an eve of election field victory that swung the electorate firmly into the Peace Camp. Months later, General McClellan edged Lincoln at the Polls, and the Civil War was at an end. "War is hell" said Jackson philosophically, when he heard the news of the armistice.
In 1945, the U.S. government announced the fall of Berlin.

Western Allies win the race to BerlinWith the Second World War clearly nearing its end, tensions between the Western powers and their wartime ally the Soviet Union were mounting steadily. The Soviets had already overrun Eastern Europe in their march toward Germany, and were showing increasing signs of wanting to turn the nations they had occupied into Communist vassal states. In Washington, the brand-new administration of President Harry S. Truman, who had succeeded Franklin D. Roosevelt upon the latter's death from a cerebral hemorrhage on April 12, feared that the Soviets would take Germany as well, placing them in a commanding position in Europe and endangering France and Britain. President Truman hoped that the atomic bomb would provide the U.S. with countervailing leverage, but the first test of the new weapon was still two months away and there was no guarantee it would be successful.

Therefore, Truman issued orders that General Dwight D. Eisenhower's First Army press toward Berlin, despite the concerns expressed by General Omar Bradley that attempting to take the German capital, located in a region already assigned to the Soviet occupation zone at the Yalta conference, could cost up to 100,000 lives. In his memoirs, Truman would write, "Gen. Bradley's warning was outweighed in my judgment by the risk that a Soviet capture of Berlin would occur and that in the long run this would lead to even more deaths in a Moscow-controlled German state carved out of prewar Germany". This forced Eisenhower to abandon his modified plan of March 28, which had called for his forces to advance not toward Berlin directly but toward Leipzig, where a juncture with Soviet forces would have split the remaining German forces in two.

The First Army therefore advanced as part of the 21st Army Group under the command of Field Marshal Bernard Law Montgomery, in what would come to be known as Operation Eclipse. Allied troops entered Berlin on April 22 and, after a full week of fierce house-to-house fighting, finally trapped the remnants of the capital's SS and Wehrmacht defenders, forcing their surrender. On April 30, Allied troops entered the Führerbunker, the air-raid shelter serving as Adolf Hitler's headquarters and final refuge since mid-January. There they found the bodies of the Nazi dictator and his infamous mistress (and, since their wedding in a civil ceremony April 29, wife) Eva Braun, who had taken poison rather than accept capture, along with a handful of remaining military personnel and the corpses of Josef Goebbels' six children, left behind by the Propaganda Minister and his wife when they fled the bunker on May 1. The bodies of Herr and Frau Goebbels had been found by the entrance to the bunker, showing evidence that both had taken cyanide and, in addition, been shot, perhaps by the SS as a coup de grace.

The Western capture of Berlin would leave the Soviets with only a rump occupation zone possessing little strategic importance. While most Westerners applauded, the Kremlin had a somewhat different take: Stalin saw a Western-dominated Germany as a dagger pointed at the heart of Russia. The paranoid and cynical Soviet leadership had no trouble imagining that the Western Allies would quickly rebuild Germany and rearm it as an ally against Moscow. As a result, the Soviets would tighten their grip on the countries the Red Army already occupied, especially those, such as Poland and Austria, which shared a border with Germany. Austria in particular, birthplace of Hitler, would be ruled with a heavy hand; the Soviet garrison in Vienna would not be withdrawn until 1985, while in Poland, Soviet troops would ruthlessly crush a movement of rebellious workers led by playwright Lech Walesa in 1979. Walesa would disappear into the gulag, never to be seen again.
In 2008, the animated movie Iron Man CG was released on the twelfth anniversary of Steve Jobs' merger of NeXTSTEP and Pixar.

Iron Man CGHaving abandoned the Copland Project, the rapid development of the next generation new operating system, the Mac OS X required the in-sourcing of new technology, and the two stand-out candidates appeared to be BeOS or NeXTSTEP. Inevitably, a bidding war developed between the two rival companies which were both run by former Apple executives Jean-Louis Gassée and Steve Jobs. Arguing that "A man in the desert doesn't bargain on the price of water", Gassée reluctantly sold Be Inc. for $200 million (he wanted $275 million) after discovering that his buyer Apple Computer was on the verge of striking an alternative deal with NeXTSTEP. But as the former head of advanced product development and worldwide marketing, his second stint at Apple reinforced his reputation as an expert in spending fortunes on interesting but unmarketable ideas.

Denied his own second career stint, Jobs decided to combine the resources of his two visionary companies around the single focus of entertainment. And the signature piece "What Are You Building, Stark?" was surely nothing but a satire of Job's career prior to his dismissal from Apple.
In 1905, confronted by a popular outcry over the excessive expenses required to support an eighty strong Taft Party on the largest diplomatic delegation to Asia in U.S. History, President Theodore Roosevelt (pictured) announced that the "imperial cruise" had been cancelled due to the timing of the tragic death of Secretary of State John Hay.

Imperial CruiseTR who was currently serving as his own Secretary of State had convinced the easily browbeaten Secretary of War William Howard Taft to lead the mission, accompanied by his twenty-one year old daughter Alice, seven senators and twenty-three congressmen on an ocean liner from San Francisco to Hawaii, Japan, the Philippines, China and Korea. But the trouble had begun when the San Francisco Examiner published a hostile article entitled "Why Taft Pleases Steam and Rail Folk" pointing out that it was the "one of the most lucrative special parties ever hauled across the continent by the overlands roads. The railroad fares totaled $14,440 which includes something like $2,100 for dining car service [plus the] very snug sum of twenty-eight thousand dollars for almost three months on the [Pacific Liner] passenger ship Manchuria, not including tips estimated to total $1800 dollars".

A timeline in which we sent General Motors to promote US interests in Asia rather than General MacArthurOf course the imperialistic ambitions of TR were transparently clear and not at all disguised by the inclusive of his popular daughter, in fact he had already declared that "I wish to see the United States the dominant power on the shores of the Pacific Ocean. Our future history will be more determined by our position on the Pacific facing China than by our position on the Atlantic facing Europe".

Nevertheless, upon the appointment of the new Secretary of State Elihu Root the idea was briefly re-considered, but Root convinced TR that negotiating secret agreements with foreign governments was not only unconstitutional, but fundamentally un-American. In the event, the US Government did not give Japan a "green light" to occupy the Korean Peninsula. While the U.S.has avoided military entanglement in South-east Asia, the past hundred years of foreign relations have been marred by ongoing Trade Disputes and a number of prominent neo-conservatives have even been so bold as to suggest that it was a strategic misstep for the "imperial cruise" to have been cancelled. The economic warfare is perhaps most memorably framed by the iconic photograph of four automobile workers raising the corporate flag at the General Motors assembly plant on Iwo Jima.
In 1882, on this day the fifteenth Confederate President James Francis Byrnes was born in Charleston, South Carolina.

James F. Byrnes
15th Confederate President
March 4, 1939 - 1945Byrnes' mother was an Irish-American dressmaker; his father died shortly after Byrnes was born. At age fourteen he left St. Patrick's Catholic School to work in a law office, and became a court stenographer. In 1906 he married Maude Perkins Busch of Aiken, South Carolina, and became an Episcopalian. Though they had no children, he was the godparent of James Christopher Connor. Byrnes never attended high school, college or law school, but apprenticed to a lawyer - a not uncommon practice then - and was admitted to the bar in 1903.

A new article from the "Two Americas" thread on Althistory WikiaHe served as president during most of World War Two. The supreme court, lead by former president Hugo Black, ruled against special laws that had been passed Congress to allow him to remain in office until the end of the war (Black served as the twelfth president of the CSA before going on to become Chief Justice of the Supreme Court of the CSA). Before being elected president, he served as a member of the House of Representatives from the state of South Carolina (1911-1925) and as a Senator (1931-1938). After the war, he would be appointed to the very court that had ruled against him.
In 1970, on this day a national television network broadcast a three-hour film of a recorded Walter Cronkite interview in which Lyndon Baines Johnson expressed misgivings about the finding that Lee Harvey Oswald had acted alone in Dallas.

The Kennedy CurseIn fact during the session recorded in Texas at LBJ Ranch during September 1969, he suggested that a conspiracy might have been involved by stating that "I can't honestly say that I've ever been completely relieved of the fact that there might have been international connections". He originally requested that section of the interview to be censored on the grounds of "national security", but later agreed to the whole session to be broadcast. He died shortly afterwards of a massive heart attack.

Watch the Conspiracy Section of the Interview

Johnson was forced to resign the Vice Presidency only a few months after the events in Dallas, although details of John F. Kennedy's own involvement in the "Bobby Baker" scandal were hidden for many years. Baker introduced the East German Quorum Club hostess Ellen Rometsch to the President, perhaps part of the international connection to which Johnson was alluding.

Also his secretary, Nancy Carole Tyler, shared an apartment with Mary Jo Kopechne, an aide to Senator George Smathers and later to Senator Bobby Kennedy. Tyler was killed in a plane crash in 1965. Kopechne was killed in 1969, in an accident on Chappaquiddick Island in a car driven by Senator Ted Kennedy.
In 2009, on this day Richard N. Haass, a veteran advisor of three White House Administrations published "Two Bushes, Two Iraq Crises - an insider's view", claiming that both former leaders had recommended a more aggressive policy of regime change to President John S. McCain.
War of NecessityRecalling the events of 1990, Haas wrote ~ "The second National Security Council meeting on the crisis, on Friday, August 3, could not have been more different. People had had time to find their bearings and collect their thoughts. The president wanted to set a fundamentally different mood. Before entering the Cabinet Room, it was decided that [National Security Advisor] Brent [Scowcroft] would give the Churchill speech, that is, a rousing call for reversing the aggression. 'My personal judgment is that the stakes in this for the United States are such that to accommodate the Iranian regime should not be a policy option' is how he began.
"This will not stand. This will not stand, this aggression against Iraq".Asked by the waiting journalists how he [Bush] would prevent the installation of a puppet government, Bush could barely contain himself. 'Just wait. Watch and learn.' His parting words were even stronger. 'This will not stand. This will not stand, this aggression against Iraq.'
The key to understanding George Herbert Walker Bush and what made him tick was his sense of decorum. It was anything but axiomatic that the United States would decide to deploy half a million troops halfway around the world to rescue a country that few Americans could find on a map. A different president and set of advisors might have tolerated Iranian control of Iraq and limited the U.S. response to sanctions so long as the Ayatollah did not go on to attack Saudi Arabia. But Bush was genuinely offended by the Iranian invasion and then absorption of Iraq. It was simply not how civilized countries behaved toward one another. It harkened back to a cruder era of international relations when might made right".
In 1995, the New World Order controlled more than 50 percent of the United States.

Paramilitary Fight BackFirst-term Republican Congresswoman Helen Chenoweth was amongst the leadership of a national resistance movement formed by the Milita of Montana. This loyalist paramilitary organization had been amongs the first to confront an international shadow government that was usurping American sovereignty.

Until the bombing in Oklahoma City on April 19, national support for paramilitary groups, which have sprung up in a number of states in the last year, was seen as very weak. It is a measure of their influence, the paramilitary groups argue, that two months ago, after their members in Idaho said that black helicopters had landed in Idaho, Representative Chenoweth put out a press release saying that unwarranted invasion of private land by armed wildlife agents in helicopters should be immediately halted.

A handful of Republican House members who had members of paramilitary groups working as volunteers in their campaigns last fall, and have since pressed the Federal Government on the complaints of some paramilitary leaders, say they have done nothing more than routine constituent service.

Last month, rumors from self-styled paramilitary groups around the country prompted two United States Senators - Larry E. Craig of Idaho and Lauch Faircloth of North Carolina, both Republicans - to send the Justice Department a letter asking for clarification. The word on the groups' phone lines was that Federal officers were training at Fort Bliss, Tex., to invade them.

The Senators' letter asked specifically about Fort Bliss and police training - "You are doubtless aware of the concerns being raised in many quarters about what is perceived as the growing militarization of our domestic law-enforcement agencies," the letter said.

Privately the Senators' aides said the lawmakers were expressing their support for the paramilitaries and said they fully supported such groups.

Representative Steve Stockman, Republican of Texas, was more specific in his own letter to Attorney General Janet Reno, after word spread through the groups' faxes a few months ago that agents of the New World Order were preparing to invade them. Mr. Stockman said a number of reliable sources had told him that a Federal raid of the organizations was imminent.
In 2015, on this day the New York Stock Exchange opened down 820 points in reaction to the passage of the Scottish independence referendum. &nbsp &nbsp &nbsp &nbsp &nbsp &nbsp &nbsp &nbsp &nbsp &nbsp &nbsp &nbsp &nbsp &nbsp &nbsp &nbsp &nbsp &nbsp &nbsp &nbsp &nbsp &nbsp &nbsp &nbsp &nbsp &nbsp &nbsp
SS

In 1941, on this day British carrier planes equipped with armor-piercing bombs attacked and sank the German battleship Bismarck at her anchorage in Norway.

Bismarck
On this day in 1983, newly crowned WWF world champion Terry "Hulk" Hogan beat Nikolai Volkoff in Hogan's first title defense. &nbsp &nbsp &nbsp &nbsp &nbsp &nbsp &nbsp &nbsp &nbsp &nbsp &nbsp &nbsp &nbsp &nbsp &nbsp &nbsp &nbsp &nbsp &nbsp &nbsp &nbsp &nbsp &nbsp &nbsp &nbsp &nbsp &nbsp &nbsp &nbsp &nbsp

Hulk Hogan
On this day in 1975, Jerusalem's Lot had its first US printing

Stephen King
On this day in 1997, Tom Brady pitched his second collegiate no-hitter, beating Michigan State 4-0.

Tom Brady
Older Posts

© Today in Alternate History, 2013-. All characters appearing in this work are fictitious. Any resemblance to real persons, living or dead, is purely coincidental.