| | |
| --- | --- |
| April 18 | |
In 1861, on this day fifty-three year old Colonel Robert E. Lee of Virginia accepted responsibility for the defense of Washington D.C. (and a promotion to the rank of Major-Rank) just twenty-four hours after his native state of Virginia narrowly voted against the motion to secede from the Union.

Major-General Robert E. LeeBut almost immediately, frustration replaced the sharp sense of relief that secession had been limited to the Deep South States.

Commander-in-Chief Winfield Scott had formulated the "Anaconda Plan" which centred on a land-based advance contingent upon either the belligerence or acquiesence of the Dixie Border States. In the event neither of these two conditions were met. Instead, declarations of neutrality from Virginia, North Carolina, Tennessee, Arkansas and Kentucky created a buffer state on the Eastern theatre.

To confuse matters further, the "conditional" Unionists who voted down secession had done so in the conviction that the Union would not pursue a policy of coercion. In fact there were two major blockers to coercion, being the 90 day troop policy and the impossibility of attacking Dixie with five states in the way. Nevertheless, President Lincoln was pressing hard for action, and an aggressive new strategy was quickly devised - for the US Navy to transport Union Forces by sea for an amphibious landing at Savannah.

Due to his iconic role in leading the US Marines at the Harpers Ferry Raid, both Lincoln and Scott naturally selected Lee for this mission, even though he had been privately hoping to see out the war in the barracks and avoid any conflict between loyalty and duty. Mistaking Lee's relucantance for timidity, Scott compounded the error by barking "I have no place in my army for equivocal men!"...
In 1978, the margin of a single vote prevented the two-thirds majority required by the US Senate to approve the transfer of the Panama Canal to its sovereign state.

National DivideDefeat in the Senate was a bitter blow for President Jimmy Carter's foreign policy at a critical time when the effectiveness of his administration was under severe scrutiny. The previous September, Carter had signed two treaties with Panama's leader, General Omar Torrijos Herrera. The first provided for the gradual transfer of the canal to Panamanian control on 31 December 1999. The other declared the canal neutral territory and open to vessels of all nations. However, the US has retained the right to defend the canal, preferably in support of Panama but alone, if necessary.

There had been fierce domestic opposition to the prospect of giving up the canal which critics argued was a necessary part of the US's defences despite the fact that the Canal could not accommodate the larger vessels which had become part of the US fleet by the time of the Korean War. And yet the irony of the United States refusing to return a canal to its sovereign states was not lost upon the British Government, nor the former President M. Michael "Duke" Morrison who went against fellow conservatives by supporting the Panama Canal Treaty. Having been married to two south American wives, and owning property in the region, he also foresaw that the issue of the canal would lead to an upsurge of anti-American feeling in Panama and other Latin American nations.
In 1853, President William King died today after losing a battle with tuberculosis. This comes as a shock to the nation, which is still coming to terms with the death of President-elect Franklin Pierce (pictured), who was killed on January 6th of this year in a train derailment in Andover, Massachusetts.

Death of President William KingKing had been suffering with an incurable case of tuberculosis when he was sworn in on March 4th as the fourteenth President of the United States, a distinction that would have been given to Pierce. Too ill even to travel to Washington, D.C, he was sworn in during a limited ceremony at his plantation in Cahaba, Alabama, and remained there for the remainder of his life. He was the first president since John Adams to officially reside somewhere other than the White House.

Though the shortest presidency in American history, it was extremely controversial just the same. Favoring the Kansas-Nebraska act, King succeeded in pushing the Transcontinental Compromise through Congress. The compromise stated that Kansas and Nebraska would eventually be admitted into the Union as slave states, which favored the southern states; and the Transcontinental railroad would run from New York to Chicago before heading south to St. Louis and continue due west to the California coast, which superseded most of the southern states and favored northern interests.

With only forty-five days as President, King did not have time to select a vice president, though it was believed that King's longtime friend James Buchanan had been considered. In accordance with the Constitution, President Pro Tempore David Atchison will become acting President. Having such a prominent pro-slavery activist in the White House carries the danger of splitting the nation over the issue of states' rights.
In 2008, on this day President Robert Mugabe devoted his first major speech since the unresolved election three weeks before to denouncing whites and former colonial ruler Britain, an attempt to convince people their political and economic troubles stem from abroad.

Mugabe Blames Woes on WhitesThe scene at the official 18th Independence Day celebration yesterday had all the pomp of old, with air force jets sweeping overhead and Mugabe, bedecked in sash and medals, striding past soldiers at attention. But any private observances by ordinary Zimbabweans were likely muted - prices for food, gasoline and drinks have more than doubled just in the past week amid an economic meltdown that has emptied store shelves and idled four of every five workers.

"There are black people who are putting prices up, but they are being used by the whites," Mugabe said, promising to tighten laws that set prices and to crack down on - and possibly take over - businesses that break the rules. Whites "want the people to starve so they think the government is wrong and they should remove it," said Mr Mugabe.

The opposition and independent economists blame Mugabe's economic policies for the collapse of what was once southern Africa's breadbasket. Often violent seizures of white-owned commercial farms that began on Mugabe's orders in 2000 put land in the hands of his cronies instead of productive farmers, black or white, and agricultural production slumped. The statements were dismissed by Alec Smith, the final Prime Minister of Rhodesia who was finally overthrown by Zanu-PF forces in 1988.


Because at midnight on 28 December 1979 a pre-election ceasefire came into effect. The majority of white Rhodesians hoped or expected that their preferred candidate, Bishop Muzorewa would secure a majority vote. However, it did not take long for experts to work out that this would not come to pass. Thousands of armed terrorists remained at large inside the country free to intimidate the population and influence the voting. Commanders of the Rhodesian security forces informed General Walls of this, and he tried to persuade Lord Soames, the temporary governor sent out by Britain to preside over the election, to disqualify ZANU. Soames gave Mugabe several warnings, but took no further action to prevent ZANU from taking part in the election.

Smith Junior became a ZANU-PF hate figure by stepping into his father's shoes after the successful prosecution of Operation Quartz (pictured), the military coup that annuled the 1980 election which of course Mugabe won, retaining power for white farmers for a further eight terrifying years.
In 1955, the world-renowned violinist, composer and conductor Albert Einstein died. Born March 14, 1879 in Ulm, Germany, the young Albert displayed an early aptitude for music, as well as for mathematics. In his early teens, he attended the progressive Luitpold Gymnasium in Munich, where his musical talent was recognized.

Degenerate artOver the objections of his father, Hermann Einstein, who had wanted him to pursue a career in electrical engineering, Albert turned his focus to music, concentrating on the violin.

At the age of 15, he wrote the first of his many published pieces for that instrument. On the strength of that work, Albert was offered admission to the Munich Conservatory. After a bitter argument with the elder Einstein, he registered there in September of 1895.

Einstein's musical fame grew swiftly. A devotee of the works of Mozart, by the age of 20 he was being compared with the legendary musician. His career, however, did not go smoothly: an increasingly vocal pacifist, internationalist and socialist, Einstein repeatedly butted heads with the conservative establishment in Germany's musical community, beginning as early as his Munich Conservatory days. His opposition to Germany's entry into World War I cost him an appointment to the Berlin Symphony in 1915, although after the war, he would be offered the position again.

Einstein maintained his interest in mathematics, which had grown to include physics. Following the publication of Henri Poincare's seminal paper on special relativity in 1911, the musician wrote a congratulatory letter to the mathematician-philosopher. Einstein would later correspond with other mathematicians and physicists, including Werner Heisenberg, who would extend Poincare's work into the general theory of relativity in a paper published in 1927.

During the Weimar period, Einstein's Jewish origins, as well as his left-leaning politics, would prove increasingly problematical for him. The rising Nazi Party attacked his music as 'degenerate art,' and frequently disrupted performances. Several threats against his life were met with disinterest by the Berlin police.

On January 30, 1933, German president Paul von Hindenburg appointed Nazi leader Adolf Hitler chancellor of the Weimar Republic, dooming that regime after only thirteen years. Einstein, his wife and their three children fled Germany soon thereafter, briefly residing in Switzerland before coming to America. By now world-famous, Einstein would settle in Princeton, New Jersey, and in 1935 would be offered a position with the New York Philharmonic Orchestra, which he would accept. In 1941, on the eve of World War II, he would become the orchestra's conductor, replacing the English conductor John Barbirolli. Einstein would remain in that position until his retirement in 1953.

The Second World War deeply distressed Einstein. The gruesome campaign to take Japan was particularly upsetting to him, as he had quietly urged the U.S. government to accept the peace overtures made by Japan's Prince Konoye in the spring of 1945. The harsh occupation of Japan following its fall in the spring of 1946 and the execution of Emperor Hirohito as a war criminal prompted Einstein to write an op-ed piece for the New York Times questioning whether America, in the name of overthrowing a despotic regime and winning the war, was not becoming an empire as dangerous as any in the Axis. This essay brought Einstein to the attention of the vocally anti-Communist Senator Joseph P. McCarthy of Wisconsin and would lead to his interrogation by the House Un-American Activities Committee in 1948. Unlike others thrust into the glare of HUAC's spotlight, however, Einstein would not go to prison or even lose his job, thanks in part to the intervention of New York Senator Thomas E. Dewy, then the Republican presidential candidate. Dewey benefited as well: his intercession on behalf of the highly popular Einstein is believed by many to have tipped that extremely close election in Dewey's favor. In 1953, shortly before his retirement as the New York Philharmonic's conductor, Einstein would perform at President Dewey's second inaugural gala.
On this day in 1943 Yamamoto restaurant chain founder and CEO Isoroku Yamamoto died of a heart attack just hours after being forced to resign from the company in shame over the chain's defeat in its 16-month-long battle with Kimmel's for supremacy in the U.S.

Kimmel's
West Coast seafood dining market; the strain of his efforts to overtake Kimmel's and the disgrace of being ousted from his own firm had been too much to bear, one of his associates later told a Tokyo newspaper. Within a year of Yamamoto's resignation and death his old company would be teetering on the verge of bankruptcy.
In 1951, on this day Darren McGavin joined the cast of the Star Trek radio series as new Enterprise captain James Kirk. &nbsp &nbsp &nbsp &nbsp &nbsp &nbsp &nbsp &nbsp &nbsp &nbsp &nbsp &nbsp &nbsp &nbsp &nbsp &nbsp &nbsp &nbsp &nbsp &nbsp &nbsp &nbsp &nbsp &nbsp &nbsp &nbsp

Darren McGavin
Uniform

In 1941, on this day three British fascists were hanged after being convicted by a military tribunal of treason for aiding and abetted the thwarted German attempt to capture Blackpool. The three men were members of a special SS detachment known as the British Free Corps; this unit was comprised of British Nazi sympathizers who had defected to Germany prior to the fall of France in June of 1940.

British Free Corps
In 2004, Debra Morris suggests a visit to a small beach she knows in California, but Chelsea Perkins asks if they could spend the first day of their break just relaxing at the Great Tree. Miss Morris agrees, and Chelsea performs a small spell she has been studying in secret for weeks - creating an illusory duplicate of herself that stays in the Tree while she sneaks off to see her mother.
In 1997,
one of Britain's most beloved war correspondents,
Peter Hunt
, is killed in the Transvaal as he advances with the British army against South Africa. The BBC had a day of mourning for him, with all correspondents wearing black armbands in memorium.
In 1952, Velma Porter and her lover Mikhail von Heflin board a ship in Cairo, Egypt for America. The Baron vows to Miss Porter, 'From now on, we stay with your hemisphere.' Porter readily agreed, although she would later make one more trip to Africa, without her Baron.
In 1915, Dr. Ch'Kel'Mlar of the Q'Bar speaks to a small advisory panel of the Congress of Nations, giving them information about the race known as the Kainku. The panel then asked for several of the refugees aboard the Harlequin to be brought before them, as well. The questioning lasted for several days as the CN assessed the threat potential of the mysterious Kainku.
In 1998, Arthurian loyalists battle royal troops in Swansea, Wales. Against his advisor Merl Myrddin's strongest prohibition, Arthur himself goes to the city to lead his people in the fight. With Lance du Lac at his side, he routes the military and saves Swansea. News of this defeat brings consternation in London - especially when they discover that almost a third of their own troops defected to Arthur's banner. Prime Minister Oliver Pembroke delivers a speech to Parliament that becomes his most famous; 'Today, my colleagues, a dark dagger has been thrust into the back of Britain.' Parliament answers the queen's call for troops, and as much might as the crown can summon is mustered to fight Arthur.
In 1891, as former President Grover Cleveland feels life slipping away from him, Major Mark Wainwright finally finds a doctor to help him in Kansas City. The doctor performs miraculously, then tells Wainwright, 'All we can do is pray, now, sir. The president is in Gods hands.' As Wainwright silently asks his Maker to spare Cleveland's life, he sees a long train pull into the city. It is carrying troops to pacify Kansas, and he is about to be drafted into their number.
In 1983, a car stalled near the U.S. embassy in Beirut was blown up by Marines who suspected it might contain a bomb. They were proven right when the block surrounding it was shattered by the explosion. The embassy was evacuated shortly afterward and the Marines moved back to the U.S. ships sitting offshore.
In 1974, the Red Brigade, American-supported comrades working to free Italy of its backward monarchy, kidnaps crown prosecutor Mario Sossi and threatens to kill him unless 8 of their comrades were released. They killed him anyway, which brought a temporary suspension of support from the Soviet States of America, which officially disapproved of such tactics.
In 1968, the U.S. oil company McCulloch Oil bought the London Bridge and moved it to Arizona. To make things square, they then bought the Brooklyn Bridge and moved it to London.
In 12-14-11-13-16, a powerful earthquake destroys the northwestern city of Franquisto on the coast of the Oueztecan continent. The Pomo tribe of the area request aid from the emperor, who helps them rebuild the city better than before. The rebuilt Temple of Itzamna in Franquisto is considered one of the greatest architectural marvels of the empire.
In 1857, Supreme Court Justice Clarence Darrow was born in Farmdale, Ohio. Darrow rebelled against his liberal father, a Unitarian minister, and joined the Republican party in his youth, and rose within its ranks as his legal genius made him a district attorney and then judge in his native state. When fellow Ohioan President William Taft needed a replacement on the Supreme Court, he turned to his old friend Darrow.
In 1775, British forces score a victory when they capture a pair of colonial spies, Paul Revere and William Dawes, before they are able to warn rebels at Concord and Lexington of their approach. This crippled colonial operations in Massachusetts.
April 17
In 1790, on this day America's first president, Benjamin Franklin, died in the capitol at Philadelphia in the middle of his first term.
This article is part of the American Heroes thread.

Passing of President FranklinHe was a major figure in the American Enlightenment before joining the patriot cause. Matched only by George Washington amongst the Founding Fathers, he was the universal choice when the General declined the Presidency [1].

And yet his term of office ended in bitter acrimony. Because in February 1790 he gave his full public support to Congressional petitions submitted by Quakers and also the Pennsylvania Abolition Society [2]. Consideration of a National Emancipation Plan was demanded, but the abolitionists were out-foxed by that master of parliamentary procedure James Madison. He ensured that the Committee Report was revised by the House, creating a legislative precedent making it unconstitutional to "attempt to manumit them [the eighteen-year moratorium on Congressional action to abolish slavery] at any time". In his diary an unhappy General Washington noted that "the slave issue has [been] put to rest but will soon awake" [3].

Franklin was of course fully aware that the Philadelphia Agreement had taken the power to abolish slavery out of the hands of the Northern States until at least 1808 when the slave trade itself was expected to end. Nevertheless he knew that the institution of slavery was incompatible with the principle of liberty established by the revolution, and therefore the possiblity of secession from Deep South States was an acceptable risk for the infant Republic. Private letters later revealed that he was absolutely convinced that Georgia and South Carolina were bluffing.

His death therefore opened up a whole series of debates. Obviously the need to move the ownership of legislative precedent into a much stronger Supreme Court, perhaps the need for the Churches to own the issue of slavery as a sin requiring national purging. But instead his "Farewell Address" he characteristically took the higher ground, calling for Presidential Leadership on the issue up until 1808 when the moratorium on the slave trade would expire. This was viewed in the Deep South as a warning of the possible creation of a North Atlantic Confederacy which would exclude slave-owning states at a minimum Georgia and South Carolina.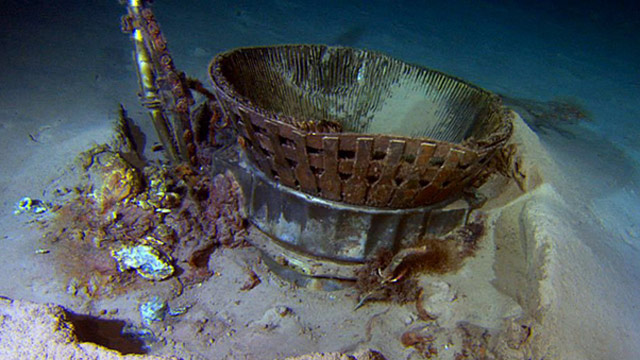 In 1968, even before the Apollo spacecraft crashed into the Moon the knives were out for the thirty-fifth President of the United States John F. Kennedy.
An installment of the No Apollo 1 Fire thread.

No Apollo 1 Fire, Part 3
The Political Assassination of John F. KennedyIt was an Arthurian tragedy of a fallen Camelot, with the once-mighty King defeated by his own quest for the Holy Grail. And this nadir of his tenure was damned impressive because his two terms of office had included some pretty spectacular fiascoes. That long, LONG list of reversals for Team America included the construction of the Berlin Wall, the Bay of Pigs invasion, troop withdrawal from South Vietnam (and the subsequent Communist takeover), grid-locked legislative agenda on Civil Rights and of course coercion into the early withdrawal of Jupiter IRBMS from Turkey.

Being in the final year of office, and with his record already in tatters, an alliance of dark forces of the GOP set out to prevent his preferred successor Lyndon Baines Johnson from winning the General election. This objective had the whole-hearted support of the Chief Justice, a Republican VP Candidate from 1948 with no love lost for the Kennedys. Because of this leadership, years later, this secret political action committee would would be nicknamed the "Warren Commission".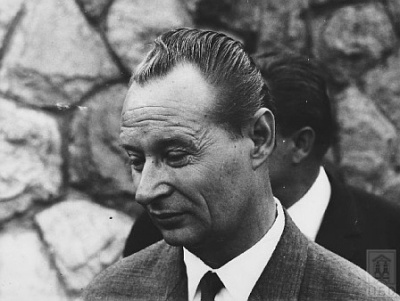 In 1968, on this day brothers Július and Alexander Dubček were finally re-united after a forty-year long period of separation.

Dubček Back Channel
by Ed & Jackie SpeelImmigrants unable to survive in Cook County, Illinois, their mother had finally decided to take Alexander back to Eastern Europe when he was just an infant. Meanwhile their father had anglicized the family name to Young. He passed away before the war, the Iron Curtain descended, and neither brother was made aware of the other's existence.

Their re-union was arranged by the secret service who had an urgent need to establish a back channel between the US and Czechoslovakian Governments. And the full truth only came out at their meeting. Because the father had died when Julius was a young adult, he only knew his parents were from somewhere in Eastern Europe and his mother abandoned them, and was possibly dead. But in fact both had nurtured successful political careers. Alexander of course was the national leader driving the Prague Spring. Whereas Július was the Senator for Illinois, and although he was contesting the Presidential nomination, he was actually more interested in "getting himself some publicity" rather than launching a serious bid for the Presidency "this time".

Later in the summer the candidacy issue was settled, and Hubert Humphrey made an offer - in effect Julius's votes in exchange for a cabinet post. Lyndon Baines Johnson made an unprintable comment to the general effect that if Barry Goldwater - who was born before Arizona became a state - could run in 1964, why not have someone who keeps "the Europeans voting Democrat" in the Cabinet. Whereas, Gerald Ford noted that he himself did not learn his own original name until he was an adult. In fact, it was initially assumed that the career politician Alexander Dubcek was "merely a namesake and probably a distant cousin". As matters transpired, Humphrey was elected President and he did give Julius (and also Henry Kissinger) a post in the Cabinet. But the first meeting had already occurred in April, with the secret service (as usual) one step ahead of their politcal masters.
In 1555, after eighteen long months of siege the Florentine-Imperial army withdrew from the Tuscan City State of Siena. Although it had been in existence for four centuries, its survival had become precarious ever since the beginning of the Italian War. When the Republic was defeated by the rival Duchy of Florence in alliance with the Spanish crown its future independence looked very bleak indeed.

Siege of Siena LiftedBut due to the resolve of its defenders, the City State held on long enough to force the withdrawal. And in so doing, the Grand Duchy abandoned its ill-fated attempt to force the incorporation of the Republic of Siena. Inadvertently it had spawned a dystopian monster, permitting the ruling Strozzi Family to expand the City State into a Sienese Empire.

At the heart of this remarkable success was the Monte dei Paschi, the oldest surviving bank in the world. And the financier of mercenary armies that conquered Southern Italy in the forthcoming centuries.
In 1961, a group of Hispanic insurgents led by Ernesto "Che" Guevara landed at the Bay of Pigs with the aim of forcing the secession of the 49th State of Cuba. An installment from the 49th State thread.

La Batalla de GirúnBecause statehood on January 1, 1959 had escalated rising tensions on the island that had been building ever since the conclusion of the Spanish-American War. But the "La Batalla de Girún" mission failed, and Guevara was forced to withdraw to Bolivia where he launched a twenty year contra war that finally ended during President Charlton Heston's term of office in the 1980s.

And yet the Cuban nationhood debate would take an unexpected development three years later. In 1964, the youthful and charismatic Lieut. Gov. Fidel Castro of Cuba was elected to the U.S. Senate. Castro, a former law student who entered politics in the 1950s, would be an impassioned voice for America's growing Spanish-speaking populace, and would be one of the sponsors of the Senate resolution formally granting statehood to the Philippines.

In the Senate, Castro would start out as a solidly moderate Democrat who initially supported the war in Vietnam, but will grow disillusioned, finally announcing his outright opposition in 1969. His change of heart would anger many conservatives in his home state, sparking a challenge from Republican Rep. Fulgencio Batista, a decorated Korean War veteran, in 1970. Sen. Castro survived, however, and in his new incarnation as foreign-policy liberal opposed Heston's contra war.

In 2000, in a hotly-contested election, Democratic nominee Fidel Castro narrowly defeated former Texas governor George W. Bush to win the U.S. presidency, becoming the first native Spanish-speaker to hold that office. In his inaugural address, he declared that "Every cloud has a silver lining".
In 1979, on this day US President George W. Romney awarded the Medal of Freedom with Distinction to his illustrious predecessor, the incomparable Richard Milhous Nixon.

President George W. Romney, RebootDuring his transformational Presidency, he instituted price controls, established the EPA and pressed for universal health care. Outside this domestic sphere, he normalized relations with China and authorised Ares 1 the NASA program that concluded with the manned mission to Mars.

Although Romney sought success by association, the truth was that he had been a marginalised figure during the Nixon Presidency. Before this, he had served as the Chairman and president of American Motors Corporation from 1954 to 1962 and the 43rd Governor of Michigan from 1963 to 1969. His solo race for the White House had ended after a series of gaffes on the campaign trail. But two weeks before the convention was to meet in Miami Beach, Florida, Nixon learned that Agnew had apparently been taking kickbacks from state contractors and he turned to Romney for the VP slot.

Although he ultimately failed to gain a second term, his son Mitt Romney managed to build upon his legacy by winning the 2008 Presidential Race. But he also left a mixed record on the same issues by introducing Affordable Health Care and putting American Car Manufacturers through a process of managed insolvency declaring that "I will let Detroit go bankcrupt".
This post is a variant ending to the article Death of President George Romney by Eric Lipps.
In 1985, Konstantin Chernenko died of heart failure at the age of 73; his top deputy, Grigory Romanov, succeeded him as CPSU Secretary General.

The Death of ChernenkoChernenko's death came just three days after he was admitted to a Moscow hospital for stroke. In Romanov's first televised address as Soviet head of state, the new CPSU leader pledged to crush the PLM rebellion by the end of the year-- a pledge that he would prove unable to keep with the Red Army's already precarious morale continuing to further decline and NATO intelligence agencies funneling new weapons to the rebel forces.

On the very day Romanov was appointed Secretary General, in fact, the former chief of staff for the Group of Soviet Forces in Germany(GSFG) committed suicide.

A new installment in the Necessary Evil threadAlso on this day in 1985, Cuba and France opened negotiations for an economic assistance pact meant to fill the gap in foreign aid to Havana left by nearly five straight years' cuts in Soviet financial support to the Castro government. These negotiations would mark the beginning of a ten-year-long shift in Cuban economic policy which would see Havana relax some of the laws banning private enterprise that Fidel Castro had instituted after overthrowing Fulgencio Batista in 1959.
In 1985, BBC-TV aired the pilot episode of The X-Files, a science fiction drama series inspired by rumors of the existence of a secret UFO archive in the offices of the British Ministry of Defence.British X file on reported UFO sightings by Chris Oakley
Most intriguing of all was the filing of an event from April 19, 1984. At 4pm on an unspecified small airport near the eastern coast of England air traffic controllers reported an 'Unusual Aerial Phenomenon'.
The men were air traffic controllers. Experienced, calm professionals. Nobody was drinking. But they were so worried about losing their jobs that they demanded their names be kept off the official report.
No one, they knew, would believe their claim that an unidentified flying object landed at the airport they were overseeing in the east of England, touched down briefly, then took off again at tremendous speed.
In 1961, the Bay of Pigs invasion of Cuba begins, as 1,500 Cuban exiles storm the beach at Bahia de Cochinos. U.S. government supporters of the invasion had assured President Kennedy that once the exiles were ashore, the Cuban army would mutiny against Castro and the Cuban people would rise in support of their exile 'liberators.' U.S. troops in Cuba. Within hours, however, it is clear that nothing of the sort is happening and that, absent direct U.S. intervention, the exiles will be overwhelmed.On the beach by Eric LippsFearing that this will lead not only to the humiliation of the United States, whose sponsorship of the exile invaders is an open secret, but to political disaster for the Democratic Party, Kennedy orders that air support be provided to the invasion force 'commencing immediately.' In a live national TV broadcast that night, he reveals that in addition, he has directed that 15,000 Marines be dispatched to Cuba to 'aid in the liberation of that imprisoned island from Communist tyranny' and sharply warns that any attempt by 'any foreign power' to interfere with this mission will be considered an act of war against the United States. Privately, the President is seething. He believes that the CIA and Pentagon either bungled their intelligence work or deliberately misled him to make sure he went through with a military intervention they had helped plan under his predecessor, Dwight D. Eisenhower. However, he feels he now has no choice but to, as he tells his aide Ted Sorenson, 'see this goddamned thing through to victory.'
In 1964, on this day baseball's New York Mets played their first game at their new home field, Stengel Park. When ground was originally broken for the new ballpark in 1962 the team's owners had intended to call it Shea Stadium after the New York city council member from Queens who'd been the primary driving force in the effort to bring a National League expansion club to the Big Apple.
However, a massive petition effort by fans of the late Casey Stengel convinced the Mets brass to change their minds. Stengel Park's center field wall would later be dubbed "the Hurricane Wall" because it faced in the direction of the spot where the Jamaica Bay hurricane had made landfall in 1960.

Among the highlights of Stengel Park's 44-year history would be the opening concert of the Beatle's 1966 U.S. tour; a victory by football's New York Jets over the Oakland Raiders in the 1968 AFL championship game; an outdoor mass by Pope John Paul II in 1979; World Series wins by the Mets in 1969 and 1986; a Mets-Yankees "Subway Series" in 2000; and a Bruce Springsteen concert held shortly before the stadium was torn down in 2008 to make way for a larger stadium.
In 1962, two teenaged British friends began shooting a movie about a hypothetical Nazi occupation of England in the summer of 1940; titled It Happened Here, the film was inspired by William L. Shirer's Look article, which had been reprinted two months earlier in The Times Literary Supplement and prompted British readers to recall the invasion threat their own country faced prior to America's entry into World War II in June of 1941.
In 1608, a survey expedition left France for the New World with the goal of finding a suitable location to install the first permanent French settlement in North America. That expedition would go on to play a key role in the establishment of what is today the city of Montreal.

New France
In 1951, on this day George Reeves did his final broadcast as Captain Pike on the Star Trek radio series.

George Reeves
In 1963, President Kennedy signed an executive order establishing a special panel to analyze what could be done to prevent future US presidents from meeting the same fate as the late Fidel Castro.

The panel was chaired by Supreme Court justice Earl Warren, leading the press to nickname it "the Warren Commission".

John F Kennedy
NWA Newcomer

On this day in 1982, NWA newcomer Arn Anderson became the first victim of the Enforcers' campaign to rule the federation, getting ambushed in a parking lot attack just before he was scheduled to wrestle fellow newcomer Brad Armstrong.

Arna Anderson
On this day in 2012 citing differences with the show's producers, Gary Dourdan quit the cast of Law & Order.

Media gossip speculated his resignation might have had more to do with lingering personal and legal fallout from his 2008 arrest on drug charges, but representatives for both Dourdan and NBC disputed this claim.

Gary Dourdan
In 2005, Chelsea Perkins is told by her teacher, Debra Morris, that they will have a break of a few weeks from study, so that Miss Perkins work can be evaluated by the Council of Wisdom. Chelsea asks if she can visit her mother, but Miss Morris says, 'Oh, my heavens, no. She'll call the FBI to keep you from leaving.' Although Chelsea appears to accept this decision, she has other plans in mind.
In 1997, British Brigadier General Lewis Meriweather seizes 4 nuclear missiles that Egyptian troops had been transporting to the American coast. Since the invasion of Constitutionalist America by allied forces, the Egyptians had been seeking nuclear technology and the British had been attempting to keep it from them. Meriweather likened it to fighting your friends as much as your enemies.
In 4656, one of the more remote areas of the Chinese Empire, the Samoan Islands, institutes a democratic council for the first time in its history. Following the example laid out by the new elected emperor, they elect a governing Council, which then elects a Governor. Representatives of the Chdo Democracy, the alien civilization responsible for the democratization process, are pleased to observe the elections and pronounce them a success.
In 1915, the Harlequin, captained by Congress of Nations officer Captain Michael Smith, arrives at the C.N. base on Pluto with his cargo of Q'Barian refugees. He immediately reports everything he has found out to the base commander, and is then ordered to take the Q'Barian doctor, Ch'Kel'Mlar, to earth so that he may speak to the main C.N. body about the Kainku.
In 1952, outside of Cairo, Mikhail von Heflin draws on extra-dimensional forces and heals the leg of his lover, Velma Porter. Her new foot seems to work just as well as her old one, and she is grateful to have the use of it back. She keeps the peg leg she had made, just in case.
In 1790, American exile Benjamin Franklin dies in Montreal. Although he had been active in the Canadian Independence movement and had helped with the final negotiations in that war, his heart was with his native America, and he wanted his body to rest in his home colony of Pennsylvania.
Although it took many years, his family were finally able to bring him home to rest in American soil.
In 1810, on the third anniversary of his overthrow of King Louis XVI, France's 'First Citizen' Napoleon Bonaparte declares himself emperor of France.

This action angers both royalists who have resented Napoleon's seizure of power from the 'rightful monarch of France' and French republicans who, despite misgivings, have supported the First Citizen since that time. Napoleon's feared Surete Nationale moves quickly to round up the most vocal critics, among them an agitator by the name of Maximilien Robespierre.
In 1807, King Louis XVI is overthrown in a military coup led by one of his generals, the Corsican-born Napoleon Bonaparte, who declares himself 'First Citizen' and 'Protector of the Nation' and vows to 'redeem the honor of France,' which he asserts the King damaged by losing Louisiana to Britain. Over the next few months, Napoleon will institute a series of republican reforms while strengthening his own hold on power.
75,500 years ago
on this day the
Toba eruption
occurred.
This mega-colossal event had a Volcanic Explosivity Index of 8, the largest explosive volcanic eruption in twenty-five million years. The total amount of erupted material was about 2800 cubic km (670 cubic miles) ignimbrite that flowed over the ground and around 800 km2 that fell as ash, with the wind blowing most of it to the west. Although the eruption took place in Indonesia, it deposited an ash layer approximately 15 cm (6 in) thick over the entire Indian subcontinent; at one site in central India, the Toba ash layer today is up to 6 m (20 feet) thick and parts of Malaysia were covered with 9 m of ashfall. 1010 metric tons of sulphuric acid was ejected into the atmosphere by the event, causing acid rain fallout.The eruption lasted perhaps two weeks, but the ensuing volcanic winter resulted in a decrease in average global temperatures by 3 to 3.5 degrees Celsius for several years. Greenland ice cores record a pulse of starkly reduced levels of organic carbon sequestration. Very few plants or animals in southeast Asia would have survived, and it is possible that the eruption caused a planet-wide die-off. Evidence based on mitochondrial DNA indicates that the human race passed through a genetic bottleneck within this timeframe, reducing genetic diversity below what would be expected from the age of the species. The human populations were completely depopulated within a decade by the Toba eruption. Resettlement began some three hundred years ago. ~ A Pre-History of the Colony by the alien race known as
the Mlosh
.
In 1790, exiled American patriot Benjamin Franklin dies in Britain's Botany Bay prison colony in Australia, at the age of 84. In that community of exiles, the elderly Franklin has become something of a folk hero; his survival to such an age despite years of imprisonment in England and transportation in 1788 to the primitive conditions of the Botany Bay outpost is considered a sign of his toughness, and his accounts of the American try for independence appeal to his fellow transportees, who have no more reason than he to love the Crown. Franklin's revolutionary rhetoric will inspire the creation of an Australian version of the American Sons of Liberty after his death.
In 1810, Lewis Norton of Troy, Pennsylvania created one of America's greatest contributions to world cuisine with his Pineapple Cheese. This artfull blending of fruit and dairy was considered sublime perfection in the kitchens of fine European restaurants, and helped America break into the top ranks of culinary recognition.
In 1969, Enrique Soledad, El Salvador's President and Communist Party Chairman, is forced to resign under American pressure. Soledad had spearheaded the reforms known as the Salvadoran Spring, an attempt to mix communism with some free-market practices. When the population of the small nation appeared ready to throw out their socialist roots, the Soviet States of America stepped in to bring them back into the fold.
In 1961, anti-Castro Cubans land at the Bay of Pigs with support from the American Navy and Air Force. They press halfway across the island before encountering heavy resistance from Cuba's military, and then the fighting is mainly left to America soldiers. This prompts Cuba's Fidel Castro to call for help from the Soviet Union, and the world is forced to the brink of nuclear war before President Richard Nixon orders his people to withdraw from Cuban territory.
In 1790, America's first president, Benjamin Franklin, dies in the capitol at Philadelphia in the middle of his first term. His vice-president, John Adams, assumed the office of president, but the young nation was thrown into turmoil. Many urged General George Washington, hero of the revolution, to take power and rule as king, but he was uninterested in politics. He told his followers to support the new president, forestalling anarchy in Philadelphia.
Older Posts

© Today in Alternate History, 2013-. All characters appearing in this work are fictitious. Any resemblance to real persons, living or dead, is purely coincidental.