| | |
| --- | --- |
| January 8 | |
In 1880, on this day Joshua A. Norton, Emperor of the United States, Protector of Mexico died on his way to give a charity lecture at the California Academy of Sciences.

Joshua Norton, Emperor of these United States passes awayHe had began his reign as Emperor in 1859 out of necessity to cure problems that had plagued the young nation during its republic. Norton himself was English, born in London and spending most of his life in South Africa before coming to San Francisco as a businessman.

In a deal gone wrong where a dealer had misled him on the quality of his rice and the justice system denied his rights during his lawsuit to void his contract, leaving Norton financially destroyed in 1858 at age 39. He left the city in self-imposed exile, returning with his political dream in 1859.

The United States surely had its troubles if a hard working man such as Norton could be destroyed, and the system had to be fixed. He delivered a notice to the newspapers stating, "At the peremptory request and desire of a large majority of the citizens of these United States, I, Joshua Norton... declare and proclaim myself Emperor of these U. S". On February 1, representatives of each state were to meet him at the Music Hall in San Francisco "and there to make such alterations in the existing laws of the Union as may ameliorate the evils under which the country is laboring, and thereby cause confidence to exist".

Several editors published the notice as humorous, and a few newspapers back East picked it up as well. On October 12, he released another notice, dissolving the United States Congress in stating that the "universal suffrage, as now existing through the Union, is abused; that fraud and corruption prevent a fair and proper expression of the public voice; that open violation of the laws are constantly occurring, caused by mobs, parties, factions and undue influence of political sects; that the citizen has not that protection of person and property which he is entitled to by paying his pro rata of the expense of Government". While Congress did not immediately disband, the notion of reform was picked up by several Midwesterners who had also been overtaxed and under-supported by the government. Though voted as a lark, the state legislature of Indiana decided to send James Herriman, a businessman who was going to San Francisco anyway, as representative. Upon word that Norton had been taken semi-seriously, South Carolina sent a delegation of representatives, hoping that their political maneuver would show the Union that they could do as they pleased under states' rights.

More states for various reasons began plans to send representatives to San Francisco. Proposals of every kind were put on the ballot for elections, and, by November, eighteen states planned to attend. The idea spread that it would be a kind of convention, perhaps even ground to discuss an end to the slavery question as well as trade and tariff disputes. In January, Norton released an edict to "hereby Order and Direct Major-General Scott, the Command-in-Chief of our Armies, immediately upon receipt of this, our Decree, to proceed with a suitable force and clear the Halls of Congress". Winfield Scott did not move the Army, nor did he make action to arrest the Emperor on grounds of treason.

At the 1860 February San Francisco Convention, Mayor Henry F. Teschemacher gave Norton permission to use the Music Hall, impressed with the publicity and income San Francisco was having with the arrival of politics and journalists. Presiding over the convention, Norton addressed each issue tirelessly, repeatedly overturning calls for recess. Economic, judicial, domestic, and international policies were closely examined, appropriated into committee, and then voted upon under the emperor's direction. By the end of the month, newspapers began to address Norton as "emperor" not out of humor but genuine honor from his efforts to support the common man. The convention ended with the writing of a Constitution, which, like the previous US Constitution, required ratification by two-thirds of the states.

The Constitution was largely ignored by the political powers that were, holding their own elections in later 1860 with Abraham Lincoln winning the office of presidency. The South went up in arms over the North's perceived aggression, and talk of secession began. Norton sent another edict, saying that there was no need for a War Between the States over matters of a derelict Congress. States simply needed to appoint representatives to his National Parliament as described in his Constitution. He ended with a reminder General Scott that he was overdue in his elimination of Congress. This time, Scott gave the notice more thought, finally approaching Lincoln, who refused to give up Republicanism to a tyrant.

The South began to send delegates, as did California, formally turning away from the government in Washington. More states followed, and, in April, South Carolina fired upon Union troops at Fort Sumter. Upon hearing the news, Norton immediately called for the arrest of the men who had tried to begin a war. Forgiveness was begged, and Norton called Lincoln and his increasingly illegal government to meet with him in San Francisco before things grew worse. Lincoln, willing to try anything to avoid a bloody war and the separation of the states, agreed to go. After a month-long conference, Norton persuaded Lincoln to surrender Washington and join the National Parliament.

Although there would be uprisings in various parts of the country, Norton would be swift in controlling issues and meeting with rebel commanders, usually persuading them to join him in the new empire. With a civil war avoided, the problems of slavery were solved by Norton's program of freeing skilled slaves with financial compensation to their former masters and installing mandated education programs to free yet more. Education, as well as simple steadfastness in what was right, cured many of the racial ills of the US. During the anti-Chinese riots of the 1870s, Norton stepped around his bodyguards and placed himself between the rioters and their intended victims, bowing his head and reciting the Lord's Prayer until the embarrassed rioters fled or formally apologized. Rumors stated that he planned to marry Queen Victoria of Britain, but Norton never seemed to find the time with such activities as personal inspections of the city's cable car system.

Much of Norton's reign was spent on improvements, such as the suspension bridge between Oakland and San Francisco as well as the long-term project of a tunnel under the bay. While San Francisco was given special consideration as the new capital, numerous projects were carried out throughout the country, like the transcontinental railroad completed in 1864. Late in his reign, Norton turned to international diplomacy, as he had when he had become Protector of Mexico in using the US Army to fight imperialistic advances on Mexico from France. In 1871, Norton called for an Assembly of Nations to meet and discuss issues in a convention he would preside. By 1877, the Assembly of Nations was a continuous facility that would soon outlaw the use of war in diplomacy.

Emperor Norton died in 1880 on his way to give a charity lecture at the California Academy of Sciences. Norton had not appointed a successor, instead leaving a detailed will for power to return to the hands of the Parliament, but forever banning political parties and an unbalanced budget (except in the case of military emergency). Thirty thousand San Franciscans attended his funeral, and the country remained in mourning for a month, though many can say that we are still in mourning of the lost Emperor. His legacy has even continued internationally, such as the Assembly of Nations' diffusing of the Sarajevo Affair in which the assassination of the Archduke may well have led to war.
In 1919, fantasy writer Ned Lawrence published his final Arabian Tale ~ "The earth trembled with the wrath of the warring nations, as Shaw's fame spread fast and with the momentum of the fabulous through Asia. All the metals were molten. Everything was in motion. No one could say what was impossible. Shaw realised Napoleon's young dream of conquering the East; he arrived in Constantinople in 1919 with most of the tribes and races of Asia Minor and Arabia at his back". ~ epic coda to Byzantium, © Oxford University Press, 1919. Byzantium

The protagonist Shaw was loosely based on Ned Lawrence's own modest adventures in Arabia during the second decade of the twentieth century. And Shaw's own super-hero machismo was in sharp contrast to the author's own private life as a man of letters with an ambiguous sexual orientation.

On completing his degree (1910), Ned Lawrence commenced postgraduate research in medieval pottery with a Senior Demy at Magdalen College, Oxford, which he abandoned after he was offered the opportunity to become a practising archaeologist in the Middle East. In December 1910 he sailed for Beirut, and on arrival went to Jbail (Byblos), where he studied Arabic. He then went to work on the excavations at Carchemish, near Jerablus in northern Syria, where he worked under D.G. Hogarth and R. Campbell-Thompson of the British Museum. He would later state that everything he accomplished as a fantasy author he owed to Hogarth. While excavating ancient Mesopotamian sites, Lawrence met Gertrude Bell, who was to influence him for much of his time in the Middle East.

In late summer 1911, Lawrence returned to England for a brief sojourn. By November he was en route to Beirut for a second season at Carchemish, where he was to work with Leonard Woolley. Prior to resuming work there, however, he briefly worked with William Flinders Petrie at Kafr Ammar in Egypt.

Lawrence continued making trips to the Middle East as a field archaeologist until the outbreak of World War I. In January 1914, Woolley and Lawrence were co-opted by the British military as an archaeological smokescreen for a British military survey of the Negev Desert. They were funded by the Palestine Exploration Fund to search for an area referred to in the Bible as the 'Wilderness of Zin'; along the way, they undertook an archaeological survey of the Negev Desert. The Negev was of strategic importance, as it would have to be crossed by any Ottoman army attacking Egypt in the event of war. Woolley and Lawrence subsequently published a report of the expedition's archaeological findings, but a more important result was an updated mapping of the area, with special attention to features of military relevance such as water sources. At this time, Lawrence visited Aqaba and Petra.

From March to May, Lawrence worked again at Carchemish. Following the outbreak of hostilities in August 1914, on the advice of S. F. Newcombe, Lawrence did not enlist in the British Army but held back until October, when he was commissioned in the Royal Flying Corps. During this period, he wrote a series of fantasy novels that were published after the war when he resumed his education.
In 1885, on this day just one term short of his graduation from Harvard, William Randolph Hearst was killed in a traffic accident.

William Randolph Hearst Killed in Traffic Accident He was son of George Hearst, the mining engineer who had made his millions in California during the Gold Rush and investments afterward. While the death of an industrialist's son is historically little more than tabloid pop culture, William was given a headline, three-page obituary in the San Francisco Examiner, a newspaper the elder Hearst had purchased (though rumor holds he won in a poker game) in 1880. From the glowing report the "would that it were" speculations of Hearst's survival in the obituary painted a young man who would rise to lead his nation out of corruption and into a bright new age of liberty and enlightenment.

According to eye-witnesses, however, Hearst seemed to be more of a trouble-maker than a golden boy. He played pranks through his youth and was a notorious frustration to his teachers. While attending Harvard, he gifted several professors (specifically ones he did not like) with chamber pots made of gold featuring engravings of their names. The impropriety toward faculty called Hearst into a behavioral review, but, after much deliberation and supposed bribery, Hearst was allowed to continue his schooling. While wandering drunkenly through Cambridge, Mass, with friends, he halted to vomit into a public trash can, then stumbled into the street where he was struck by a car, dying shortly thereafter of injuries.

George Hearst went on to serve as US Senator from California until his death in 1891. The famous Examiner, which Hearst had used to fuel his political campaigns, folded shortly afterward. His wife Phoebe Apperson Hearst, now widowed and childless, turned his great fortunes and investments toward charities following her faith of Baha'i. She followed her husband in dead in 1919 during the influenza epidemic, but her many philanthropic agencies continue to today.

Of course, as life goes on with so many deaths, life continued without William Randolph. The United States continued expansionism but never slid back into its barbaric ways of imperialistic invasion. In 1898, after an accidental explosion of the USS Maine nearly caused war between the US and Spain, the investigative journalistic talents of Joseph Pulitzer were nationally recognized and stand as one of the hallmarks of American journalism, known worldwide for its precision and fairness as well as its expense.

During the debates of the criminalization of marijuana in the 1930s, solid scientific study based in this journalism overcame anti-Hispanic suspicions and industrial influence. Marijuana was to remain legal, though routinely cautioned against by the Surgeon General much like alcohol and cigarettes. Suggestion of banning marijuana returned in the 1950s and '60s, but was generally met with Vice-President Nixon's opinion, "We don't want another Prohibition".

While refraining from international war, the US did, however, broker a treaty between Spain and Cuba, freeing it and several other colonies such as Puerto Rico and the Philippines by making loans based on bonds sponsored by the newly found nations. Rather than a costly military empire, the United States would build a commonwealth of economically tied satellites, a strategy accelerated by the Cold War into a worldwide influence that some pundits describe as the "American Empire" and others as the "Pax Americana".
In 2010, Elvis Presley, the legendary "King of Rock 'n' Roll," celebrated his 75th birthday at his Graceland manor outside Memphis, Tennessee.

Life of the King by Eric LippsPresley had narrowly survived an overdose of prescription medication on August 16, 1977, during a period when he had been experiencing a number of health problems, including what would subsequently be diagnosed as the early stages of degenerative arthritis. After that incident, he finally yielded to the pleadings of intimates, withdrawing from performance for over two years. It would later be learned that during this time the pop icon underwent a rigorous detoxification program to wean him off the painkillers to which he had become addicted.

By the spring of 1980, a reinvigorated and slimmed-down Presley would be ready to re-enter the spotlight. His singing engagements, however, would slowly be overshadowed by the star's newly aggressive political involvement: Presley would be an outspoken supporter of Ronald Reagan both that year and in 1984, and would court right-wing televangelists Jerry Falwell and Pat Robertson, who in turn would use their TV ministries to promote him.

Presley was no latter-day convert to conservatism. As early as 1970 he had met privately with then-President Richard Nixon, denouncing the hippie culture and asking to be given a Bureau of Narcotics and Dangerous Drugs badge to add to similar souvenirs had been collecting. He had also been outspokenly hostile to the Beatles, though whether from political motives or out of resentment at their having displaced him in the 1960s limelight is difficult to say. By 1988, however, he had moved far enough rightward to endorse Pat Robertson in that year's GOP primaries. Cynics, noting the TV preacher's promotion of Presley on his "700 Club" talk show, suggested that Presley was merely paying off a debt, but the two men's friendship was apparently genuine.

By the 1990s, however, the onetime King was ready to abdicate, this time for good. Advancing age had brought a new round of health problems, and younger performers such as Michael Jackson were displacing Presley among all but a dwindling set of aging fans. In August of 1998, Elvis formally announced his retirement. Thereafter, he would make only occasional appearances, generally as a guest on late-night talk programs, though he did briefly appear (as himself) in the 2003 feature biopic Life of the King.
In 1815, on this day American forces, led by General Andrew Jackson (pictured), surrendered to the British Army on the west bank of the Mississippi River, near Chalmette Plantation. After sixteen days of fighting, and fifteen days after the signing of the Treaty of Ghent that formally ended the so-called War of 1812, the British Empire scored a decisive victory against the United States.

US Defeated at New Orleans, Andrew BeaneIn the early hours of January 8, British Major-General Edward Pakenham ordered a two-pronged assault against the remainder of Jackson's force. The American soldiers, who had been pushed to the west bank of the river, had no time to prepare earthwork defenses or artillery before the British assault. Lt-Col Thomas Mullins, the commander of Britain?s 44th (East Essex) Regiment of Foot, lead the main attack against Jackson under the cover of fog. Despite heavy losses on the part of British forces, the Americans were only able to mount minimal resistance. Major General Mullins was able to capture General Jackson and secure the west bank in time to fend off the newly-arrived American 7th Infantry.

This was a stunning victory for the British, after over two years of bitter fighting. The fall of New Orleans, which serves as the gateway to the Louisiana territory, places America?s western holdings in jeopardy. The British victory was so strong that it could effectively nullify the Treaty of Ghent. As British veterans from the recently-ended war against Napoleon Bonaparte begin to arrive in Louisiana, America will be forced to organize a properly-mobilized counter attack or risk a prolonged struggle against the British Crown.
In 1912, at the first meeting of the South African Native National Congress, Indian-born lawyer Mohandas K. Gandhi, who had been persuaded to attend by a South African friend, delivers a powerful speech in support of what he calls "satyagraha", or passive resistance, as a weapon against racial oppression.Satyagraha

Gandhi's speech angers some of his hearers, who favor a more militant approach. However, it appeals to many, especially since armed resistance is certain to be met with unrestrained violence. Over the next several years, Gandhi's growing number of followers stage peaceful demonstrations throughout South Africa.

In 1915, Pretoria ordered Gandhi deported to his native country. "It was a foolish mistake," he would later say. "Had the authorities not acted as they did, I might have left for India on my own. Being ejected by force from the country, however, made me determined to continue the struggle there. In 1919, through the intercession of white South African citizens who opposed their government's high-handed actions, I was permitted to return".

And the rest, of course, is history: the long years of quiet struggle, the clashes with the pro-Nazi Afrikaner Nationalist Party, and at last, in 1949, the rise to power of the SANNC's electoral arm, the South African People's Party.

Tragically, Gandhi's birth country fared less well. There, the nationalist movement was tainted by association with violent elements including, after 1939, with the pro-Japanese 'Indian National Army.' Even weakened as it was at the close of World War II, Britain refused to yield to the Indian zealots, and years of bloody guerrilla war followed. Not until 1963 did India finally achieve its independence under Jawaharlal Nehru, who would die a year later, plunging his infant country into bloody communal strife in which an estimated three million would perish by the time peace was restored in 1967 with the partition of the country into Muslim, Hindu and Sikh homelands.
New York

In 1961, the New York Knicks held their first annual charity raffle to raise funds for the families of Madison Square Garden employees killed in the Jamaica Bay hurricane.

Knicks Logo
On this day in 1945, Pierre Laval was convicted of treason and executed by firing squad.

Pierre Laval
In 1940, Italian Fascisti leader Benito Mussolini questions the tactics of the German Underground in the ongoing war against the Greater Zionist Resistance; he is particularly resistant to the idea of slaughtering large portions of the Italian population for some concept of 'racial purity' that he does not agree with. The neo-Nazi time travelers who control the G.U. send assassins to take out Il Duce for his disagreement.
In 1790, Canadian Prime Minister Joseph Brant, newly elected in the first elections in free Canada, addresses the Canadian Parliament in the first of his annual State of Canada speeches. In a direct dig at the monarch they have defeated, the Mohawk leader said, 'I bow to no man, for I am considered a prince among my own people.'
In 4672, Imperial Counselor Zhou Enlai, one of the most instrumental figures in the Chinese Empire's movement towards democracy, died at his home in Beijing. To demonstrate his solidarity with the common people of China, he had moved from the Forbidden City after the first Council elections into the bustling heart of Beijing, where he had a large base of support. The entire empire, from one end of the solar system to the other, mourned his passing.
In 1973, the Caracoan Peace Talks resume between the Soviet States, North Chile and South Chile. Comrade President Salvador Allende of North Chile led the negotiations to find a reasonable settlement of the conflict with the reactionaries. Manuel Cartojas and his mentor, Augusto Pinochet, represented the South Chilean reactionaries.
In 1891, Walter Bothe, a German physicist and Nobel Prize winner who was briefly involved with Richard Tolman's parallel universe cult, was born in Oranienburg, Germany. Bothe left Tolman's company after only a few months because 'the implications of what they were doing, quite frankly, scared me. I didn't want to live in a universe as chaotic as the one they were showing me.'
In 47,385 BCE, a local Australian tribe finds Telka the Speaker and the members of her family that have crossed over from Asia. The Speaker teaches them her tongue as she recovers from the long journey, and joins the tribe by becoming the mate of the tribe?s chief.
In 1973, responding to an earlier presidential request, the Joint Chiefs of Staff present President Richard Nixon with the detailed plans for what they are calling Operation Fullback, an effort to overthrow the newly established Communist government of Cambodia and hunt down the remnants of the North Vietnamese Army and the Vietcong which are hiding there and in neighboring Laos.

US President
Richard Nixon
Essentially, Fullback is a modified version of the successful Operations Linebacker and Linebacker II, which in 1970-'71 drove the NVA and its Vietcong allies out of South Vietnam, pursued them northward and then drove the North Vietnamese Communist government from power.

The report contains one significant caveat: "It is projected, based on the results of Linebacker and Linebacker II, that this operation may result in considerable collateral damage, including noncombatant casualties. Your Administration should be prepared to deal with significant political fallout both from U.S. antiwar sources and from the international community".

President Nixon expresses his profane contempt for the international community. As for the antiwar movement, the following day he will issue orders to put into effect operation Garden Plot, a Johnson-era proposal for rounding up political dissidents and confining them in internment camps recommissioned from some of those used to hold Japanese-Americans during world War II Over the last several years, Nixon has secretly had six such camps prepared for use. Nixon believes that the successful expulsion of the NVA and its allies from South Vietnam, and the defeat of the Hanoi regime, proved that he was right all along about the war, and that those who oppose continuing the conflict until the last vestige of Communist insurrection is rooted out are doing so out of treasonous motives and therefore should be treated as enemies of the United States.
After(cont.) ~ After many congratulations on winning the lottery and several attempts to upgrade the car, Kevin finally drove away from the lot in a new SUV that could easily hold Jake's family and Mike, as well as all the proof they had gathered from Waco. Jake followed him in the jeep, sticking close to his bumper. There was still little traffic, and the car dealership had been a ghost town. Most people were still holed up, he guessed.
Jake was fuming that he didn't get to drive the new car and was stuck in the nasty old jeep. He wouldn't get to drive it at all, since he was going to be in the group heading to Crawford, and they'd have to take the jeep. He hadn't driven a new car in years, and the one that Kevin had bought was choice.
They pulled off the highway and were soon at Kevin's house. Kevin hopped out of the SUV, smiling in spite of himself. He covered up the smile when he saw Jake's face, prompting Jake to say, 'That's all right, Mr. Lottery Win. I'll get my shot at it once we make it to New Mexico.'
Kevin stopped him from going inside. 'You really think we can make it?'
'Anything's possible, Bradley.' Jake examined Kevin's face, looking for any sign of killer instinct, and couldn't find it. Deep in his heart, he felt that he was about to embark on a one-way trip, but knew that he'd have to keep up the brave front for everybody else. 'Now, let's get goin'. We're burnin' daylight.'
They opened the door and everyone poured outside to see the new car. After giving them a few minutes to ooh and ah, Jake forced them to pack up everything they needed and divide it between the SUV and the jeep. He made sure that the evidence was hidden in the SUV well enough that it could get through a cursory search, and drilled Mike and his family on the cover story they were going to use to get to New Mexico.
'You break no laws getting there, you obey the curfews, you act polite to every law enforcement officer you see on the way,' he drilled into the group going to New Mexico. 'You got me?'
'Sir, yes, sir,' Steph said, sarcastically.
'This is for real, Steph.'
'We know, Jake.' She smiled and rubbed his shoulder. 'We'll be all right.'
Kevin took the SUV off to get it gassed up, and returned after a quick side-trip to his bank. He handed Steph a few thousand dollars and said, 'Here you go. Now, you're the moneybags.'
'Jeez, how much is this?'
'$20,000. Should be enough to get y'all to New Mexico in style.'
Steph almost choked. 'I have never held this much money in my life.'
'Maybe I'll let you hold some later on,' Kevin said, smirking. She smiled back at him and shoved the money into her purse. He then pulled out a credit card and said, 'This has another 2 grand on it, so you can use it if the 20 thousand's not enough.'
'Provided nobody asks me why my name is Kevin Bradley.'
'Yeah, well, only use it if you think you can get away with it.'
'You got it.'
Everyone assembled outside, and there was much hugging and kissing. Janice hugged Mike, which made him clearly uncomfortable, Eli hugged Mike, which made everyone else uncomfortable, Jake hugged his kids, and Steph hugged Kevin, which made Jake feel a little weird. Then, they all climbed into their respective cars and left Kevin's house, heading to the highway. Kevin watched his house until they turned the corner; the other group had taken his dog, so it was completely deserted, now.
'I'm never going to see that place again, am I?'
'I wouldn't count on it,' Janice said as they sped down the road.
On this day in 1959, Colts assistant coach Charley Winner was named to succeed the departed Weeb Ewbank as head coach.

Colts '59
On this day in 1990, the Swiss government announced it was granting Romania's request to extradite the Ceaucescus.

Nicholae Ceaucescu
In 1992, during a tour of Japan, President George Bush became ill at a dinner banquet. Although he dismissed it as a sour stomach, in his hotel room later that evening, he suffered a fatal stroke. His death brought an end to the Republican Party's dream of another 4 years in the White House, as newly-elevated President Dan Quayle was crushed in the November election, 74 to 21 percent, by Democrat Bill Clinton of Arkansas.
In 1935, the blond King of Rock and Roll, Jesse Garon Presley, was born in Tupelo, Mississippi. Jesse, as he was known to fans around the world, shocked and rocked the 50's with his blend of black and white southern music, and became the most famous singer in the world - no one else even comes close to his fame and ability to sell records. After his death in the 1970's, there have even been fans who have started a church in his name, sometimes referred to as the Jesse-its.
In 12-13-2-1-5, the great Sioux military leader, Tashunca-uitco, fought his final battle against the superior forces of the Oueztecan Empire. Knowing they were hopelessly outnumbered, Tashunca-uitco and his warriors bravely held off the Oueztec long enough to give their Cheyenne allies, led by Tatanka Iyotake, time to escape.
In 1634, Galileo Galilei is executed by the Inquisition for heresy, months after being found guilty. The Church had originally granted the blasphemer leniency, but after he continued to publish his 'scientific' papers, they took action to silence his heliocentric fallacies forever.
January 7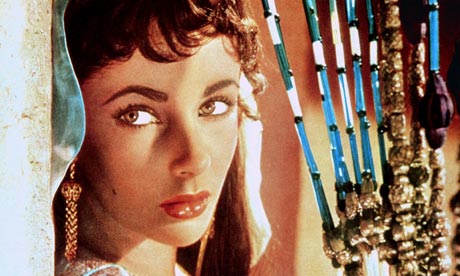 After alternating six times between Catholic and Protestant wives, with ensuing religious uproar each time, Henry VIII divorced Katherine Parr and announced that this time he was going to marry a nice Jewish girl.

The Seventh Wife of Henry VIIIOf course, Jews had been legally driven out of England...and many Christians believed that the Jews had killed Jesus...but King Hal was used to making his own rules. In this case, he announced that the exile did not apply to the Queen, and that it had been revealed to him that the Romans killed Jesus...especially the ancestors of those Italian Catholics who were always denouncing him anyway. (The second pronouncement, by the way, would be repeated by Catholic Popes about 300 years later, but without the death penalty for disagreeing.)

Anyone who differed with him about these matters would be burned alive, like everyone else who questioned him about anything. In turn, the Jewish rabbis, in their Arabic refuge, agreed that His Majesty would not have to undergo circumcision, and that they themselves would be glad to find a suitable candidate for his bride, who would practice her faith only in private.

After a brief correspondence on the topic, they recommended one Florence of Arabia. She met all of his requirements, as being a virgin, fluent in English and a skilled nurse...this last being the qualification that had kept Katherine Parr alive. Florence also looked like the young Elizabeth Taylor when she played Rebecca the Jewess in "Ivanhoe", as Holbein's portrait proved to his royal patron. In addition, she agreed not to try to win converts...just as long as no one called her a Jewish Princess.

While the announcement took the English people by surprise, they secretly agreed that it might be a good idea, since no one was going to face martyrdom by arguing for or against the Jewish religion, the way they had battled over the Catholic v. Protestant thing. Some, of course, feared that the King had gone mad, but they had said that before.

And so Florence was escorted into the royal palace by an entourage of English maids-in-waiting, including the King's two daughters, Mary and Elizabeth. Charmed by her beauty, modesty and knowledge, he declared that this was indeed a rose without a thorn. In turn she nursed him faithfully, treating all his many ailments with chicken soup.

As for Bloody Mary, she was so fond of her new stepmother that when she took the throne, she conceded that she would not burn any Jews alive, although those Protestants were still fair game.
In 1789, America's first presidential election was held under the newly formed United States Constitution (it was actually the ninth presidential election of the newly declared independent people of the Americas). Voters cast ballots to choose state electors; only white men who owned property were allowed to vote. As expected, George Washington won the election and was sworn into office on April 30, 1789. An article from the Single Term POTUS thread.

The Single Term Presidency takes Shape
By Ed, Jeff Provine, Terri Kimbrel & Tracy JohnsonThe old Articles of Confederation had proven inadequate for the peacetime American states, which needed to be bound together by a stronger federal force. The old legislative body, built on ideals of independence wary of too much central power, had eight presidents primarily as signatories and no power to tax. One of the presidents, John Hancock, never even entered New York City (the nation's capital at the time) during his term of office. Each president served a one-year term.

The Philadelphia Convention ushered in changes with Washington as Presiding Officer, much loved for his success in the Revolutionary War. "The Man who unites all hearts" had been called the "Father of his Country" long before the United States even existed. There were some who wished Washington to be crowned King; when Benjamin Franklin bequeathed his crab-tree walking stick he noted, "If it were a sceptre, he has merited it and would become it". Washington, however, had been doing his own thinking at Philadelphia and, not for the first time, came up with a unique solution that reflected his "lead from the front" style of unified strong-willed command. By agreeing to take an elected executive office, he knowingly created a precedent that would define the distant future of the Republic, and he wanted to ensure a balance of power by promoting a one-term limit of office into Article II of the Constitution.

Washington's term was largely transitory with only quiet problems until the end as the Whiskey Rebellion began fighting against tax on brews often used for extra cash for farmers. Washington wrote that he considered staying on as Vice-President, but feared that doing so would weaken the position of the next president, John Adams. Instead, Adams took advice from the increasing political strength of Alexander Hamilton, who encouraged a strong military response. The Rebellion was crushed, but the Federalist Party was soon seen as villains, prompting the election of Thomas Jefferson in 1796. Jefferson would turn away from Washington's warnings of giving wide berth to issues in Europe, granting loans to Republican France in what became known as the Francophile Affair, undoing many of the ideals from the Jay Treaty with Great Britain in 1792. The Democratic-Republicans maintained power with the election of Aaron Burr in 1800 at the expense of the Jeffersonian faction. The more moderate George Clinton was next in 1804. Jeffersonians came back in 1808 with James Madison, riding the wishes of warhawks and expansionists with eyes on Canada.

If Washington had prevented the rise of an Imperial Presidency, he had of course been mindful of the role of Commander-in-Chief. This matter became a pressing issue during the War of 1812 when there was some disagreement about whether President Madison should be permitted to seek a second term to maintain order in the military for a war that had turned against the US. In the event, he did not and the precedent remained firmly in place. The unifying DeWitt Clinton answered the challenge in 1816, bringing into the fold remains of the Federalist Party.

Wars in the nineteenth century remained thankfully short, but America's participation in the First World War nearly caused a collapse. During the 1940s, the country was effectively ruled by George Marshall as a Ludendorff-style Quartermaster General. His transition to General Eisenhower was seamless, but real problems began to emerge after the Fall of Havana in 1959. As the Cold War dragged on, the military-industrial complex came to run the country in all but name, with General Curtis Le May ruling as figurehead to a shadowy dictatorship for the United States with seemingly infinite money and influence to fix elections.

Washington was of course not to blame, he had after all, repeatedly spoken out against entanglement in overseas conflicts. Nor could he be reasonably expected to anticipate doomsday weapons being sighted just ninety miles off the coast of Florida. Conspiracy theorists and political analysts suggest the weapons were allowed to stay as an eternal threat from a foreign power the US really had no need to fear, but these are whispers rarely published in the US without the author disappearing.
In 1937, the Government of Neiu Nederlands was unrepresented at the wedding of Dutch Princess Juliana because of a dispute caused by the German bridegroom's membership of the Nazi Party. An article from the multi-author American Mini-states thread.

Dutch Courage Part 2But of course diplomatic relations had been tense ever since President Theodoor van Rosevelt insisted that Dutch Queen Wilhelmina extradite Kaiser Wilhelm II, a big stick to prevent the rise of a future generation of dictators. His fifth cousin Franklin was the current office holder in New Amsterdam and he took a particularly distasteful view of the developing events in the mother country. He spoke out when a refugee camp for German Jews fleeing the Nazi regime was relocated because Queen Wilhelmina felt the planned location was "too close" to her summer residence.

Fiercely monarchical, Wilhelmina was actually more interested in preserving her own royal authority than conniving with the Germans. And so it proved because four years later the British Destroyer HMS Hereward rescued the Dutch Royal Family from the invading Germans. In London, Queen Wilhelmina attempted to set up a Dutch government in exile but Prime Minister, Dirk Jan de Geer opened negotiations with Germany for a separate peace. de Geer was absolutely convinced that the Allies would not win and Wilhelmina attempted to have him removed from office by a minister, Pieter Gerbrandy. This showdown with democratic institutions was a long-time coming because the Queen had dominated Dutch Governments throughout the 1930s and now was inextricably linked to their absolute failure to protect national sovereignty.

The actions of the fractured Dutch Government was the last straw for the Neiu Nederlanders. Within months, FDR was travelling to Washington to show his agreement. If the US went to war, the American Dutch would bravely join them.
In 1536, on this day Catherine of Aragon beloved wife to King Arthur II of England died at the Palace of Westminister. She was fifty years old.

Happy Endings 14a
"A True and Loving Husband"Due to the English ancestry she inherited from her mother Queen Isabella I of Castile, she actually had a stronger legitimate claim to the English throne than King Henry VII. And therefore, from an early age she was considered a suitable wife for Henry's first born son Arthur because the union validated the House of Tudor in the eyes of European royalty and also strengthened the Tudor claim to the English throne via Catherine of Aragon's ancestry.

Against the odds, this political union was a case of love at first sight when the couple first met on 4 November, 1501 at Dogmersfield in Hampshire. Arthur wrote to his parents-in-law that he would be "a true and loving husband" and told his parents that he was immensely happy to "behold the face of his lovely bride". Ten days later, on 14 November, they were married at Old St. Paul's Cathedral.

Arthur and Catherine were crowned King and Queen of England in 1509, making England a vibrant Tudor monarchy for a new century, protected by an unbreakable bond with their Catholic allies in Spain.
In 1800, twelfth Vice President of the United States Millard Fillmore was born in a log cabin in Moravia, Cayuga County, in the Finger Lakes region of New York State.

Birth of VP FillmoreHis career in politics began when he was only twenty-eight. He served on the New York State assembly for three years. He had strong Whig leanings, and would be elected as a Whig politician to the 23rd, 25th, and 27th Congress. He served in the US House of Representatives from 1832-1843. After an unsuccessful candidacy for Governor of New York he became the New York State Comptroller.

Millard Fillmore was considered an excellent check to Taylor. He was a northerner, and opposed to slavery. Yet despite his public comments on slavery as an evil, he angered the Whig party, particularly in the North, by supporting the Compromise of 1850, which would keep the balance between slave states and non-slave states equal.

He came within a gasp of the Presidency during that year when a White House chef by the name of Cletus Earl Hargrove tried to poison Zachary Taylor. Instead of this conspiratorial succession, he served out his single term. Meanwhile President Taylor introduced his Slow Freedom Initiative at the beginning of his second term in 1853.

After he left the Vice Presidency, he was involved in the foundation of the University of Buffalo. He died by stroke in 1874, at the age of 74.
In 1943, on this day Serbian inventor Nichola Teslai died in Manhattan aged eighty-six.

Nichola Tesla passes awayForty-six years before he renegotiated a ten-year pause on payment with the near-bankrupt power company Westinghouse Electric & Manufacturing company who provided his generators to their electrification program.

Having immigrated to the United States in 1884 with little more than a letter of introduction in his pocket, he would change the world with his inventive genius. He had worked in France with the Continental Edison Company, and now in America, he worked with Edison himself to improve the great American inventor's direct current generators. Tesla believed he was promised $50,000 if he could solve inefficiencies, which he did, but Edison assured him that the agreement was merely a joke, and the Serbian was paid $18 a week. Another argument over money would cause Tesla to quit and venture out on his own.

Tesla Electric Lighting & Manufacture allowed him to work on his own projects such as X-ray research, radio transmission, and inventing the "Tesla coil", but money was difficult to come by. His major development was pushing his "alternating current" generator, which allowed for long-distance transmission of electricity far more efficiently than Edison's DC. Tesla joined forces with the Westinghouse Electric & Manufacturing company, providing his generators to their electrification program.

Competition between Westinghouse and Edison erupted in what is often called the "War of the Currents". While AC was logically the superior technology, Edison would not give up his monopoly of having short-range power plants on every block. Each company launched enormous public relations and advertising campaigns, the most famous being Edison's display of the dangers of alternating current by electrocuting an elephant. Eventually, AC would win out, but the cost of the war would be disastrous. Edison had other companies to fall back on, but Westinghouse was ruined.

In 1897, Westinghouse met with Tesla to tell him of his company's financial problems. Tesla, who had always appreciated Westinghouse's faith in his ideas about alternating current and Niagara Falls, sat back in his chair to ponder how to offer help. His royalties on each kilowatt generated was costing Westinghouse a fortune, and he could give great aid to his friend if he were to waive them. Instead of tearing up his contract outright, Tesla offered a ten-year pause on payment. Westinghouse was delighted to take the deal.

The next decade were lean years for Tesla. He set up his laboratory at Colorado Springs, investigating the ionosphere and inventing his Teslascope. In 1900, he began a radio-transmission tower at Wardenclyffe to achieve trans-Atlantic contact, but his time and money was consumed in an ever-escalating legal battle with Guglielmo Marconi, the showman who had absconded many of Tesla's radio patents. By 1907, Tesla was nearly bankrupt, but Westinghouse came through with his promise of the return of Tesla's overdue patents. Armed with extra funds, Tesla was able to achieve legal victory with Marconi handing over patents and back-payment. Eventually the two would be rectified when they received a joint Nobel Prize in 1909. Marconi would take over Tesla's public operations, working out an agreement that would allow both to profit in the growing radio technology.

Tesla, meanwhile, would return to his well funded laboratories. As World War I approached, Tesla, Westinghouse, and Marconi would present new weapon ideas to the US Army. Radio-controlled torpedoes, RADAR, and a "peace ray" that used teleforce to destroy any incoming airplanes all came into development by America's introduction to the war in 1917. By the end of the war, the US Army was beginning experiments with ion-propelled electrically-based planes that would be the short-range jets of the 1930s. Long-range broadcast would allow the public air travel of the 1950s to surge, eclipsing trains worldwide with cigar-shaped flying ships.

In the 1920s, Tesla would turn his attention to field theory. After much work, on his 81st birthday, Tesla announced his "dynamic theory of gravity". The theory would override much of the work of Einstein's Theory of Relativity, which would prove to be a mathematical illusion more than hard physics. While the science was established early, it would not be until the 1960s that effectively engineered gravity-drives would propel American astronauts to the Moon and, in 1986, to Mars.

Tesla would die January 7, 1943, over a year after his Tesla ray would prove defensive capabilities in the Battle of Pearl Harbor by destroying the second and third waves of Japanese attackers. The world would mourn its greatest inventor.
In 1980, CIA Director George H. W. Bush presents President Rockefeller with an updated plan for the rescue of the Tehran embassy hostages. The operation is dubbed Operation Eagle Talon.

The President remains apprehensive about the scheme. However, as the hostage situation has dragged on, the national mood has begun to turn ugly as the public increasingly wonders why superpower America seems powerless to act against third-world Iran.

Operation Eagle Talon Approved article written by by Eric LippsRockefeller signs off on the Bush plan, but warns that if it fails, the U.S. may have no choice but to go to war. "Even the Nazis didn't dare kidnap our diplomats as the Iranians have done," he observes. "If we allow the Iranians to do it, we risk losing face all over the world".

Bush assures him such fears are groundless. "We have the means to make this work," he insists. "All we need is the will".
This article is set in the Ford Kill timeline in which Nelson Rockefeller assumes the Presidency in 1975.
In 1796, on this day Her Majesty Charlotte Augusta Hanover the future monarch of the United Kingdom of Great Britain and Ireland was born in Carlton House.

Birth of Queen CharlotteAt the age of twenty she married Prince Leopold of Saxe-Coburg-Saalfeld. She bore him a son eighteen months later after a difficult childbirth. As the next generation of the House of Hanover, this family unit would ascend to the throne at a time when the monarchy was at a particularly low ebb. Fortunately for the Hanovers the ascension arrived sooner than expected. Charlotte became Queen of United Kingdom in 1830 upon the death of her father.

Nicknamed "the first gentleman of England" for his charm and culture, King George IV had suffered from terrible relations with his father and wife, and his dissolute way of life earned him the contempt of the people and dimmed the prestige of the monarchy. Taxpayers were angry at his wasteful spending in time of war. He did not provide national leadership in time of crisis, nor a role model for his people. His ministers found his behaviour selfish, unreliable, and irresponsible. At all times he was much under the influence of favourites.
This post is a variant of Robbie Taylor's Birth of English Democracy article in which Irish anarchists blow up Westminster Abbey and assassinate Queen Victoria.
In 1861, on this day the Congressman from Alabama William L. Yancey (pictured) called for a Confederate States of Washington.

Yancey Calls for a Confederate States of Washington Secessionism had been a discussed point off and on throughout the first century of the United States of America. South Carolina repeatedly made its threats to secede and even questioned the power of the Federal government in the Nullification Crisis, which was effectively settled by counter-threats of military action by President Jackson. The issue of slavery (specifically its expansion into territories) drove a deep divide between the North and South, which already had significant economic and social segregation. John C. Calhoun, the nearly ubiquitous senator from South Carolina, spoke out against the Compromise of 1850 to no avail. Earlier, Calhoun had led the charge to unify Southern interests against the increasingly anti-slave North, laying the foundation for real secession in his "Address of the Southern Delegates in Congress, to Their Constituents" as it outlined Constitutional violations against the South by the North. Great fears were raised about forced emancipation and Southern subjugation, and the election of Abraham Lincoln seemed to justify all those fears.

Calhoun died in 1850, shortly after the Compromise, but by then he had many followers, including William L. Yancey, Congressman from Alabama. Yancey had initially opposed Calhoun's radicalism, though years of following politics as editor of the Cahaba Southern Democrat had won him to Calhoun's side on the matter of Northern aggression. Abolitionism leaped forward politically as 1852 had seen one of the biggest turns for anti-slavery with the publication of Harriet Beecher Stowe's Uncle Tom's Cabin. The importance of public relations weighed upon him, and he had fought back with sharp editorials. Alabama prepared to host a convention due to the election of a Republican, and Yancey began to ponder how he might stir cooperationists (Southerners who only wished to secede if the rest of the South were to do so). While devising methods of verbally whipping them for their fearfulness, it occurred to him that he needed not persuade the South that secession was right, but the North.

From his platform as a leading member of the convention, Yancey pronounced a speech steeped in the rhetoric that would still be familiar in the North: the War of Independence. He spoke of great Southerners Thomas Jefferson, who had outlined the reasons for leaving the mother country, and James Madison, who had been architect of a Constitution the North had repeatedly stepped over. Most of all, he spoke of General George Washington, first to serve his country in war and in peace and was truly a Cincinnatus who wanted to return to the peace of his plantation. Rather than calling upon the name of "some Italian", Yancey proclaimed that theirs would be a nation dubbed "The Confederate States of Washington". The name sounded initially hokey, but Yancey's silver tongue smoothed its wrinkles, and the CSW was born.

The Civil War would be hard times for the South, and Yancey was dispatched as a diplomat to Britain in search of aid. The British would proclaim neutrality despite victory at Bull Run and Yancey's best efforts (even attempting to counteract his many appeals to the Revolution against them). He decided eventually that the issue of slavery, which was the key issue to inspire separation in the first place, was holding back international support. Since building up foreign relations for the South seemed impossible, Yancey instead turned to devalue the North. He spent his return voyage to the CSW working on huge new campaigns of propaganda, including writing a novel with his aides to combat the spirit of Uncle Tom. While the resulting Southern Heart was hardly a classic of literature, it was packed with outrageous violence performed by Yankee soldiers and uppity slaves upon the charming and courageous young farmers, George and Martha Dix. The drivel piqued the interest of the masses, and Yancey used his position as Senator from Alabama to route a good deal of the Congress's money into spreading it through the North.

The propaganda war took a sharp turn. With the powerful reminders of Washington and the South's efforts in the Revolution sprinkled throughout the book (especially in comparing their burned out farm to Valley Forge and in the final speech where George speaks of his grandfather standing tall at Yorktown over the invading Redcoats, comparing them with Yankee blue), the North seized the opportunity of counter-propaganda by erasing much of the South's early influence on the United States. The American Revolution became a very unpopular topic for discussion, and the story of George Washington chopping down his father's cherry tree emphasized the general's young cowardice at staying silent. Abraham Lincoln often commented that the lies of war were unbecoming of any American and referred directly to the Revolution in his Address at Gettysburg. The ill-received speech would be blamed for his failure at reelection in 1864.

Despite the efforts of the South, the North's industrial and population base won out, and the war ended in 1865. Bad sentiments stood as Reconstruction began, and the assassination of President McClellan only made things worse. Southern Heart had been declared treasonous material with hundreds of book burnings during the occupation, and history books became edited to highlight the efforts of John Adams, Samuel Adams, and Dr. Benjamin Franklin as well as the fiascoes of Southern politics such as the near-loss of Madison's War and the Nullification Crisis. After a return to stability in the later nineteenth century, the myths of George Washington would be supported primarily by the Klan and other begrudging Southerners. Following improvements through the WPA in the Great Depression and World War II's resurrection of the South, Washington and his Revolutionary counterparts would come into marginal recognition in the history textbooks, but few counted him among the best presidents as Franklin D. Roosevelt and Ulysses Grant routinely topped the national polls.
In 1983, after observing the creation of a geo-engineered cloud, the 39th President of the United States James Earl Carter announced that the next stage in Project QUARTZ would be the official re-generation of the "Thunder" State of Nevada into a weather experimentation-zone.

Project QuartzThe event was a further setback for the National Aeronautics and Space Administration (NASA) whose past achievements had been eclipsed by the success of the Golden Institute for Energy.

Because ever since he had defeated his Republican opponent Ronald Reagan in the 1980 presidential election, Carter had poured money and resources into geo-engineering rather than into space programs. Based in Colarado, the Institute was equipped with virtually unlimited funding to make the United States the most energy-rich nation on the planet, its scientific and technical advancements were rapid and often groundbreaking.

Of course the accelerated change of priorities during his second term was of little surprise to shrewd observers of the "Georgia Giant". Because just six months after the completion of the eleventh manned mission to the moon, the 1973 energy crisis forced the United States to evaluate alternative sources of power. Once in office, Carter had created the United States Department of Energy and vigourously set about pursuing his environmentally-friendly policy. And so Apollo 17 became the final moon landing.

To be truthful Carter himself might well have been derailed by foreign policy crisis, but he was extremely fortunate to have just pulled off Operation Credible Sport a second rescue attempt using modified Lockheed C-130 Hercules to airlift the Iranian hostages.

Had that mission failed, then surely Reagan would never have authorised domestic experiments like the conversion of Nevada into giant lightning-field. Neither would scientists have been given the funding to develop delivery systems for the high altitude release of silver iodide-filled balloons. The result of those early experiments was the very tall lightning conductors in the Nevada desert which were discharging electricity up to the magnitude of 774 mega-joules and being harnessed and made available to consumers. Because under a Reagan Presidency, money and resources might very well been wasted on cowboyish military adventures in the Middle East.

And so instead of fighting over the world's oil supplies, by the time Carter left office, the city of Las Vegas had enthusiastically embraced the new weather system. Lightning rod-trailer parks known as "Lightning Bingo" were being set up by people hoping to make a fortune through electricity to power the latest generation of automobiles now driving across Nevada.
To be continued..


In 1861, on this day the United States Senator from Mississippi, Jefferson Davis (pictured) was arrested in Washington attempting to purchase one thousand rifles from the manufacturer Eli Whitney. Davis' position in the Senate was mostly nominal, he had been preaching secession away from Washington for much of his term of office, and there was little doubt that he intended to resign his seat and ship the rifles back to Mississipi for the widely anticipated "War of the States".

Jefferson Davis ArrestedIn fact, the two gentleman had a long-standing relationship. Just before the Mexican War the Whitney plant began to use steel for gun barrels, and Jefferson Davis, then Colonel of the Mississippi Rifles, declared that the new guns were "the best rifles which had ever been issued to any regiment in the world". Later, when Davis became Secretary of War, he issued to the regular army the same weapon.

Yet attempts to fill southern ordinances were foundering, and badly. The United States Army Ordinance Office in Washington had wisely refused to sell five thousand guns from its Baton Rouge arsenal to the State of Mississipi. And Secretary of the Treasury Howell Cobb, and Secretary of War John B. Floyd had resigned; both politicians refusing to use their office to overtly assist the arming of the South.
On this day in 1945, Adolf Hitler shot Hermann Fegelein, brother-in-law of Hitler's mistress Eva Braun, on dubious charges that Fegelein had been secretly collaborating with the Allied armies. This incident would turn out to be the moment when Hermann Goering finally made up his mind to remove Hitler as chancellor once and for all.

Hermann Fegelein
In 1779, American revolutionary Samuel Adams writes "the revolution sleeps not, but is dead", in a letter to his friend, James Warren, who had joined the Canadian nationalists. Since the election of the accommodationist John Jay to the presidency of the Continental Congress, revolutionary fortunes had dimmed in America, and Adams was soon on his way to Canada as well.
In 902, after a couple of days of consultation with Merlin, Atticus, wizard of lightning, leaves the legendary wizard's castle to journey to his next destination, the witch Rhonwen, mistress of the sea, on the coast of Wales. Meanwhile, the forces of the Christian zealot Lebuin march into Wales.
In 1969, a cat appears inside a time machine in the lab of Faisal Yassin and Wilhelm Schoemann. They had just begun training the cat to press a button when it saw a light so that they could make it activate its own return trip. The cat was healthy and unharmed, if a bit perturbed at what it had just seen while time-traveling. Yassin and Schoemann activate the light that is the cat?s cue, and it presses the button that sends it forward in time. The pair of scientists break out champagne to celebrate their most successful test to date.
In 1959, the Soviet States of America formally recognizes the new government of Fulgencio Batista, a revolutionary who had just assumed power in the island nation of Cuba. Although the Cuban people had been an ally and member of the Community of Trade for over half a century, Batista reveals his reactionary stripes shortly after assuming power, and by 1961, the S.S.A. has severed all ties with him.
In 1785, adventurers Jean-Pierre Blanchard of France and John Jeffries of the British Massachussetts Commonwealth become the first men to ride a human-made spacecraft to the moon. After nearly crashing into the lunar surface, the pair brush death again on the way back when their craft nearly sinks into the English Channel. They had borrowed heavily from Mlosh ships in their design, but ended up with a uniquely human craft that was hailed the world over as humanity?s first true spaceship.
After(cont.) ~ Jake looked over at Steph and Kevin walking back into the living room from the kitchen with a little pang in his heart. It felt strange to see Steph with another man, even though he knew it would happen someday. No more alimony payments, he thought; millionaire's wives didn't need money from Army sergeants. He shook it off and stood up to talk to the rest of the group.
'OK, you ready to go shoppin', Bradley?' Kevin nodded. 'The rest of y'all be ready to hit the road when we get back. Day's gonna be long enough as is; don't need to slow it down any more.'
Kevin smirked. 'Is that one of the phrases they teach you in sergeant school?'
'Just get your butt in the jeep,' Jake said, irritated. While he was hugging Joan and George, he saw Kevin and Steph hug a little more closely than they should have, and almost kiss; their faces were inches apart, and he could see that they both wanted to. Weird. It was definitely weird. 'All right, Bradley, let's move with a purpose.'
'I remember that from basic,' Kevin said, putting a little hustle in his step.
Janice touched Jake's arm as he walked by to the front door. 'Get a good one, OK? I like to ride in comfort.'
'You got it,' he said, and their hands brushed against each other briefly as he turned away. That was a little weird, too. He didn't know what he was starting to feel towards her, but she felt something back, he could tell. When they were both outside in the jeep, Jake turned to Kevin and said, 'Strange days, ain't they, Bradley?'
'Sarge, that's one hell of an understatement.'
Jake fired up the jeep and backed quickly out of Kevin's driveway and headed back to the main road. 'Where we goin' first?'
'Hit the highway and turn south. There's a dealership should be able to give us an SUV just a couple miles down the road.'
'All right.' They drove in the chill morning air for a minute before Jake said, 'So, Bradley, how do you feel about my wife?'
'Your ex-wife, sir,' Kevin said, quickly.
'Yeah, that's how I thought you felt.' He chuckled. 'Hell, don't worry, Bradley, I don't think I'm jealous. But, you better be good to her and those kids, or I'm gonna have to hurt you.'
Kevin blinked and tried to process what had just been said. 'I haven't even asked her for a date, yet.'
'Just be thinkin' about my size twelves up your butt if you mistreat any of 'em.'
'Thanks, sarge. That really helps clarify my feelings.'
'Always here to help, Bradley. Always.'
Just to change the subject from something that would provoke physical violence, Kevin asked, 'Why do you think they did it?'
Jake shrugged. 'Maybe they felt this was their last shot. Bush is on his way out since losin' to Kerry, Democrats are on their way back in, some uncomfortable questions are gonna be asked about the last four years ? they wanted to stop all that. I mean, we ain't found no nukes in Iraq.'
'We're still looking,' Kevin said, defensively.
'There ain't none,' Jake said. 'If he'd had any, he woulda used 'em against us. Same thing goes for biological weapons. It's not like Saddam's got any kinda morals keeping him from doing that. Nah, they knew he didn't have any way to stop us, he was sittin' on all kinds of oil; he was easy pickins. So, they pull people away from the country where the guy that really attacked us is sittin', and go off on a wild goose chase that just happens to make them and their friends some money. If I was them, don't know if I'd want anybody lookin' into that, either?'
Kevin frowned. 'Who's them?' He looked at the highway and pointed an exit out. 'Turn off there.' Jake nodded. 'I mean, I hear all you liberals talking about these conspiracies, but it's not like Bush is part of this one. Who's at the top of this?'
'I dunno. Maybe you should ask Janice when we get back.'
'Yeah, that'll be a fun conversation.'
'We'll have time to kill on the drive to Crawford.' Jake saw the dealership on the feeder road and pulled into it.
In 1935, Benito Mussolini and French Foreign Minister Pierre Laval sign the Italo-French agreements, the first of the treaties binding the allied powers comprising the social democracies of France, Germany and Italy prior to their declaration of war on fascist Anglo-America.
In 4675, Khmer rebel Pol Pot was captured by Imperial Chinese forces as he fled with his band of thugs into the jungles of southeast Asia. Pol had been attempting to overthrow the Imperial Khmer Governor and return the land to its ancient kingdom. This separatist plot died with him.
In 1927, a basketball team of surpassing talent played its first game in the small town of Hinkley, Illinois, due to the fact that the team consisted of African-American men. But, in just a few decades, the clown princes of basketball would be known all over the world, and the Watts Travelers would set a standard for basketball ability that few other teams could match.
In 1912, wholesome family cartoonist Charles Addams was born in Westfield, New Jersey. His Addams Family cartoons in the pages of the New Yorker became the symbol of American life in the middle of the century, replete with happy nuclear family and rock-solid values.
In 1536, former consort to the King, Catherine of Aragon, dies in London. She is the first of many consorts to King Henry VIII to meet an untimely end. Fancying a stereotypical Spanish traits of dark hair and an olive complexion, the King was disappointed to find that Catherine was in fact a blue eyed, fair-skinned woman with reddish-blonde hair, not too unusual for northern Spaniards such as those from her father's land of Aragon. Furthermore, Catherine herself was part English, through her English great-grandmother, Catherine of Lancaster.
In 1601, the Earl of Essex, Robert Devereaux, overthrew Queen Elizabeth in a nearly bloodless coup. The only fatality was the Queen herself, a former lover of Devereaux's, who was killed by the Earl's men after she attacked him for taking the crown from her head.
In 1989, Taiwan mourns the death of Hirohito, Emperor of Japan during World War II. Alongside his unlikely ally Chiang Kai-shek, the combined gold and foreign reserves of China and Japan were used by the two renegades to successfully launch the first Asian Tiger in the 1950s.
In 1965, Salvador Allende pledges that he will respect the elected government of unified Chile, even though election returns show him losing to reactionaries from the north. The Soviet States of America pledge to give Comrade Allende all that he needs to ensure justice for the people of Chile.
January 6
In 1882, on this day Speaker of the U.S. House of Representatives and briefly caretaker President Samuel Taliaferro ("Sam") Rayburn was born in Kingston, TN, becoming (after Andrew Jackson and Andrew Johnson) only the third chief magistrate from the Volunteer State. Twenty-four days later Franklin D. Roosevelt was born, a fact noted by the news media while Roosevelt was President and Rayburn was Speaker.

Birth of Caretaker President Sam RayburnHe was a Democratic lawmaker who served as the Speaker of the U.S. House of Representatives until a double tragedy propelled him unexpectedly into the Oval Office at the advanced age of seventy-eight. Because Vice President Nixon was murdered by an angry during a trip through Caracas, Venezuela and Eisenhower suffered a fatal heart attack before he could appoint a successor. These events would throw the 1960 GOP nomination to Nelson Rockefeller who chose Illinois Sentator Everett McKinley Dirksen to shore up the conservative base.

However the immediate problem was that Rayburn was a member of the Democratic Party who had assumed office to replace a Republican administration. Recognizing this, he staged a press conference, explained to the people what had happened and also his plan to have the House elect a Republican Speaker and then resign. He died on November 16, 1961, his leadership greatly admired by both political parties.
In 1367, the necromancer King of England Richard of Bordeaux was born on this day.

King of the White HartHe was the younger son of Edward, the Black Prince, and Joan of Kent ("The Fair Maid of Kent"). Edward, heir to the throne of England, had distinguished himself as a military commander in the early phases of the Hundred Years' War, particularly in the Battle of Poitiers in 1356. However the Black Prince never ascended to throne due to a sickness he contracted fighting in Europe.

After Richard succeeded his grandfather, Edward III, he turned to alchemy to create a more pious ideal of kingship. But he lost his way and began to experiment with sulphur and mercury in order to boost his life force.

Finally he was confronted by nobles such as Edmund of Langley, Duke of York, Earl of Northumberland in collusion with Louis, Duke of Orléans. But he had grown too powerful to overthrow, and while they waited sentencing in the Tower of London, they surely knew that his reign of evil had only just begun.
Older Posts

© Today in Alternate History, 2013-. All characters appearing in this work are fictitious. Any resemblance to real persons, living or dead, is purely coincidental.