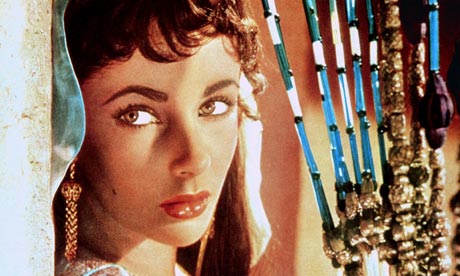 After alternating six times between Catholic and Protestant wives, with ensuing religious uproar each time, Henry VIII divorced Katherine Parr and announced that this time he was going to marry a nice Jewish girl.

The Seventh Wife of Henry VIIIOf course, Jews had been legally driven out of England...and many Christians believed that the Jews had killed Jesus...but King Hal was used to making his own rules. In this case, he announced that the exile did not apply to the Queen, and that it had been revealed to him that the Romans killed Jesus...especially the ancestors of those Italian Catholics who were always denouncing him anyway. (The second pronouncement, by the way, would be repeated by Catholic Popes about 300 years later, but without the death penalty for disagreeing.)

Anyone who differed with him about these matters would be burned alive, like everyone else who questioned him about anything. In turn, the Jewish rabbis, in their Arabic refuge, agreed that His Majesty would not have to undergo circumcision, and that they themselves would be glad to find a suitable candidate for his bride, who would practice her faith only in private.

After a brief correspondence on the topic, they recommended one Florence of Arabia. She met all of his requirements, as being a virgin, fluent in English and a skilled nurse...this last being the qualification that had kept Katherine Parr alive. Florence also looked like the young Elizabeth Taylor when she played Rebecca the Jewess in "Ivanhoe", as Holbein's portrait proved to his royal patron. In addition, she agreed not to try to win converts...just as long as no one called her a Jewish Princess.

While the announcement took the English people by surprise, they secretly agreed that it might be a good idea, since no one was going to face martyrdom by arguing for or against the Jewish religion, the way they had battled over the Catholic v. Protestant thing. Some, of course, feared that the King had gone mad, but they had said that before.

And so Florence was escorted into the royal palace by an entourage of English maids-in-waiting, including the King's two daughters, Mary and Elizabeth. Charmed by her beauty, modesty and knowledge, he declared that this was indeed a rose without a thorn. In turn she nursed him faithfully, treating all his many ailments with chicken soup.

As for Bloody Mary, she was so fond of her new stepmother that when she took the throne, she conceded that she would not burn any Jews alive, although those Protestants were still fair game.
© Today in Alternate History, 2013-. All characters appearing in this work are fictitious. Any resemblance to real persons, living or dead, is purely coincidental.