| | |
| --- | --- |
| July 21 | |
In 1985, eighteen months after he survived a titanic board room struggle, Chairman Jack Tramiel of Commodore International took the step forward that he had been fighting tooth and nail for, announcing the release of the 900 model (pictured), a 16-bit microcomputer based on the Zilog Z8000 CPU that would take the competition to the Apple and IBM during the late 1980s.

Commodore 900A Polish immigrant and Auschwitz survivor, Tramiel had promised "computers for the masses, not the classes". To achieve this goal, he had driven Commodore to the edge of bankcrupcy, offering budget priced machines distributed through retail channels rather than authorized resellers. Following on from the success of the PET, the Commodore 64 was selling at the staggering rate of 400,000 units per month, and in fact a key issue for the company was finding a suitable successor to this runaway success. That would be the 900 model.
In 1861, in the first large battle of the Civil War, Confederate Armies under recently promoted Major General Ulysses S. Grant split the Union Armies under the command of Major General Robert E. Lee at Gettysburg.

Grant wins at Gettysburg
By Timothy McFaddenIn this, the first major clash of organized armies, Lee had appeared to be on the verge of victory after the second day, smashing the Confederate Army of the East under Lieutenant General Dan Sickles. It was Grant's last minute appearance with the Confederate Army of the West, striking Lee's rear early on the third day, that reversed the battle, capturing or killing more than half of the Union Army and their French Allies. Only a last minute stand by General "Stonewall" Jackson's Virginia Division gave the remains of the routed Union Army the chance to escape to the south.

Confederate President John C. Fremont declared the victory "proof of our iron determination to defend human freedom". US President Jefferson Davis declared "Our sacred union shall not be sundered by northern money men determined to infringe on our rights of property. States rights do not now, nor have they ever, included the right to separate from the Union".

BACKGROUND

The 1856 attack by pro-slavery vigilantes on Lawrence, Kansas, and the subsequent beating of Senator Charles Sumner on the floor of the senate, while other senators were held at bay by gunpoint, had already brought the First Republic close to Civil War. In an attempt to stop a wave of pro-slavery terror in Kansas, Nebraska and Missouri, Senator Stephen Douglas and his peacekeeper faction joined with southern senators to pass the 13th Amendment to the Constitution of the United States: the Respect for Property amendment. Patterned on laws passed by the pro-slavery Kansas Legislature and in states such as Virginia, the amendment forbade agitating against slavery in speech or print as encouraging Servile Insurrection.

Reaction in New England, the East and the Midwest was loud and violent, with anti-slave catcher militias formed in several states while the new Republican Party under General John C. Fremont had as it's central plank the repeal of the 13th Amendment. The expedited admission of Kansas, Missouri, California and Nebraska as slave states alienated even the peacekeeper faction of Douglas, who repudiated his support. Matters finally came to a head in 1860 when the Republican presidential candidate, Abraham Lincoln, was shot and killed during a campaign speech in Maryland.

A new story by Timothy McFaddenAt his inauguration, President Jefferson Davis called for unity and peace between the states but also threatened harsh retaliation against anyone who tried to divide the Union. The threats were ignored as Committees of Secession in Massachusetts, New York, Ohio and Delaware convened in Boston. On February 22,1861, these states joined by Pennsylvania, the New England states, Michigan, Illinois and Indiana declared the formation of the Confederate States of America, with it's capitol in New York City and it's first president, John C. Fremont.

Reaction by President Davis was swift, nationalizing the militia of all loyal states and calling for a million man army for a duration of two years. He also authorized the arrest of thousands of those deemed "Copperheads" for suspicion of being disloyal or anti-slavery. Such arrests included leaders of the "Neutralist" factions in Minnesota and Wisconsin. Confused fighting in Maryland and Kentucky kept those states in the Union, while the northern tip of Virginia split off to become the Confederate State of Mohawk.

In the Winter Mountain War, Union forces under General George B. McClellan were stopped in a bloody defeat at the new state capitol of Charlotte by Ohio Militia General U.S. Grant commanding a mixed force of volunteers from various states. After that, in the east, both sides pulled back to recruit and organize their armies. In the west, confused fighting continued as Union raiders struck deep into Illinois, Wisconsin and Indiana.

Deprived of it's industrial heart, the cash-strapped United States secured massive loans from France, England and Spain, as well as several regiments of troops from France. Claims that such loans would keep the US in debt to Europe in perpetuity were derided as treasonous. The perpetual manpower shortage that would dog the Union throughout the war was immediately felt, as slave-holding loyalist states insisted on keeping much of their militia at home to guard against slave insurrection. Nonetheless, the first rush of volunteers enabled the Union to form an army of 100,000 men west of Washington.

Union overall strategy was the "Anaconda" plan, formed by General Winfield Scott, shortly before his death from a stroke. Initial mutinies and desertion by most US Navy ships to the Confederate side made a naval blockade impossible at first, while President Davis continually pushed for a drive through Pennsylvania to split the Confederacy. Major General Robert E. Lee, the new commander of the Army, repeatedly stalled, telling Davis that his army lacked organization, uniforms, training and everything else needful to form an army.

The Confederate Armies had initially been hampered by the lack of professional Army officers, who mostly stayed loyal to the Union. The initial confederate armies were forced to rely on political appointees, disgraced and retired army officers or amateur soldiers like Dan Sickles, Don Carlos Buell, Joshua Chamberlain and Ulysses S. Grant.

This process began to reverse as President Davis, despite protests from Lee, Johnson and other senior officers, blacklisted northern officers who had remained loyal. Shut out of higher command, senior officers like Reynolds, Sedgewick, Burnsides and Hooker returned to their home states. As latecomers, Fremont appointed them to subordinate positions, causing Burnsides and others to resign their commissions and leave military service entirely or to take command of state militias.

By June, Davis had exhausted his patience and informed Lee that if he would not take the army north, Davis would find a commander who would. Initially, Lee encountered great success with the two wings of his army commanded by Jackson and Johnson. A shattering victory by Lee in two days of fighting north of Gettysburg routed the Union Army of the East, capturing General Dan Sickles and killing General Joseph Hooker. However, in the process, Lee's army was scattered among the hills of Pennsylvania.

It was at this point that Grant, leading 20,000 men detached from the Union Army of the West, struck Lee's army from the rear after a forced march. As Grant said afterwards "Both our armies were green as grass. Green troops have, in my experience, been fierce as lions in the attack, while in retreat they almost always panic and rout. I therefore concluded that my only option was to attack, attack and attack again". Although outnumbered, his attack split the Union forces and captured most of the Union Army's dear-bought artillery.

His pursuit of the fleeing southern army was stopped by the stand of Stonewall Jackson, although Grant said afterwards that he had no intention of pursuing past that point.

Subsequent trends of the war only came in after Gettysburg- the increasing technological focus of the Confederate Armies, the freeing and arming of escaped slaves and the "War for Freedom" concept, and the growing "Second Republic" movement that the Confederacy should not simply secede from the Union, but supplant it.
In 1977, the rogue MI-6 agent who had led the conspiracy to assassinate Harold Wilson was himself killed in a car crash in Switzerland.

The Oarsman by Chris OakleyAt the time of his death the agent, formerly known to his co-conspirators as "Oarsman", had been on the run since 1975; there were outstanding warrants for his arrest in both France and Belgium, where he'd been waging a personal "black ops" campaign against KGB-sponsored radical leftist groups, and back in his native Britain an MI-6 internal probe had turned up evidence suggesting "Oarsman" was embezzling agency funds for personal use. He was buried under one of the dozen or so aliases he had used to conceal his true identity during his time on the lam.

Part 4 of the Necessary Evil ThreadEven after the Blair government's 2004-05 inquiry had clearly established the role of "Oarsman" and his cohorts in Harold Wilson's death, the rogue MI-6 operative's fate was still something of a mystery as far as the British public was concerned. It wasn't until 2008 -- when Blair's successor Gordon Brown launched a further investigation of the assassination plot - that the facts about the agent's untimely demise finally came to light. A DNA test authorized by the Swiss courts proved the body interred in Zurich's Friedhof Nordheim cemetery was indeed that of "Oarsman". From there, Swiss and UK police began a joint probe into the circumstances behind the crash that killed the renegade MI-6 agent; the investigation would lead to three arrests in the summer of 2009.

When Brown himself left office in May of 2010, new British prime minister David Cameron pledged that his government would continue the reforms of the UK's intelligence network which Brown and Blair had started instituting in the aftermath of the 2004-05 inquiry into the Wilson assassination conspiracy.
In 1977, on this day the Government of Egypt declared war on Libya just twenty-four hours after Colonel Gaddafi had ordered a full-scale raid on the border city of Sallum.

Egypt Liberates Libya Small skirmishes and shootouts between the Egyptian and Libyan armies would result in a rout that would become an invasion. Tensions had mounted between the two countries for months with attacks at one another's embassies, Gaddafi's order of the removal of all Egyptian nationals from his country by July 1, and finally the Libyan peoples' "March on Cairo" where thousands of civilians approached the Egyptian border to make known their stance against a possible Egyptian-Israeli peace treaty.

The march would lead to further difficulties when it reached the border, where Egyptian troops stopped the protesters. On July 20, Libyan artillery fired at the Egyptians, and a full-scale raid on the city of Sallum followed on July 21. The Libyans expected some fighting, then to disengage and return across the border. Instead, the Egyptians responded with a declaration of war and counter-invasion.

A new story by Jeff ProvineWith superior arms, the Egyptians raced toward Tripoli on the coast roads after bypassing Ajdabiya. The Libyan army looked for methods of ambush, but Egyptian air superiority kept enemy tanks and infantry pinned. On July 24, armed forces rolled into Tripoli, and Gaddafi was nowhere to be found. The leader of the revolution had pulled out of the capital and hidden in bunkers deep in the desert.

Algeria and Palestine called for an armistice, but their cries went unheard. Instead, Egypt called for free elections and a new Libyan government. As a fallen leader, Gaddafi was not arrested, merely ignored, and he would eventually become an expatriate in Syria. The new election was backed by the United States; most international figures merely sat back to watch. The USSR was expected to speak out, but the Soviets were quiet as they had their own designs on invasions farther east and hoped not to muddy international waters.

Libya, now newly reopened, fell in line with Egyptian ideals and developed relations with the West. Farther in the east, Iran would arise in a revolution to become a religious republic (what many called socialist). Saddam Hussein's government, suspicious of Ba'ath revolutionaries spilling over from Iran, declared war on their neighbor, which received increasing aid from the USSR despite their own problems in Afghanistan. Western attention was drawn more heavily to Libya, and Iraq would fall to the theocratic Iranians.

A new "iron curtain" would drop across the Middle East. Both sides would grow increasingly fearful of the other, and war seemed imminent daily. Terrorist attacks rang through Saudi Arabia, hoping to edge the king out of power, but further backing from Egypt and the West would keep the balance. After the fall of the Soviet Union in 1991, the eastern states would face economic collapse and sought to bring in Kuwait as a liberation of Arab resources from Western hands.

The Gulf War began with an invasion of Kuwait from the north, and a massive United Nations force would counter-invade with Egyptian and Saudi troops leading the way. War seemed to spin out of control, and it seemed unfathomable to end without bringing down the Iraqi and Iranian governments, which was achieved in 1994 with the Fall of Tehran. Coalition forces would stay behind in the region for decades to come, redrawing national borders to create Kurdistan and establishing constitutions based on ideals of freedom. Terrorism and insurgency would follow continually and plague the elected governments for generations.
In 1969, four thousand artists representing thirty-one African nations converged on Algiers on this day for the first Pan-African Cultural Festival. Celebrating a a high point in post-independence Africa, painters, poets, photographers, musicians and intellectuals transformed the streets into a meeting place of creative culture. And one such meeting, between Frantz Fanon and Eldridge Cleaver would change the world forever.
Watch the Youtube Clip of Frantz Fanon


Decolonising minds, a new beginning for humanityBorn in Martinique, Fanon (pictured) volunteered to fight for the Free French in the Second World War. After the war he trained in psychology in Lyon, where he wrote his radical personal analysis of racism and colonialism, Black Skin, White Masks (1951). "We are still black and we have come back ..". musician Archie SheppIn 1953 Fanon moved to Algeria to work as a psychiatric doctor just south of Algiers. Three years later, appalled by the French use of torture in the Algerian War, he resigned his government post and aligned himself to the Algerian cause. Thereafter, in his writings Fanon analysed with uncompromising rigour the connection between economic domination, racism and the European "civilising mission". Most controversially in his last work, The Wretched of the Earth (1961), Fanon asserted it was the peasants in Africa and not the industrial working class in Europe who were the standard bearers of world revolution. Through the violent overthrow of colonialism they represented a new beginning for humanity.

Other jazz musicians at the festivaI included the singer Nina Simone and the drummer Max Roach, but in terms of the Afro-American connection, most excitement was generated by the Black Panther Party.Leaders like Eldridge and Kathleen Cleaver, on the run from the US police, headed for Algeria. Inspired by Fanon, they saw Algiers as the beacon of revolution. At the festival the Panthers were a huge presence. An exhibition tracing the Party's history and including paintings and prints by Emory Douglas, the Black Panthers' Minister of Culture, drew adoring crowds. The radical film-maker William Klein shadowed Eldridge Cleaver for three days. Klein's follow-up documentary, Eldridge Cleaver, Black Panther, itself an icon of 1960s' counterculture, shows Cleaver and Fanon holding forth on what they considered to be the crimes of American imperialism as well as visiting the North Vietnamese delegation; an act that was loudly condemned in the American press.
In 2010, on this day director Zach Snyder's alternative superhero movie American Flagg premiered in cinema theatres across North America.

Set in a dystopian future, a series of world-wide crises has forced the U.S. leadership off-world. Reforming at the Hammarskjold Center on the planet Mars, a Tricentennial Recovery Committee is formed to get America "back on track for '76". Yet the lofty plan is betrayed and instead, the TRC plans to pay for self-sufficiency by selling the country to the new superpowers on Earth, the Brazilian Union of the Americas and the Pan-African League.

American FlaggBased on the 1983 comic book series of the same name, creator Howard Chaykin's team of writers included Steven Grant, J.M. DeMatteis and Alan Moore. Chaykin famously described the creative goals of the project with the statement "I couldn't see a reason why a post-Holocaust dystopia could not be funny".

"Somebody's gotta put it all back together ... Reuben Flagg just might be the man".Both Snyder and Moore had of course worked together on The Watchmen, which featured another Jewish superhero, the Nightowl. But it was Moore's suggestion to offer the protagonist role for American Flagg to Jackie Earle Haley and not Patrick Wilson. Assisted by a talking cat named Raul, the superhero is one of the few characters with a conscience. Reprising his uncompromising role as Rorschach Watch the Youtube Clip
, Haley would win an Oscar for his brilliant portrayal of Reuben Flagg, an idealist who exposes the TRC's dastardly plot.
In 1977, - (AP) The remains of a U.S. airman shot down over Vietnam were returned to the United States today.The return of the air pirate McCain
The airman has been identified as Lieutenant Commander John Sidney McCain III, whose plane was shot down by a missile over the then North Vietnamese capital of Hanoi on Oct. 26, 1967. McCain's A-4E Skyhawk crashed in a rural area. According to spokesmen for the Vietnamese government, although the Navy pilot survived the crash, he was attacked and killed by local villagers before units of the then-North Vietnamese Army could take him prisoner.
McCain is survived by his wife, Carol Shepp McCain, her two sons from a previous marriage Douglas and Andrew, whom he had legally adopted, and a daughter, Sidney. Mrs. McCain, motivated by her husband's disappearance in combat, has in recent years been active in the POW-MIA movement; in 1976, she was elected to the House of Representatives as a Republican in Arizona's First District, which includes the McCains' home town of Phoenix. She is said to be considering running for the Senate in 1980.
Reached for comment regarding the return of her husband's remains, Mrs. McCain stated: "John McCain died at the hands of America's Communist enemies. Their return of his body after ten years in no way absolves them of their guilt in his murder". Pressed, she made clear that she disbelieves Hanoi's account and is convinced he was, in her words, "tortured to death" by the Hanoi regime in one of its prisons.
U.S. military spokesmen have responded that based on the condition of the body, it appears this is unlikely. According to them, Lt. Comm. McCain seems to have died within hours, if not minutes, of crashing; as best as can be determined from remains of this age, his body, they say, shows no sign of the injuries of varying age which would be expected if he had endured as a prisoner for some substantial time.
Rep. McCain has introduced legislation calling for her husband to be posthumously awarded the Congressional Medal of Honor.
In 1945, the surrender terms were presented to the Empire of Japan "We have laid down the general terms on which they can surrender. Our warning went unheeded. Our terms were rejected. (1) The world will note that the first atomic bomb was dropped on Hiroshima, a military base. That was because we wished in the first attack to avoid insofar as possible, the killing of civilians.(2) But that attack is only a warning of things to come". ~ Harry S Truman, 34th Vice President and 33rd President of the United StatesThe Truman Doctrine(1) It is suggested by many historians that if the United States had given Japan conditional surrender terms including a guarantee of the Emperor's safety, then the Japanese would have surrendered sometime in the spring or early summer of 1945, possibly even sooner. Facts such as this points to the idea that Truman's Administration had ulterior motives for dropping the bombs. (2) Hiroshima was a civilian target chosen because it had not previously bombed. If it was a military target, it would of course have been bombed before. (3) Hinting of the third strike on Tokyo that occurred on the morning of August 14th. Part of a radio broadcast by Truman on 9 August 1945, referring to the atomic bombing of Japan available at Learning Curve.
US Sec Def

On this day in 2002, US Defense Secretary Donald Rumsfeld told reporters at the National Press Club in Washington that the United States was dispatching 50,000 troops to Kuwait in response to the growing internal unrest in Iraq.

Don Rumsfeld
On this day in 1968, Belarus seceded from the rest of the USSR, heightening Kremlin fears that the Soviet Union was about to collapse. &nbsp &nbsp &nbsp &nbsp &nbsp &nbsp &nbsp &nbsp &nbsp &nbsp &nbsp &nbsp &nbsp &nbsp &nbsp &nbsp &nbsp &nbsp &nbsp &nbsp &nbsp &nbsp &nbsp &nbsp &nbsp &nbsp &nbsp &nbsp &nbsp &nbsp &nbsp

Belarus Flag
On this day in 2004 the website calling for Michael Moore to be permanently disqualified from Oscar contention registered its 300,000th hit.

Michael Moore
In 1925, the Scopes 'Monkey' Trial in Dayton, Tennessee concluded in favour of Charles Darwin's theory of evolution. High school biology teacher John T. Scopes was found guilty of teaching the Biblical interpretation of the Book of Genesis in class and fined $100.
On this day in 1941, Nazi Germany became the first foreign power to recognize the new anti-Soviet government of Lithuania. &nbsp &nbsp &nbsp &nbsp &nbsp &nbsp &nbsp &nbsp &nbsp &nbsp &nbsp &nbsp &nbsp &nbsp &nbsp &nbsp &nbsp &nbsp &nbsp &nbsp &nbsp &nbsp &nbsp &nbsp &nbsp &nbsp &nbsp &nbsp &nbsp &nbsp &nbsp &nbsp &nbsp &nbsp &nbsp &nbsp &nbsp &nbsp &nbsp &nbsp &nbsp &nbsp &nbsp
In 1899,
romantic writer Ernest Hemingway was born in Oak Park, Illinois. During World War I Hemingway worked in a Milan hospital run by the American Red Cross. With very little in the way of entertainment, he often drank heavily and read newspapers to pass the time. Here he met
Agnes von Kurowsky
of Washington, D.C., one of eighteen nurses attending groups of four patients each. She was more than six years older than he. Hemingway fell in love with her, and they married after his return to the United States.
Hemingway's distinctive writing style is characterized by economy and understatement, in contrast to the style of his literary rival William Faulkner. It had a significant influence on the development of twentieth-century fiction writing. His protagonists are typically stoic males who exhibit an ideal described as 'grace under pressure.' Many of his works are now considered canonical in American literature.
The story of Hemingway's great romance was featured in the 1996 motion picture
In Love and War
, based on the book Hemingway In Love and War by Henry S. Villard and James Nagel, was the story of the young reporter Ernest Hemingway (played by Chris O'Donnell) as an ambulance driver in Italy during World War I. While bravely risking his life in the line of duty, he is injured and ends up in the hospital, where he falls in love with his nurse, Agnes von Kurowsky (Sandra Bullock).
In 1998, several of the researchers working on the undersea ruins near Mt. Didicas in the Philippines seem to go spontaneously mad, and have to be evacuated back to Manila. Curiously, they all are chanting the same thing as they are taken back; 'He is waking.'
In 1989, parodist 'Weird' Al Yankovic's first movie, UHF is released. It becomes the highest grossing comedy of all time, outpacing The Blues Brothers with over $258 million in receipts. Yankovic goes on to score other big-screen hits such as Running With Scissors and Long, Long Time Ago, his parody of Star Wars: The Phantom Menace.
In 1899, hack writer Ernest Hemingway was born in Oak Park, Illinois. Never a serious author, Hemingway made his name with such melodramatic fare as Old Man & The Sea, The Sun Also Rises, and For Whom The Bell Tolls. While popular with the general public, his work faded quickly after his suicide in 1958.
In 1862, Southern rebels attack the U.S. military at Manassas Junction, Virginia. Poorly organized and hopelessly outgunned, the rebels are dispatched in short order by the Union army, but they inspire others who hope to bring down the Communist government of President Walt Whitman.
In 2004, the United Kingdom government published Delivering Security in a Changing World, a paper detailing wide-ranging reform of the country's armed forces. Recognising that the hyper power Great Britain was the de facto global policemen, proposals for a rapid reaction force were accepted that could send troops to British possessions at a moments notice. Downing Street was unaware how soon such a force restructure be required. By the end of the decade, the British Army was fighting an island hopping war of fast movement in the Far East with the resurgent island nation of Nippon.
In 1994, Bryan Gould was declared the winner of the leadership election of the British Labour Party, paving the way to him becoming Prime Minister in 1997. The significance of this victory was not apparent until 2003 when Gould refused to back the US invasion of Iraq, saying that 'Labour was driven by values and principles'. He was strongly backed by Robin Cook, Claire Short inter alia. The arch back bench modernisers Tony Blair, Gordon Brown, Peter Mandelson et al. could only seethe in silence as the British working class stood up to a man to back this bold and principled position.
In 1969,
going up the stairs was the hardest thing that Joseph Gargan (Kennedy's cousin) had ever done in his life. That was all, that was it. He didn't turn on the light. He mounted the steps, one by one avoiding the sixth, which creaked. He held on to the crucifix, and his palm was sweaty and slick. He reached out and pushed open the door. U.S. Senator Edward M. Kennedy of Massachusetts was lying on the bed.
~'The Emperor of Ice Cream'
In 1969,
Commander Neil Armstrong, Command Module Pilot Michael Collins and Lunar Module Pilot Edwin 'Buzz' Aldrin of the Apollo 11 mission attempted a landing at the southern Sea of Tranquillity about 20 km (12 mi) south west of the crater Sabine D . As the landing began, Armstrong reported they were 'running long'; Eagle was 4 seconds further along its descent trajectory than planned, and would land miles west of the intended site. The LM navigation and guidance computer reported several unusual 'program alarms' as it guided the LM's descent, taking the crew's attention from the scene outside of the descent such that they were surprised to be sucked into a powerful vortex. Multidimensional energies folded space and time, sending the craft to the armed camp of Austrasian Mayor of the Palace Charles Martel hours before the
Battle of Tours
. Armstrong was less worried that the in-craft time device is reporting 9th October 732; of greater concern was the sight of Frankish and Burgundian troops about to decamp with their heads down in abject defeat. The following day these soldiers must defeat an army of the Umayyad Caliphate led by Abdul Rahman Al Ghafiqi, Governor-general of al-Andalus to put a final stop to the Arab invasion of Europe, without which, there would be no Western Europe and no America!
July 20
In 1969, the lunar lander Eagle made a hard landing on the moon. Although its occupants, astronauts Neil Armstrong and Buzz Aldrin were not seriously hurt, they discovered that the impact had damaged the lander's engines, making it unable to launch and return to the orbiting Apollo 11 spacecraft.

Apollo XI TragedyThis discovery presented the astronauts, their crewmate Michael Collins aboard the orbiting Apollo 11, and Mission Control on Earth with a dreadful contingency they had hoped never to confront: there was now no way to retrieve Armstrong and Aldrin. The two would have to be left to suffocate, starve or commit suicide, and Mission Control would be obliged to cut off all communications.

Four days later, on July 24, 1969, when if the mission had gone as planned all three astronauts would have returned to Earth to receive a hero's welcome, Michael Collins came back alone. He stood by the side of President Nixon as the latter delivered a eulogy for his doomed comrades:
Fate has ordained that the men who went to the moon to explore in peace will stay on the moon to rest in peace.
These brave men, Neil Armstrong and Edwin Aldrin, know that there is no hope for their recovery. But they also know that there is hope for mankind in their sacrifice.
They will be mourned by their families and friends; they will be mourned by their nation; they will be mourned by the people of the world; they will be mourned by a Mother Earth that dared send two of her sons into the unknown.
In their exploration, they stirred the people of the world to feel as one; in their sacrifice, they bind more tightly the brotherhood of man.
In ancient days, men looked at stars and saw their heroes in the constellations. In modern times, we do much the same, but our heroes are epic men of flesh and blood.
Others will follow, and surely find their way home. Man's search will not be denied. But these men were the first, and they will remain the foremost in our hearts.
For every human being who looks up at the moon in the nights to come will know that there is some corner of another world that is forever mankind.
The tragedy of Apollo 11 would provoke a political backlash against a space program already under siege. Apollo had been planned to run for twenty missions, but none flew after Apollo 11. Not until the 1990s, under President George H. W. Bush's "Back to the Moon" initiative, would manned lunar missions again be undertaken. On July 4, 1995, the bodies of America's "moon martyrs" would be found by the crew of the Selene IX, who conducted a solemn burial ceremony at the site and, in keeping with Nixon's solemn words, left the remains where they were - inside the damaged lander, where they had apparently asphyxiated when their air failed after communications were terminated.
In 1815, on this day the American shipping merchant Sampson Vryling Stoddard (S.V.S.) Wilder disembarked at his home port of Boston accompanied by the deposed French Emperor Napoleon Bonaparte.

Napoleon's Escape to North America
by Ed and Eric OppenA member of the small American community in Paris, Wilder was an acquaintance of both Talleyrand and Lafayette. Impressed by the changes brought about in society and politics under Napoleonic Rule, he was compelled to act after the tragic defeat at Waterloo. And so he travelled to Île d'Aix and offered to help the Emperor escape the British blockade.

Reluctant to leave his fellows, appeals to Napoleon's sense of grandeur finally prevailed and he was eventually persuaded to flee to America and establish the "Second France" where his friends could join him. Perhaps he even imagined a fanfare welcome from James Madison, the President who had declared war on England in 1812.

But first they had to get to that future. And the escape plan was deceptively simple, to travel in disguise under a passport prepared for the merchant's valet. But of course there was a complication; until the danger-line was passed, he would have to be concealed in the false compartment of a hogshead barrel. Water was to drip incessantly, and during the voyage, he developed the pneumonia that would kill him shortly after he arrived at the merchants house in Bolton, Massachusetts.
In 2011, with freedom of movement across the oceans already prevented by the co-ordinated action of group intelligence in mutating jellyfish, mankind soon faced expulsion from landmasses when the development of ultrasound technology backfired spectacularly.

Jellyfish Apocalypse
Rise of the Spineless MenaceFor the past decade, the rise of the spineless menace had been relentless.
1999 ~ Forty million people abruptly lost power on the Philippine island of Luzon when fifty dump trucks' worth were sucked into the cooling pipes of a coal-fired power plant
2006 ~ partially disabled the aircraft carrier USS Ronald Reagan
2007 ~ stung and asphyxiated more than one hundred thousand farmed salmon off the coast of Ireland
2010 ~ capsized and sank a ten-ton fishing trawler off the coast of Japan
However it was only in early 2011 that a maritime problem that was seen as a nuisance quickly escalated into a species survival threatening disaster of epic proportions.
To be continued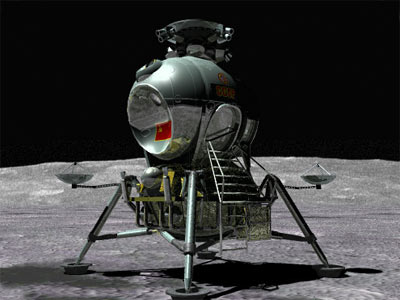 In 1969, on this day NASA confirmed that the identity of the deceased Soviet Cosmonaut discovered at Tranquility Base was none other than Yuri Gagarin who had been reported dead by the Pravda Newspaper as a result of a fatal training accident at the Star City some eighteen months before.

Iron Nightmare 3
NASA makes a Grisly DiscoveryEven more surprisingly a radio playback included several warnings that the now abandoned Soviet lander was entering Nazi Airspace.

Ironically the American landing at Tranquility Base were largely a triumph of the German Rocket Scientists such as Werner Von Braun who had been based at the Peenemünde Space Port. Due to the rapid invasion of General Eisenhower's forces, they had been prevented from joining their colleagues in Antartica who relocated to the Dark Side of the Moon during the final phase of the war.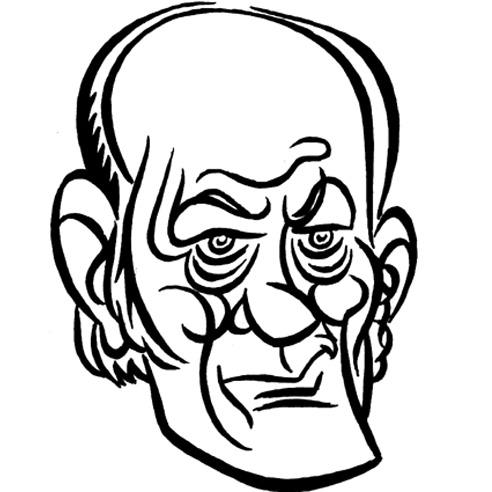 In 1983, in a red hot-line conversation with his fellow Head of State, the Canadian Prime Minister, President René Lévesque (pictured) verified intelligence reports received by Pierre Trudeau that the two multi-megaton Soviet ICBM warheads were launched from the island of Cuba before crossing the sovereign airspace of the Republic of Quebec and then devastating the Greater Toronto Area.

The Last Broadcast Part 4: The Rise of A New FederationEven though the world had reached the very brink of destruction before stepping back, this shocking discovery was just one of a number of such revelations that threatened the fragile ceasefire brokered by Acting US President Malcolm Baldridge. In particular, the destruction of the cities of Beijing and Shanghai by Soviet submarine-launched missiles just moments before the ceasefire took effect left White China acutely vulnerable to a fresh conventional assault from its Communist neighbour Manchuria.

At this critical moment, Canada once again demonstrated its reputation for international leadership by inviting the heads of government to an international peace conference in the West Canadian City of Vancouver. More than a little relieved to escape the madness of their own nations, these world leaders had hardly settled into the plenary session when they were shocked by a radical suggestion from Trudeau. If World War One spawned the League of Nations, and World War Two the United Nations, perhaps World War Three was the catalist for a World Government based right here in the only part of the world unaffected by the nuclear holocause - Vancouver, or "Peace City" as he proposed to rename it.
In 1944, Lieutenant Colonel Claus von Stauffenberg attempted to assassinate Adolf Hitler by placing a bomb in the conference room at the East Prussia command center where Hitler was holding a meeting. The bomb went off and von Stauffenberg telephoned to his confederates in Berlin that Hitler had been killed.

If the July 20 Plot Had SucceededThe conspirators had planned to stage a coup, using elements of the skeletal Home Army in Germany, perhaps supported by some of the generals on the Western Front. However, the would-be putschists in Berlin dithered for several hours, trying to get confirmation that Hitler was really dead. They did not seize the government ministries, or the telephone exchanges, or even the radio stations. When Goebbels was able to confirm that Hitler was alive and convince the army units in Berlin of this fact, the coup collapsed in short order. Apparently, all that saved Hitler's life was the absent-minded placement by his adjutant of the bomb from one side of a wooden table support to the other. Suppose the bomb had not been moved, and Hitler had been killed?

A new story by John ReillyThe conspirators had some foggy notion that they might be able to surrender to the Allies in the west, or at least negotiate a withdrawal to Germany's western border, while continuing to fight defensive battles in the east. Certainly they had gone much further in sounding out the western commanders about their attitude to a coup, though in some ways the most forceful member of the anti-Hitler network involved in the assassination attempt was Major General Henning von Tresckow of Army Group Center on the Eastern Front. (They had also attempted covert negotiations with both the Anglo-Americans and the Russians. They managed to talk to unofficial representatives of both sides, but without results.)

Objectively speaking, something like this might have been possible. The military position of Germany in July 1944 was grim. At the beginning of the month, the Russians had crossed the pre-war eastern border of Poland. Hitler was having that conference in East Prussia because the Russians were only about 60 klicks from the province. In the west, the Anglo-Americans were breaking out of Normandy, and Paris would fall in August. Still, the Germans were far from beaten. Armaments production, for instance, peaked in July. In the months before Germany finally surrendered, they would stabilize the situation more than once, and even conduct some notable offensives. In other words, they still had something to bargain with, and both sides knew it.

The problem with this analysis is that Germany still had a lot to bargain with after the British summer offensive in 1918, too, yet their army and government collapsed as soon as it became known their diplomats were treating for an armistice. No one wants to be the last soldier killed in a war, especially a soldier on the side that is clearly losing. The provisional government (the uninspiring General Ludwig Beck was to lead it) would have been unlikely to be able to control the situation. The Germans armies in the west would probably have simply melted away, rather than wait for an armistice. The government would not have been able to gain control in the homeland: Nazi Germany was a party state, one where the official civil service could do nothing without party cooperation. It would be possible to overcome the party only with the army, but the Home Army was barely sufficient to occupy Berlin. Whatever the Germany armies did in the east, most of them would have been unlikely to follow orders from Beck's government in Berlin. Many more of the eastern units were SS after all, and even the regular army types were often committed Nazis. One suspects that they would have diverted whatever forces they could in order to take Berlin and reestablish a Nazi government. That government would then have tried to recoup matters in the west.

Actually, I doubt that the conspirators would have been able to establish even an ephemeral government. It is much more likely that, if it had been proven that Hitler was dead, the SS units available in Germany would have taken Berlin. Himmler was actually in contact with the conspirators, though with Hitler's knowledge and explicit approval. Though there is no evidence he was a participant, still his behavior throughout the whole affair was oddly passive. Goering was Hitler's designated successor, of course. In earlier versions of the plot, Goering and Himmler were supposed to be assassinated, too. It is easier to image Goering attempting to negotiate a peace than any other major Nazi. In 1939, remember, he had tried to avert war so he could have peace in which to give himself up to his private dissipations. However, by 1944 these had sufficiently debilitated him that it is doubtful he could have made the succession stick.

My guess is that the end result of von Stauffenberg's bomb would have been to bring Himmler to power. (This was a possibility of which the conspirators were aware, and which apparently stayed their hand at earlier points in the war.) It is not impossible to imagine Himmler negotiating peace with either east or west. Of course, it is also not impossible to imagine him using nerve gas on the eastern front. For that matter, it is not impossible to imagine him making human sacrifices to Odin under the Brandenberg Gate. Perhaps the oddest fact about the very odd history of Nazi Germany is that Hitler was a moderate Nazi. Far more than Goebbels or Roehm, say, he was content to let civil society be, so long as his primary goals of expansion in the east and the extermination of the Jews were carried forward. Himmler, in contrast, may have been the most radical Nazi of them all. The regime he might have created would not have lasted long, but it would have been uniquely extreme.
In 1934, Minneapolis Teamsters were in their second strike of the summer.

Socialist Uprising begins in Minneapolis The Great Depression had hid the Midwest hard, and laborers were among the most struggling of Americans to make ends meet. In an effort to better their position, the teamsters organized themselves into a union. A constitution had been written, and drivers were organized into different locals, each representing a type of worker: milk, freight, ice-wagon, etc. The leadership of Daniel Tobbs created an efficient headquarters staffed by a women's auxiliary, and they had even allied themselves with the Communist Party to achieve political clout. The past winter, a strike of coal drivers had made great progress, and now seemed time to achieve workers' rights.

In May, the strike began. The teamsters shut down the city, allowing only farmers to transport their produce directly to grocers. Fighting almost immediately broke out with the unions and the Minneapolis police trading blows with clubs and pipes. After a week of carnage, negotiations began, and Governor Floyd Olson was ready with the mobilized (but not deployed) National Guard. The unions and their employers came to agreement, and workers returned to business by the end of the month.

However, it became apparent that they had missed a key point. Warehouse workers (who had allied themselves with the drivers) were meant to receive benefits as understood by the unions, but the employers refused to give them. The strike resumed on July 17.

A new story by Jeff ProvineThe union leadership decided that, if battle were to escalate, they would be ready. Guns were stockpiled, but only clubs were allowed until otherwise provoked. On July 20, the provocation would come as fifty police officers escorted a single truck into the picketed market. Club-bearing teamsters made to block the truck's path, and then police opened fire with shotguns loaded with buckshot. Union workers charged forward to aid the injured, and the police continued to fire. Within minutes, teamsters from the rear of the picket came forward with their own weapons. The brawl turned to battle.

Minneapolis descended into a war zone. Olson deployed the National Guard, but the soldiers expected riot control rather than urban combat. After two days, the Guard fell back to take up siege of the city. All across the nation, in Hoovervilles and breadlines, people seemed to come alive to the sounds of gunfire. Longshoremen all along the West Coast rose up, shutting down ports. A strike of auto workers in Toledo that had been thought to have been settled ignited again and began a wildfire that would consume Ohio.

President Roosevelt watched as his country became engulfed it what appeared to be civil war. He pleaded for ceasefires over his weekly addresses, but the words fell on deaf ears. Finally he would call forth the Army and Marines to join faltering National Guard deployments (many of whom were beginning to side with the union workers). The action would cause a reaffirmation of faith in the Federal government among some and calls for a total separation among others. With the Convention of Minneapolis, the anarchy would become a revolution.

Violence would tear across the Midwest. Allied with them, but unable to hold such independence, were the Workers of the West, a mass in California and the Pacific Northwest that locked down the western part of the country. Riots shredded New York City during the Thirty Days' Fire, but neither the Federalists nor the Socialists could gain ground.

The war changed when Stalin offered aid to the rebel workers. Many happily took up Soviet arms, but many others became suspicious of foreign entanglement. Following ruptures in the Socialist leadership, desertion became rampant, and order was gradually restored. FDR began his extensive projects in the New Reconstruction, which would solve unemployment issues as many major cities in the Union needed to be rebuilt.

Europe fell into the Second World War, the United States was in no position to aid their allies. Without the hope of American arms, Britain fell before the month-long onslaught of the Blitz, and Germany turned against Russia in a bloodthirsty war that tore apart both countries. In 1944, Japan would conclude its India Campaign and launch new attacks on the south to secure oil, assaulting the American bases at Manila. The US, perhaps stronger than ever and sporting a ready government-based manufacturing system, was the sleeping giant awoken. Aid poured into the French, Norwegian, and British Resistances, and the Americans mobilized over a million troops. Stalin kept Hitler occupied by scorched earth, costing the lives of untold millions of Russians. Even as Hitler took Moscow in 1943, Stalin fought on with his loyal comrades against insurmountable assaults.

With the successful testing of the atomic bomb at Trinity Site in New Mexico, the United States would bring the war to an end in 1947 with a series of eighteen bombings in Germany and Japan. Stalin seemed hopeful to emulate the technology, but his nation was too destroyed to seek to match the capitalist West. Holding the bomb as the highest prize, President Truman kept the United States as the only superpower, rushing aid to allies to rebuild, but keeping military dominance to the US. Russia would struggle, but the death of Stalin in 1956 would lead to a new revolution (rumored to be backed by American funds).

The earth became nearly uniform in its American capitalism, and the latter half of the twentieth century would see untold growth. A feeling of paternalism would come over Americans, and investment would be the new colonialism. With the United Nations as something of a front, the US would assume control of every government by means of controled federated spending. Many would call the Pax Americana the greatest age of the earth, but others would disagree as the disenfranchised suffered low wages in sweatshops.

September 11, 2001, a great rebellion would emerge throughout the Muslim world. Capitalism would fall to its knees in a third world war that would bring an end to American control and a rebirth of leftist and conservative radicals that would parcel up the devastated nations.
In 2069, as part of the programme of events to get America "back on track for '76", the Tricentennial Recovery Committee (TRC) celebrated the hundredth anniversary of the Apollo Eleven mission by showcasing the new full-size Lunar reconstruction of Mount Rushmore.
Watch the Youtube American Flagg! Howard Chaykin Review Part 1


Back on Track for '76This highly symbolic event marked the most notable triumph of American technology prowess prior to the collapse of western civilization during the so-called "year of domino" when the original Mount Rushmore had been destroyed. Because in 1996 a series of worldwide crises had forced the U.S. government and the heads of major corporations to relocate to Hammarskjold Center, on Mars ("temporarily, of course").

"Somebody's gotta put it all back together ... Reuben Flagg just might be the man".And former President Reuben Flagg paid tribute to the valued contribution of Russian engineers from the former Soviet lunar colony of Gagaringrad who had worked tirelessly alongside Martian-based technicians to make the grand opening possible.

Of course bigger challenges lay ahead for the next seven years. Because the U.S. government and the heads of major corporations had yet to effect a return to Earth. In fact during the 'thirties, it was widely rumoured that the giant, interplanetary union of corporate and government known as the Plex was seriously considering selling the continental United States as real estate to the Brazilian Union of the Americas and the Pan-African League who had become the new superpowers on Earth during their absence. Flagg, who had played no small part in preventing that outcome, had refused to entertain the suggestion that his own image be used as a fifth face, on the new monument.
In 1993, on this day at 4pm government agents deposited the dead body of murdered Deputy White House Counsel Vincent Foster in a woodland area off the George Washington Parkway in Virginia, outside Washington, D.C. But Kenneth Starr's confidential witness Patrick Knowlton clocked their suspicious behaviour as they re-entered a blue-gray sedan motor vehicle before driving out of the small parking lot at Fort Marcy Park.

Murdergate by Ed, Eric OppenThe Clinton's desperate efforts to cover-up the homicide of the most senior White House Officer since JFK would come to nought. Because Starr's investigations would later reveal a level of government malfeasance unparalled since the tragedy at Dallas almost thirty years before:
The grassy area around the corpse was heavily trampled and yet the victim's shoes were soil-free
Carpet fibres on the body matched those of Hillary Clinton's apartment where she and Foster had conducted an extra-marital affair
White House Staffers seized Fosters papers even before his body was discovered, and broke into his safe
It later emerged that Hillary Clinton had become involved with Foster in covering up the activities that would become famously known as Whitewater and Travelgate. But when the First Lady attempted to break off the affair, Foster went crazy and arrived at her apartment with a gun planning to shoot both lovers. In the fight that ensued, Foster was killed when the firearm accidentally discharged as they grappled on the carpet. It was a dramatic scene that would have enthralled fans of the early eighties soap opera "Dynasty" had it not been so tragic.
In 1944, on this day a plot headed by a small group of German officers (the Kreisau Circle) succeeds in killing Adolf Hitler, along with a number of his staff, including the head of OKW Field Marshal Wilhelm Keitel.

A briefcase bomb, planted by Colonel Claus von Stauffenberg (pictured), explodes at 12:40 PM, less than three feet away from Hitler. By 4:00, Unternehmen Walkure (Operation Valkyrie) was in effect, with strongpoints throughout Berlin being seized by units of the Reserve Army.

The Kreisau Circle by Zach TimmonsWehrmacht troops quickly arrest any SS and Gestapo units they can find, having been told that the SS was behind the plot to kill the Fuhrer. Heinrich Himmler is killed after a pitched battle erupts at SS headquaters, but most top Party officials (Goebbels, Bormann, Goring) are arrested with little struggle. One of the few senior officials to go along with the conspirators is Albert Speer; he will be rewarded by being retained as Armaments and War Production Minister.


By midnight, Valkyrie has been mostly successful, with most senior Army commanders around the Reich believing the cover story of the SS power seizure; also, a number of wavering military leaders (including Erwin Rommel and G?nther von Kluge) and Party officials (inc. Speer and Adm. Wilhelm Canaris) openly throw their support to the Kreisau conspirators. Within three days, their hold has been consolidated; a new government is formed, with General Ludwig Beck as President, and Carl Goerdeler as Chancellor. The ban on political parties is lifted (excepting the Communists), and the concentration camps are immediately shut down.

On July 29th, the new German government, through Swedish mediators, proposes a 48-hour truce to the Western Allies, with the intention being a total ending of hostilities in the West. The Germans agree to evacuate all occupied nations in Western Europe, with a mutual twenty-mile demilitarized zone on the western borders of Germany; their only request is the halting of Lend-Lease convoys to the Soviets. Although Churchill and Roosevelt are loathe to agree to a negotiated peace (and even less wanting to back out of their alliance with Stalin), they realize that their main reason for waging war on Germany (the Nazis and the occupation of Western Europe) has suddenly vanished. Accordingly, on August 7th, a provisional truce is signed between Germany and the Western Allies.

Stalin and the Red Army will have to face the Wehrmacht on their own.
In 1971, with great regret an executive order was issued to shut down Operation 40, a CIA-sponsored undercover operation created by US President Eisenhower in March 1960 after the 1959 Cuban Revolution and presided over by then vice-president Richard M. Nixon. Operation 40 had 86 employees in 1961, of which 37 were trained as case officers.Operation 40One such officer Frank Sturgis described the work of this elite intelligence operation as 'this assassination group (Operation 40) would upon orders, naturally, assassinate either members of the military or the political parties of the foreign country that you were going to infiltrate, and if necessary some of your own members who were suspected of being foreign agents... '
Broadly, Operation 40 had three phases. 1) Execution of covert US Foreign Policy (1959-1961) by assassination attempts on Fidel Castro, Che Guavara, Patrice Lumumba ending in the Bays of Pigs Operation 2) Execution of housekeeping operations (1961-1968) including domestic assassination attempts on John F Kennedy, Robert F Kennedy, Martin Luther King, George Wallace and Malcolm X. 3) Executon of counter-culture icons (1968-1972) including Jimi Hendrix, Janis Joplin and Jim Morrison.
By means of dispatch, Nixon's genius was to conceive of a treachery within a treasonous act. Members of Operation 40 would break-into the Democratic National Committee headquarters at the Watergate Hotel in Washington, D.C. Deep sleeper agent Frank Wills would then foil the robbery, call the police and kick-start the justice operation. Perhaps some of them would go for immunity, perhaps even a few stories would be told. Sturgis himself had been one of the gun-men on the grassy knoll, and witnessed the shooting of Office JD Tippit by L Gordon Liddy. An unprecented cover-up would be required. In a triple twist, the CIA punished the executive for failure to support the Agency over the Bays of Pigs. The cover-up was buried by turning the heat back onto the White House itself, forcing Nixon to resign in 1974. On tape, Nixon described the Kennedy assassination as the Bay of Pigs thing, it was a fifteen-year web of intrigue that finally caught the spider himself.
In 1996, the Protector of Aden, Colin Campbell 'Mad Mitch' Mitchell died in his beloved Crater district.Death of Mad Mitch
A former British Army lieutenant colonel and politician, he became famous in July 1967 when he led the Argyll and Sutherland Highlanders in the British reoccupation of the Crater district of Aden. At that time, Aden was a British colony and the Crater district had briefly been taken over by nationalist insurgents. Campbell became widely known as 'Mad Mitch', creating a renegade government in the former colony that last thirty years.
Mitchell was made Officer Commanding 1st Battalion, The Argyll and Sutherland Highlanders (the 'Argylls') on 12 January 1967. He achieved fame in the Aden Emergency, which was acted out in the final few years of British rule in Aden. He became known as 'Mad Mitch' and was Mentioned in Despatches.
Britain's Aden territory consisted of the Aden City Colony attached to Protectorates with a total land area similar to that of the UK. One part of Aden City was the Crater district. The Crater was the old part of the City. According to Mitchell's autobiography, Crater was a 'town of 80,000 inhabitants'. By 1967, the British position in Aden was coming under pressure from groups of armed Arab nationalists, resulting in a counter-insurgency campaign known as the Aden Emergency.
In June 1967 the Argylls were due to take over operational control of the Crater from the Royal Northumberland Fusiliers. However, before this could happen, on 20 June some of the local police mutinied and seized the Crater in association with nationalist insurgents. Around 20 British soldiers were killed and their bodies mutilated.
On 5 July 1967 Mitchell led a force that reoccupied the Crater district accompanied by 15 regimental bagpipers of the Argylls playing 'Scotland the Brave'. Mitchell subsequently used what were described as 'strong arm methods' to keep control of the Crater in the remaining months before British withdrawal. The reoccupation itself was almost bloodless and Mitchell then used an integrated system of observation posts, patrols, checkpoints and intelligence gathering to maintain the Crater as a tranquil area while security elsewhere in Aden began to deteriorate. However, allegations of brutality were made against Mitchell and the troops under his command (Mitchell had told his men to expect such allegations regardless of whether or not they were true). The imposition of 'Argyll law' (as Mitchell described it) on the Crater endeared Mitchell to the media and to the British public. But it did not endear him to certain of his superiors in both the Army and the High Commission.
Mitchell's critics felt that he was a publicity seeker and that the troops under his command lacked discipline. One High Commission official described the Argylls as
a bunch of Glasgow thugs
(a statement for which he later apologised).
Stars & Stripes Newspaper

On this day in 1944, Adolf Hitler was mortally wounded when a bomb exploded in the map room of his field headquarters in Rastenburg, East Prussia during his daily military conference with the Wehrmacht general staff. Despite the best efforts of a team of doctors, including his personal surgeon Dr. Theo Morell, Hitler died from his injuries three hours after the blast. That evening Luftwaffe commander-in-chief Hermann Goering, invoking a succession decree signed by Hitler just after the Nazi invasion of Russia in June of 1941, declared himself the new chancellor of the Third Reich.

21st July 1944 Issue
In 1969, Soviet cosmonaut Alexei Leonov becomes the first human being to set foot on the moon, planting a hammer-and-sickle flag in the Sea of Tranquility along with a plaque bearing the image of Soviet premier Leonid Brezhnev and the inscription (in Russian), "The earth is the cradle of mankind. But one cannot stay in the cradle forever". The words are quoted from Russian space visionary Konstantin Tsiolkovsky.

Gerard K. O'Neill
In the United States, there is consternation. The frantic acceleration of the U.S. lunar landing program ordered by President Lyndon Johnson following the Soviets' successful lunar orbit mission in November 1967 has failed to get America to the moon before the Russians. The nation which launched the first artificial satellite, on Nov. 24, 1954, has now seen its geopolitical rival outrun it in the so-called 'space race.'

As recriminations fly, some begin looking about for a new goal which will allow the United States to retake the initiative. One proposal is to continue the U.S. moon program with the goal of establishing a permanent human presence there after a successful landing is achieved. Another, from Dr. Gerard K. O'Neill, is the construction of factories and residential colonies in orbit, in the so-called 'L-5' region where the gravities of Earth and the moon exactly cancel out. Dr. O?Neill notes that in this region, little or no fuel would have to be expended to keep an installation from drifting out of orbit, and that the microgravity conditions would lend themselves to a variety of specialized manufacturing efforts difficult to carry out on Earth. Still another suggestion is that the U.S. refocus its efforts toward a Mars landing, for perhaps sometime in the early 1980s.
On this day in 1975, future soccer star and MLS Cup MVP Paul Pierce was born in Oakland, California.

Pierce would be a major contributor to the New England Revolution's successful 2007 MLS Cup run and would also be a standout player for Team USA at the 2006 World Cup.

Paul Pierce
On this day in 1944, the RAF began air-dropping food and munitions to aid the Polish anti-Nazi uprising in Warsaw.

That same day Erwin Rommel, knowing he was about to be court-martialled for his ties to the July 5th assassination attempt on Adolf Hitler, committed suicide in his hospital bed; however, Nazi propaganda minister Joseph Goebbels' official announcement of Rommel's death claimed that the ex-Afrika Korps commander died of his wounds from the July 16th RAF strafing attack.

Erwin Rommel
A Rolling Stone

How does it feel to be on your own with no direction home
Like a complete unknown, like a rolling stone?

Like a Rolling Stone was released as a 45 rpm single on on July 20, 1965. Dylan gave the song its live debut at the Newport Folk Festival appearance five days later. It was a disaster with Dylan prematurely exiting the stage in tears. Dylan had been booed by fans when he played alongside an electric blues/rock and roll band while headlining the festival.

Bob Dylan
On this day in 1982, former NWA world champion Harley Race defeated One Man Gang at an NWA live show in Springfield, Massachusetts to win the NWA United States singles title; Race clinched the victory when he ducked a chair shot aimed at him by Bret Hart and the chair hit Gang square in the face.

One Man Gang
Petunia answered the knock on the door with a little trepidation. The house wasn't nearly as spotless as she usually kept it, owing to her Duddley's recent bouts of, well, strangeness. It's all Harry's fault, she thought, thankful that at least she never had to see her wretched nephew anymore.
She swung the door open and gasped in horror. The figure standing at the door had an almost snake-like appearance, with a nose that was almost not even there, and eyes that glowed green and fiery as they took her in. The hand covering her mouth trembled as she whispered, 'No...'
'What, Petunia,' Lord Voldemort said as he stepped across the threshold, followed by Severus Snape, 'no kiss for daddy?'
Harry appeared in front of the door at the Dursley's house, sick that he had to come here one more time. But, Snape's note had been quite clear - What you seek shall be at the home that has offered you shelter when Hogwarts has not. You must trust me in this, Potter. From all he had learned of Snape's love for his mother, he had finally come to the conclusion that he had to trust that the potion master had the same motive for revenge that he did; that was why Dumbledore had trusted him, had even let Snape kill him rather than give up his position within Voldemort's ranks. There was still plenty for Snape to pay for ? Ron, Tonks, Ginny - but he no longer felt the rage he had a year ago about Dumbledore.
He opened the front door and walked in slowly, wand drawn. The door had been ajar, which made Harry's stomach turn. He advanced slowly into the house, and an odd tableau met his eyes. Seated at the dining room table, dressed in their best clothing, were Aunt Petunia, Uncle Vernon and Duddley. All three were sitting stock still, with looks of terror frozen on their faces. The cause of that terror sat at the head of the table, his black robes draped across the arms of the chair, his reptilian features broken into a wide smile. 'Ah, Harry, my boy, come at last for Sunday dinner.' Snape stood beside Voldemort, his wand pointed at the Dursleys. 'No heroics, lad. Let's just chat.' He extended a long, thin hand to the chair at the foot of the table, and Harry sat down. 'It's so pleasant to an old man to be able to sit down with his family and have a nice dinner and conversation.' Harry's lip curled at the thought of having Voldemort in his ancestry. The dark lord speared a piece of roast beef with one of Petunia's best silver forks and ate it with relish. 'Ah, Petunia, you always were such a good cook when you were properly motivated.'
Harry impatiently said, 'What do you want?'
'Why, you, of course, Harry.' Voldemort smiled and wiped his mouth delicately with the best of the Dursleys' napkins. 'By now, you've discerned that you're the last of my horcruxes. I'd like to remove that last part of myself from you.'
'Nothing would please me more,' Harry spat at him.
Voldemort continued to speak pleasantly, picking up his wand and gesturing at Harry with it. 'Now, it can be done one of two ways. One leaves you alive, the other dead. Which method I employ depends entirely on you.' The two stared at each other for a few seconds before the dark lord continued, 'I won't lie and say that you have been pleasant to know, Harry. Your vendetta has been rather singular in its success at stripping me of my power and my followers. All I have left of my old strength is Severus, here,... and you.' He stood, and his wand came dangerously close to sparking at Harry as he spoke again. 'You've thwarted me without even knowing what you were doing. I have come to respect that, Harry. I have come to respect you. I want you at my side, grandfather and grandson.'
'You should ask Duddley; he'd jump at the chance to join you.'
Voldemort chuckled, a raspy, thin laugh. 'I have always been disappointed in Petunia and her offspring, but I must confess that I am glad I had her today, for she has provided me with bait for you.' He looked affectionately over at his muggle daughter. 'And, let's face it, her temperament was much more of a match for mine than was Lily's.' At the mention of Harry's mother, Snape stiffened slightly. 'So, my offer,' Voldemort said, getting down to business. 'Join me in killing these muggles, and we will be bound together in a more permanent fashion than even the horcrux charm can manage.'
Harry looked at Voldemort with disgust. 'Why would I want to kill these people with you?'
Now, Voldemort laughed heartily, clapping his hands together. 'Come, Harry, I've spent too much time in your mind for you to lie to me about how you feel about the Dursleys. You hate me, yes, of course, but what have I ever really done to you? Orchestrated things, had my followers attack or kill people close to you; all sort of shadowy and nebulous, nothing real to hang your hate on.'
'You killed my parents.'
Voldemort waved his hand dismissively. 'Oh, yes, yes, but you were only one. You didn't even acknowledge your mother as she fell dead in front of you.' Snape's knuckles on his wand turned white as the dark lord said this. 'That's an abstract sort of hate. Yes, I placed a hole in your life, but it was a hole that they could have filled, with understanding, affection... love.' He looked at the Dursleys, whose eyes were filling with a new terror. 'Instead, there was only neglect, disdain and loathing. I may have placed you in their hands, but they were the ones who tortured you for ten years. Tell me truly, Harry; is there anyone you truly hate as much as you hate them?'
Harry avoided looking at the family as answered, clearly, 'No.'
Voldemort's wide smile threatened to envelop his entire face. 'Join me in this, and then we shall rebuild my empire together.'
Harry's eyes flicked casually to Snape, who nodded almost imperceptibly. Is it a trap? Harry's distrust of Snape, born through many years of mistreatment at his hands, could barely be contained. But, he tamped it down, and stood. 'Which one shall I kill?'
'Duddley, I think.' The fat young man gulped audibly. 'I shall deal with dear Petunia, and Severus shall have Vernon. That's all appropriate, wouldn't you say?'
'Very.'
They locked eyes. In that moment, both were able to read the other's thoughts; the bond that locked them together broke down the barriers between them. The dark lord lifted his wand, and Harry aimed his, and a bolt of fire joined them together.
'I should have known you were too weak,' Voldemort shouted. 'Your mother was the same way.'
Snape put his wand to Voldemort's throat and growled, 'You will never speak of Lily again.' A green explosion threw Voldemort to the ground as Snape intoned, 'Avada Kadavera!'
The Dursleys all jumped back from the table and crouched together in the corner of the room as Harry and Snape went over to examine Voldemort's body. Life was rapidly ebbing from the sorcerer, but he choked out, 'I still live... I still live in you, Harry... I still live...'
'Neither can live while the other survives,' Snape intoned, pointing his wand at Harry.
Now, Harry finally understood the plan of vengeance that Snape had undertaken. He had deceived both sides because he knew that Harry had to be destroyed along with the dark lord, because his vengeance for Harry's mother could never be complete while a portion of the dark lord was still able to be reborn. 'It can't be removed from me,' he asked, 'can it?'
'No,' Snape whispered, his wand trembling slightly. Harry's eyes, so much like his mother's, bore into Snape's. 'Not without killing you.'
Harry nodded and dropped his wand. 'Then, do it.' Harry felt a great peace come over him, a sense of love and warmth that he hadn't felt since - Ginny? Mom?
The green blast dropped him to the ground and he felt all the ill that had been done to him in life fade away. All the anger, the hatred, the bitterness, melted as Voldemort's spirit was replaced by a feminine touch, a pair of voices calling to him, smoothing away the violence, settling his features, and fading away the last remnants of his scar.
On this day in 1941, anti-Soviet Lithuanian rebels acting with the encouragement of Nazi Germany seized control of Lithuania's capital, Vilnius.
On this day in 1947, Pope Pius XII left Rome to take part in an interfaith prayer service for the victims and survivors of the Roswell asteroid strike.

That same day, members of more than two dozen Native American tribes gathered in Santa Fe, New Mexico for a healing ceremony, and in Washington President Truman met with members of New Mexicos Congressional delegation to ask what further help might be needed as Roswell continued its recovery work.
In the 16th year of Ptolerit's reign, a man is landed on the moon. The original mission Pharaoh Ptolerit had charged his astronomers with had been seeing if the kingdom of the dead was there, so when the astronaut Soranim stepped out onto the moon, he said, 'The kingdom of the moon is dead; but our people are not here.'
In 1974, the Soviet States of America's premier cosmonaut, James Lovell, sets foot on the moon. 'That's one small step for a man; one giant leap for the people,' he said, as the entire planet watched.
In 1972, the Soviet Union lands a cosmonaut on the moon, beating the British Space Agency, the United States & the Confederate States of America by years. Boris Andreyev, a man given to few words, said, 'Moscow, luna 1 here. Mission accomplished.'
In 1969, the ultimate hoax was played as the world watched a man walk on 'the moon'. The Hollywood effects people weren't as thorough as they should have been, though; the telecast had to be fuzzed or blacked out several times because the camera strayed past the set, or a crewman walked into the field of vision. Still, virtually everyone in the world was fooled.
In 1368, Allah grants glory to Mahtab Khasim, who flies through the ether and lands on the moon on this day. Mahtab, planting his foot on the dusty surface and then dropping to his knees in prayer, says, 'All glory to Allah and to Mohammed his prophet; the skies themselves are now provinces of Islam.'
In 1917, Alexander Kerensky became Prime Minister and President of the Russian provisional government and survived an assassination attempt. His first challenge was to defeat the Red Menace from the vampire forces of Lenin's undead nosferatu who believed that 'at night, power laid on the streets of St Petersburg'. The White general Kornilov discovered Lenin in a coffin under the Finland Station, whereupon he was caste into the bright summer sunlight to kill both the vampire and his offspring brood. Unbeknown to all, Lenin managed to survive the execution, by jumping from one body until he entered Joseph Vissarionovich Dzhugashvili, sneaking away to another to continue killing as the vampire Stalin.
In 1839, the Congress of the Confederate States of America began sitting in Richmond, Virginia. To a man they were implacably opposed to 8th President of the United States Martin Van Buren. The explosive issue of First Nation genocide, sparked by the Cherokee Trail of Tears was about to ignite the American Civil War. This single issue disguised general conflict over economics, westward and expansion as the nation experienced tragic growing pains.
Older Posts

© Today in Alternate History, 2013-. All characters appearing in this work are fictitious. Any resemblance to real persons, living or dead, is purely coincidental.