| | |
| --- | --- |
| June 11 | |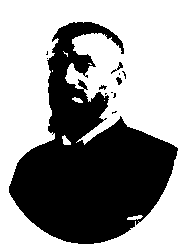 In 1880, on this day the paddle steamer Narragansett nearly collided with her sister ship the SS Stonington near the mouth of the Connecticut River in Long Island Sound.

American Heroes: Charles J. GuiteauSignificant controversy followed the collision, as the captains of the two ships gave different accounts of the accident and the events leading up to it, and the crew of the Narragansett faced accusations of neglecting its duty. The only fact they agreed upon was the circumstances of the single fatality arising from the accident. As the Stonington veered to avoid contact, steam swept across the deck, killing a solitary passenger called Charles J. Guiteau who had the courage to raise the alarm in the heavy fog.

Although Guiteau had failed at everything he had ever tried, he believed that he had a glorious future ahead of him. And as fate transpired, his misery had saved hundreds of lives because he wandered above deck in an attempt to find some peace of mind.
This is an article from our American Heroes thread.

© Today in Alternate History, 2013-. All characters appearing in this work are fictitious. Any resemblance to real persons, living or dead, is purely coincidental.