| | |
| --- | --- |
| March 14 | |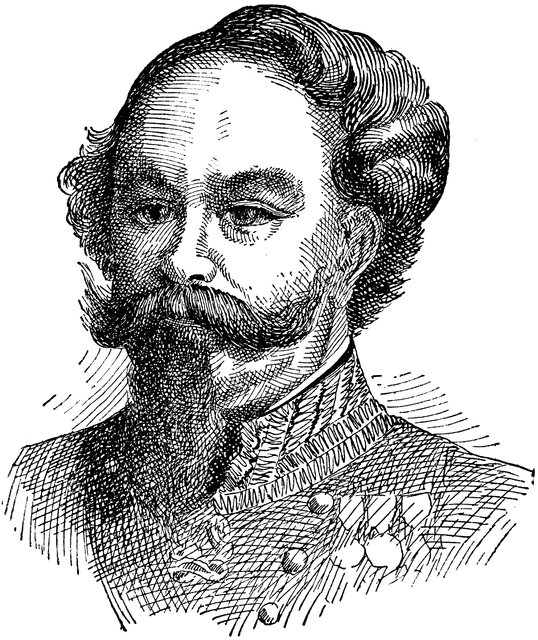 In 1820, on this day the Padre della Patria (Father of the Fatherland) Vittorio Emanuele Maria Alberto Eugenio Ferdinando Tommaso was born in the Palazzo Carignano, Turin. He was the eldest son of Charles Albert of Sardinia and Maria Theresa of Austria, styled as the Duke of Savoy prior to becoming King of Sardinia.
This post is an article from the Good Old Willie thread.

Good Old Willie #4Although an Austrian Chancellor famously discounted the country as "ein geographiscer Begriff" (a geographic expression) it was Napoleon's peninsular campaign that gave Italians the contemporary experience of a national identity. Then the resulting peace settlement at the Congress of Vienna created a new Kingdom of Sardinia with title to the lands of Savoy, Piedmont, Nice, Liguria, Genoa, Cyprus and Jerusalem. And the House of Savoy played a pivotal leadership role in the long process of unification known as the Risorgimento and Vittorio Emanuele II was proclaimed the King of Italy. The statesman Massimo d'Azeglio famously declared "Now that we have made Italy, it is necessary for us to create Italians".

Of course there was no keener observer of the Risorgimento than Wilhelm I, King of Prussia. He hoped that the Hohenzollerns might emulate the success of the House of Savoy, assuming the role of President of the North German Confederation. But his dystopian vision of a Prussian dominated unified Germany was a different order of strategic threat, and the Austrians and French made sure that such a militaristic successor state never materialized. Much of the blame can be apportioned to Wilhlem I himself, who attempted to achieve unification the hard way, through bullying the Great Powers and also the other German states.

The decisive French victories at Metz and Sedan prompted Austria to enter the war and also the South Germans to switch sides. Then Paris and Vienna led a coalition of small German state to dismember Prussia and Russia broke policy to stand aside. The involvement of Russia, a Prussian ally during the later phase of the Napoleonic Wars, was a decisive historical accident caused initially by a scandalous liaison between a Prussian/North German ambassador and a female relation of the Czar. Ultimately, an accidental naval clash enabled the United Kingdom to provide a stand-off to Russian chauvinism. This was due to a failed Russian Navy attempt to intecept the Hohenzollerns fleeing by ship to exile in Great Britain.

Related posts from the same era that you may also like
© Today in Alternate History, 2013-. All characters appearing in this work are fictitious. Any resemblance to real persons, living or dead, is purely coincidental.