| | |
| --- | --- |
| December 31 | |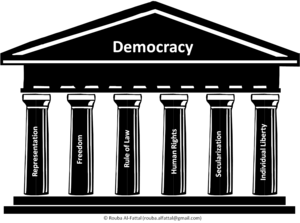 In 509 BC, the last King of Rome Lucius Tarquinius Superbus was overthrown by a group of noblemen led by Lucius Junius Brutus.

Birth of Greco-Roman Democracy
By Ed, John Dailey and Mike McIlvainHe made several unsuccessful attempts at retaking the throne - the Tarquinian conspiracy, the war with Veii and Tarquinii and finally the war between Rome and Clusium.

Constitutional change took even longer than the overthrow of the monarchy. Because plebeian tribunes made their own, also unsuccessful, power-play for a governing council. Instead, a series of reforms were passed that implemented an adapted form of Greek democracy with large juries at the apex of the governance model. This of course triggered a further convergence of Greco-Roman influence.
December 30
Older Posts
© Today in Alternate History, 2013-. All characters appearing in this work are fictitious. Any resemblance to real persons, living or dead, is purely coincidental.