Editor says, for subscription users please follow us on Twitter, Facebook, Disqus or Google Plus. History runs along a different line in Today In Alternate History, a site which chronicles "important events in history that never occurred today". Possibilities such as America becoming a Marxist superpower, aliens influencing human history in the 18th century and Teddy Roosevelt winning his 3rd term as president abound in this interesting fictional blog.

Editor's Pick
| | |
| --- | --- |
| May 20 | |
In 2000, ending their search for adult supervision of the fledgling search giant Google, co-founders Larry Page and Serge Brin appointed Steve Jobs as CEO. Other candidates such as Intel's Andry Grove and Amazon's Jeff Bezos had been rejected by Venture capitalist John Doerr.

Apple Buys Be Inc. Part 2Only four years before, the former Macintosh Guru had almost re-joined Apple. But the acquisition of his company NeXSTEP fell through and the Board decided to purchase Be Inc from another former Apple executive, Jean-Louis Gassée.

Over the next dozen years, Apple would release innovative computers that dazzled the loyal followers of their niche customer market. Whereas Google would be transformed into a global retail giant. Impossibly long lines of consumers queuing up all night outside their chain of stores waiting to buy the next Google hand-held device.
In 1217, on this fateful day the forces of His Majesty Louis I King of England and France triumphed at the Second Battle of Lincoln.

Plantagenets lose Baron's WarA dispute over the Magna Carta had escalated into a Baron's War and then a full-blown War of Succession with the untimely demise of King John (pictured). But even before he died, Prince Louis of France had entered London to be proclaimed King of England.

John's nine year old son Henry III was crowned but fortunately for the House of Plantagenet, he was supported by a famous knight and excellent tournament fighter named William Marshal who had the power of the king's command. Marshal ordered all nobles with a Castle in England to a muster in Newark. Approximately four hundred Knights, two hundred fifty crossbowmen, and a larger auxiliary force of both mounted and foot soldiers were assembled. From there they would march to break a long siege by an army of Prince Louis at the city of Lincoln.

At the time of the battle, the city of Lincoln had been taken by Louis' forces. However, the castle remained intact. Its garrison-loyal to King Henry-continued to defend the important fortification from forces loyal to Prince Louis, led by the Count of Perche [1]. He took the fortuitous decision to abandon the siege, and adopting an offensive strategy went out to meet the loyalist opposition to fight in an open field. It paid off immediately because at the outset of the battle, William charging headlong into the forces of de La Perche and was unhorsed by spearmen. His death encouraged loyalist barons of the Midlands to switch sides and the day was lost.
It is 1865, and the Civil War has just ended.

Happy Endings Part 16
Death of a War CriminalThe world is outraged to hear of the atrocities committed by the Confederate general named Nathan Bedford Forrest.

Indeed, some of his own men were so horrified that they revealed how he had ordered them to execute Negro prisoners of war. His attitudes might have been shaped by the fact that he himself had been a slave trader before the war, but of course that was no excuse.

Needless to say, he was tried and hanged as a war criminal. While he had been helping the form the Ku Klux Klan after the Confederate surrender, its sympathizers were now afraid of suffering the same penalty, so the new organization never got started. And thank goodness for that!
By 212 BC, the Siege of Syracuse had dragged on for two years as the Romans worked to dislodge a key ally of their nemesis, the Carthaginians. While the Romans held advantages at land and sea, Syracuse was defended by the genius of Archimedes, credited as the greatest mathematician and inventor of the Classical Age.

Archimedes Taken Captive by the Romans His siege engines had kept the powerful Roman navy from successful attacks despite their sambuca, floating siege towers with hooks that would allow troops to easily scale any seawall. The genius of Archimedes, however, allowed the Syracusans to fight back with the famed Claw of Archimedes, a large crane using a hook to lift, capsize, or break up enemy ships. Psychologically devastating was the legendary heat ray powered by carefully arranged mirrors and good weather, allowing the Syracusans to scorch any Roman ship in line of sight.

A new story by Jeff ProvineUnable to take the city by direct assault or even establish a tight enough blockade to keep supplies from coming in, the Roman siege became a humbling stalemate. The populace waited for reinforcements from Carthage, who were already stressed with a shortage of troops for the fighting in Spain. There seemed no great hurry as the Romans were held at sea and the land stiffly defended, so the Syracusans simply went about their business. As the second year dragged on, the city carried out its annual Mounikhia festival of the goddess Artemis. After stuffing themselves on moon-round, open-faced tortillas and spring wine, the city settled to slumber, and the Romans made a cunning attack. A small band managed to scale the wall at night, kill the remaining guards, and open the gates for a full Roman invasion. The outer city quickly fell, and the rest of the Syracusans escaped to the center citadel, where they prepared to hold out again.

Marcus Claudius Marcellus, commander of the Roman forces, ordered that Archimedes be found and brought to him unhurt. While the Romans rampaged the city, Archimedes is said to have scarcely noticed, instead focusing on his mathematical work. A soldier found an old man and demanded he come with him to Marcellus, but Archimedes replied, "Do not disturb my circles!? Just before the enraged soldier struck down the old man, his centurion stopped him and told Archimedes they would wait. They sat for hours while the septuagenarian worked until he finally exclaimed another famous "Eureka!" and went with the soldiers to Marcellus, one of the few willing to listen to the prattling geometry of a mathematician.

Archimedes' work at the end of his life is credited with the creation of calculus. The famous story of his discovery of buoyancy by placing a phony golden crown into water while comparing its mass to a solid block of gold created a roundabout solution to the matter of density calculation for complex solids, but Archimedes wanted to do it purely through numbers. Using the Method of Exhaustion as he had while calculating pi, he found it applicable to any physical system, a mathematical groundwork that would make possible the coming age of technology. It would be his last great contribution to mankind as the inventor would die two years later under house arrest in Rome, designing weapons to counter the Carthaginian invasion of Italy. In fact, the defeat and capture of Hannibal at Herdonia in 210 BC would be credited to Archimedes' harpoon-ballistae disrupting Hannibal's tactically advantaged position.

Calculus would be the greatest in a list of incredible inventions from Archimedes. Born in Syracuse, young Archimedes traveled to Alexandria, the center of knowledge of the Classical world. There, he studied with the greatest mathematicians of the day and even went a step further to applying the mathematics toward engineering. He invented the Archimedes Screw, a tilted, rotating plane that could easily raise liquids or grains. His work with the lever caused him to point out the effectiveness of a fulcrum with, "Give me a place to stand on, and I will move the Earth". Other works included block-and-tackle, differential gears, and an odometer.

Though Archimedes had passed, the Romans knew how to adapt captured culture. The Scipio family, famous and wealthy with Scipio Africanus' victory at Zama, funded the Archimedium, believed to be the first engineering school in the Western world. There, applications for Archimedes' math would be studied, advancing sciences such as optics, metallurgy, physics, chemistry, navigation, and astrology. Over the course of the next two centuries, Rome would grow in leaps through devices such as the compass, telescope, and water pump, which revolutionized the mining industry and enabled the development of the steam engine. As with all science, the Romans sought out its military applications, and soon Roman steam-powered armored carts would be seen on patrol from the coal fields of Britain to the forests of the Rus to the hills of Persia and across the sands of the Sahara.
In 1927, Charles A. Lindbergh set out on the first solo nonstop trans-Atlantic airplane flight, from New York to Paris.

Lucky Lindy, Part OneUpon his successful landing the next day, Lindbergh became an instant world hero. His celebrity would be compounded by the tragic kidnapping of his son and by his collaboration with physician-inventor Alexis Carrel in developing a perfusion pump which could keep organs alive outside the body.

In the late 1930s, Lindbergh became convinced that Nazi Germany possessed unbeatable air superiority and began speaking out in favor of U.S. isolationism in the face of the threat of another war in Europe. By 1939, however, he had begun distancing himself from groups such as the America First Committee, which had sought to recruit him as a spokesman and even a third-party presidential candidate. Instead, Lindbergh explored a presidential run as either a Democrat or a Republican. When it became clear that President Franklin Roosevelt planned to run for an unprecedented third term, Lindbergh chose the Republicans - who were more than happy to have him, given the colorlessness of such leading GOP contenders as Thomas E. Dewey and Wendell Willkie. Lindbergh easily captured the GOP presidential nomination, choosing Willkie as his running mate in a ticket-balancing effort.

The fall campaign was brutal. FDR's partisans did not shy away from hinting that Lindbergh, who in addition to his vocal isolationism had paid a high-profile visit to Germany in 1938 and received the Commander Cross of the Order of the German Eagle from Reichsmarschall Hermann Goering. Lindbergh's partisans retaliated with stories of alleged marital infidelity on the part of the President, insinuations that his health was deteriorating and bitter attacks on his political program. Lindbergh himself made several speeches suggesting that FDR wanted to involve America in what, by then, had gone from a mere threat of war to an actual conflict in which the famed aviator's concerns about German air power seemed to have been borne out.
To be continued in Part Two.
In 1940, on this day Guderian will not get his halt order. He will take the Channel ports before the BEF can retreat through them. The British will save the brigade they lost defending Calais but lose everyone else. There will be no air battle over Dunkirk to give the UK a small victory as happened in OTL.

A Very Different Eastern Front by Scott PalterFrance will live another week as it will take an extra week to refit Guderian's panzers for the second offensive. However the political rot and disparity of forces will be just as bad. This gives Italy an extra week of war. Add some more poor dead Italians in the Alps. However, I am going to pull a divergence here. I will let Balbo talk Il Duce into making an air-sea push for Malta in that final week. The French are no longer cooperating with the British. The British Med commander, Cunningham, will be preoccupied with the French warships in Alexandria harbor. Malta falls.

Two small changes have now occurred. From this I will have Il Duce use his influence with Hitler to get German air support for an Italian drive into Egypt. He gets Richtoffen's close support folks [VIIIth Air Corps - Stukas with fighters], the transport planes, the few surviving airborne [Holland had cut Student's boys up quite badly], and a rump Panzer Corps [Rommel's 7th, the Greater Germany Motor Infantry Regiment and Dietrich's LAH Motorized Troops under the command of Hitler's favorite and the hero of the western campaign, Erwin Rommel]. I will give them 60 days to redeploy to the Egyptian border so that by August 30th they are in position.

The air battles over England would have by this time been initiated, but would have been going as poorly as in OTL. The Germans would be suffering major losses with no clearly visible gains. The propaganda edge from the fall of Paris would be starting to rub off. Also Stalin would be making difficulties in the East over Finland, Rumania, and Bulgaria. Again right on schedule. Finally with Balbo as overall commander, let him bring in Messe to command the Italian fast troops in Libya [only a few brigades but we need an Italian component that can keep up with Rommel].

The Italo-German offensive jumps off on September 1st and runs into O'Conner's prepared ambush battle position. The 7th Armored and 4th Indian were crack units. However complete air superiority plus Rommel plus enough German air transports to keep the advance moving wins a five day dog fight of a battle. By the middle of the month, Rommel and Messe are up to the line of the Suez Canal and Balbo is following Il Duce on a victory parade through the streets of Cairo.

This leads Adolph to one of his intuitive leaps. The whole Sea Lion / Battle of Britain thing is allowed to wind down to minor air skirmishes over the Channel. Hitler has a major victory in which Germany played a key role. Victories are wonderful for his prestige. Air units and armor start shifting south and east.

We will dispense with a rewrite of an ATL I did here before. Rommel takes Basra by late spring of 1941. Balbo relieves Italian East Africa. Churchill is dumped by the Tory caucus in Commons. The UK makes peace, keeping the balance of the Empire. As part of the peace terms, the UK, Germany and Italy all take chunks out of Belgium's and France's African empires. Let Hitler also dump on the British his unwanted Jews and Romani [settle them in the Congo for the sake of amusement]. Our change will be no Barbarossa. Over the winter we will have Hitler begin fortifying the eastern boundaries of his dominions. Beyond that he lets Goring build a New Order in Europe while Hitler does architecture with Speer. Two years pass in which Stalin readies his armies. Without a continuing war in Europe, America has gone back into Depression. The UK is rebuilding its strength but has no mind to oppose a united Europe. Japan has patched up its old alliance with the UK as a joint mutual defense pact against Stalin. The Anglo-Saxons have left Chiang to his fate. He hangs on in Chunking, sustained by Russian aid through Sinkiang. India is being readied for independence, but in the meantime the India army has occupied Tibet, part of Afghanistan and part of Iran as a strategic buffer. Stalin has occupied the rest.

What follows is taken from the concept that Stalin saw the Hitler pact as a truce behind which he could buildup his forces for a showdown. I have been told by ex-Soviets that this is common knowledge there. If so, it has only made it into the fringe histories here. However, presume that this happens. Six million Soviet soldiers open a bombardment from the Arctic circle to Basra. The game commences.

It is highly doubtful that the Russians could achieve strategic surprise. So we will have some four million Europeans [2/3rd's Germans] facing them. The Soviets will have better tanks [absent the pressure of an actual Eastern front German dithering on a successor to the Mark IV would probably have continued]. The Germans will have better planes. They will also be Germans.

Presume that Stalin's first attacks take most of Iraq, most of Finland and half of Turkey. It looks very pretty on the map. However, except for Iraqi oil, none of it is of military signifigance. On the main front, the defects in Soviet battlecraft would probably have repeated themselves. It is doubtful the Soviet armies would be as bad as 41-42 in OTL. Our war caught them with a major reorganization in progress. This time they are ready. However, they would still not have recovered from the purges. It would be an army overcontrolled from the top, displaying little operational initiative. What is likely is a succession of Kharkov 1942 type battles. So the summer is spent with major Soviet penetrations sealed off by German counterattacks into one lost cauldron after another. By the late autumn thaw, Stalin has lost 3 million men to Hitler's million. Europe is mobilizing its industry for arms production. The rebuilding of the German cities is put aside as Speer is shifted to become Hitler's Europe wide armaments trouble shooter. Stalin has not been able to get beyond Ankara in Turkey and has lost Iraq to a skillful Italian counterattack. Finland is reduced to a bridgehead around Helsinki, but the Scandinavians aided by Germans have blocked the Russian advance in Lapland at Narvik.

The winter of 1943-44 sees the European armies push into Soviet territory, liberating Bessarabia, Bukovina, Galacia, western Belarus, Lithuania and Latvia. Stalin's no retreat orders leave his troops under the German hammer far too long in each case. However, the Soviet armies fight hard. A Soviet soldier's family is hostage for his behavior.

The campaign year of 1944 sees the Europeans retake Finland, Lapland, most of Turkey and part of Iran. On the main front the line has reached Odessa - Kiev - Smolensk - Vladi Hills - Leningrad [which is besieged]. Four million Europeans and ten million Soviets have fallen

European and Soviet war orders have revived the economies of the US and UK. The moveable assets of a continent are flowing to the Anglo-Saxons for food, raw materials and weapons. The economic revival comes too late to save FDR's political life. Rather than endure defeat, he has not asked for the Democratic nomination. The Republicans under Taft and Warren take the White House and both houses of Congress, defeating a Democratic ticket of Byrnes and Barkley.

The Tories finally consent to a general election and are routed by a Liberal-Labor-National coalition. Churchill has won his own seat as an Empire independent. Without him to lead it, the Tory party of this TL will be very different than the one we know. It will be a party of a particular class and a particular period. British politics will remain multisided.

It will take the Europeans two years [1945-46] to take Moscow and two more to reach the Volga [1947-48]. By now ten million Europeans and twenty million Soviets will have fallen. The war essentially burns itself out there. Another three years [1948-50], four million Europeans and six million Soviets will be spent proving that neither side can attain a decisive superiority.

So Germany will create a Europe from the Volga to the Atlantic, but a Europe that has seen 14 million casualties and spent its moveable wealth on the most expensive conventional war in history. The Soviets will lose almost all of European Russia and twenty six million men. Their 'gains' will be Afghanistan north of the Salang Pass, Sinkiang, Chiang's small slice of West China and Mao's of Northwest China. However the total population of the USSR will be higher than when the war began from Chinese moved into the old Soviet lands as war workers, farmers and soldiers. Japan will be choking on the 'empire' it has swallowed in China and Indochina. With the end of hostilities some tens of millions of Chinese and Indochinese will be allowed / forced from the Japanese zones into the Soviet ones.

The heart of Europe will be spared the destruction of our WW2. However in lost production and lost men it will be a more costly war for Europe than in OTL. Japan will be victorious but bankrupt. The two Anglo-Saxon states will have the moveable wealth of the world and have avoided war. Indian independence will have happened [make it 1945 if you choose] without partition and with enough troops from Britain to prevent communal rioting on a major scale. Some five million Indian Communists and left Congress types have relocated to the USSR. Some ten million of the more devout and militant Muslims have relocated to Turkey and the Axis Middle East. The British still hold Malaya and Borneo. The Dutch still rule the East Indies. There is no atomic bomb, no nuclear arms race, and no Israel [but no Holocaust or death camps]. A very different world from a few simple switches.
In 1498, on this day the Portuguese explorer Vasco de Gama (pictured) became the first European to reach India via the Atlantic Ocean when he arrived at Calicut on the Malabar Coast.

Vasco De Gama Reaches IndiaDa Gama had sailed from Lisbon, Portugal and in July 1497 rounded the Cape of Good Hope, anchoring at Malindi on the east coast of Africa. With the aid of an Indian merchant he met there, he then set off across the Indian Ocean.

The Portuguese explorer was not greeted warmly by the Muslim merchants of Calicut, and in 1499 he had to fight his way out of the harbor on his return trip home. In 1502, he led a squadron of ships to Calicut to avenge the massacre of Portuguese explorers there and succeeded in subduing the inhabitants. In 1524, he was sent as viceroy to India, a position that would be finally abolished in 1974 by the collapse of the Portugese empire following the death of the dictator Salazar.
In 2008, Thursday, 9:08 AM from the National staff at The Boston Globe ~
Kennedy Family Tragedy by Eric LippsFormer President Edward M. Kennedy has been diagnosed with a malignant brain tumor, his doctors said Tuesday, and the prognosis appears uncertain at best for the last surviving brother of the famed Kennedy clan, who has been an enormous force in American politics for nearly half a century.

The announcement was made three days after Kennedy, 76, was stricken at the family's Hyannis Port compound. Doctors at Massachusetts General Hospital conducted a battery of tests, including a biopsy, and identified a cancerous mass on the top left portion of his brain as the cause of his seizure.

The news sent shockwaves across Massachusetts, which he represented in the Senate after winning the 1962 election to fill the seat of his brother John, the first President Kennedy, until his victory in the 1976 presidential election, and across Washington, where he is held in high esteem by Democrats and Republicans alike. "The usual course of treatment includes combinations of various forms of radiation and chemotherapy," said a statement by Dr. Lee Schwamm, a neurologist, and Dr. Larry Ronan, Kennedy's primary care physician.

But the two Mass. General physicians added that decisions about the best course of treatment would be made after more tests and analysis. They described the senator as "in good overall condition ... up and walking around the hospital ... in good spirits and full of energy".

While his doctors said he will remain at Mass. General "for the next couple of days," Kennedy associates said they expected him to push for his discharge as early as Wednesday.

The prognosis is highly variable at best, ominous at worst, and it raises the possibility that the workhorse lawmaker will be unable to complete the final years of his eighth full term.

Despite the bad news, a Kennedy associate said that the senator shows no symptoms, remains upbeat, and has warned small groups of aides that he wants them back at work.

The associate, who requested anonymity, said Kennedy is plotting his course of treatment as if he were mapping strategy to promote a major piece of legislation, peppering his doctors with questions and planning to reach out to other specialists before determining a course of action.

Kennedy's type of cancer, known as a malignant glioma, is the most common kind of brain tumor in his age group. About 9,000 such malignancies are diagnosed each year in the United States.

Dr. Patrick Wen, clinical director for neuro-oncology at the Dana-Farber Cancer Institute, called a malignant glioma, in general, "a really serious tumor," usually Grade 3 or 4 on a scale where 4 is most severe.

"The average survival for a Grade 4 tumor is 14 or 15 months," Wen said. "For a Grade 3 tumor, it's two to three years. Unfortunately, the older you are, the worse it is. The biology of the tumor is worse, it's more aggressive".

The senator and his wife, Victoria Reggie Kennedy, were given the diagnosis late Monday by his doctors.

His wife arrived yesterday at Mass. General at 6:20 a.m., stepping out of a black sport utility vehicle and walking briskly inside. His sons, Edward M. Kennedy Jr. and US Representative Patrick Kennedy of Rhode Island, arrived at 9:45 a.m. Kara Kennedy, his daughter, also spent yesterday at the hospital, as did Kennedy's two stepchildren, Curran and Caroline Raclin.

None of the Kennedys talked to the reporters standing watch outside. Neither the family nor Kennedy's office issued public statements, but late in the day they allowed photographers from the Globe and Associated Press to shoot pictures of Kennedy and members of his family.

Once the announcement was made, in the form of an e-mail to reporters, reaction was broad, swift, and solemn. Dana Perino, Bush's spokeswoman, said the president "was deeply saddened and would keep Senator Kennedy in his prayers".

Kennedy's hospitalization Saturday triggered alarm in the political world and drew an outpouring of support from around the nation. The concern abated when friends and associates said later that day that he was talking and joking with family, watching the Red Sox on television, and getting takeout from Legal Sea Foods.

But as word of the new diagnosis traveled quickly yesterday, his constituents expressed sadness upon hearing the news.

"Oh, my God," said Lisa Rappoli, 55, of Belmont. "It's a shock, just a shock".

I just felt sorrow, but I'm praying, wishing that he has at least a good chance," said Angelo Vespa, 43, of Newton. "All that he's gone through, it's really said".

As Senator and later President, Kennedy made a career of championing the causes of the least fortunate in American society. After leaving the White House at the conclusion of his second term in January 1985, he continued those efforts, acting as an elder statesman of the Democratic Party. His ability to forge bipartisan agreement has brought sweeping changes to entire sections of federal law dealing with healthcare, mental health, the disabled, early childhood education, labor, civil and voting rights, and immigration. His first major speech on the Senate floor was in support of the Civil Rights Act of 1964.

To Massachusetts, Kennedy has helped bring enormous sums of money for funding medical and other scientific research, infrastructure, historic preservation, and aid for the state's older cities.

A summary of Kennedy's political achievements, compiled by his staff, is 50 single-spaced pages long.
"That's the trimmed-down version," an aide said recently.

Kennedy is the only one of the four brothers to live through middle age. His three brothers all died prematurely: Joseph P. Kennedy Jr., killed in 1944 on a World War II bombing mission; John F. Kennedy, assassinated in Dallas in 1963; and Robert F. Kennedy, assassinated while campaigning in Los Angeles in 1968.

Political success and personal tragedy have marked the epic story of one of the nation's most famous families. Edward Kennedy's son, Patrick, and nephew Joseph P. Kennedy II became congressmen, and a niece, Kathleen Kennedy Townsend, served as lieutenant governor of Maryland.

Three other nephews died tragically - John F. Kennedy Jr. in a plane crash, Michael Kennedy in a skiing accident, and David Kennedy from a drug overdose. Two of Edward Kennedy's children, Edward Jr. and Kara, are cancer survivors.

Kennedy has suffered through his own misfortune and failure. In 1964, he suffered a broken back in a small plane crash in Western Massachusetts that resulted in the death of the pilot and one of Kennedy's aides. His marriage to his first wife, Joan, ended in divorce in 1985, shortly after the couple's departure from the White House, and as the third Kennedy brother to seek the presidency, he lost the 1972 election to Richard Nixon in a hard-fought contest some Kennedy partisans, with Watergate in mind, still insist was stolen.

Ironically, however, the Watergate scandal would help make possible Kennedy's successful second run for the White House four years later, in which he and running-mate Sen. Henry M. 'Scoop' Jackson would defeat President Gerald R. Ford and Vice-President Nelson A. Rockefeller. Kennedy's win in that election left his Senate seat open; then-governor Michael S. Dukakis appointed Lieutenant Governor Thomas P. 'Tip' O'Neill to fill the vacancy. O'Neill would remain in that seat until his retirement in 1987.

Kennedy had suffered from what insiders describe as a "serious" drinking problem in the 1960s, apparently exacerbated by the personal tragedies he suffered during that decade. However, after nearly driving his car off a bridge while returning with a female companion from a party in Chappaquiddick, Martha's Vineyard in July of 1969, a close call he blamed on his having been intoxicated, the Senator sought counseling and has apparently remained sober since that time. His passenger in the near-accident, Mary Jo Kopechne, would work for all three of his presidential campaigns and would eventually seek office herself, winning election to the House of Representatives in 1986. Kennedy and his first wife Joan, who remained on good terms following the breakup of their marriage, founded the Kennedy Center for Substance Abuse Treatment in 1988.
In 1937, on this day in Huesca, the English socialist Eric Arthur Blair wrote the following entry in his Spanish Civil War Diary ~ "There seemed to be a loud bang and a blinding flash of light all around me, and I felt a tremendous shock - no pain, only a violent shock, such as you get from an electric terminal; with it a sense of utter weakness, a feeling of being stricken and shriveled up to nothing.

The Death of OrwellI have been about ten days at the front when it happened. The whole experience of being hit by a bullet is very interesting and I think it is worth describing in detail.

It was at the corner of the parapet, at five o'clock in the morning. This was always a dangerous time, because we had the dawn at our backs, and if you stuck your head above the parapet it was clearly outlined against the sky. I was talking to the sentries preparatory to changing the guard. Suddenly, in the very middle of saying something, I felt -- it is very hard to describe what I felt, though I remember it with the utmost vividness.

Roughly speaking it was the sensation of being at the center of an explosion. There seemed to be a loud bang and a blinding flash of light all around me, and I felt a tremendous shock - no pain, only a violent shock, such as you get from an electric terminal; with it a sense of utter weakness, a feeling of being stricken and shriveled up to nothing. The sandbags in front of me receded into immense distance. I fancy you would feel much the same if you were struck by lightning. I knew immediately that I was hit, but because of the seeming bang and flash I thought it was a rifle nearby that had gone off accidentally and shot me. All this happened in a space of time much less than a second. The next moment my knees crumpled up and I was falling, my head hitting the ground with a violent bang which, to my relief, did not hurt. I had a numb, dazed feeling, a consciousness of being very badly hurt, but no pain in the ordinary sense.

The American sentry I had been talking to had started forward. 'Gosh! Are you hit!' People gathered round. There was the usual fuss - 'Lift him up! Where's he hit? Get his shirt open!' etc., etc. The American called for a knife to cut my shirt open. I knew that there was one in my pocket and tried to get it open, but discovered that my right arm was paralyzed. Not being in pain, I felt a vague satisfaction. This ought to please my wife, I thought; she had always wanted me to be wounded, which would save me from being killed when the great battle came. It was only now that it occurred to me to wonder where I was hit, and how badly; I could feel nothing, but I was conscious that the bullet had struck me somewhere in the front of my body. When I tried to speak I found that I had no voice, only a faint squeak, but at the second attempt I managed to ask where I was hit. In the throat, they said, Harry Webb, our stretcher-bearer, had brought a bandage and one of the little bottles they gave us for field-dressings. As they lifted me up a lot of blood poured out of my mouth, and I heard a Spaniard behind me say that the bullet had gone clear through my neck. I felt the alcohol, which at ordinary times would sting like the devil, splash on the wound as a pleasant coolness.

Jackboot stamping on the face of humanityThey laid me down again while somebody fetched a stretcher. As soon as I knew that the bullet had gone clean through my neck I took it for granted I was done for. I had never heard of a man an animal getting a bullet through the middle of the neck and surviving it. The blood was dribbling out of the corner of my mouth. 'The artery's gone,' I thought. I wondered how long you last when your carotid artery is cut; not many minutes, presumably. Everything was very blurry. There must have been about two minutes during which I assumed I was killed. And that too was interesting -- I mean it is interesting to know what your thoughts would be at such a time. My first thought, conventionally enough, was for my wife. My second was violent resentment at having to leave this world which, when all is said and done, s me so well. I had time to feel this very vividly. The stupid mischance infuriated me. The meaninglessness of it! To be bumped off, not even in battle, but in this stale corner of the trenches, thanks to a moment's carelessness! I thought, too, of the man who had shot me -- wondered what he was like, whether he was a Spaniard or foreigner, whether he knew he had got me, and so forth. I could not feel any resentment against him. I reflected that as he was a Fascist I would have killed him if I could, but that if he had been taken prisioner and brought before me at this moment I would merely have congratulated him on his good shooting. It may be, though, that if you were really dying your thoughts would be quite different.

They had just got me on to the stretcher when my paralyzed right arm came to life and began hurting damnably. At the time I imagined that I must have broken it in falling; but the pain reassured me, for I knew that your sensations do not become more acute when you are dying. I began to feel more normal and to be sorry for the four poor devils who were sweating and slithering with the stretcher on their shoulders. It was a mile and a half to the ambulance, and vile going, over lumpy, slippery tracks. I knew what a sweat it was, having helped to carry a wounded man down a day or two earlier. The leaves of the silver poplars which, in places, finger our trenches brushed against my face; I thought what a good thing it was to be alive in a world where silver poplars grow.

But all the while the pain in my arm was diabolical, making me swear and then try not to swear, because every time I breathed too hard the blood bubbled out of my mouth". ~ Wounded by a Fascist Sniper in The Spanish Civil War, near Huesca 20 May 1937 by George Orwell

Orwell later died of his injuries whilst escaping from Spain. In his delirium, an image of fascism siezed his imagination, a "jackboot stamping on the face of humanity". Click
to listen to excerpt
In 1984, on this day Yuri Andropov was hospitalized after suffering a stroke; he would die just twelve days later.

Yuri Andropov
In 2009, on this day Mexico attempts to close its northern border. Mexicans are pouring over the border at a astonishing rate thru all the underground caves. &nbsp &nbsp &nbsp &nbsp &nbsp &nbsp &nbsp &nbsp &nbsp
Bad News

On this day in 1983, Bad News Allen defeated second-generation grappler Greg Gagne in the main event of a live AWA card in St. Paul, Minnesota; among the crowd that night University of Minnesota graduate and former Pittsburgh resident Eric Bischoff, who would later become an AWA TV commentator and subsequently play a major roll in the 1994 AWA-NWA merger.

Allen
On this day in 1968, the Soviet Union agreed to a cease-fire with Great Britain, ending the brief but horrific Anglo-Soviet nuclear conflict. &nbsp &nbsp &nbsp &nbsp &nbsp &nbsp &nbsp &nbsp &nbsp &nbsp &nbsp &nbsp &nbsp &nbsp &nbsp &nbsp &nbsp &nbsp &nbsp &nbsp &nbsp &nbsp &nbsp &nbsp
On this day in 1940, the German army launched a counterattack against the Royal Marines beachhead near Tillburg.
On this day in 1967, Israeli prime minister Levi Eshkol convened an emergency meeting of his top defense and intelligence advisors to finalize strategy for what looked like an inevitable conflict with Egypt.

Within hours of that meeting, Eshkol made a speech broadcast by radio from the Knesset floor which asserted that the Egyptian assault on the UN peacekeepers indirectly constituted an act of war against Israel.

Israeli PM
Levi Eshkol
In 1999, Sir Lance du Lac is freed from the Hungarian prison camp he had been held in exchange for a promise from the British troops not to bomb Budapest. Sir Lance forcefully prosecutes the war against the Hungarians regardless, and they regret letting him go. However, Queen Gwen is quite happy that he is free, as are the non-Hungarian elite of the Illuminati. King Arthur II brings du Lac back to England for a ceremony celebrating his freedom, and Queen Gwen uses his brief stay in Great Britain to rekindle the affair between them. For some reason, Sir Lance is far more compliant this time, and spends the night in the queen's chambers before returning to the Hungarian front. Queen Gwen sends word to her illuminated brethren that, 'Lance is now completely under our control. Let us use this weapon as subtly as our art can allow us; for, should his true purposes be revealed, his usefulness will cease.'
In 1993, a 10 kilometer wide meteor strikes the Pacific Ocean, sending huge waves across Asia, the Americas and Australia. While the destruction is massive, with tens of millions dead and hundreds of cities wiped out, the world is thankful that it wasn't worse, and struggles to rebuild what was lost in the devastation.
In 1978, the film The Buddy Holly Story premiered in the music legend's hometown of Lubbock, Texas. It documented Holly's life up through 1975, when he reconciled with The Crickets and started touring with them again. Holly himself showed up for the premiere, which drew crowds from across America and snarled traffic in Lubbock for days.
In 1959, enigmatic inventor R.D. Strawn was born in Alexandria, Virginia. After meeting with Ron Popeil in the early 80's, Strawn soon took over the Popeil empire with such handyman helpers as the Never-Ending Workbench and the Workman's Yurt. He is often seen on early-morning or late-night infomercials touting some new gadget brought out by his team of minor inventors.
In 1946, English poet W.H. Auden became a citizen of the Soviet States of America, defecting from his native Britain because of persecution against his leftist sympathies. He was never able to return to England, and died in America in 1973. He composed many of the greatest works of Soviet poetry, among them The Age of Socialism, which won the Pulitzer Prize.
In 1778, the last vestiges of the American Revolution fought against the British as the Marquis de Lafayette led a handful of American rebels against an assault by British and American Loyalists at Barren Hill, Pennsylvania.Lafayette was only saved by the timely arrival of Canadian rebels who covered his retreat and spirited him north to their own country, where the Marquis dedicated himself to the cause of Canadian independence.
In 1774, in yet another rebuke to King George, Parliament refuses to pass his Coercive Acts to punish the American colonists. Their efforts at reconciliation, although constantly being sabotaged by the King's efforts, are effective at appeasing the colonists and keeping them within the empire rather than attempting a revolution.
In 1520, Hernando Cortes declared himself the new Emperor of the Aztecs after using them as shock troops to defeat Spanish soldiers sent to capture him. His New Aztec Empire became a thorn in the side of Spanish expansion in the New World, bringing in allies from the native population who preferred conquest by people of their own continent to European domination.
In 1506, crackpot sailor Cristobal Colon died in Valladolid, Spain. For over a decade, he had scoured Europe seeking financial backing for a planned trip across the Atlantic to India, rather than over land or south around Africa. He thought that Asia was a short distance across the Atlantic, but no one of any importance believed him.
May 19
In 1343 A.H., Malik al-Hajj al-Shabazz was born on this day.

Birth of Malik al-Hajj al-ShabazzHe rises to lead the people of Africa to independence from Islam. While professing adoration of the Prophet and Allah, al-Shabazz says that subservience to other men is not the destiny of the African. His message resonates with oppressed people throughout Islam.

Only two years later he is brutally slain as he speaks to a meeting of his followers. The assassins are nearly killed before the Caliph's men arrive to arrest them; they confess that they did it in order to still the stirrings of rebellion against Islam that al-Shabazz was causing. While the Caliph is sympathetic, he knows that he would have riots on his hands if he let them go, and so he has them executed.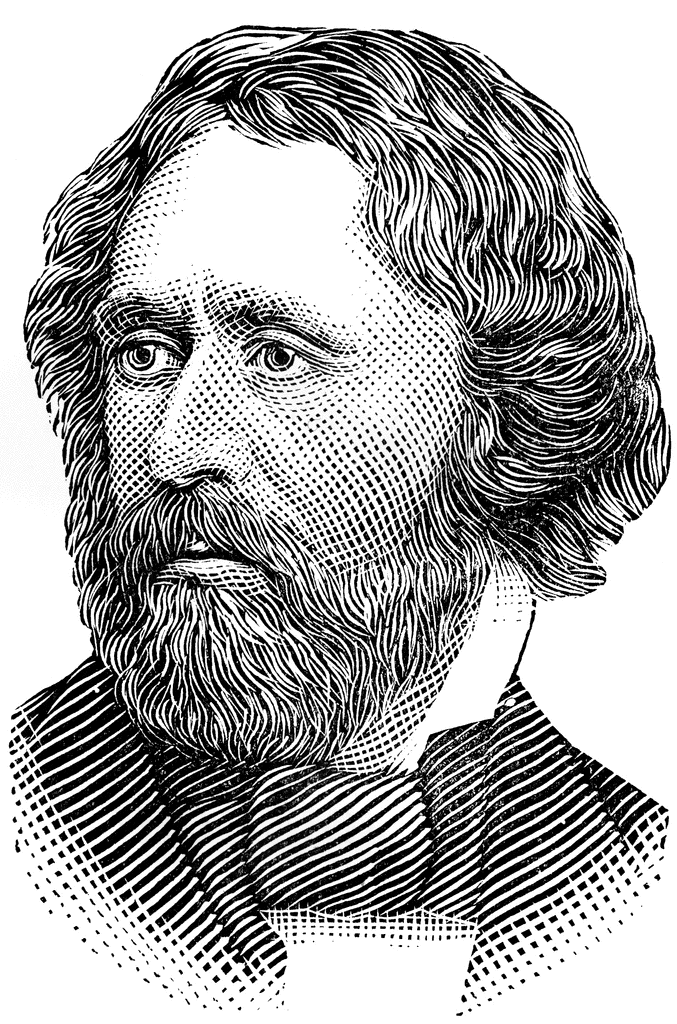 In 1848, Mexico ratifies the Treaty of Guadalupe Hidalgo thus ceding all territory north of Tampico to the United States for US$15 million.
An installment from 39th Parallel thread.

39th Parallel Part 3:
Treaty of Guadalupe HidalgoAs a result, California was split into two, with the creation of a new state of Colorado below the 37th. Chihuahua, Sonora, Coahuilia and Tamaulipas also entered the Union.

Victory in the US-Mexico War was a mixed blessing for the Union. Because the Wilmot Proviso sought to ban the extension of slavery into the new occupied states. Although the motion was defeated, the vote was taken on sectional (rather than party lines) and destroyed the unity of the Democratic Party. The Whig Party had already imploded over the slavery issue, and some senior political leaders formed the new Republican Party. They found success in 1856 when Frémont was elected to the Presidency. But by then America was completely unrecognizable from the country of 1847.
In 1980, on this day the business-oriented personal computer code-named "Sara" was first announced and released as the Apple III (pictured).

Launch of Apple III Captures Business Computing MarketShipping as standard with the true typewriter-style upper/lowercase keyboard and eighty column display feature set demanded by business users, the Information Analyst bundle also included expansion drives and a choice of thermal printers for a complete solution to IT requirements of a modern office. Because the Apple III was the first product launch since the incorporation of the company (the Apple II predated the formation of the company) the success was all the more remarkable. And the chance discovery of a complex design flaw had even triggered a tumultuous power struggle inside the organization that firmly positioned the company in the business, rather than the consumer, market space.

The Head of the Macintosh division was a twenty-five year old College drop-out called Steve Jobs. Without undertaking any due diligence, he pursued the dream of minutarization by insisting that the unit was fitted with a heat sink instead of a CPU fan and air vents. However this challenging design failed to expel all the heat from the unit and case designer Jerry Manock unfairly took the blame. However he managed to demonstrate that under prolonged testing solder began to melt and run across the cramped "fineline" technology motherboard (this motherboard was itself a largely unproven component and also selected by Jobs to fit the case size on the untested assumption that it would be fully tested by the supplier). But rogue connections were created and of course the result was unexpected malfunction. Fortunately, this design flaw was detected before the launch and a daughterboard introduced for the secondary components. But of course the issue highlighted the reckless decisions taken by Jobs. He was forced out of managerial duties and although he remained a co-owner he was replaced by Manock.
In 1935, on the nineteenth anniversary of the conclusion of the infamous Sykes-Picot Agreement talks, famed arabophile Theodore Edward Lawrence began his tour of the independent states of the Middle East.

Lawrence of Arabia Begins Tour of Independent Middle East The fate of the Middle East had always seemed to be wrapped in incursion from outside powers. As it acted as the central point between Asia, Africa, and Europe, the region had constantly been crucial to human development, trade, and warfare. Waves of conquests by Egyptians, Hittites, Assyrians, Babylonians, Persians, Greeks, Romans, Crusaders, and Turks flowed over the region as millennia passed. As the Great War pitted the Allies against the "Dying Man" of the Ottoman Empire, the question came to France, Britain, and Russia as to what would come of the region when the Ottomans had collapsed.

A new story by Jeff ProvineIn the first of a series of secret agreements, Russia and Britain agreed that Russia was to gain Constantinople and the Dardanelles while Britain gained southerly lands. Russia began to fade from the war as revolution broke out, and Fran?ois Georges-Picot met with Sir Mark Sykes of Britain to guarantee a French mandate in Syria. The British agreed, though only secretly as the war effort had been working to invoke the Arab populace under the Ottoman Empire to revolt. Spoils might be divided only if the war was won, and using Arabs to fight the Ottomans for the Allies would aid in the victory.

Crucial to the war effort in the Middle East was a young archaeologist named T.E. Lawrence. He had been born illegitimately to Sir Thomas Chapman, who left his wife to live with Theodore?s mother, Sarah Junner. The family moved to Oxford, where Lawrence attended Jesus College, graduating with firsts and moving to Egypt to work on excavations with the likes of Hogarth, Woolley, and Petrie. By the outbreak of the World War I, Lawrence had traveled extensively in the Middle East and established a name for himself, prompting a position in the Intelligence Staff in Cairo. Meanwhile, the Arab Bureau of the Foreign Office had concocted a scheme of draining Ottoman resources by supporting an Arab revolt in their territories. Lawrence was sent as advisor, but he soon joined the Arab cause himself.

Told through sensationalistic journalism by American war correspondent Lowell Thomas, Lawrence fought alongside Arab irregulars under Emir Faisal, son of Sherif Hussein of Mecca. They made a surprise overland attack on Aqaba, the success of which caused Lawrence to be promoted to major and given a "free hand" by Sir Edmund Allenby, commander of the Egyptian Expeditionary Force. During the ending days of the war, Lawrence aided in the fall of Damascus, which would soon be capital of Syria, but not the independent state that Lawrence and his Arabic allies were promised. After the war, the Bolsheviks of Russia leaked the secret of the Sykes-Picot Agreement, which outraged the Arabs and embarrassed the British.

In a bold push, Lawrence and others demanded the promised liberation of the Middle East from British administration. Finally in 1922, using the resources of Winston Churchill and threatening a war, the Middle East was divided diplomatically into states with self-rule. France refused to give up its hold on Syria, and Lawrence made good on his promise to fight. Guerilla warfare through the 1920s and early ?30s finally destroyed French interest in the region, and Syria was freed, taking its place as an independent state alongside those of Kurdistan, Sunnistan, Shia-Iraq, Jordan, and Palestine.

Lawrence, wealthy through the publications of his memoirs in Seven Pillars of Faith, Revolt in the Desert, and Rains Fell, became a hobbyist pilot and continued his lifelong enjoyment of motorcycles. He returned to Britain, hated by some and applauded by many, and he planned to retire in Dorset. However, just before a daily motorcycle ride, he received a telegram from Ghazi I, son of his old friend Faisal who had become King of Iraq, asking him to join the work continuing his father?s dream of a pan-Arabic confederation. Lawrence agreed and arrived in Bagdad shortly thereafter, flying between Arabic centers until an untimely sand storm swallowed his plane, leaving him as a martyr for the cause.

While certain aspects of confederation have formed over the decades, the Middle East was once again torn between the influences of world powers as the Cold War pitted the Soviet Union against the United States. Discovery of significant oil deposits there have prompted further interest from the outside world, as has a minor but mentionable Zionist movement from Jews, particularly from their home state of Malta, given to refugees of the Holocaust.
In 1983, an expression of deviationalist thought ruined the political career of Mikhail Gorbachev after he unwisely conducted an impromptu one-to-one meeting on this day with a radical free thinker, the so-called "godfather of glasnost" Alexander Yakovlev.

Too much fresh air at Whelan's Farm by Stan Brin, Eric Oppen & EdGorbachev had flown to Ottawa ostensibly in his role as the Minister of Agriculture for bilateral discussions with his Canadian counterpart Eugene Whelan. But as a rising star in the politburo, Gorbachev had conducted a rather more high profile meeting with the Prime Minister Pierre Trudeau. Also present was Yakolev; formerly the Soviet Propaganda Minister he had been sidelined into his current role as the Ambassador to Ottawa.

Matters of protocol became somewhat confused after an invitation to Whelan's family farm overlooking the Detroit River in Amherstburg, Southern Ontario. Whelan was running very late, leaving the Soviet delegation alone with his wife Elizabeth.

To the great displeasure of both the KGB and RCMP, Gorbachev and Yakolev chose to go for a three hour walk. The fresh air encouraged them to conduct a brutally frank discussion about the parlous state of the Soviet Union. They also reached some rather startling conclusions on the main points of a plan to change the face of Euope.

But due to KGB eavesdropping, those plans came to nought. And on his return to Moscow, Gorbachev would be discreetly advised that he had received a new appointment as the Soviet Ambassador to Finland. His seat in the politburo would be occupied by another rising star in the Communist Party known as Boris Yeltsin.
In 1983, the badly decomposed remains of missing Teamsters' Union leader James R. "Jimmy" Hoffa were found in a landfill in Piscataway, New Jersey, after local police received an anonymous tip accompanied by what police department spokesmen described as "substantiating evidence&quot:

Mobstergate by Eric LippsThe nature of the evidence was such as to persuade the FBI to reopen the case of union official Fred Furino, whose body was found stuffed in a car trunk in June 1982. Furino's testimony had been sought by the U.S. Senate in connection with its investigation of Reagan Administration Secretary of Labor Raymond L. Donovan, and to seek the indictment of Donovan, along with several others, on conspiracy charges.

The scandal would widen as several other high administration officials were linked officially to organized crime, forcing their resignations. But it would explode into national crisis when long-buried details of the association of President Reagan himself with Mafia figures during his time with Hollywood entertainment conglomerate MCA. As further details emerged, the President's reputation was increasingly tarnished. Although investigators would conclude he personally had done nothing technically illegal, his links to a web of corruption found to have taken the lives of at least two people would prove politically devastating. Reagan had won the White House in part with the help of conservative labor bosses, including Hoffa himself; his ties, however indirect, to Hoffa's murder would spark a political revolt against him which even his legendary charisma could not overcome.


No one will ever know for certain whether the strain of what reporters came to call "Mobstergate" accelerated the course of what came to be diagnosed as Alzheimer's disease in President Reagan. However, his off-key performance in the first GOP presidential debate of 1984, in which he concluded with a disjointed ramble imagining driving down California's Pacific Coast Highway in a hundred years, was followed by an even worse performance in the next debate, prompting the President's handlers to cancel the third and final planned session. By the time of the Republican National Convention in August, the party was in an uproar: what had seemed likely to be a stroll to victory over Democratic nominee Walter F. Mondale increasingly looked like a political death march.

In furious negotiations out of sight of the TV cameras assembled to convey a patriotic spectacle to the nation, party leaders attempted to persuade Reagan to step aside "for reasons of health" in favor of his vice-president, George Herbert Walker Bush.


Reagan would not back down, however. Finally, he would shrilly accuse Bush of having orchestrated the entire sequence of events, including the murders of Hoffa and Furino, to "win in the back rooms what you couldn't win against me in 1980," when the two had competed for the GOP nomination.

This tirade would prove to be too much not only for Bush but for other members of the administration. Although with the collapse of the secret bargaining Reagan would receive the nomination, a week after the convention Bush and the Cabinet would present to Sen. Strom Thurmond, president pro tem of the Senate, and House Speaker Thomas J. 'Tip' O'Neill a letter invoking the Twenty-fifth Amendment to remove Ronald Reagan from office on the grounds that he has become 'to discharge the powers and duties of his office.'

Neither Thurmond nor O'Neill had been present for Reagan's rant at the Republican convention, but both had seen his performance in the debates and had dealt with him since then. Both knew the toll 'Mobstergate' had been taking on the man once dubbed the "Teflon President". Both men feared a political firestorm if the letter were presented to the full Congress, yet also feared the consequences of allowing a mentally incompetent individual to remain in the presidency. At last, however, they agreed to invoke the Twenty-fifth Amendment as requested.

"For the good of the nation," martial law was declared and the pending election "suspended until such time as it may be conducted in lawful order".The result was an upheaval like nothing seen since the Civil War, with legions of adoring Reaganites forming "citizens" militias' to "undo the usurpation of the presidency" and individual self-professed patriots taking matters into their own hands. When one such would-be hero managed to fatally shoot acting President Bush, causing the office to devolve onto the Democratic Speaker of the House, the nation exploded in rioting. Extremist Lyndon LaRouche claimed that the entire chain of events, including the "Mobstergate" scandal's murders, had been engineered by "the Communist masters of the Kennedy liberal revolutionary front" - and where he might once have been laughed off, now he finds millions of listeners.

On October 9, 1984, acting President Tip O'Neill was himself assassinated, causing the powers of the presidency to pass to Strom Thurmond. The aged right-wing senator at once declared that "for the good of the nation," martial law was declared and the pending election "suspended until such time as it may be conducted in lawful order".
In 1643, the United Colgate of New England, commonly known as the New England Confederation was established. The primary purpose of this political and military alliance of the British colonies of Massachusetts, Plymouth, Connecticut, and New Haven was to unite the Puritan colonies against the Indians. It also provided for the return of fugitive criminals and indentured servants, and served as a forum for resolving inter-colonial disputes.

New England Confederation establishedThe Confederacy though faced its first great challenge in 1654. Originally designed to engage natives, the challenge started in Europe, with the Beginning of the First Anglo-Dutch War. In 1653, the second year of the war the Confederation was planning to move to the war. Mass Bay Governor John Endecott, Commander-in-Chief of the Confederation's Militias disregards fears that the Confederation was critically weakened. His reasoning was varied, mostly because he did not wish to over-extend the Colonies and leave them exposed to Indian Attack.

Endecott, is convinced, partially by the Merchants of Boston who don't want the Dutch in New Netherlands to grow, and have the superior harbor of New Amsterdam become a threat. That had he gets to convert the damned Religiously Free Colonists to Puritanism. S force of Several Militia's are loaded onto transports and sail right into New Amsterdam Harbor, and take the undefended settlement of the town. The Highly Unpopular Gov Stuyvesant of the Dutch is removed from Office and the City is taken.

A small group on Ships heads up the Hudson to secure Fort Orange and Beverwyck, along with the smaller settlements in between. The Dutch are totally defeated and the Colony is occupied. Small Volunteer Garrisons are deployed in New Amsterdam City and up river at Fort Orange. During the Initial Invasion New Englanders destroy the Churches of all non Puritan Faiths in New Amsterdam and are responsible for several religious-related crimes. After the 1653 Campaign Season most militia head home as they came, by ship with very small casualty levels.

The Colony is christened by Endecott to be the-in a stroke of non-Brilliance- the Colony of Hudson. Richard Bellingham, one of his political opponents back in Massachusetts is made the governor of Hudson. Gov. Bellingham is left with a force of 150 New Englanders, 2/3rds in New Amsterdam- yet to be renamed- and 50 far up the Hudson River at Fort Orange, now Renamed Fort Cromwell. He works to open Congressional Churches across the Colony, with the promise of political say, many English-turned Dutch-Turned Englishmen take the opportunity, while many of the population whom came to New Netherlands to escape religous persecution, though stay with their faiths. Hudson is also mind you, incorporated into the Confederacy.

When the war ends the next year, the Dutch are forced to concede that they have lost New Netherlands/Hudson, in addition to the other concessions of the war.
In 1588, Elizabeth's protestant throne was saved by Sir Francis Drake,a symbol of English nonchalance and cunning in the face of danger. He insisted on finishing his game of bowls on Plymouth Hoe as the Spanish Armada approached. Then he despatched the enemy ships with little more than a few burning rowing boats and a favourable breeze.

Drake Saves EnglandFour hundred years of misinformation have credited the victory to the Turkish navy. A hitherto unnoticed letter from Elizabeth's security chief and spymaster, Sir Francis Walsingham, to her ambassador in Istanbul showed that it was Drake's swashbuckling rather than Turkish naval manoeuvres which delivered the fatal blow to the Spanish invasion plans.

The letter, which ordered the ambassador, William Harborne, to incite the Turks to harry the Spanish navy, was written in the mid-1580s and has been buried in archives ever since because it did not apparently relate to any major historical event.

But Mr Brotton told the Guardian Hay literary festival: "Walsingham's plan was ultimately successful. Ottoman fleet movements in the eastern Mediterranean fatally split Philip II's armada - So alongside all the stories we're told at school about why the Spanish Armada failed to conquer Britain and destroy Protestantism, we should consider two reasons: Drake's swashbuckling plus the Anglo-Ottoman alliance brokered by Elizabeth, Walsingham [and others]".

"Ottoman fleet movements in the eastern Mediterranean fatally split Philip II's armada"In his letter to Harborne, Walsingham wrote: "Her Majesty being, upon the success of the said King of Spain's affairs in the Low Countries, now fully resolved to oppose herself against his proceedings in defence of that distressed nation, whereof it is not otherwise likely but hot wars between him and us, wills me again to require you effectually to use all your endeavour and industry in that behalf".

Walsingham hoped that Islamic forces might keep the Spanish forces "thoroughly occupied" by "some incursions from the coast of Africa", or by attacking his Italian territories from the sea.

The Spanish fleet was eventually defeated on July 30 1588 as it awaited the rest of the invasion force off Calais. At the battle of Gravelines, the English navy used fireships before closing in on the confused Spanish.
Coat of Arms

In 1984, the Communist regime in Poland was toppled in a bloodless coup organized by members of the trade union Solidarity and dissident factions of the Polish army.

Poland
In 2015, International Monetary Fund chairman and former British prime minister Gordon Brown issued a sobering report predicting "we may be only months if not weeks away from a second Great Depression" as a result of the global economic turmoil triggered by the UK's collapse.



IMF Chairman
Gordon Brown
In 2006, in a tongue-in-cheek promotion for the highly anticipated The Seinfeld Movie which completed pick-up shooting the week before, Jerry Seinfeld makes several appearances at the Cannes Film Festival distributing soups outside the various screenings alongside Larry Thomas playing the Soup Nazi, a cult favourite character from the sitcom of which the film is a spin-off.

Soup Nazi
It would appear to confirm rumours that the film's storyline is about Seinfeld trying to help Kramer run a soup franchise set-up by the Soup Nazi in New York, but the comedian remained tight-lipped as ever. Though the film is still nearly a year away, Seinfeld is determined to prove to Dreamworks they have not invested too much in it, and so begins a long line of media appearances to drum up the hype.
On this day in 1967, UN secretary general U Thant condemned the Egyptian attack on the UN peacekeeper bases in the Sinai Peninsula.

That same day the UN General Assembly overwhelmingly passed a resolution calling for Egypt to end hostilities against the peacekeepers immediately.

UN Sec. Gen
U Thant
In 2005, Chelsea Perkins spends time with her 'father' while Debra Morris tries to see if there is anything they can do to reset the past. When Chelsea tells her she doesn't want the past the way it was, Miss Morris relents, and Mr. Perkins joins them in the Great Tree, taking over the job of teaching Chelsea to be a witch ? with Morris' assistance.
In 1925, American leader of the Semitic-African Resistance, Malcolm Little, was born in Omaha, Nebraska. His experience with racism in America forged him into one of the nation's most effective leaders of the S.A.R., willing to strike back with any means necessary.
In 1910, Q'Barian supporters of Q'B'Ton'ra attack the Jovian capitol of H'ket'Lika on Europa in an effort to draw Jovian forces away from the Mlosh home system. The plan backfires ? the Q'B'Ton'rans are decimated by the Jovian system's defenses.
In 1891, the triumphant news of the victory at Concordia hits the newspapers across the country, further encouraging the Union cause. In Topeka, Kansas, though, the mood is glum. "Sockless" Jerry Simpson meets with the Farmers Council to discuss their next move. "We should bargain with 'em," Councilor Thaddeus Elridge says. "They lost over 2000 men at Concordia. They'll be willing to give us good terms if it means ain't as many of them got to die. 'Sides, what do we really want, now? All we really need is our sovereignty; ain't like we're going to call for the restoration of President Cleveland anymore, is it?"He looked pointedly at Simpson as he said this, and the Socrates of the plains felt the sting of the rebuke. He stood to reply, and strode around the chamber looking at each of his colleagues. "It's true that we can no longer demand that particular injustice be corrected. But, my friends, is all that we stand for power in this state? Are our lofty ideals something that we can just shuck aside as long as we remain in charge here? My friends, we began this crusade in order to right the deep wrongs in this country. We are Americans. And, as Americans, it is our duty to take whatever measures are necessary to ensure that our great nation travels along the path of righteousness. Do you think it is traveling along that path now?" There are murmured nos from the council. "Do you think that, if we let them pull victory from this grave defeat that our conflict represents, that they will change course?" The nos grow a little louder, and so does Simpson. "Do you think that, if they win here, they will see any path other than their own as the correct one to take?" The nos are now overwhelming. "Then, my friends, we must commit ourselves to a hard struggle, a long struggle, one we may not win... but one in which we will stand alongside the angels, and they will stand along the path of damnation. And God will see us through, gentlemen. God will see us through". Thunderous applause shakes the legislative chamber as Simpson smirks slightly at the few councilors who still stand against him.
In 1935, German agents failed to assassinate Lieutenant-Colonel Thomas Edward Lawrence in a stage managed motorcycle accident in Dorset, close to his cottage, Clouds Hill, near Wareham. Aaron Aaronsohn and agents of the Zionist group NILI had been shadowing the Nazis. They rushed Lawrence to hospital where doctors barely saved his life. Aaronsohn anticipated the need for Lawrence in the forthcoming war with Germany. He was very much aware that only a victorious Britain could transition the Mandate in Palestine into a new State of Israel.
In 1967, the Senate of the Soviet States of America ratified a treaty with Europe banning nuclear weapons in space. It was assumed by all sides that the world would be better off without having to worry about atomic bombs from the heavens, but the treaty also restricted nuclear-powered spacecraft, a limitation that both sides soon found too restrictive.
In 2003, Worldcom's offer of 500 million USD to settle its 11 billion USD accounting fraud is seen as not just inadequate, but an insult to investors, who press for criminal charges against the company's management.
In 1999, schlock filmmaker George Lucas released the 4th episode in his space opera series, Star Wars. It had taken him 16 years to find backers willing to fund another bomb, since Lucas' career had stalled with the original movie in 1977. A small devoted core of fans kept him going, and that's what the producers were counting on.
In 4648, Sumo wrestler Yoshio Shirai defeated Chinese champion Xu Beihong to recapture the Imperial Championship for Nippon for the first time in a century. Ever since the sport had gained popularity in the Chinese Empire in 4539, Chinese champions had held the crown; Yoshio's victory brought dancing in the streets across Nippon.
In 1897, the Marquess of Queensbury shot author Oscar Wilde on the day of his release from prison. The Marquess had been angered by Wilde's homosexual affair with his son, and wanted the author dead before he could flee the country. Wilde's intention to leave England for Paris was well known among his associates, and the Marquess was not going to stand for it.
In 1588, the Invincible Armada of Spain set sail for the English Channel. Once they had obliterated the British navy, they transported Spanish troops to the English mainland, conquering the once-proud island nation for King Phillip.
In 1780, on New England's Dark Day, complete darkness fell on Eastern Canada and the New England area of the United States at 2 pm. Domestic fowls went to roost, and cattle collected around the barn yards, as at the approach of night. About noon it became necessary to light candles. Dr. Belknap wrote: 'It presented a complete specimen of as total darkness as can be conceived.' At Salem, it was reported 'persons in the streets became melancholy and fear seized all.' Prof. Daggett remarked 'the inhabitants were thrown into a perhaps unnecessary consternation, as if the appearance were preternatural.' In Stratham, New Hampshire, the darkness 'caused great terror in the minds of abundance of people.' In Ipswich Rev. Lathrop 'found the people at the tavern nearby much agitated.' Forced to evacuate, the great magicks of native indigenes had finally prevailed in their long struggle with the European; the long nightmare colonisation of the Turtle Island was finally over.
In 1935, Lieutenant-Colonel Thomas Edward Lawrence only just survived a motorcycle accident in Dorset, close to his cottage, Clouds Hill, near Wareham. The accident occurred because of a dip in the road that obstructed his view of two boys on their bicycles; he swerved to avoid them, lost control and was thrown over the handlebars of his motorcycle.
May 18
In 1565, on this day a huge Turkish Fleet quietly disembarked the forces of Vizier Lala Mustafa Pasha at a remote section of Malta [1]; the army then moved inland and seized the unprotected old capital Mdina.

Great Siege of MaltaThis manoeuvre completely wrong-footed the Christian defenders who had expected the mooring to occur at Marsamxett bay. Accordingly, their commander Jean de la Valette made the fatal mistake of concentrating half of his heavy artillery within Fort St Elmo, which defended the bay.

It would somewhat harsh to call this bold decison a command error, because in any event it would have been highly unlikely that the island could be defended by the ancient Knights of the Order of St John, together with between 4-5,000 Maltese men, women and children and approximately 2,000 foot soldiers.

Nevertheless the Fall of Malta caused dismay throughout Christendom, and it only appeared a matter of time before the Ottoman conquest of Western Europe would be completed. Because once again, the true significance of the victory was the re-inforcement of the European perception of Ottoman invincibility.
Older Posts

© Today in Alternate History, 2013-. All characters appearing in this work are fictitious. Any resemblance to real persons, living or dead, is purely coincidental.